Update as of June 20: Sentinels have qualified for the NA LCQ, after Ghost Gaming exited the playoffs in 7th to 8th place.
Sentinels have been going through a rough patch in the VCT 2022 season. Once the reigning kings of North America, the former titans have struggled to find the same form in 2022.
They have so far failed to qualify for a single international LAN this year, a precipitous decline for a team once considered the best in the world.
The VCT NA Stage 2 Challengers group stage also saw the team grapple with events out of their control. They were forced to play their final three matches without Hunter "SicK" Mims, who was indisposed due to a family emergency. Instead, head coach Shane "Rawkus" Flaherty was playing as a stand-in.
The team finished the group stage 0-5, following a Week 5 loss to Cloud9.
---
---
Sentinels still have a shot at the Last Chance Qualifier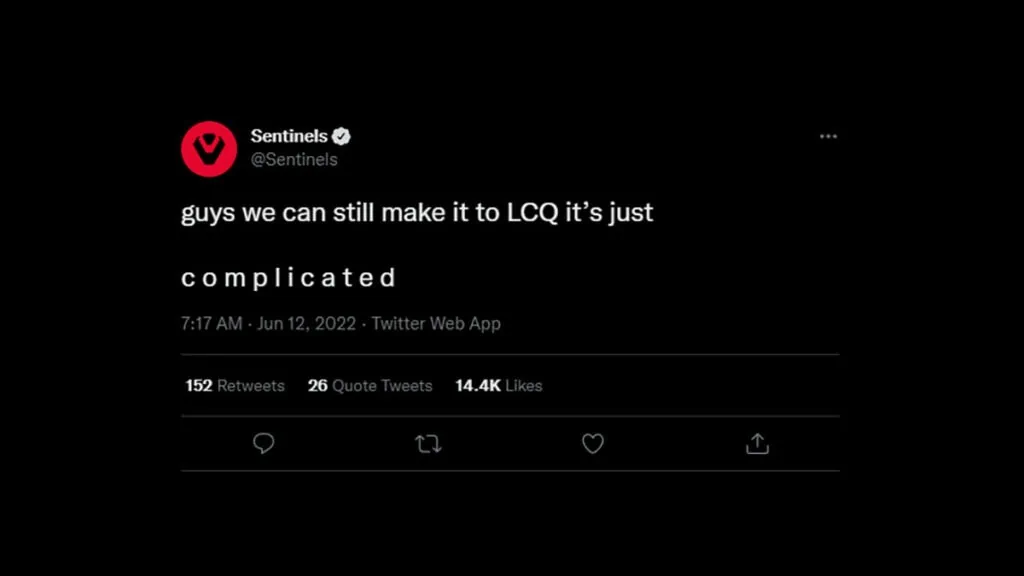 "The 2022 year is basically over," said Tyson "TenZ" Ngo on Twitter. However, while things look dire for Sentinels, this may not be the last we see of them in 2022.
TenZ and his team still have a chance of making it to the VCT NA Last Chance Qualifier (LCQ) in August, but it all depends on the results of the upcoming Stage 2 playoffs.
There are expected to be two slots for North American teams at Valorant Champions, and eight spots in the LCQ in August. This means that Sentinels need to place within the top 10 in NA in terms of circuit points to make it to the LCQ.
They are currently tied for eighth place with Evil Geniuses and FaZe Clan at 45 points, but are ahead of Ghost Gaming, who have 35 points. However, even if Evil Geniuses and FaZe are eliminated right away in the playoffs, the three-way tie will not break in Sentinels' favor because it is decided by the number of points accumulated in Stage 2.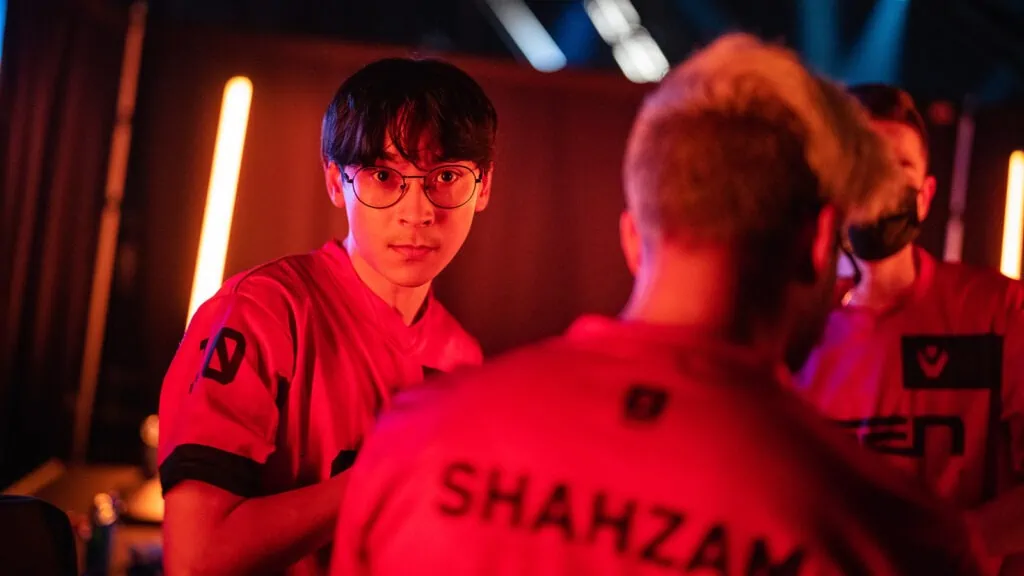 The team's fate hinges on Ghost Gaming's performance in the playoffs. The margin is unforgiving – Ghost will need to lose all their matches in order for Sentinels to retain their LCQ spot. Should Ghost win even a single match, they will finish at least fifth or sixth, awarding them enough points to overtake Sentinels via the same tiebreaker rules.
Given Ghost's form so far in the group stage, chances that the team will simply crash out of the playoffs appear slim. Powered by a breakout performance from Raze star Marc-Andre "NiSMO" Tayar, Ghost Gaming finished a strong second in Group A, behind only XSET.
The winner of the Last Chance Qualifier will earn a direct spot to Champions in September, giving teams one last chance to qualify for the biggest Valorant event of the 2022 season.
READ MORE: The new Xenohunter Phantom actually blocks enemies from your view