The VCT Game Changers Championship is coming to Berlin. This is the first-ever international Game Changers LAN championship, the culmination of regional events throughout 2022 as teams battle to qualify for the global tournament.
A total of eight teams from around the world will compete to lift the very first Game Changers Championship trophy.
Game Changers is Riot Games' way of bolstering the competitive season by creating new opportunities and exposure for women within Valorant esports. The qualification process for the championship is similar to that for Valorant Champions, with teams advancing through regional tournaments.
---
---
VCT Game Changers Championship headed to Berlin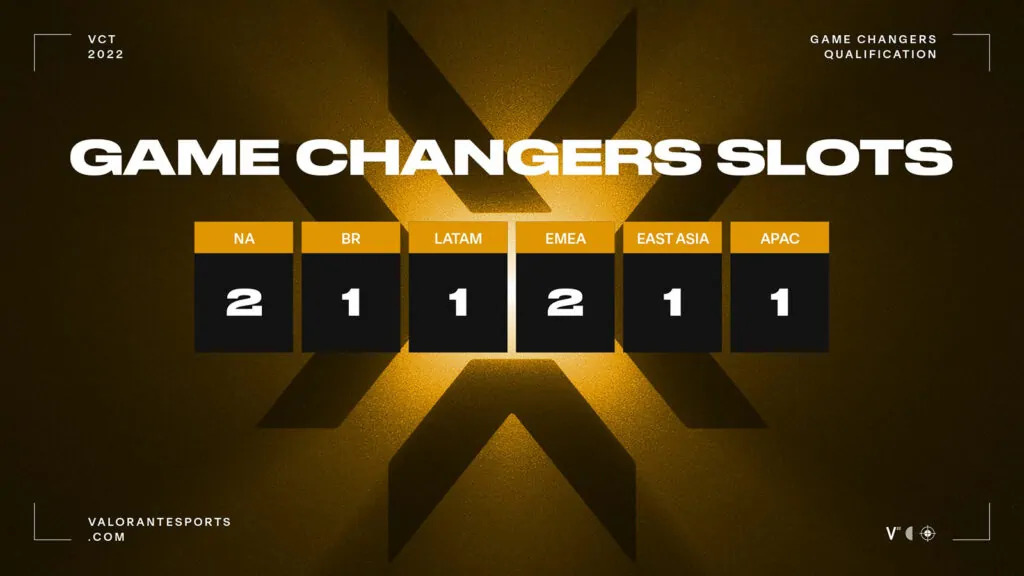 The tournament will run from November 15 to 20 in Berlin, where Game Changers teams will play through a double-elimination bracket.
Six regions are represented at the Game Changers Championship, comprising North America, Brazil, Latin America, EMEA, East Asia, and APAC. North America and EMEA will receive two slots each, while the other regions receive one.
The number of slots is based on the competitiveness of the region and player population, according to Riot. At long last, teams will finally be able to see how they stack up against other regions.
Several teams have reigned supreme in their respective regions. In North America, Cloud9 White have won four back-to-back Game Changers NA championships, headlined by captain Melanie "meL" Capone.
Over in EMEA, G2 Gozen are the team to beat, with three consecutive championship wins. In the most recent Game Changers EMEA: Series II, the team did not drop a single map during the Main Event.
Meanwhile, Alter Ego Celeste are the queens of APAC. The team has dominated the region since early 2021, with a total of 13 first-place finishes. In 2022, they have already won four consecutive Game Changers APAC Open tournaments.
READ MORE: M3C broke a three-way tie in VCT EMEA Stage 2 without playing a tiebreaker