FunPlus Phoenix eliminated Guild Esports from Masters Copenhagen playoffs after winning a hard-fought match against their EMEA rivals, 2-1.
It was the first time FPX competed with their complete roster at Masters Copenhagen with Dmitry "SUYGETSU" Ilyushin making his international Valorant LAN debut on his 20th birthday.
In the post-game press conference hosted by Riot Games, FPX's Ardis "ardiis" Svarenieks stated that it was his opponents who pushed him to play his best in the final map of the series.
---
---
FunPlus Phoenix ardiis credits Guild Esports for giving him extra motivation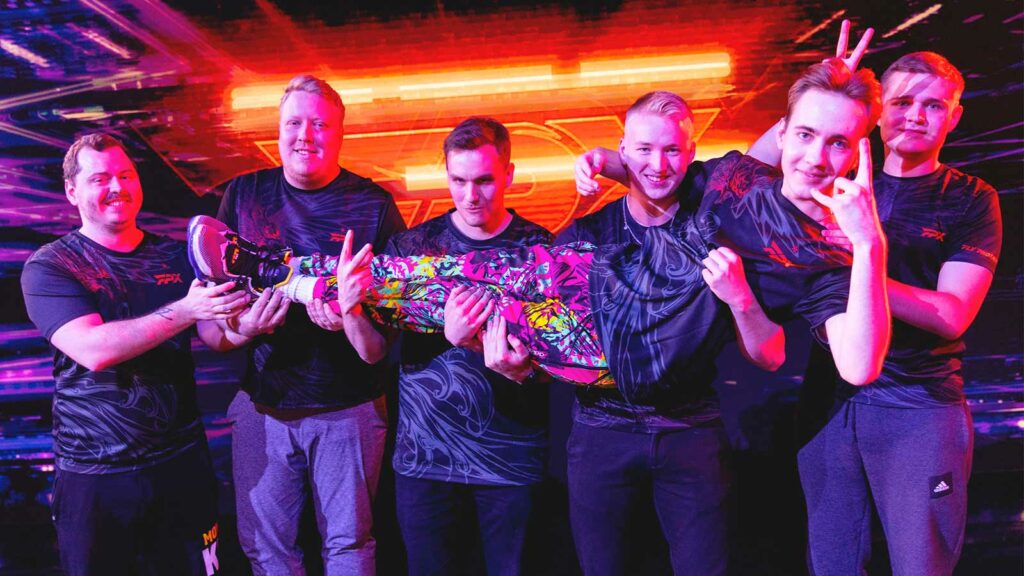 The match was filled with highs and lows as both EMEA squads competed for their tournament lives. FPX struck the first blow by winning on Ascent 13-11. They took an early 8-4 round lead at halftime, but Guild Esports answered back by winning five straight rounds after the teams switched sides.
FPX stopped their opponent's momentum by winning a crucial thrifty round. On the final round on Ascent, SUYGETSU's battle Sage came up clutch and killed four enemy agents outside of B Main.
---
---
Guild Esports answered back in the following map on Breeze taking a one-sided 12-0 halftime lead that became insurmountable for FPX, who only won three rounds after the teams switched sides. This boosted Guild's confidence as they start taunting FPX in the final map on Bind.
Motivated by his opponent's trash talk, ardiis put on one of his best performances this tournament. The 24-year-old held his ground and stopped Guild Esports' synchronized attack executes by utilizing KAY/O's ZERO/POINT and FLASH/DRIVE to the best of his ability.
---
---
After losing the first five rounds, Guild's economy continued to suffer. FPX went on to win 13-4 which advanced them to the lower bracket quarterfinals.
Ardiis said after the match that Guild Esports gave him the motivation he needed to carry his team to victory.
According to ardiis, Guild Esports' Saif "Sayf" Jibraeel was constantly taunting them, saying "The bus is waiting," and, "Oh, you guys are lucky you didn't get 13-0'd."
"Them giving us extra motivation bit them in the ass," said ardiis , who earned MVP on Bind with an Average Combat Score of 349 and KDA of 20/10/14.
FunPlus Phoenix are now set to face the loser of Paper Rex and Fnatic's upper bracket semifinal match on July 18, 11:00 p.m. GMT+8 | 8:00 a.m. PT | 3:00 p.m. GMT.
The match schedule for VCT Stage 2 can be found here. All matches will be broadcast live on the official Valorant Twitch and YouTube channels.
READ MORE: DRX stax practices more than most people work in a day, barely has time for anything else