Fnatic has completed its offseason roster rebuild, and it is armed to the teeth.
The European squad unveiled former Gambit Esports star Timofey "Chronicle" Khromov as its fifth player today, bolstering its ranks with one of the most flexible players in the game.
The 20-year-old had been linked to a move to Fnatic for weeks. He will join Jake "Boaster" Howlett, Nikita "Derke" Sirmitev, Emir "Alfajer" Beder, and Leo "Leo" Jannesson in the upcoming EMEA league for the VCT 2023 season.
Chronicle and Leo are coming into the team to replace James "Mistic" Orfila and Enzo "Enzo" Mestari, two players who were allowed to explore their options after Valorant Champions 2022.
---
---
Chronicle joins Fnatic's Valorant roster for the upcoming VCT season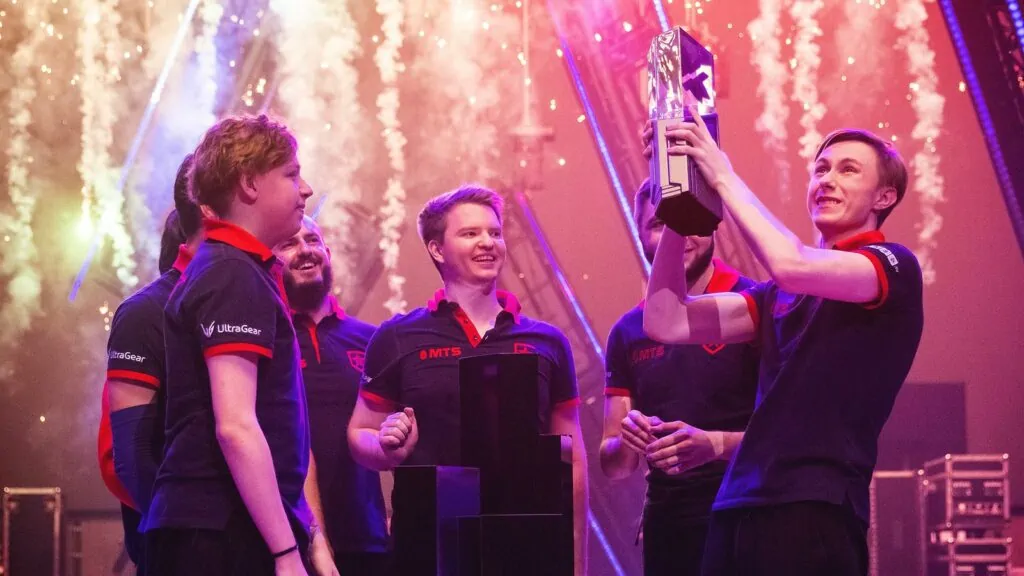 Chronicle established himself as one of the top competitors in the EMEA region during his time with Gambit Esports – the Russian squad that dominated the CIS region in 2021.
The Russian player and his teammates clinched VCT CIS Stage 1 Masters, before going on to win most of the Challengers competitions in their region that year.
The squad also found considerable international success, winning Masters Berlin by defeating Team Envy in a clean 3-0 sweep in the grand final. They followed that up with another outstanding showing at Valorant Champions 2021, finishing second after a close 2-3 loss to Acend in the grand final.
The following year would turn out to be less rosy. The team struggled to replicate the same consistency and success, and Russia's February invasion of Ukraine led to Russian organizations being barred from the competitive circuit.
In order to continue to compete, the team would play under the independent M3 Champions banner for the rest of the VCT 2022 season.
Even then, M3 Champions stumbled throughout the year and failed to qualify for both Masters events, falling short in the EMEA playoffs in both stages. The VCT EMEA LCQ saw the team make some changes, with Chronicle stepping into the role of duelist and Chamber main. The switch nearly paid off — the team made it to the grand final, but ultimately fell short against Team Liquid.
Chronicle has played every role in his short career, playing both the initiator and controller roles for Gambit in 2021.
He then switched to the sentinel role, playing Killjoy and Chamber for M3 Champions in their VCT EMEA Challengers runs. In the VCT EMEA LCQ, the Russian player picked up Jett, Raze, and Neon, proving himself to be a very capable duelist as well.
---
---
Fnatic's Valorant roster
Jake "Boaster" Howlett (captain)
Nikita "Derke" Sirmitev
Emir "Alfajer" Beder
Leo "Leo" Jannesson
Timofey "Chronicle" Khromov
Jacob "mini" Harris (coach)
The team's new roster will make its international debut when all 30 Valorant partnered teams head to São Paulo, Brazil in February, where Riot Games is set to host its biggest VCT tournament yet.
READ MORE: NAVI unveil former FPX roster and Acend star cNed