Riot Games is starting the VCT 2023 season with a bang.
Every team that makes it into their partnership program will be invited to compete in the "largest international tournament in VCT history."
Riot Games announced that the tournament will take place in Sao Paulo, Brazil – the first international Valorant event to take place in Latin America.
To raise the stakes for the participating teams, the winner of the tournament will also earn their league an extra slot at the first Masters event of the 2023 season.
Starting in 2023, the top-level of Valorant will feature three international leagues, comprising the EMEA, Pacific, and Americas leagues.
---
---
The VCT 2023 season will begin with the largest Valorant tournament ever hosted by Riot Games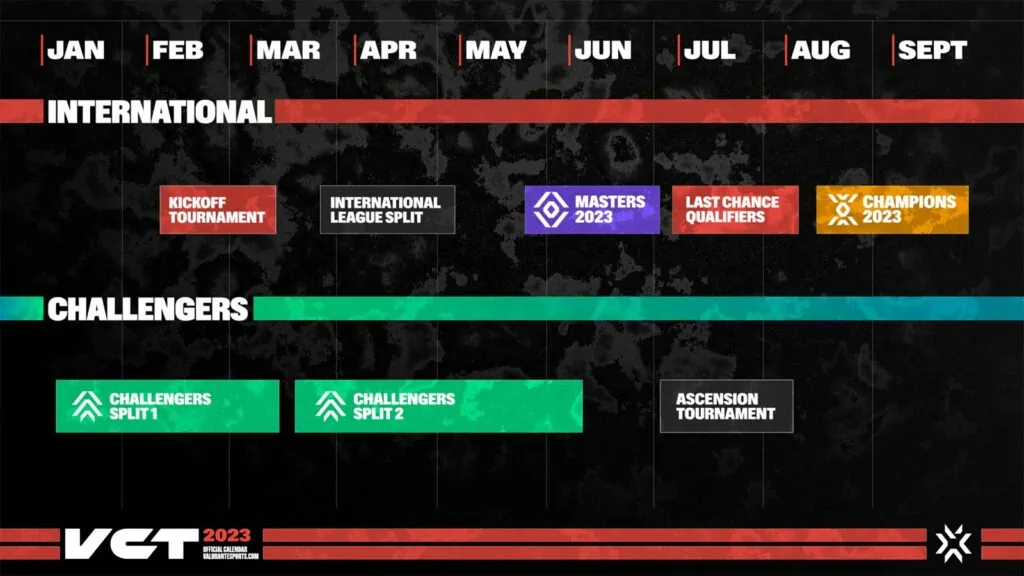 Teams will be competing in a three-week tournament, where esports organizations will show off the new Valorant rosters they have built during the offseason. 
With 10 teams in each league, the event should feature a total of 30 teams, the most in Valorant history. The biggest Valorant tournament to date has been Champions, which only hosts 16 teams.
The kickoff tournament will be a "one-time event," which will begin in February and conclude in early March. From there, the first competitive split of the year will begin with weekly LAN competition in each of the three leagues.
The VCT 2023 season is about to undergo a major shift once Valorant Champions 2022 comes to an end. The new three-league format will debut next year, similar to the system already in place for League of Legends esports.
Only selected organizations in Riot Games' partnership program will be competing in the new international leagues, which means that many teams will be left on the sidelines.
However, Riot is also providing a direct pathway for teams to earn a spot in their respective leagues through its Challengers Ascension tournaments, potentially paving the way for more organizations to remain in the game.
READ MORE: Riot Games watches Champions, agrees Chamber still needs more nerfs