Riot Games may not have announced the teams selected for franchising yet, but the VCT 2023 roster changes have already begun.
Fnatic have moved James "Mistic" Orfila to the bench, opening up a spot on the European roster. The decision comes after the team's 5th-6th place exit from Valorant Champions 2022, where they were eliminated by Korean team DRX.
"Whether or not my journey continues at Fnatic, I am either way super proud of what we were able to produce over the past few years," tweeted Mistic. "Not only am I thankful to representing one of the best Valorant teams in the world, but I am also thankful for the friends and family I have met with it."
---
---
Mistic is now looking to join a partnered EMEA team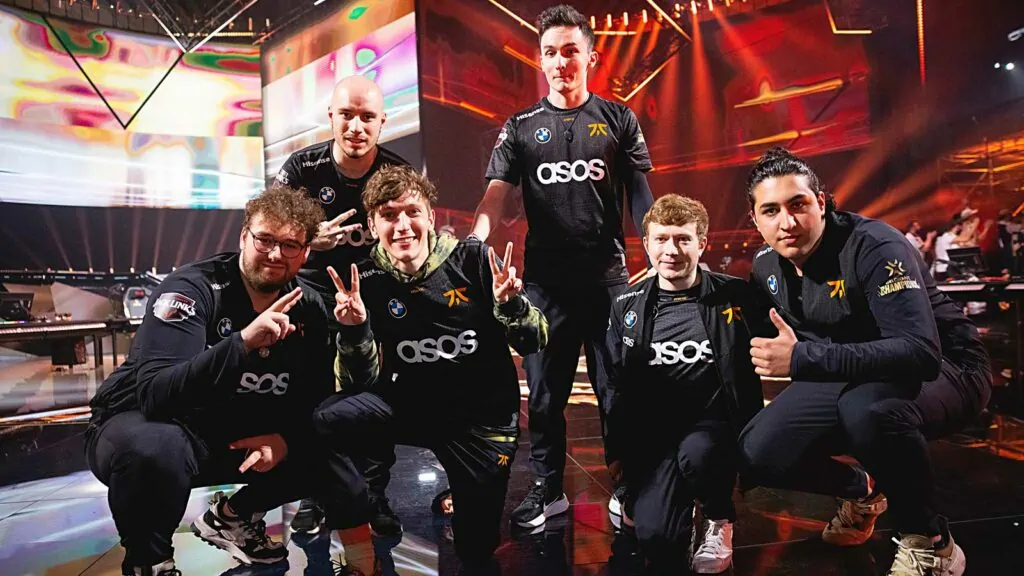 The 20-year-old was one of the veteran members of the squad and was part of the SUMN FC roster that rose through the ranks in the European scene. They finished in second place behind Heretics in First Strike Europe, before being picked up by Fnatic at the start of the VCT 2021 season.
Fnatic made big changes to its roster last year, parting ways with Martin "Magnum" Peňkov and Domagoj "Doma" Fancev. Throughout it all, Mistic, Jake "Boaster" Howlett, and coach Jacob "mini" Harris were the only constant throughout the VCT 2022 season.
Since the addition of Turkish prodigy Emir Ali "Alfajer" Beder, Fnatic emerged as the team to beat in the EMEA region, alongside FunPlus Phoenix. However, they always fell slightly short on the international stage with uneven performances, never quite living up to their vaunted potential.
With Fnatic allowing him to explore his options heading into 2023, Mistic is now looking to "represent a VCT partnered organization in EMEA."
"For my future, I am looking to continue to put in hard work," he said. "I'm not stopping anytime soon. Trophies are what's on my mind and no matter what challenges arise, I'll tackle them with all I got."
Fnatic are one of the teams reported to have already secured a spot in the EMEA league. With the VCT 2023 season looming, partnered organizations will be looking at how to build the strongest roster they can ahead of the kickoff tournament in Brazil in February.
And with some of the biggest organizations having reportedly been denied VCT 2023 partnerships, a surplus of top-tier free agents looks set to hit the market.
Fnatic's Valorant roster
Jake "Boaster" Howlett (captain)
Nikita "Derke" Sirmitev
Enzo "Enzo" Mestari
Emir Ali "Alfajer" Beder
Jacob "mini" Harris (coach)
READ MORE: Some of the biggest organizations have reportedly been denied VCT 2023 partnership