Korean squad DRX continues to exorcise their international LAN demons at Valorant Champions 2022.
DRX took down Masters Copenhagen champions FunPlus Phoenix in a clean 2-0 sweep in the lower bracket semifinals — finally getting revenge against the team that sent them home in Copenhagen.
Both squads have faced each other four times this year at international events and currently sport an even 2-2 record.
Having finally broken the curse of their back-to-back 5th to 6th place finishes, DRX continued to show their renewed mental resilience, pulling out all the tricks in their playbook to make it to the lower bracket final.
---
---
DRX invokes 9-3 curse again with Haven comeback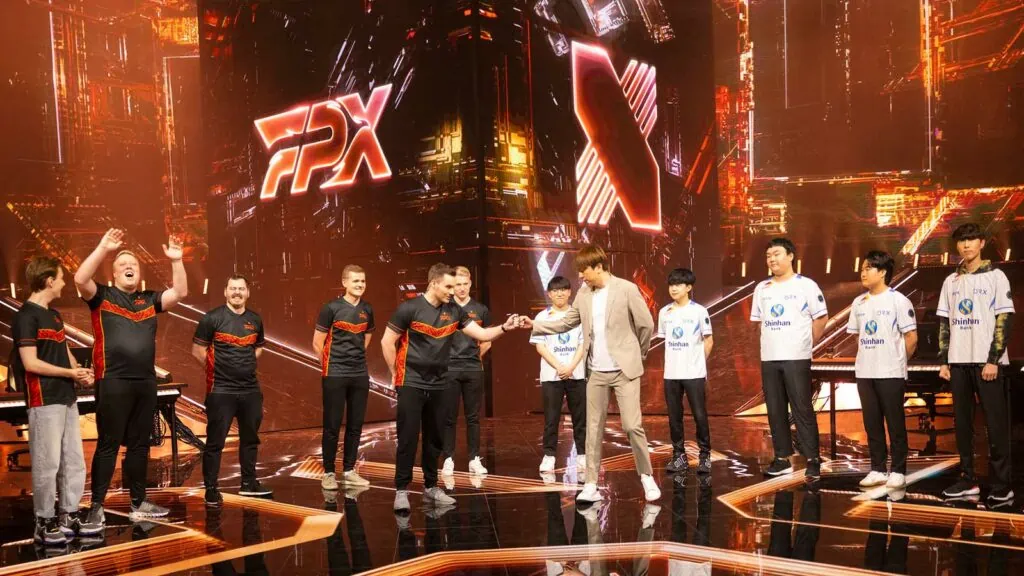 On FPX's map pick, Icebox, the Korean team ran a zero-duelist composition with Yu "BuZz" Byung-chul returning to Chamber and Goo "Rb" Sang-min playing KAY/O.
DRX's calculated and methodical play got the better of FPX, and they took Icebox 13-11. This was despite it being the first time they had played Icebox without a duelist on their side.
Their double initiator agent composition with Fade and KAY/O was able to disrupt FPX's executes throughout the first game. In a crucial round with the score tied 11-11, Rb's KAY/O ultimate was also able to delay FPX's push toward the B site.
---
---
With just 40 seconds left on the clock, Dmitry "SUYGETSU" Ilyushin's Viper was about to initiate his team's B site attack. He had Viper's Snake Bite molly lineups ready to force DRX off their defensive positions, along with Viper's Toxic Screen wall to help them take site control.
Unfortunately, Rb countered with KAY/O's NULL/COMMAND ultimate, which meant that all that utility was out of play. When it had expired, there were just 17 seconds left, leaving FPX little room for error in planting the spike.
As FPX rushed to take space and get the spike down, DRX were able to patiently pick them off.
In the following map, Haven, DRX invoked the 9-3 curse again. Despite a seemingly impenetrable defense from FPX, they were completely shut down once DRX switched sides.
BuZz and his team have managed similarly unlikely comebacks at Champions before. Against FURIA Esports in the group stage, they came back from a 4-12 deficit to take Ascent.
The Korean squad had an answer for every attack that was thrown at them, winning 10 rounds in a row. In fact, FPX did not even manage to get a single round on the board on attack.
---
---
After their win, BuZz said in the post-game interview that his team always felt in control of the match.
"Even though we were 3-9 down, it didn't feel like we were losing," he said. "We were in a pretty good mental space, and in case anyone didn't know, we came up with the 9-3 curse. As soon as the score line hit 3-9, we felt like the force was with us."
DRX will now face North American squad OpTic Gaming in a best-of-five lower bracket final match on September 17 at 10:00 p.m. GMT+8 | 7:00 a.m. PT | 2:00 p.m. GMT. The match will be broadcast live on the official Valorant Twitch and YouTube channels.
READ MORE: OpTic vs LOUD rivalry heats up as Brazil secures grand final spot at Champions 2022