Korean powerhouse DRX are in the semifinals of VCT Stage 1 Masters Reykjavik 2022, after a 2-1 victory over VCT APAC champions Paper Rex.
DRX stax was key to helping his team tie the series on Bind, topping the server with a 24/11/2 KDA and 190 Average Damage per Round (ADR).
DRX started the match on the backfoot, dropping their map pick, Haven, to the Southeast Asian team. Benedict "Benkai" Tan and his squad looked poised to carry their momentum into Bind, running ahead to an early 3-1 lead.
However, a fifth round 1v4 clutch and ace by Kim "stax" Gu-taek's Skye marked a turning point in the game, putting the momentum back in his team's favor.
---
---
DRX stax clutches a 1v4 against Paper Rex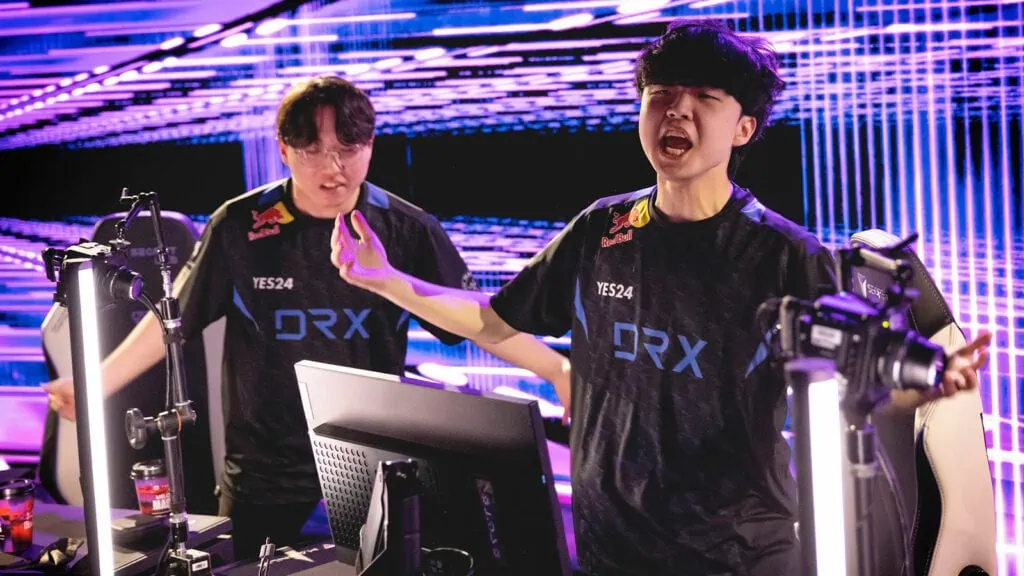 A DRX push onto B site was quickly shut down as the team attempted to funnel through Paper Rex's smokes on B Garden and Hookah.
Stax managed to secure a kill on Khalish "d4v41" Rusyaidee, who attempted to flank him through Brimstone's smoke at Garden. However, he was still left in a 1v4 situation, with the spike yet to be planted.
---
---
The 22-year-old then wrapped around to Hookah, where he was able to isolate two players on site in 1v1 duels. With Skye's Seekers ultimate ready, he deployed it to narrow down the location of the remaining two players.
This helped him get a wall bang kill on Benkai in Tube, clearing the site and allowing him to plant the spike. As the last player on Paper Rex, Jason "f0rsakeN" Susanto was forced to trade his Operator for a Phantom and push onto site, where stax was able to get the drop on him to secure the ace.
Paper Rex were only able to find one more round on their defensive half, before DRX ran away with eight straight rounds to take the half 9-3. The Koreans eventually took the map 13-8, pushing the series to a third map on Ascent, where they stormed to another 13-8 victory.
DRX play their next match against OpTic Gaming, who are fresh off their win over North American top seed The Guard. Paper Rex are set to face The Guard in the lower bracket.
You can view the full match schedule for Masters Reykjavik 2022 here. All matches are broadcast on the official Valorant Twitch and YouTube channels.
READ MORE: VCT Stage 1 Masters Reykjavik 2022 prize pool and point distribution