Evil Geniuses have completed their Valorant roster with Corbin "C0M" Lee and Vincent "Apoth" Le, just in time for the first open qualifier of VCT NA Stage 2 Challengers.
The roster change comes after the departure of in-game leader Mike "pho" Panza and Diondre "YaBoiDre" Bond, the latter of whom is now part of the rebuilt NY Fury roster.
Evil Geniuses had a disappointing run during Stage 1. Despite a promising undefeated run during the second open qualifier, the North American organization failed to find a single win during the group stage, exiting with a 0-5 record.
---
---
The new Evil Geniuses Valorant roster is finally complete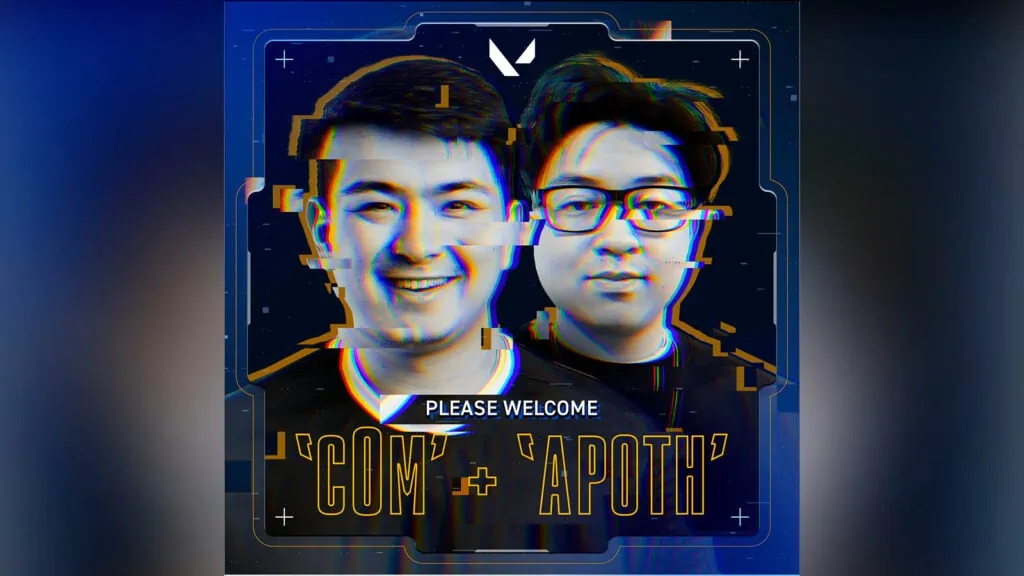 C0M was the former in-game leader of Akrew, a team that rose to prominence in the Tier 2 scene last year after going on an impressive 34-game win streak in open tournaments like the NSG Winter Championship and Knights Monthly.
Akrew narrowly missed out on the VCT Stage 1 Challengers Main Event, after losses to teams like Version1, The Guard, and Built By Gamers.
Apoth joins the team from Renegades, which saw their roster go their separate ways in early April after losses in February's Knights Monthly tournament and BoomTV Proving Grounds.
Evil Geniuses Valorant roster
Corbin "C0M" Lee
Kelden "Boostio" Pupello
Vincent "Apoth" Le
Jeffrey "Reformed" Lu
Alexander "jawgemo" Mor
Head coach Christine "potter" Chi will be looking to guide the team to greater success in Stage 2.
The first open qualifier for VCT NA Stage 2 Challengers will kick off on April 28.
READ MORE: OpTic Victor shows why Neon is the best duelist on Fracture