European esports organization Fnatic has decided to bench both Martin "Magnum" Penkov and Andrew "BraveAF" Gorchakov from its Valorant roster.
After the team's early exit from Masters Reykjavik 2022, the organization is reworking its roster before the start of the VCT EMEA Stage 2 competition.
Fnatic move Magnum and BraveAF to its inactive roster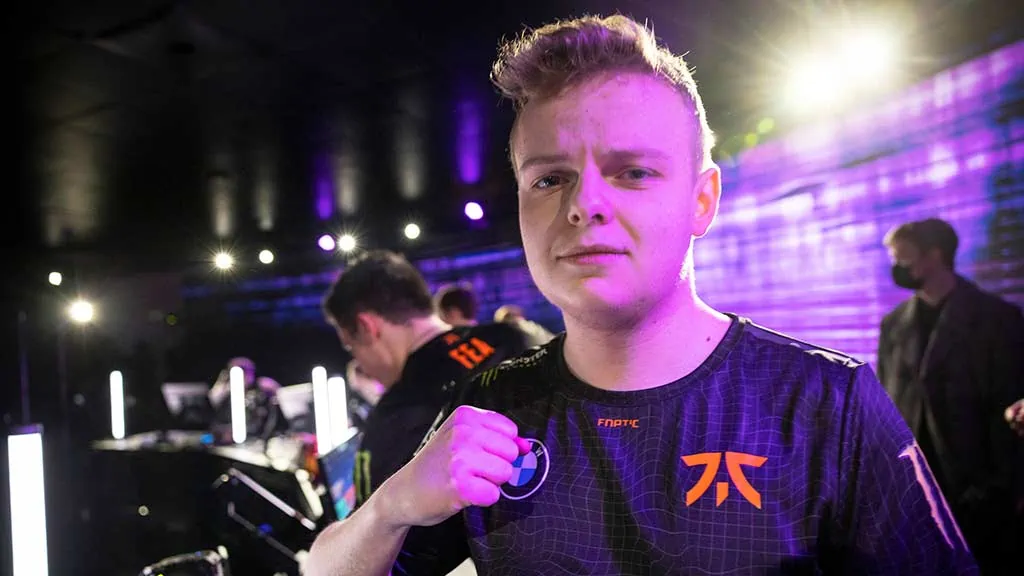 The European organization quickly explained that BraveAF's departure from the team was not a direct result of his recent suspension that took place before Masters Reykjavik 2022, where he was briefly suspended after leaked private messages revealed that he supports the Russian invasion of Ukraine.
"Although we have made the step as a team and an organization to give him a large extra chunk of the Challengers prize pool which we hope will help make sure he is taken care of in the near future," said Team Director, Colin Johnson.
"If there was a world where we could have reasonably kept him, we would have, but sadly it just wasn't possible."
---
---
"Magnum is a solid player that has helped us achieve some great things over the past year including a phenomenal debut at Masters 2 in 2021," Johnson added. "However, as we reviewed his recent performances it was clear that we need to add more consistent firepower to the team.
The organization shared in their press release that they're looking for someone who can perform consistently well in their matches.
Fnatic Valorant roster
James "Mistic" Orfila
Nikita "Derke" Sirmitev
Tom "otom" Hart (substitute)
Jacob "mini" Harris (head coach)
The team has also decided to move Jake "Boaster" Howlett to the support role, while James "Mistic" Orfila switches to the flex role.
Fnatic have already begun trials for its open roster slots. "We aim to have updates regarding the outcome of these [tryouts] in the coming weeks," said the organization.
READ MORE: G2 ocelote: 'FaZe Clan doesn't have a business, they have a family bakery store'