The Ares meta is so overpowered that it has completely taken over Valorant after the release of patch 4.0.
Valorant Episode 4 Act I's patch included significant improvements for the Ares, with its spin-up removed, and its fire rate increased from 10 to 13.
Valorant pros from North America, like Sentinels' Hunter "SicK" Mims and 100 Thieves' Peter "Asuna" Mazuryk, are choosing to use the heavy machine gun over a Phantom or Vandal because it is that overpowered.
Why is the Ares meta so overpowered in Valorant?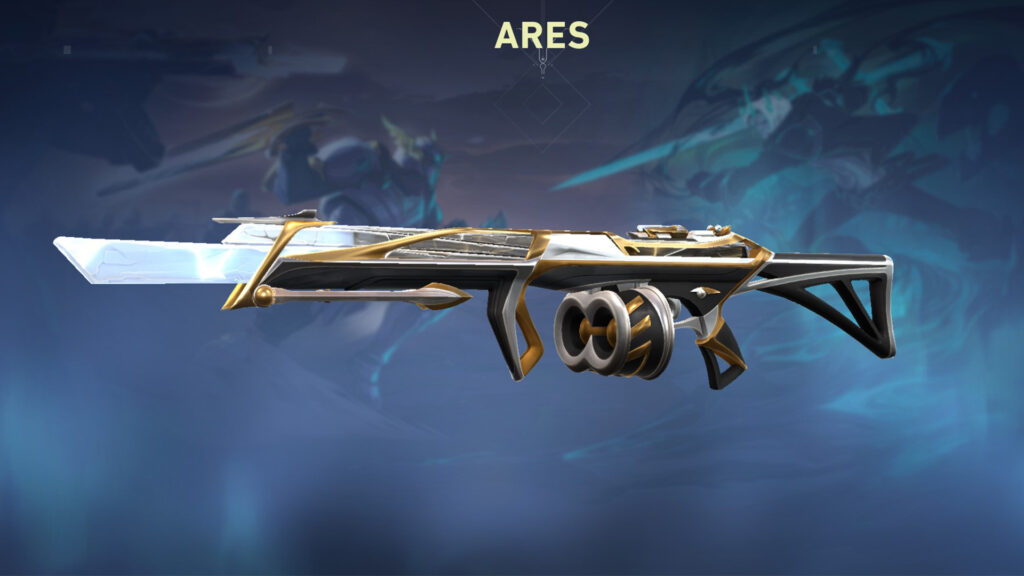 The main reason is that the weapon's time to kill has dramatically decreased because it no longer needs to spin up before firing.
The weapon's increased fire rate also gives the user an opportunity to destroy Phantom and Vandal users with headshots.
100 Thieves' Asuna wins a gun battle against a Phantom
Asuna even out damaged a Phantom at close range while he was rotating to mid-vents on Split. An Ares wouldn't have won that fight before patch 4.0.
---
---
Sentinels' SicK gets wallbanged at the start of the round
It is the deadliest weapon right now because players can constantly spam angles. The Ares has a 50-bullet drum and high wall penetration, so it can easily take down targets hiding behind walls.
The best part about the weapon is its price. At just 1,550 credits, players can buy an Ares every round. Even when SicK's opponents in their Radiant ranked game had few credits, at least two of them were still able to buy an Ares, and wallbanged the VCT Stage 2 Masters Reykjavik champion at the start of the round.
In fact, in Asuna and SicK's Radiant ranked games, almost everyone had adopted the new meta, which broke the game's economy.
Valorant's Episode 4 Act I release also includes new Filipino agent Neon, map changes for Breeze and Bind, the new Battle Pass, and the Protocol 781-A weapon skin bundle.
Follow ONE Esports on Facebook for more Valorant news, guides, and highlights.
READ MORE: This incredibly detailed Neon cosplay will shock you