Are you ready to start the new year with Valorant Episode 4 Act I's Battle Pass?
Valorant Episode 4 Act I introduces Disruption, the game's newest theme for 2022. With it comes the first Battle Pass (BP) of the year, featuring a set of cool and entertaining designs that will liven up fans' collections.
Similar to previous passes, it will still set players back 1,000 Valorant Points (VP).
If you're undecided on whether to spend this much VP this early into the new year, we've come up with a comprehensible list of our top 5 collectibles from the Valorant Episode 4 Act I Battle Pass.
Who knows? Adding a new buddy, player card, spray, or weapon skin may make playing Riot Games' FPS all the more enjoyable for you.
---
Top 5 collectibles from the Valorant Episode 4 Act I Battle Pass
5. Velocity Bulldog Weapon Skin (Tier 10)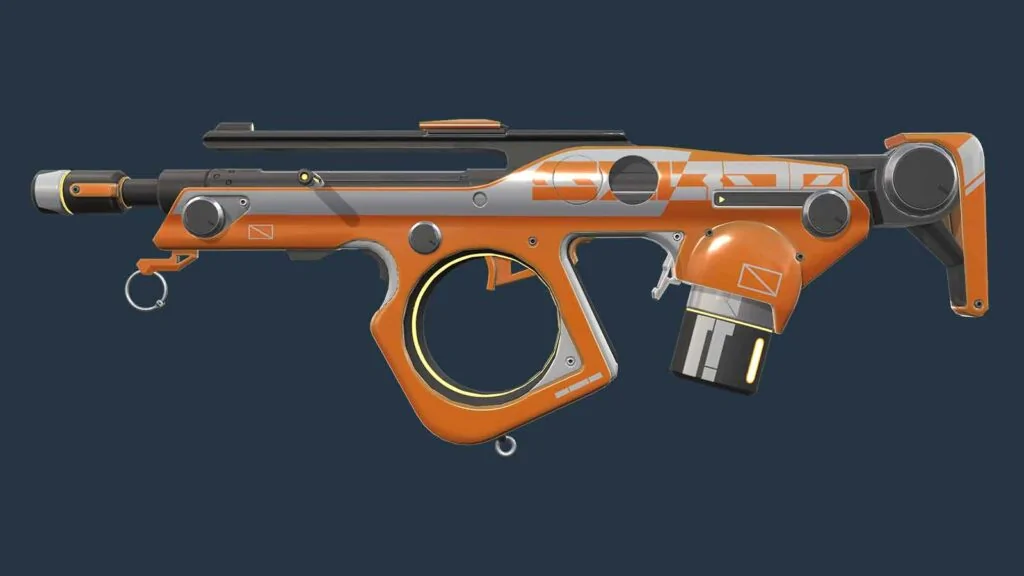 The Velocity Bulldog weapon skin will kick your FPS experience up a notch with its sleek and impressionable design.
"We wanted the gun skins in this Battlepass to stand out, especially the Velocity set," said Associate Art Director Sean Marino — and they delivered!
It doesn't hurt that the Bulldog itself will be packing a greater punch in your next games, as it will have a more reliable burst-fire for long-range battles.
---
4. Together Forever Buddy (Tier 23)
"We learned a lot more into holidays with the previous Battle Pass, so we decided to have some holiday fun with this one as well," noted Senior Producer Preeti Khanolkar, when asked about notable concepts the Riot Games team wanted to convey in Valorant Episode 4 Act I.
This is why they've included more Valentine's Day-themed content, like the Together Forever Buddy. If playing Valorant is one of the ways you're able to bond with your significant other, you both might want to equip this particular buddy on your favorite guns.
---
---
3. Unstoppable Sage Player Card (Tier 48)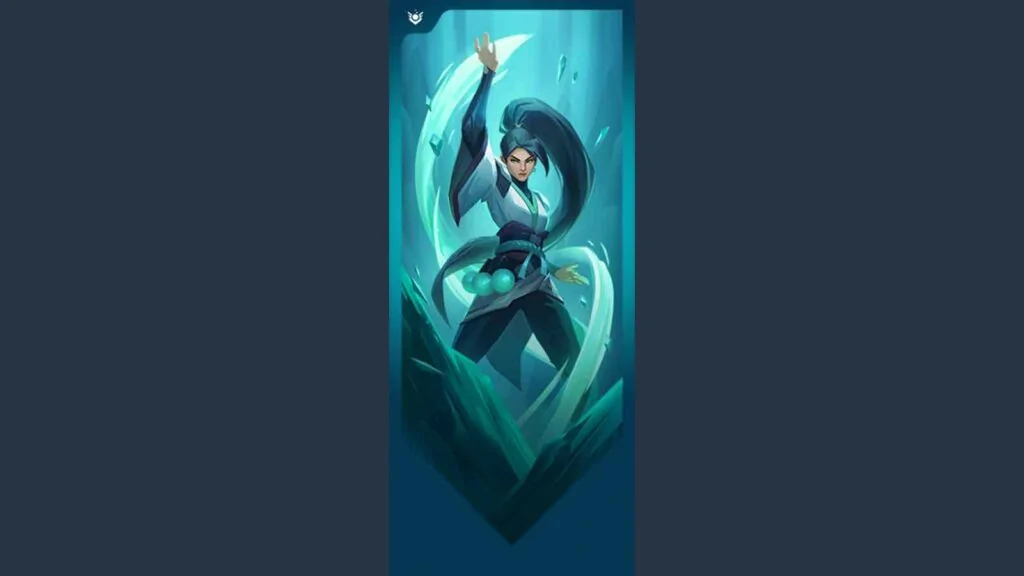 Sage mains, rejoice! Riot Games is also continuing several collectible series like the Unstoppable player cards, and they've featured the OG healer in this Battle Pass.
If Sage is your ride-or-die main, or your waifu of choice for Valentine's, you'll want to get those games in and snatch up this player card as soon as possible.
---
2. Agent Down Spray (Tier 21)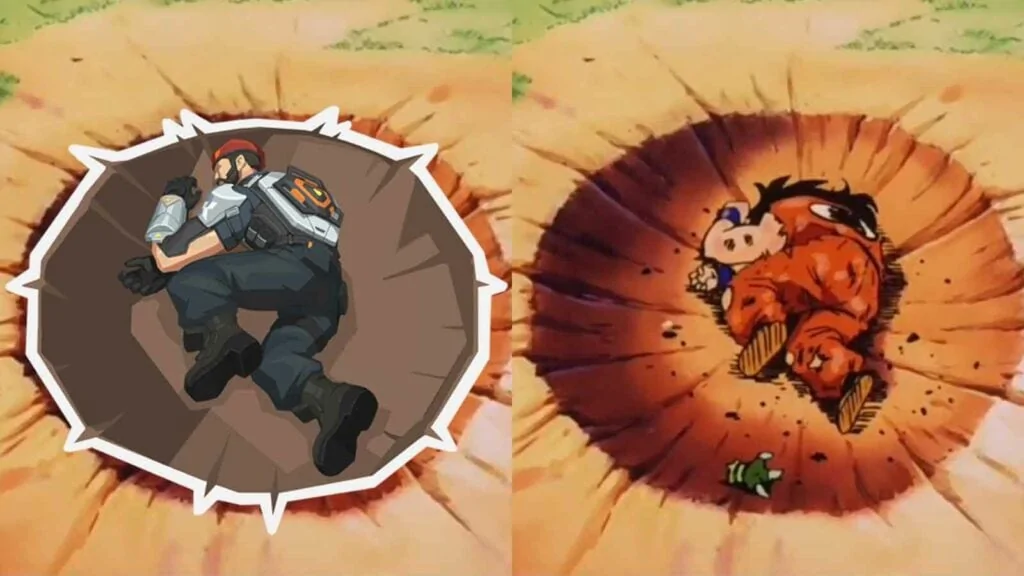 Any Dragon Ball Z fans here?
Like in the past, Valorant's talented art team included another nostalgic piece of anime history to the Valorant Episode 4 Act I Battle Pass. The Agent Down Spray buddy is a clear reference to the overly confident character, Yamcha, and his shocking demise.
Yamcha was taken down by Vegeta and Nappa's Saibaman who grabbed onto him and self-destructed in a memorable episode of the Dragon Ball Z anime.
It looks like Brimstone bit off more than he could chew, and suffered the same fate as his Dragon Ball Z counterpart.
---
1. Velocity Karambit Weapon Skin (Tier 50)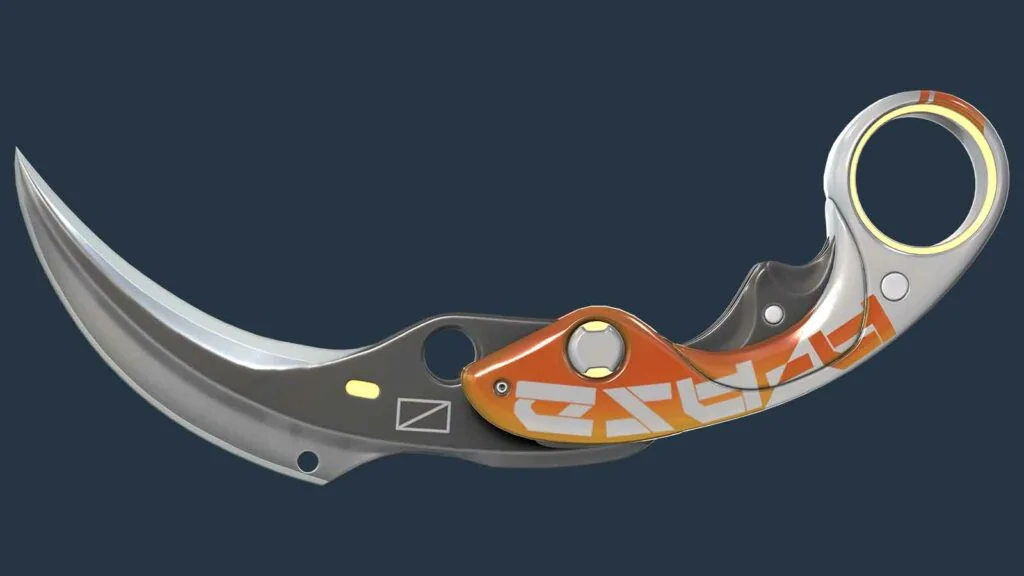 Another standout weapon skin from the Velocity set is the Karambit, the first karambit-style melee offered through a Battle Pass.
With four color variants (orange, yellow, purple, and green) to choose from, this offering certainly holds its own against the karambits that came before it, and will be a dynamic addition to your collection.
The Valorant Episode 4 Act I Battle Pass will be available on January 11, 2022. Riot Games has not mentioned up until when it will run, but if this year's pass follows the same duration as its predecessor, players will have 10 weeks to unlock all the collectibles.
Episode 4 Act I also comes with Riot Games' new Filipino Valorant agent Neon, and the Terminator-themed Protocol 781-A skin bundle.
Follow ONE Esports on Facebook for more Valorant news, guides, and highlights.