If you're looking to sharpen your skills in a competitive shooter, you've probably considered an aim trainer like Aim Lab or KovaaK's.
These games put you through custom scenarios to hone a specific aspect of your aim, such as tracking or flick shots. Some players swear by them in helping build muscle memory and improving accuracy.
Depending on the game, a lot of your time is actually spent not shooting. Think of the minutes spent looting in Apex Legends and Warzone before you get ambushed by someone hiding out in a structure. That's time you could have spent practicing your aim, and it's a gap that aim trainers try to fill with easily repeatable exercises.
But which is the best aim trainer today? We take a look at Aim Lab and KovaaK's so you can decide which is better for you.
---
What's the difference between Aim Lab and KovaaK's?
Content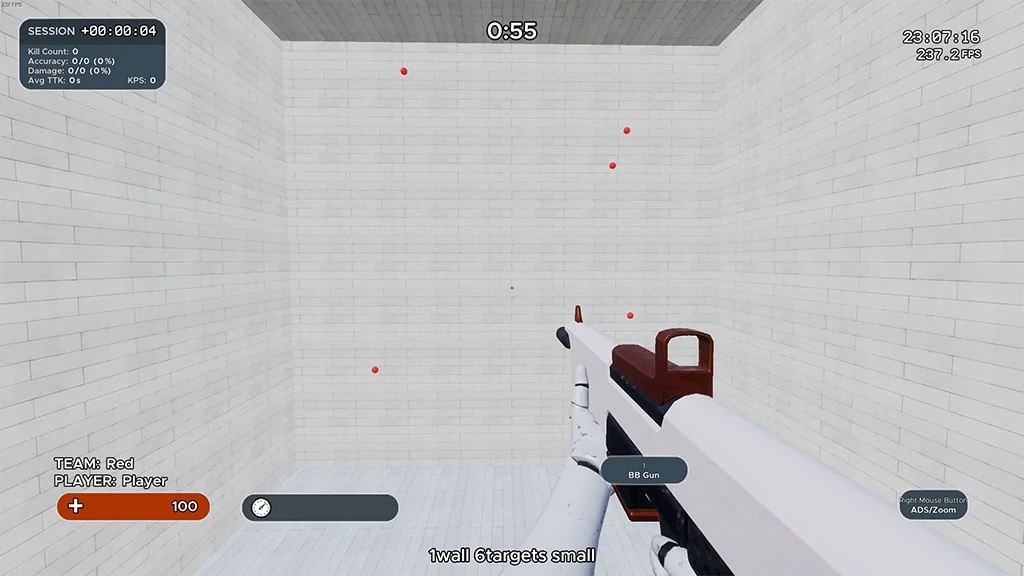 In terms of the sheer variety of content available, KovaaK's wins. The game offers over 15,500 player-created scenarios (and counting), so there's always something that fits what you're looking for.
Want to practice as Cole Cassidy (the erstwhile Jesse McCree) against different Overwatch heroes? McCoy 1v1 mimics the movement of heroes like Genji, Tracer, and Pharah, so that you can train against them.
Still, Aim Lab isn't that far behind, with around 12,000 tasks to pick from. However, if you mainly play games like Apex Legends or Halo Infinite and are looking for tasks with more verticality, KovaaK's may be the better bet.
---
---
Game integrations
While KovaaK's leans heavily on contributions from its active user base, Aim Lab shines in terms of partnerships with games like Valorant and Rainbow Six Siege.
It has teamed up with Riot Games and Ubisoft to create official training solutions. They give you tasks that replicate specific maps and scenarios unique to each game, such as trying to get an entry kill on Ascent in Valorant, or detecting tiny, spawning targets in Siege.
On top of that, Aim Lab worked with Riot Games to recreate highlights from the Valorant Champions Tour 2021. These take the form of seven custom tasks, including Hiko's 1v3 clutch on Icebox and Asuna's 1v5 clutch on Bind.
While this probably sounds pretty cool if you're a diehard Valorant fan, these scenarios are so specific that they probably won't help you much.
You'll also be able to link your Riot Games account to Aim Lab. This gives you access to even more features, including shareable Player Cards that display your proficiency in areas like accuracy, speed, reaction time, and tracking. It'll also show your Valorant rank and main agent.
---
Statistics
Both Aim Lab and KovaaK's will display your performance after completing a task. KovaaK's shows your damage output, accuracy, final score and how it compares to previous runs, and your place on the leaderboard.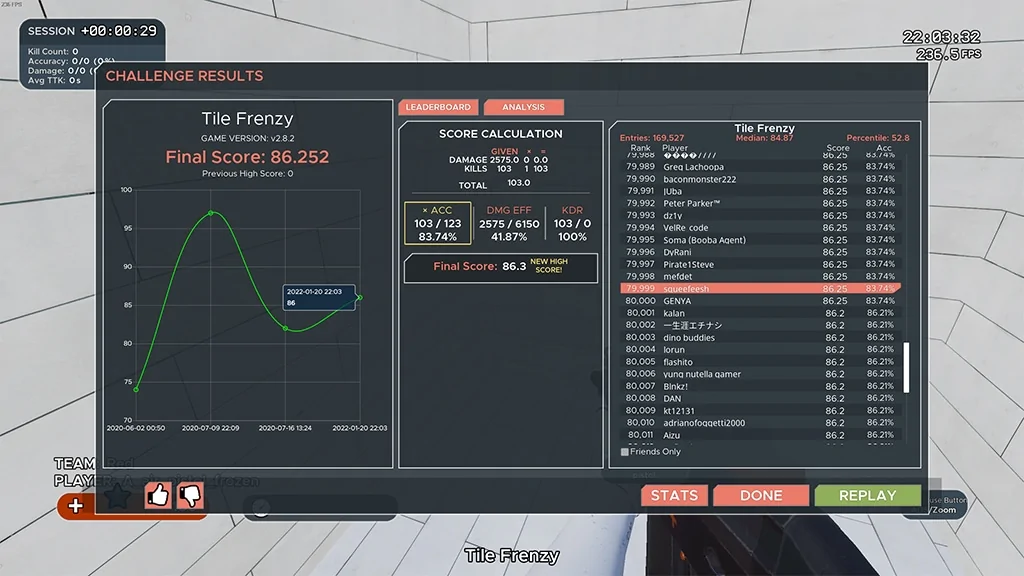 Aim Lab uses so-called AI-based analytics that offer deeper performance insights. It generates a hexagon after every task, featuring six aspects of your aim – the total score, kill total, percentage of targets hit, time to kill, kills per second, and accuracy.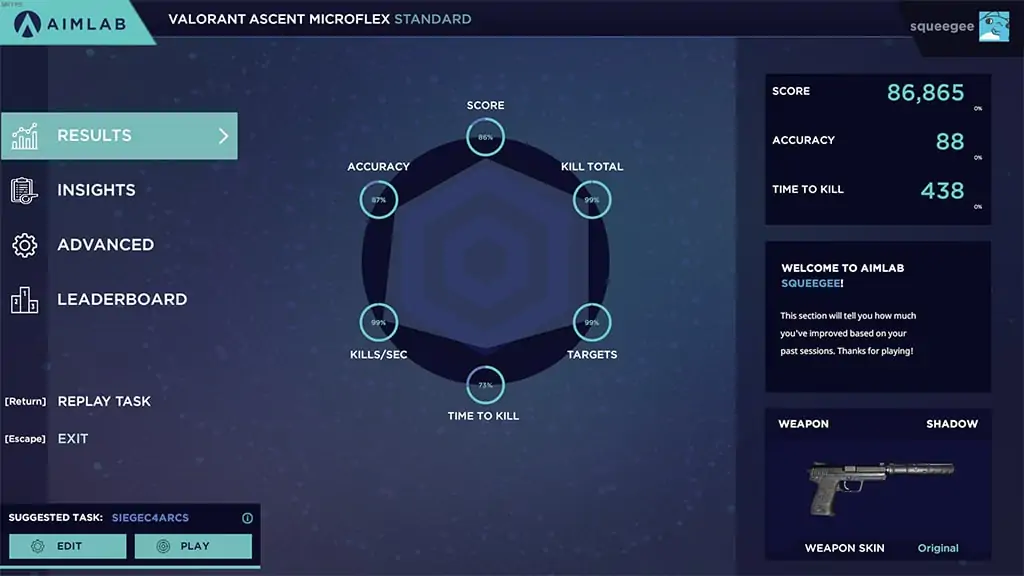 An insights tab shows you your strengths and weakness. For instance, it'll point out if you're exceptionally accurate, or if you have poorer accuracy hitting targets on the lower half of the screen.
It'll even offer you tips. In the case of lower screen weakness, it'll ask you to check that you have enough space or that your mouse grip isn't impeding vertical movements. It's pretty neat, but it stops being useful after a while.
---
User interface
In terms of usability and intuitiveness, Aim Lab edges out KovaaK's.
Tasks in Aim Lab's user interface are sorted according to whether they target flicking, tracking, speed, precision, cognition, or perception. There is also a helpful preview of the task, so you can see what you're getting into.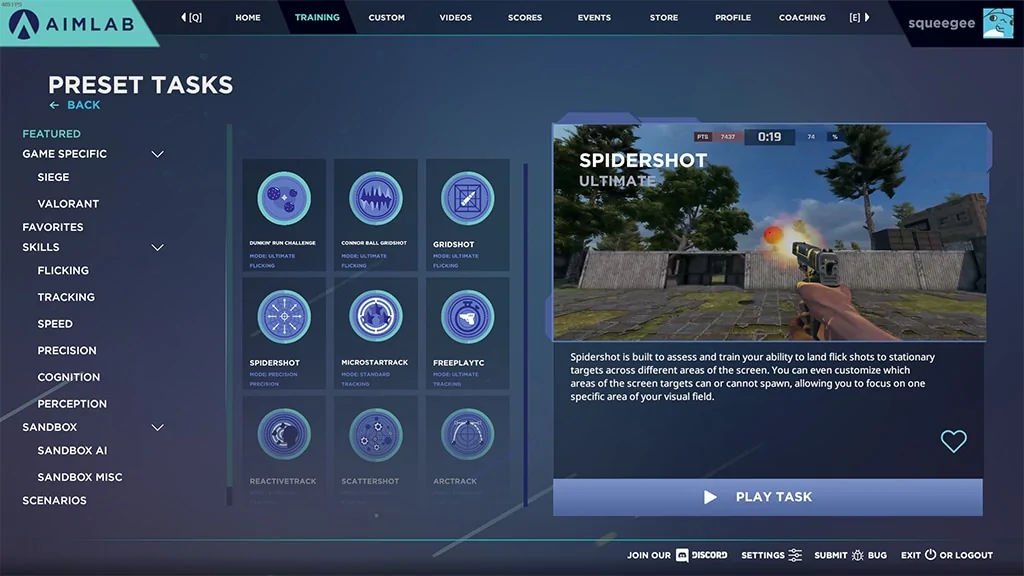 KovaaK's user interface, on the other hand, has a ton of tasks and isn't afraid to flaunt it.
The scenario browser in the main menu is stocked with a never-ending list, complete with a star rating so you know how much other people liked the task. Unfortunately, many of these names are difficult to make sense of, with titles like "Cata IC Long Strafes" and "POPCORN".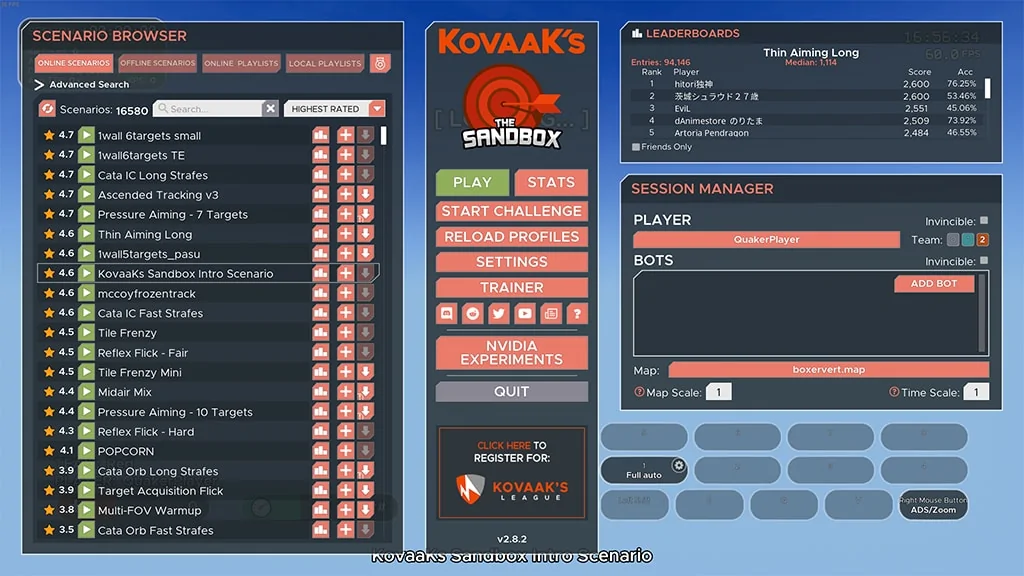 Hovering over each task gives a short description and the game it is designed for, but because these tasks are submitted by users, these fields aren't always as informative. In some cases, the description tells you nothing at all.
You'll have to do your research before diving into KovaaK's. I recommend checking out Aimer7's guide if you need help. It is extremely comprehensive and contains suggested routines and tasks for everyone from "complete beginners" to "aim beasts".
---
Which should you pick?
It depends on what game title you play.
If your main game is Valorant or Rainbow Six Siege, Aim Lab's official integration and training scenarios make it easy to get started. Its user interface is also far simpler to navigate, and is completely free to play, making it a good starting point if you're new to aim trainers.
But if you're a veteran player looking for niche scenarios and rigorous exercises, KovaaK's might be where you want to look. For US$10, it is well worth it.
READ ALSO: VCT 2022 season: Full schedule and complete list of events