There was something different about MSI 2023 in London.
For someone who has played the game since beta in 2011 and watches every single League of Legends esports international tournament, the MSI 2023 broadcast stood out.
The graffitied stage was clearly very inspired by its location, along with its edgy fonts. The colors and theme were a lot bolder than previous years, and having the players walk down up and down a flight of stairs somehow changed the dynamics on stage. But these alone couldn't explain why the broadcast and on-site viewing experience was more enjoyable than before, even more than Worlds.
I couldn't quite put a finger on it — until I got the chance to speak to two of the key women running the show.
Since Valorant went all-out in 2022 with new in-game features and large-scale esports events, League of Legends fans can't help but compare the two. On the LoL subreddit, one of the most up-voted threads praised Champions for its format and wished that Riot Games would adopt it for Worlds.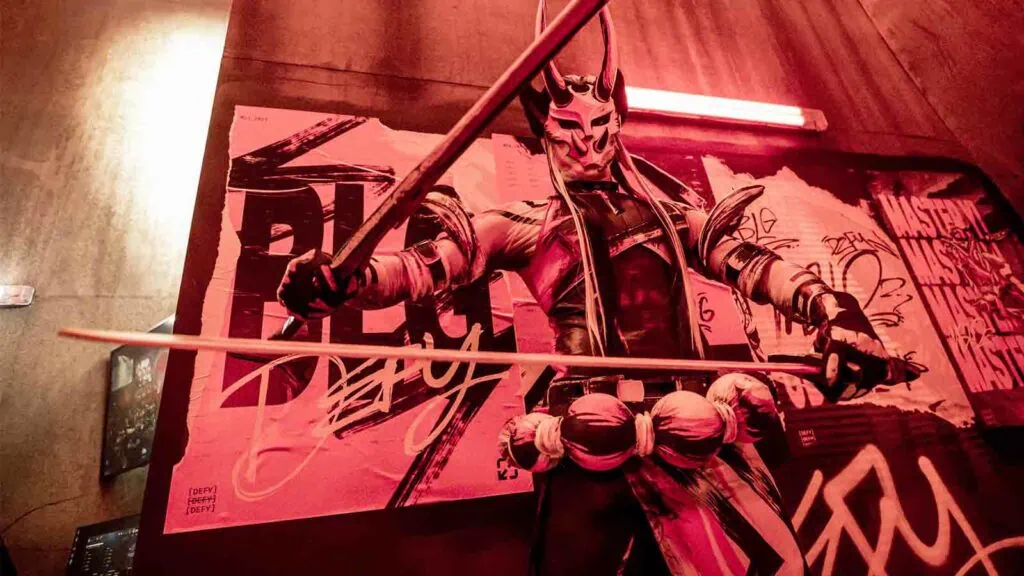 While the two games are independent, and largely caters to different genres of gamers, fans have clearly developed certain expectations because both are Riot's games. ONE Esports previously spoke to Riot Games Executive Producer of Valorant Esports Events, Jean-Baptiste (JB) Blot, about what Valorant esports took away from League of Legends esports.
Now, we got the chance to find out the other side of the story: how has LoL esports been impacted by Valorant's success? ONE Esports sat down with Anna Robinson, Associate Creative Director at Possible, who was one of the key drivers behind the glittering Worlds 2022 opening ceremony that featured Lil Nas X, Jackson Wang, Edda Hayes, and Louis Leibfried, and Juliet Reason, Riot Games Global Esports Events Producer.
---
---
Get hyped, because I promise you, League of Legends esports is changing for the better
Possible is a creative agency that has worked with Riot Games since 2016. Some of their biggest clients in the music and entertainment industry include Ariana Grande, Lady Gaga, Paul McCartney, and Coachella.
They're especially involved in Worlds opening ceremonies, putting together the live portion of the show, everything from theme, stage work, visuals, lighting designs, production design, costume, choreography, rehearsals, and more.
In short, they execute Riot's vision on the international stage. They lead all facets of production by ensuring everyone involved is on the same page, pulling off the biggest shows for League of Legends esports year after year.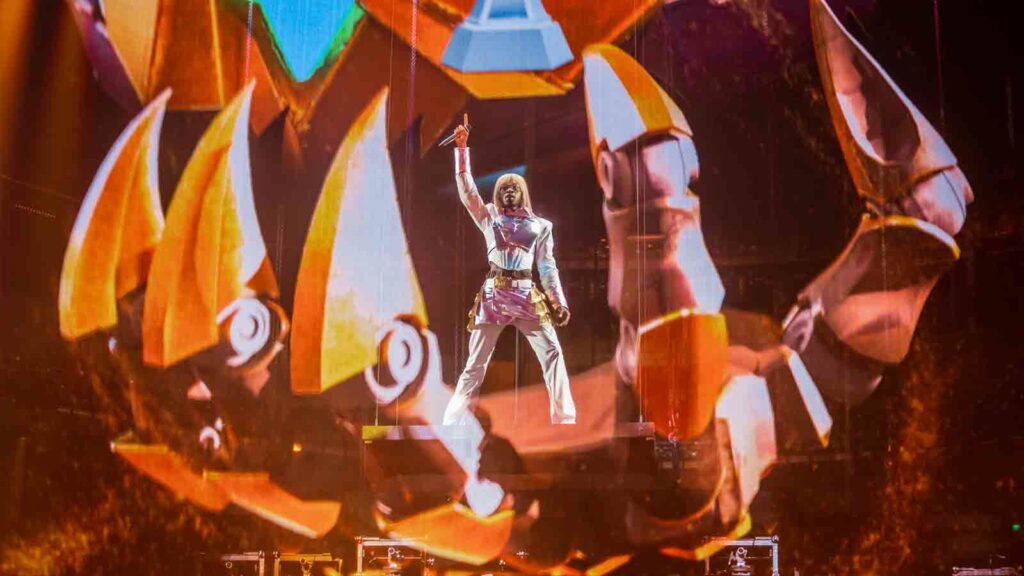 The smallest of details were put together to bring you a real MSI 2023 London experience
"With esports, there are a certain amount of expectations, but there are very few rules," Anna commented on how different it is working with Riot. "And the freedom that affords a creative partner is endless and full of opportunities to continuously up the player experience in the room, and worldwide."
Due to the COVID-19 pandemic, MSI 2020 was cancelled, MSI 2021 was held in Iceland without a live audience, while MSI 2022 was played on 30 ping because LPL teams in China could not fly out of the country. MSI 2023 therefore, marks the first year in which the Mid-Season Invitational returned to a full-scale live event.
One new aspect of production not seen before is the integration of the backstage with the main stage, which Juliet tells us was an idea adopted from Wild Rift Icons 2022.
"In Singapore, we first used the wrap around 360 design and we really expanded upon that this year," she said. "We brought it to life with more cameras… designed to bring you into the environment. That's all intentional, whether you're sitting in a seat here or back home in your living room, you feel like you're a part of that experience."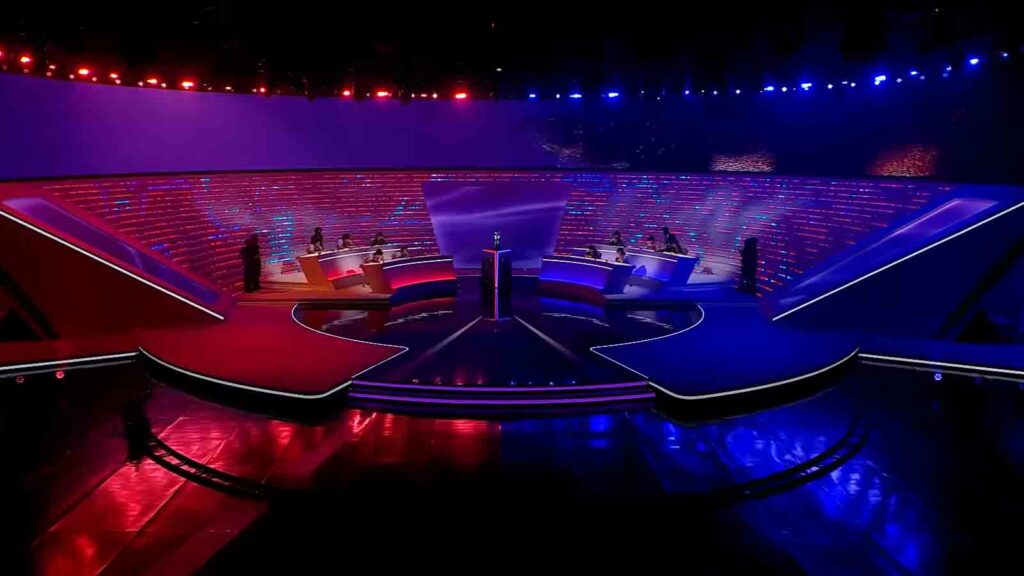 The steps built on each side of the MSI 2023 stage is a key component of the 360 experience. Each time players enter the main stage, they walk down the flight of stairs, and when they finish a game, they go up back up. The cameras follow them seamlessly into their team rooms where the coaching staff are waiting for the debrief.
On top of that, every team room is rebranded daily "to represent and belong to the team inhabiting it," Anna pointed out. Yes, the posters were replaced every day.
"This year, MSI is pushing creative boundaries by having an extremely tactile and scenic heavy set. We wanted to create a physical environment for our players instead of relying too heavily on LED screens and shiny black floors," said Anna.
"The set design is a living entity and constantly evolves throughout the tournament with additional design elements being added in to enhance the narrative and progression of the competitive story."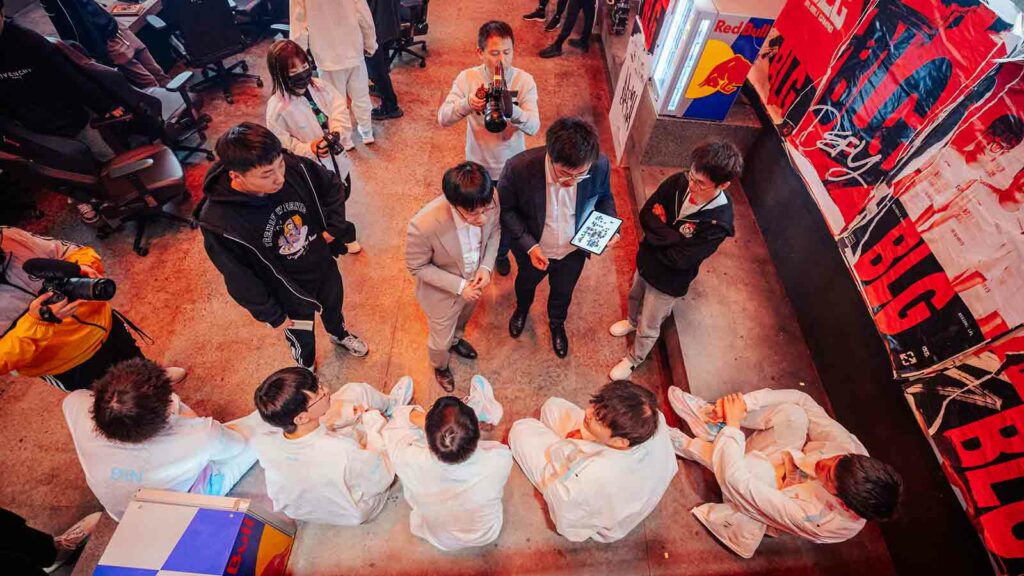 The stylized, textured set was made even more authentic because for this League of Legends esports event, Production Lead Ben Vignola intentionally chose vendors, freelancers, and internal staff that are UK-based to produce the show. The graffiti you see on stage? They're hand drawn by native Londoners.
What you can expect from League of Legends esports in the future
Starting from this MSI, Riot Games has seen the value in engaging regional teams and production partners, informed by local market data. While their events have taken various approaches over the years, fans can expect that the game developers will keep a focus on regional influences for subsequent tournaments, starting with Worlds 2023 in South Korea.
Fans can also expect more on-site activations like Worlds 2022's Fan Fest and co-streams in the future. Already MSI 2023 made history by having more than 30 pre-approved content creators from various regions and platforms co-stream the tournament, some of whom were flown in to livestream the finals at the venue itself.
This was a direct result of Valorant esports' success where co-streams typically make up more than 50% of total viewership. Likewise, influencers were invited to Champions in Istanbul to livestream and attend a golden carpet run.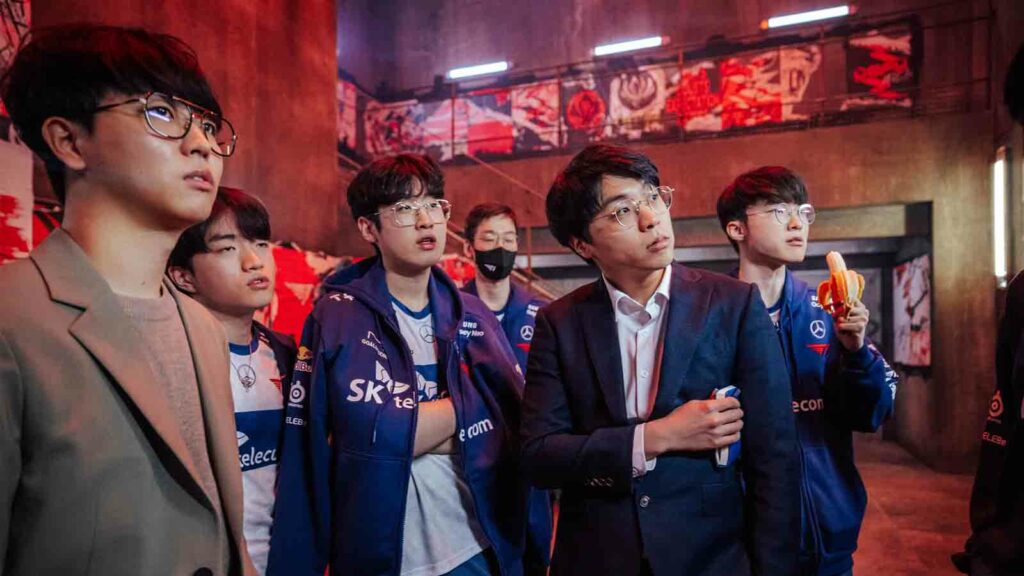 Internally behind-the-scenes, the people driving these changes are also newcomers. Just like how Valorant esports was created by bringing in new blood from the music, entertainment, and fashion industry, as JB previously told ONE Esports, the League of Legends esports team is also becoming more diverse.
Juliet herself is new to esports. She previously worked on large-scale sports and corporate events with big names like Apple, Google, and Samsung, so she "understands fandom in a different way." She has added perspective when it comes to understanding the community, how people move in live events, and is using her experience to challenge the norms in her day-to-day responsibilities working with Riot product teams, creative and publishing teams, and communications and marketing teams to name a few.
She's not the only one on the ground effecting change. The set designer for MSI 2023 had previously worked on The Brits, Emmys, and Britain's Got Talent, and because award ceremonies involve a lot of people movement, he intentionally integrated player movement within the 360 stage to give fans a more holistic broadcast viewing experience.
LoL esports will never be Valorant esports — and yes, that is still a good thing even when we look from this side of the glass
International events of this scale take two to three years to plan. Carrie Dunn, Director of Marketing Creative Direction, and her team start off by developing an overall brand kit for each League of Legends esports event where theme, colors, style, atmosphere, skins, and champions are all laid out.
Once the brand kit is fleshed out, Possible takes over to "bring the vision to life."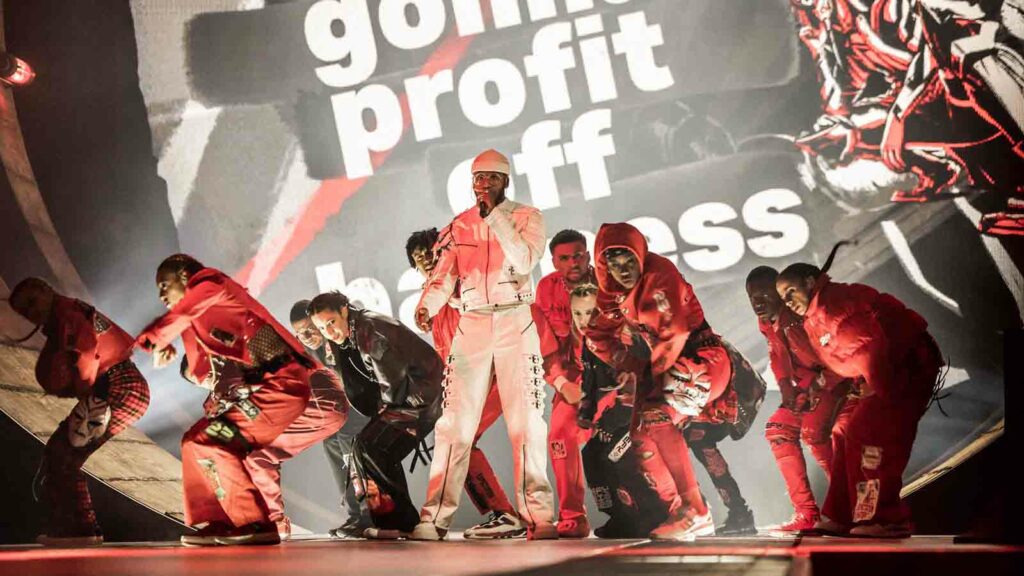 Unlike Valorant, where events follow a single overall theme each year, Juliet tell us that MSI and Worlds are designed to have distinct themes. MSI tends to play up regional differences, providing a raw battleground for teams to rough it out, while Worlds is seen as the pinnacle, most prestigious tournament of the year.
And while Valorant celebrates walkouts that showcase individual personalities, League of Legends continues to emphasize teamwork expressed through various facets of its live events.
"I'd say League of Legends and Valorant are brothers in the same family; they are both wildly successful yet each have their own identity," Juliet explained. "Valorant is fun, vibrant, exploratory and being so young and fresh, they are able to truly develop their own identity in a joyful, playful manner."
"League has been such a strong, commanding game, with so many years under its belt that it really is the rock steady, dominant older sibling," she added. "With champions and players that are truly loved, teams and players adored, League is looked up to and respected like a great support."
Follow ONE Esports on Facebook and Twitter for more LoL features.
READ MORE: JD Gaming win their first-ever MSI 2023 title after two back-to-back LPL championships