It's day three of Valorant Champions 2022 and fans finally got to see South Korean powerhouse DRX grace the stage in Group D's opening match against Brazilian representatives FURIA Esports.
Winning both VCT 2022: Korea Stage 1 and Stage 2 Challengers, the reigning champions of their region have much more to prove after stagnant 5th-6th place finishes at VCT 2022: Stage 1 Masters Reykjavík and Stage 2 Masters Copenhagen earlier this year.
However, on the first map, Ascent, DRX did not look like themselves at all.
Starting off on attack, they dropped eight consecutive rounds to FURIA before committing four ultimates on B just to claw back one round. They managed to scrap another two rounds on attack off the back of their last player standing, putting themselves at 9-3 at halftime — a curse that eventually blessed them.
---
---
DRX overcome the impossible, force three overtimes against FURIA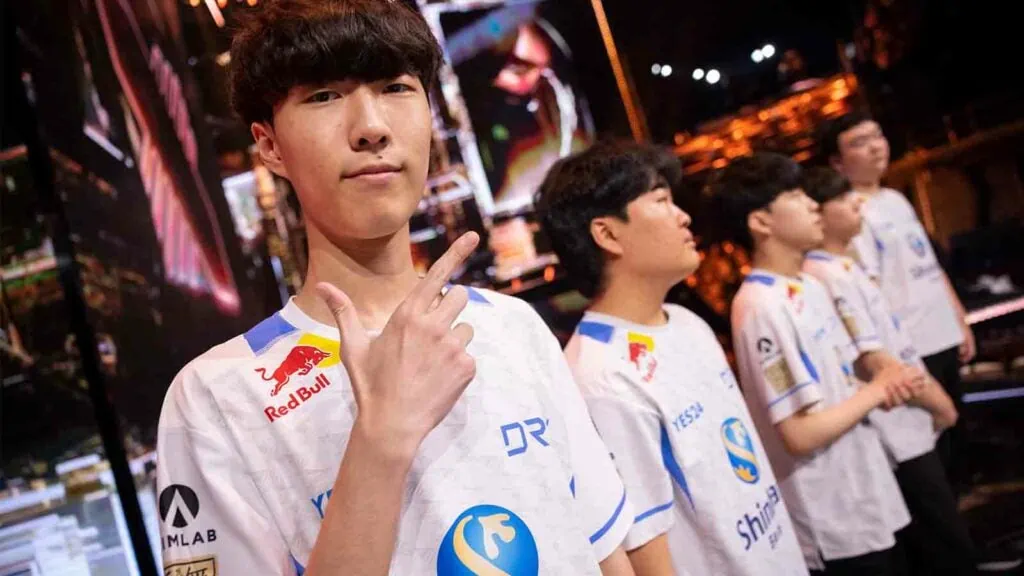 Even after switching to defense in the second half, it was not a bed of roses for DRX. On attack, FURIA continued to inch their way to victory, putting themselves up 12-4.
That was when South Korea's sole representatives finally came online.
Winning eight rounds in a row, they dismantled FURIA's assaults over and over again. Duelist Yu "BuZz" Byung-chul on the Operator was a big factor, but it was Goo "Rb" Sang-min who stepped up in round 24 to force overtime.
At the start of the round, Agustin "nzr" Ibarra used Hunter's Fury, which opened up a window for them to take down BuZz and Kim "MaKo" Myeong-kwan at A. However, one player escaped their grasp.
Rb was still on site and was able to reposition, killing Matheus "mazin" Araújo at Garden, before turning 180 degrees to catch an attacker behind him. He then cleaned up another two players for a 4K.
---
---
Jostling for the lead, FURIA wasn't out of it yet, and had put themselves up 13-12 before BuZz stunned with a mid play that caught their opponents completely off guard.
On defense, he pushed out once the barrier dropped in mid, using Updraft and Tail Wind to get onto the wall at Mid Courtyard just as Rb used Flash/Drive. With two targets blinded, he removed them before taking out another two at B Lobby.
Tied 13-13, FURIA would only win one more round before DRX finally scored the two rounds they needed for the triple overtime 16-14 victory. On their map pick, Haven, DRX looked a lot more comfortable, and eventually swept FURIA 13-4.
During the post-game press conference, Kim "stax" Gu-taek mentioned that the team was actually prepared to give up the first map, before they finally found the momentum that carried them through.
---
---
DRX will play again in the upper bracket tomorrow, September 4, while FURIA will meet their next contender on September 5. Valorant fans can watch the matches live on Riot Games' official Twitch and YouTube channels.
READ MORE: BOOM Esports gets aced in the most hilarious fashion, both teams share a laugh