Last year during the offseason, there were rumblings that Invictus Gaming mid laner Song "Rookie" Eui-jin and top laner Kang "TheShy" Seung-lok would not be on the same team.
LPL fans were surprised by the news because the two South Korean pro players are known to be close. In fact, it's precisely because TheShy looks up to Rookie as a player and big brother that he decided to join Invictus Gaming in 2017.
This 2022 Spring season marks the first time the two players are on different LPL teams. Rookie joined Victory Five, alongside star jungler Hung "Karsa" Hao-Hsuan, and finished first in the regular season with a 14-2 match record. TheShy replaced Chen "Bin" Ze-Bin on the former Suning roster that rebranded to Weibo Gaming, and finished in sixth place.
In an exclusive interview with ONE Esports, WBG's top laner explains the reasons why he and Rookie ended up parting ways and how their friendship has evolved.
---
---
TheShy on what went on behind the scenes during the 2021 LPL offseason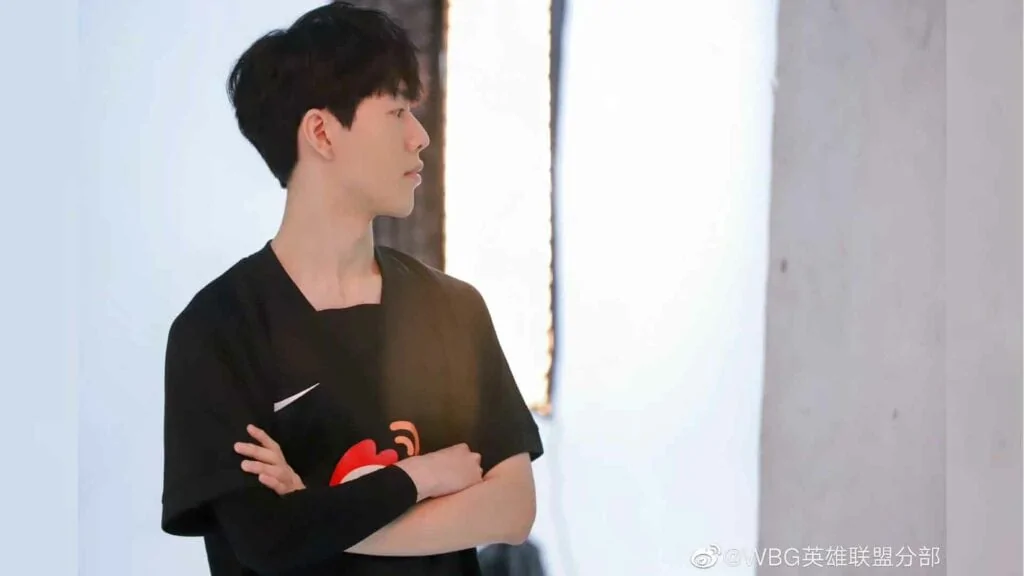 When asked about his biggest considerations during the offseason, TheShy first established that he did indeed put a lot of effort into getting on the same team as Rookie.
However, things didn't go according to plan as "the timing was off".
"I was in talks with a different team, and while I was talking to a different team, Rookie suggested that I should go to his team," he told ONE Esports. "But by that time, I was far too deep in conversation with the team [I was speaking to], so I refused Rookie's offer."
Friends, teammates, and roommates for five years on Invictus Gaming, TheShy reflected on the moment he knew he wasn't going to be on the same team as Rookie.
"It's very unfortunate, and I was quite sad at that time, but Rookie and I are close," he said. "I try not to regret those kinds of decisions, and I try to put that aside."
According to him, they don't contact each other much during the competitive season, but will meet up during breaks to have a drink.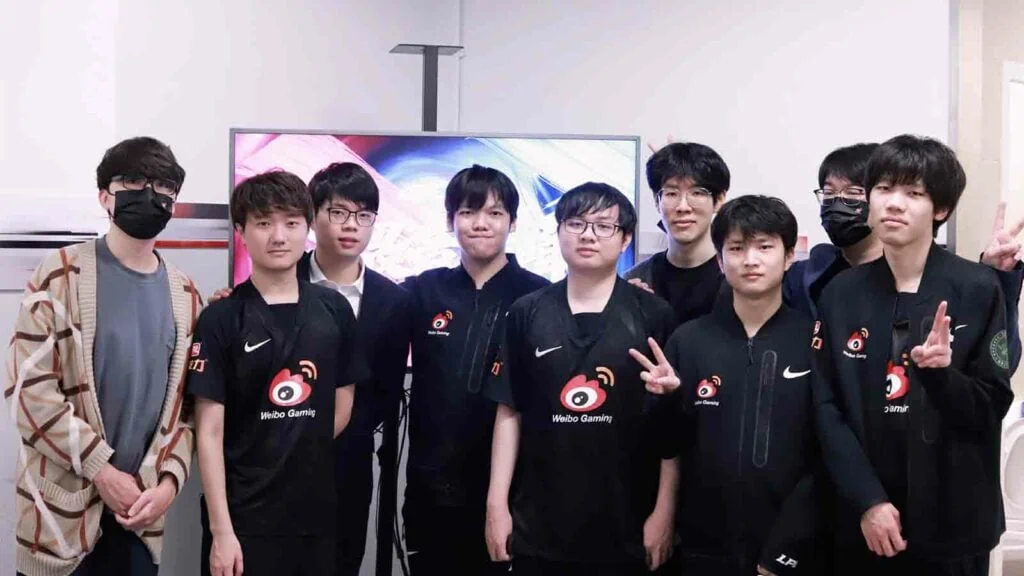 Now that he's on Weibo Gaming, TheShy has his own room, which is significant because last year, Rookie's girlfriend and LPL host Xiaoyu outed the roommates' disagreements about air-conditioning on broadcast: Rookie wants to switch the AC on, but he prefers it turned off.
"I'm really sensitive to sound," he explained. "So even now, I don't turn on the AC when I sleep."
Despite TheShy earning three MVPs against 2021 World Champions Edward Gaming, knocking them out of contention, Weibo Gaming narrowly lost to JD Gaming in Round 3, and have been eliminated from the 2022 LPL Spring Playoffs.
Victory Five, who finished first place in the regular season, will begin their playoffs run in Round 4 starting April 8. Catch the matches live on LPL's official Twitch and YouTube channels.
READ MORE: Top 4 in LPL Spring playoffs decided, only one will go to MSI