It's been two weeks since the major leagues kickstarted the new 2022 League of Legends esports season.
Though brief, we've already gotten a glimpse of the new rosters and contenders for the Mid-Season Invitational and Worlds 2022. While the LPL's Edward Gaming, LNG Esports, and Royal Never Give Up, along with LCK's T1, Gen.G and Nongshim RedForce are considered the strongest, teams in the West, like Fnatic, Rogue, Evil Geniuses, and Team Liquid, have also been putting up strong performances domestically.
We ranked the teams globally in this edition of our League of Legends power rankings.
---
Top 10 teams in global League of Legends power rankings
1. Unchanged Edward Gaming roster shoots to the top of the list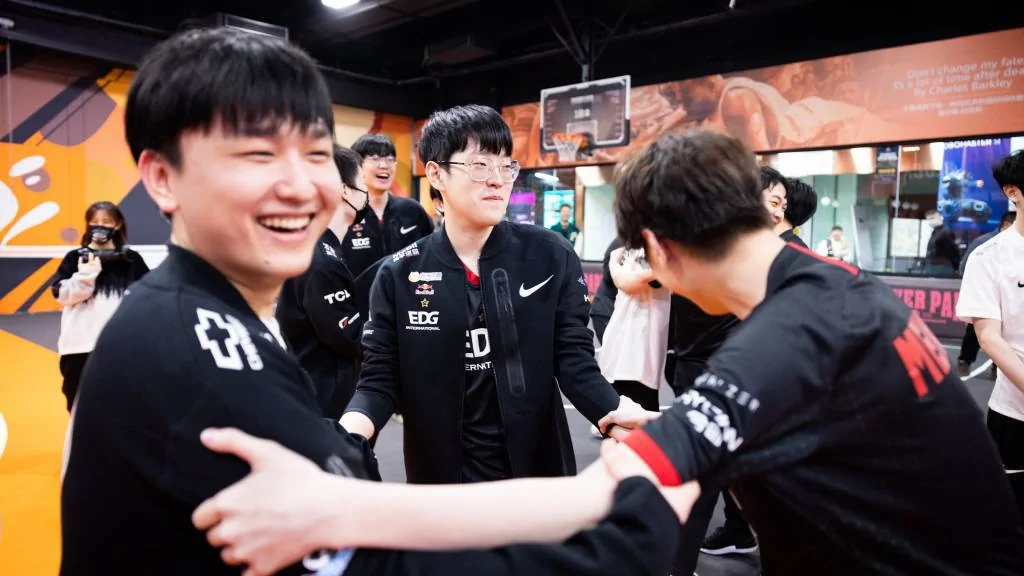 It's not always the case that a Worlds winner returns to the top of the League of Legends power rankings the next year.
But Edward Gaming, Worlds 2021 winners, chose to stick with its LPL roster for 2022, and so far that strategy's been working as they've romped to a 4-0 start in the LPL Spring Split 2022. Incredibly, Edward Gaming has only dropped one game so far.
From Li "Flandre" Xuan-Jun's unconventional top lane Annie and Vladimir picks, to bot laner Park "Viper" Do-hyeon's exceptional Aphelios play, Edward Gaming may even be favorites to qualify for the Mid-Season Invitational 2022 as LPL winners.
Edward Gaming has also benefited from a meta that's largely been unchanged since Worlds, and was even able to secure wins with substitute top laner Huang "Xiaoxiang" Xiang.
Given their dominance so far, Edward Gaming appears most suited for the number one spot as they challenge the likes of LNG Esports.
2. Elder statesman Faker leads T1 to joint-top spot in the LCK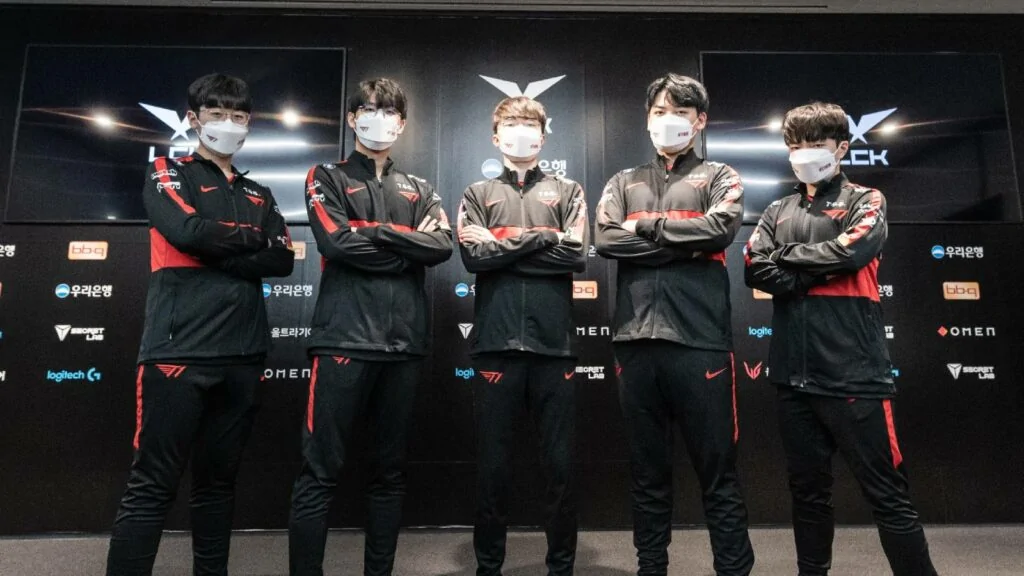 After a turbulent 2021, T1 eventually settled on a starting five. Under T1 head coach Son "Stardust" Seok-hee, they managed to find their groove before getting knocked out at the Worlds 2021 semifinals.
In 2022, legendary mid laner Lee "Faker" Sang-hyeok, who debuted nine years ago with T1, is now the elder statesman of the roster, joined by four lieutenants who are poised to be the future of not just T1, but possibly League of Legends esports.
Currently, T1 with Gen.G sit joint-top of the LCK standings with a 4-0 score, hence their second position in the League of Legends power rankings — there's a noticeable gap between them and other LCK teams like Nongshim RedForce, but it's still early days.
3. Gen.G is an early contender for the LCK title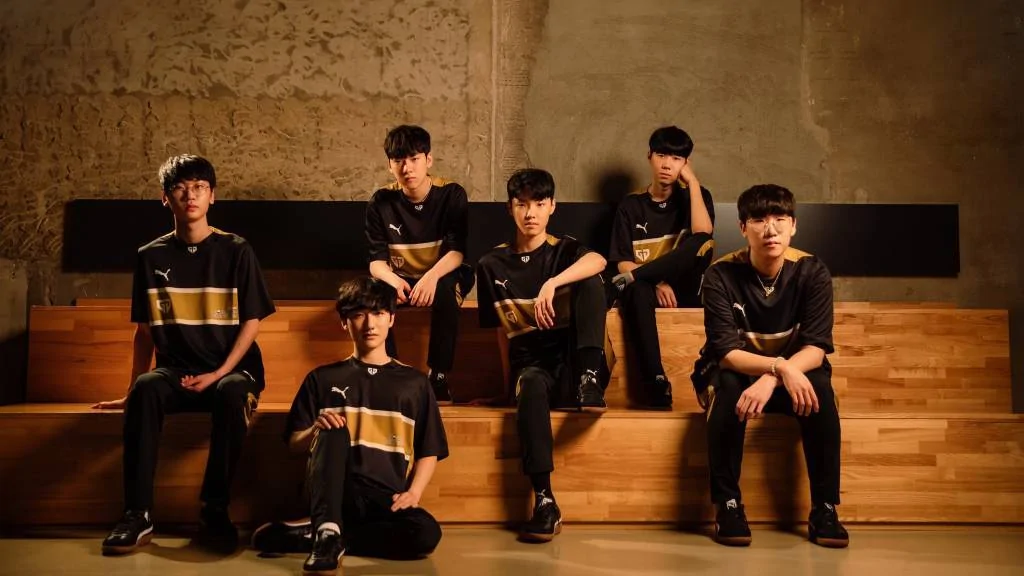 Gen.G made huge investments during the offseason, signing star mid laner Jeong "Chovy" Ji-hoon and support Son "Lehends" Si-woo. So far, they've been reaping the rewards, taking a big win over Worlds 2020 champions DWG KIA in a 2-1 thriller, and going 4-0 overall.
But star power isn't all that Gen.G has going for them. Gen.G's top laner Choi "Doran" Hyeon-joon, in particular, has put on consistently dominant performances.
This team was formed to do two things: win the LCK, and wrest the Worlds title back to Korea. So far, Gen.G seems capable of challenging T1.
4. LNG Esports is revitalized with addition of Doinb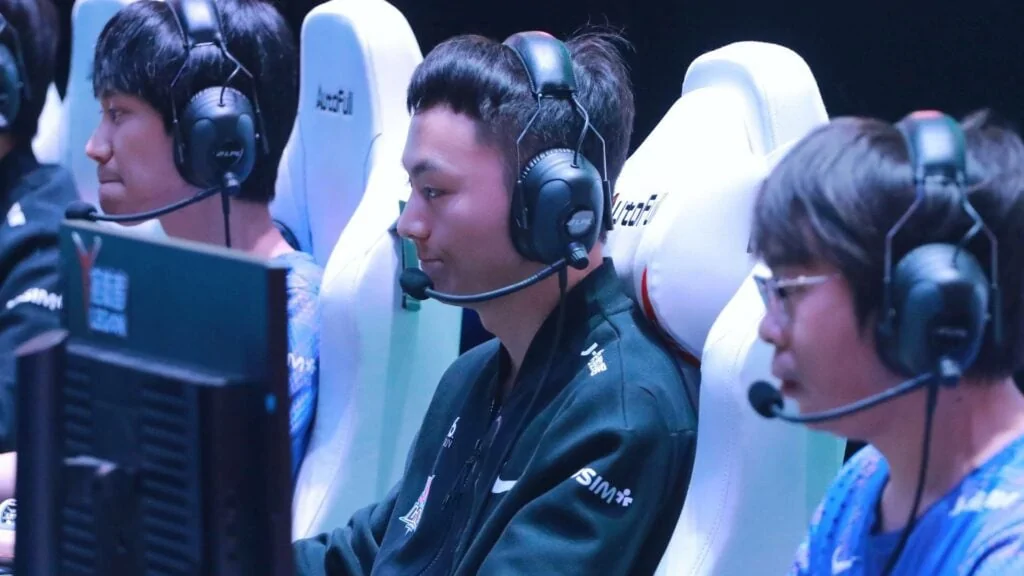 Wherever captain mid laner Kim "doinb" Tae-sang goes, unconventional picks and skirmishes aplenty will follow.
LNG Esports has now paired him with star Korean jungler Lee "Tarzan" Seung-yong and support Zuo "LvMao" Ming-Hao, where they reached the semifinals at the recent 2021 Demacia Cup.
Like EDG, LNG Esports has also maintained an undefeated record in the 2022 LPL Spring Split, and we think they deserve fourth spot in the League of Legends power rankings as a result.
Anything less than a semifinals spot in the LPL playoffs would be a disappointment for the investments LNG Esports has put into the team.
---
---
5. Fnatic's Wunder and Humanoid prove to be shrewd signings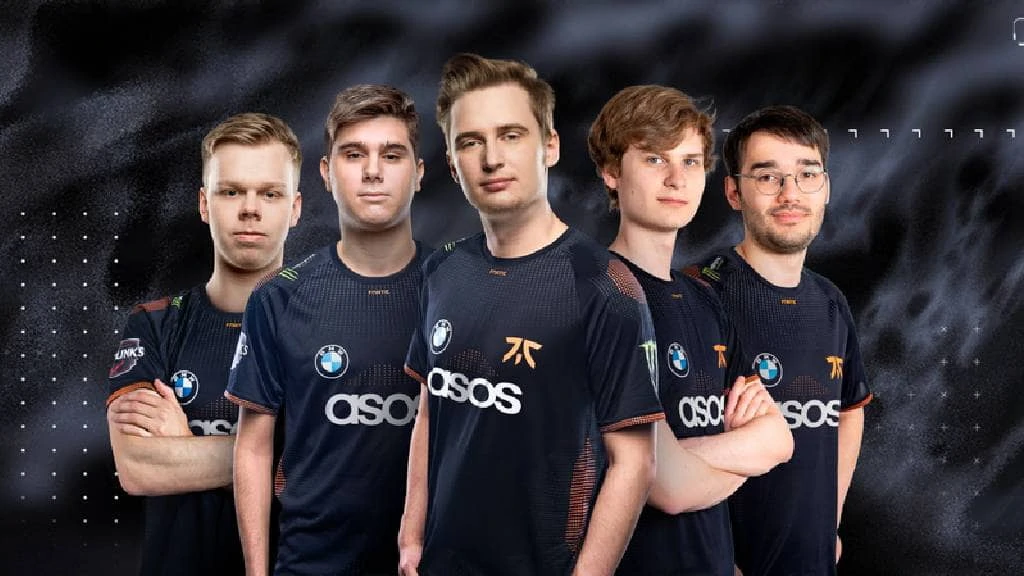 One of the biggest institutions in League of Legends, Fnatic, chose to rebuild their LEC roster around the bot lane, retaining Elias "Upset" Lipp and Zdravets "Hylissang" Iliev Galabov, while bringing in former G2 top laner Martin "Wunder" Nordahl Hansen and mid laner Marek "Humanoid" Brázda.
As a result, Fnatic may be even stronger in 2022, with a 5-0 record so far in the LEC Spring Split 2022. Fnatic's Danish top laner Wunder's fancy footwork was a highlight of Week 1 in the LEC, and Upset is easily one of Europe's best bot laners at the moment, since his closest rivals Steven "Hans sama" Liv and Martin "Rekkles" Larsson moved to North America and the ERL, respectively.
After Team Vitality's shaky opening week in the LEC, Fnatic looks like they're the most dominant LEC team, both in standings and in the League of Legends power rankings.
6. Royal Never Give Up continues their march toward Worlds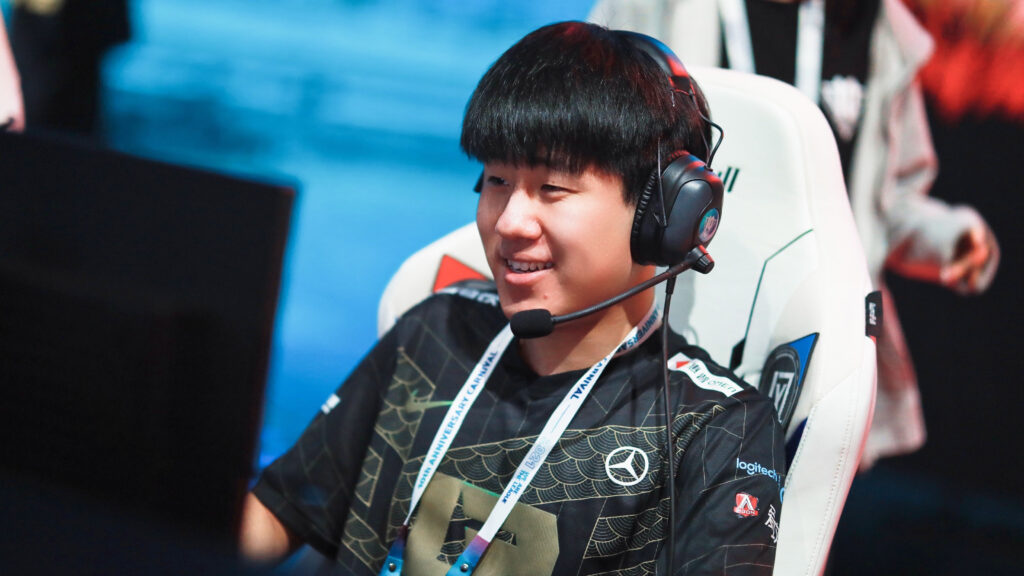 2021 was not supposed to be Royal Never Give Up's year. Being forced to move Li "Xiaohu" Yuan-Hao to the top lane should have made them worse for ware, but Royal Never Give Up ended up winning the Spring Split and the 2021 Mid-Season Invitational.
Now that Xiaohu has returned to the mid lane and Royal Never Give Up has added Chen "Bin" Ze-Bin to the top lane, expectations will be high again. Though we expected that Royal Never Give Up would take some time to align Bin to their playstyle, they've retained their knack for inventive macro play and superior late game movements.
Royal Never Give Up is currently 4-1 in the LPL with a 9-4 record. Though they've dropped games here and there, they've also shown an ability to adapt and close out series, and that's arguably a more important skill in best-of-three scenarios.
Though Royal Never Give Up are sixth in the power rankings, they are not that far away from LNG Esports — the gap is quite small between these teams.
7. Nongshim RedForce adds spice to the LCK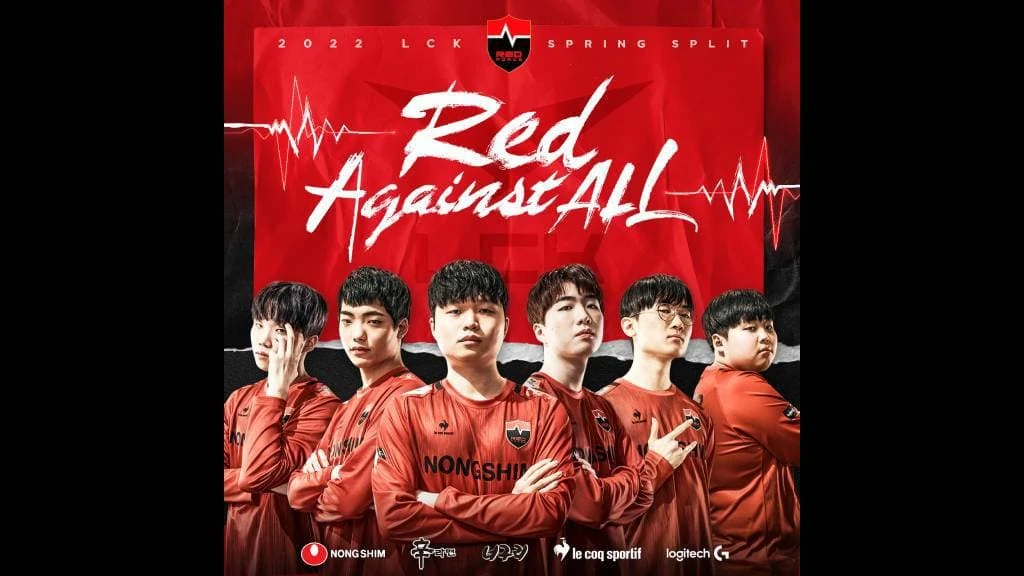 For years, Gwak "Bdd" Bo-seong has been touted as one of the best mid laners in the LCK alongside Faker and Chovy — but he's never won a single LCK title.
This year, Bdd wants to change that once and for all after joining Nongshim RedForce.
Nongshim RedForce places a heavy emphasis on teamwork, having mentioned it in several post game interviews. Results have been encouraging for the past two weeks, as Nongshim RedForce brought down DWG KIA to third place on the LCK table. We've therefore ranked Nongshim RedForce seventh in our League of Legends power rankings.
8. Evil Geniuses is led by an aggressive rookie in jojopyun
The LCS season began with the LCS Lock In 2022 tournament, and we're getting early previews of how the North American squads will fare this year. One of the most eagerly anticipated squads in the offseason was Evil Geniuses.
Evil Geniuses are banking even more on youth in 2022, after promoting bot laner Kyle "Danny" Sakamaki to the starting line up, and adding 17-year-old prodigy Joseph "jojopyun" Joon Pyun to the mid lane.
His explosive and daring performances at Lock In are what's been rather lacking in the LCS for years, and together with star Polish jungler Kacper "Inspired" Słoma, Evil Geniuses has raced to the LCS Lock In 2022 semifinals in convincing fashion.
Though their biggest tests are still ahead of them, Evil Geniuses is already being touted as one of the three best teams in the LCS, and it's hard to not get excited when jojopyun backs up his trash talk on one of League's greatest mid laners with a win in his debut pro game.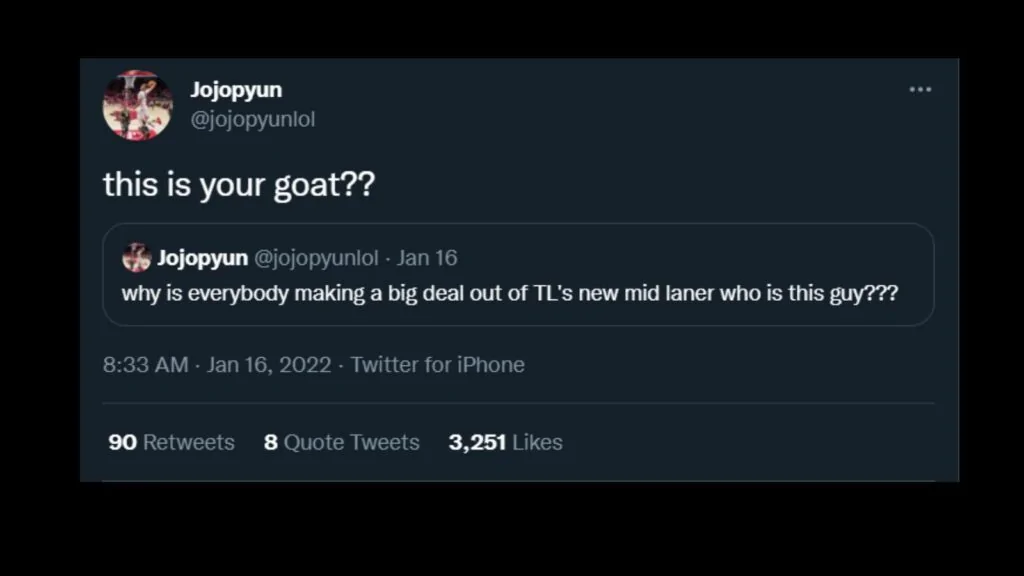 jojopyun might be young, but the results currently back up Evil Geniuses' decision to promote him.
9. Team Liquid dominates 2022 LCS Lock In despite not being able to field their full roster
If you thought Team Liquid was ambitious in 2018 when it brought together Yiliang "Doublelift" Peng and Jo "CoreJJ" Yong-in, 2022 promises even more ambition after they took in an unretired Søren "Bjergsen" Bjerg for the mid lane.
Team Liquid's dream roster, however, depends heavily on whether CoreJJ can get his green card by the start of the Spring Split, which at the moment isn't looking likely. Only two out of three of Gabriël "Bwipo" Rau, Steven "Hans sama" Liv, and CoreJJ can start in an LCS game, as all three Team Liquid players are still considered imports.
Despite this inconvenience, Tam Liquid is still on course to reach the LCS Lock In final after fielding Academy top laner Bradley "Bradley" Benneyworth in the quarterfinals against FlyQuest, sweeping them 2-0.
If they are this strong without their complete roster, teams like Evil Geniuses should shudder at the thought of what Team Liquid can do when CoreJJ's green card arrives.
With how decorated all of Team Liquid's players are, we wouldn't be shocked if they end up in the playoff finals.
10. Rogue doesn't miss a step even after the departures of Inspired and Hans sama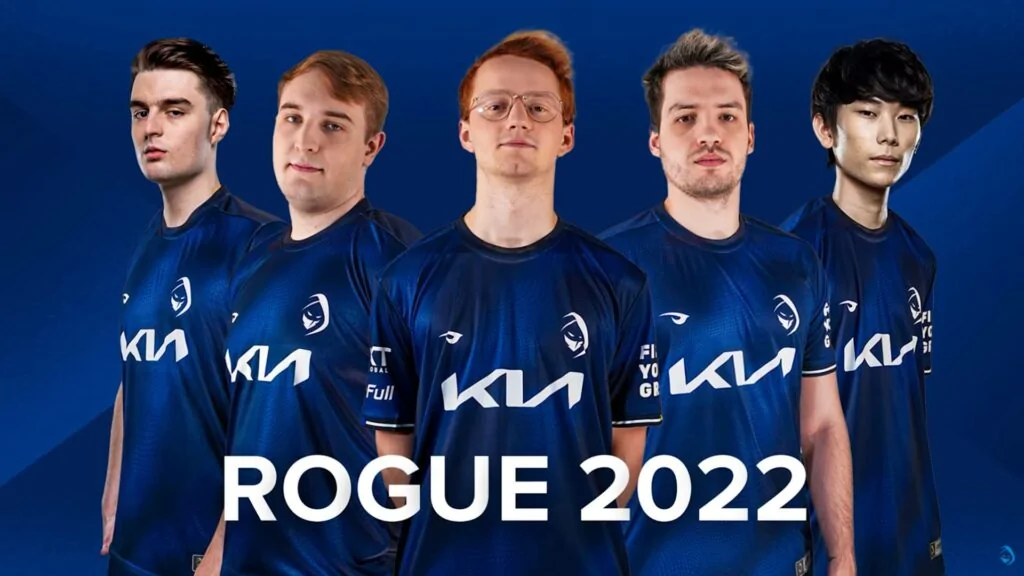 Losing a star jungler and cornerstone piece would severely weaken any team, but Rogue losing Inspired and Hans Sama seems to have barely affected the LEC team.
Korean jungler Kim "Malrang" Geun-seong has slotted neatly into his role in Rogue, getting one MVP award so far, while Rogue top laner Andrei "Odoamne" Pascu has received two of his own in the LEC.
A perfect 5-0 record after two weeks in the LEC Spring Split 2022 certainly isn't something that Rogue's opponents should underestimate, and if Rogue can bring this form to the playoffs, teams like Fnatic should fear being drawn against them.
READ MORE: Over 70,000 Riot Points are up for grabs in the LoL 2022 Spring Split Fantasy Challenge