Hanwha Life Esports' Jeong "Chovy" Ji-hoon delivered a stunning pentakill on Akali during Week 5 of 2021 LCK Summer.
Chovy's Akali was a true assassin against KT Rolster in 2021 LCK Summer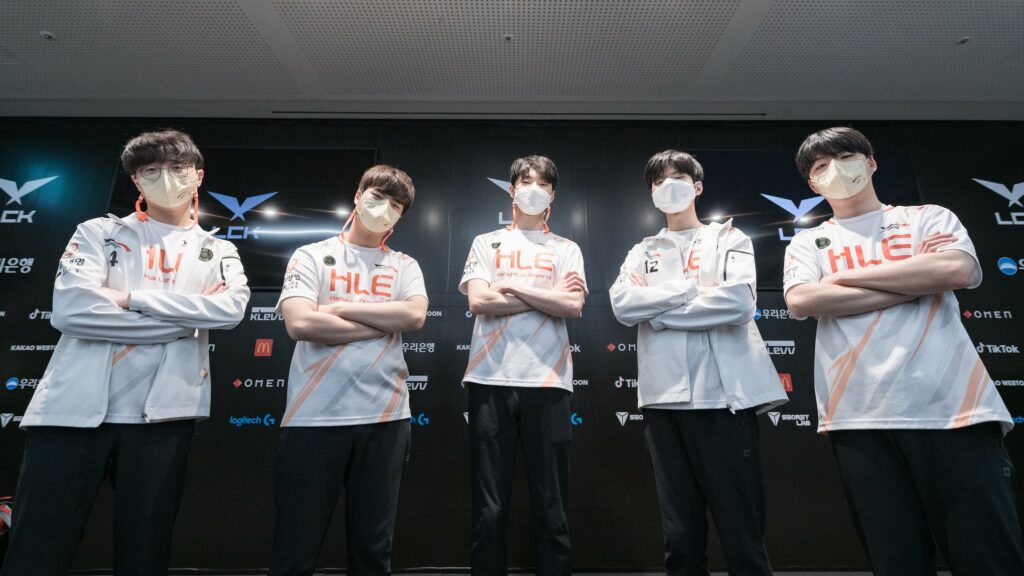 Against KT Rolster, the series was tied 1-1. At that point, Hanwha Life Esports decided to rally behind Chovy and his killer instincts in game three.
Though Kim "Deft" Hyuk-kyu's Kog'Maw fell victim to a Thresh hook at the 22-minute mark, the rest of Hanwha Life Esports stood their ground to set up the perfect fight for Chovy in the mid lane.
---
---
Chovy's Akali goes in for the pentakill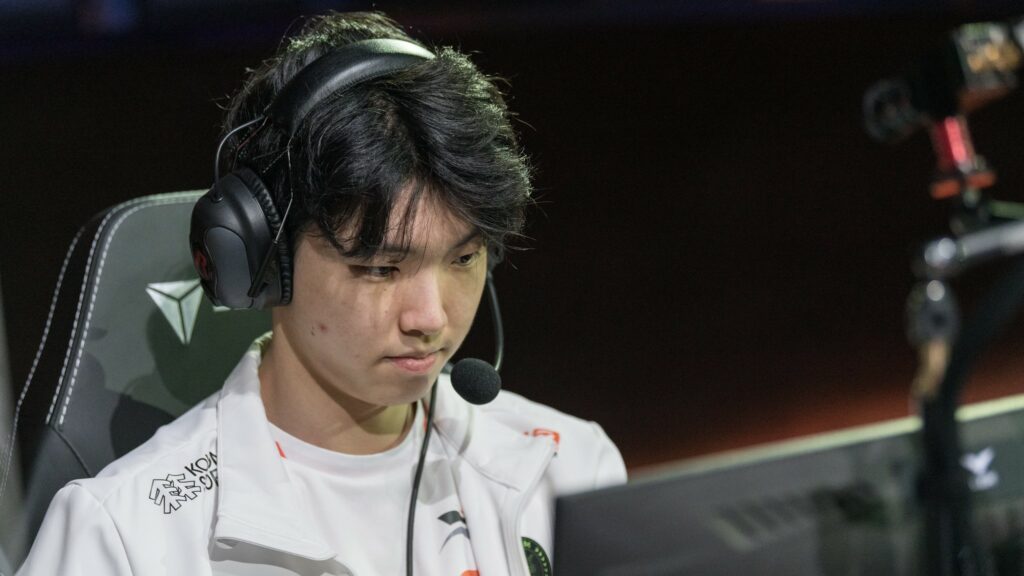 With all of KT Rolster in one location, Chovy on Akali flashed past the Raptor camp wall, popped Perfect Execution, and placed Twilight Shroud right in the middle of the skirmish.
Roaming around the fight in his smoke, Chovy started his killing spree with a killing Five Point Strike on Oh "Noah" Hyeon-taek's Aphelios.
Next up on Chovy's hit list was Choi "Doran" Hyeon-joon's Gangplank. After landing another Five Point Strike on the KT top laner, he used the second charge of Perfect Execution, marked him with Shuriken Flip, and flew across the mid lane for the second kill.
Chovy took some heavy hits from Dove's Sylas, but he soon eliminated his mid lane matchup with a few auto attacks.
To complete the pentakill, the HLE mid laner closed in using Shuriken Flip's dash, and killed both Kang "Blank" Sun-gu's Volibear and Lee "Harp" Ji-yoong's Thresh in the jungle.
After a few more fights and Baron buff, Hanwha Life Esports went on to win game three, pulling off an incredible 2-1 reverse sweep over KT Rolster.
Chovy ended the game with an impressive 12/0/2 KDA, and was unanimously named Player of the Game.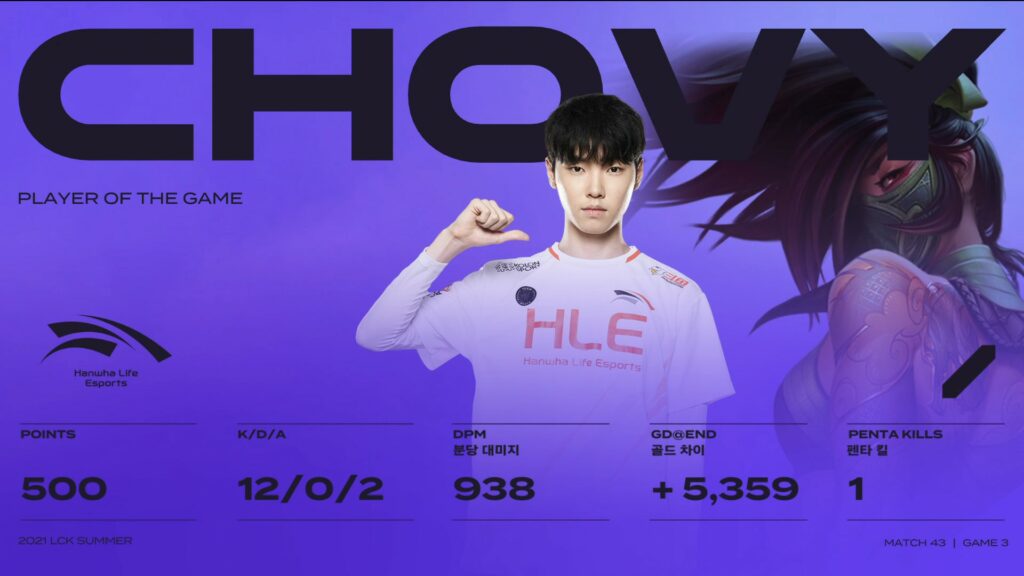 Hanwha Life Esports currently holds a 4-6 record in 2021 LCK Summer and will face Gen.G on July 17 at 4 p.m. at GMT+8.
Catch the action live on the official 2021 LCK Summer Twitch and YouTube channels.
READ MORE: Faker leads T1 to a stunning sweep over league leaders in 2021 LCK Summer