Son "Stardust" Seok-hee is the interim head coach of T1.
Interim, because in the thick of the 2021 LCK Summer Split, T1 terminated the contracts of Yang "Daeny" Dae-in and Lee "Zefa' Jae-min, the two coaches who led DAMWON Gaming to the Worlds 2020 championship title last year.
With just eight matches remaining in the season and Worlds 2021 qualification on the line, Stardust had to step up to the head coach role without any notice.
With coach Kim "Moment" Ji-hwan, the team rode on their shoulders to finish fourth in the regular season, second in playoffs, and first in the regional finals.
Edging out Hanwha Life Esports 3-2 during regionals, T1 booked their slot to the Group Stage, and sent their opponents to the Play-In Stage. As fate would have it, they met again in the Worlds 2021 quarterfinals where T1 swept them cleanly 3-0.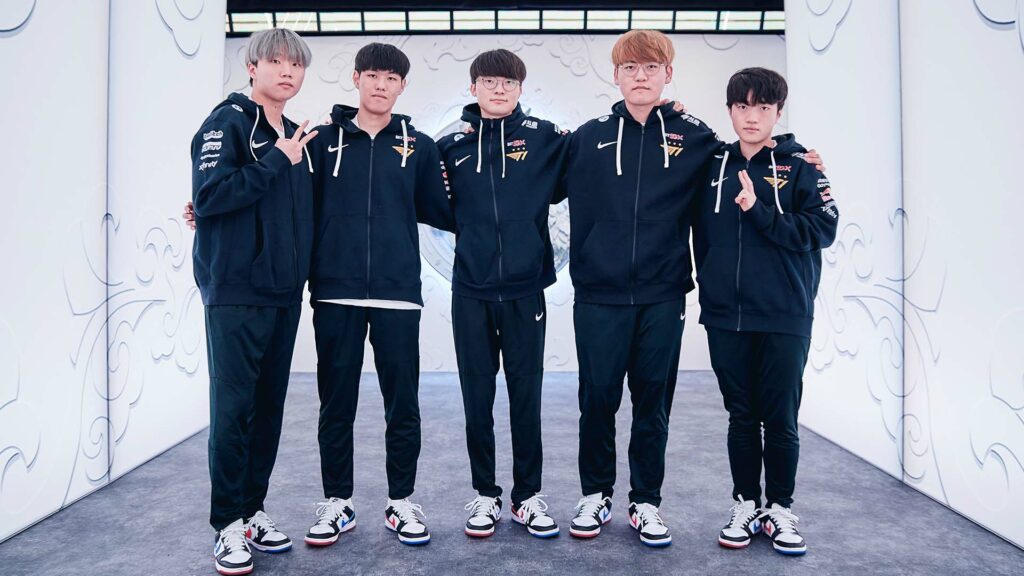 A former Starcraft II pro turned League of Legends coach, Stardust traveled the world and picked up English along the way. From Europe, to North America, to Latin America, and Brazil, he found his way back to South Korea at the start of the 2021 season after signing with T1.
Speaking to ONE Esports, Stardust shares how it was like suddenly taking up the head coach role, how he managed the team in the process, and how he's managing at Worlds 2021 against the backdrop of T1's legacy.
---
---
How interim head coach Stardust approached T1's sudden transition during the 2021 LCK Summer Split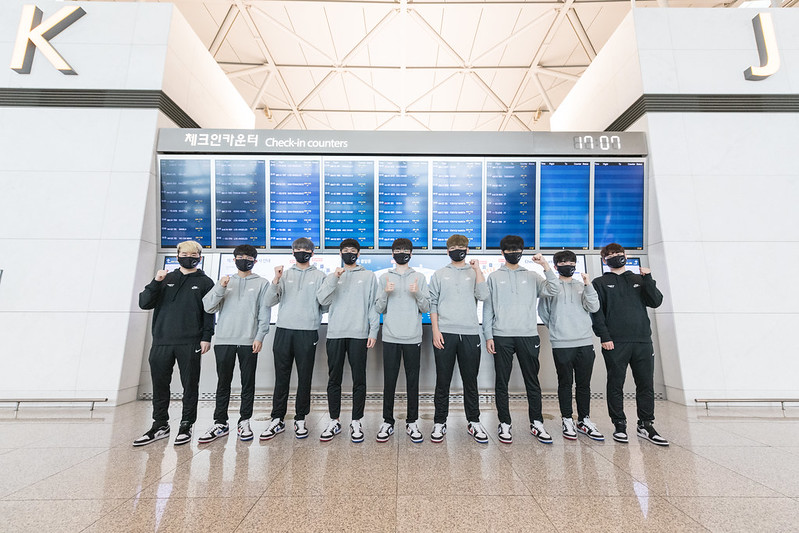 Naming himself after the movie because he thought that the English word itself and the leading heroine both "looked pretty", Stardust is someone who appreciates films.
Three months ago in July, he found himself in the thick of a real life one.
"It looked like we were in the middle of a movie because the decisions changed every hour," Stardust reflected. "It was pretty hard in that moment."
When it was finally decided that he would rise to become interim head coach, Stardust's first opponent in the new role was KT Rolster in Week 6 of the 2021 LCK Summer Split. Sweeping them 2-0, he and the team next surprised with a 2-1 victory over DWG KIA.
In those early moments, Stardust relied on his accumulated coaching experience, and recognized that the players too were "working very hard to get the best results possible". As such, he found it "natural" that they performed decently by the end of the season.
---
Stardust went the extra mile for T1's players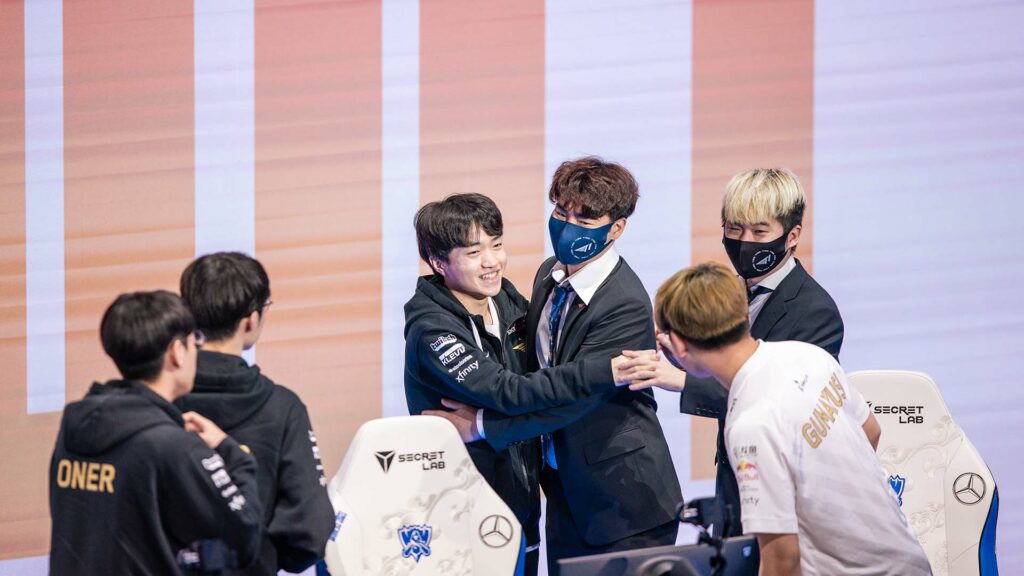 A T1 coach since the start of the 2021 season, Stardust was already familiar with the team.
Still, he decided to take the time to speak to each of them one-on-one when he became interim head coach because he "knew it would be a very confusing situation for the players".
"I told them, I know it's a big deal, but we'll be alright," said Stardust. "We're here to win it all. Everything we've been learning and practicing, it's going to be the same."
Avoiding any drastic changes, he tried his best to reassure them, not only as their new head coach, but also as a person.
"During the one-on-ones, I could tell that some of the players didn't really believe me in that moment," shared Stardust. "But I thought, what can they do? It's the only option."
---
Expectations of T1 at Worlds 2021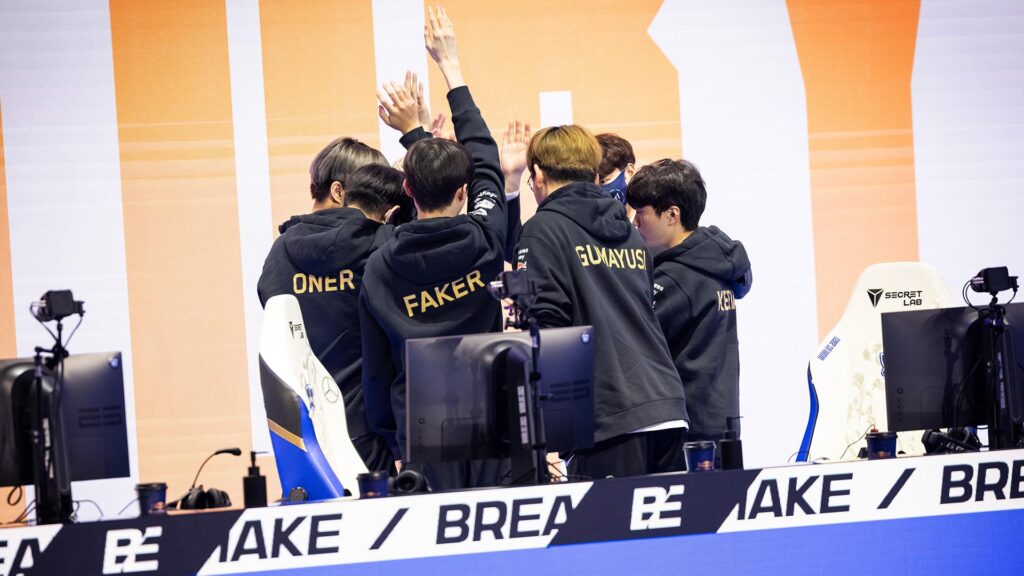 Together, T1 have been making the best of the situation — with the results to prove it.
Finishing in first place in Group B with a 5-1 record, they only dropped one game to Edward Gaming in the Group Stage. In the quarterfinals, they made quick work of Hanwha Life Esports to extend their Worlds 2021 run.
Formerly SK Telecom T1, the organization already has three World Championship titles (2013, 2015, 2016) under their belt, led by legendary mid laner Lee "Faker" Sang-hyeok and former head coach Kim "kkOma" Jeong-gyun, who is now with DWG KIA, T1's next opponent in the semifinals.
Looking at the legacy behind him, Stardust acknowledges that T1 has always been dominant at Worlds. Now that he's walking down this path, he just wants to try his best to keep the team going.
"If I say super conservatively, T1 is at least third place here at Worlds," said Stardust. "It's not about the pressure, it's about the responsibility I'm feeling majority of the time because T1 has a roster packed with talented players."
"If you cannot win the title with this squad, if you cannot make it to the finals with these players, it's going to be a failure as a coaching staff, so I feel responsibility for that," he added.
A 2021 LCK Summer finals rematch between T1 and DWG KIA will take place on October 30. Watch the Worlds 2021 semifinals matches live on Riot Games' official channels on Twitch and YouTube.
READ MORE: T1 superstars Faker and Kuku cheer each other on at Worlds 2021 and TI10