After two years of competing with Evil Geniuses, Jeong "Impact" Eon-young has officially parted ways with the League of Legends Championship Series (LCS) team.
The announcement was made about two weeks after the conclusion of the World Championship (Worlds 2022), where EG placed 11th-14th along with G2 Esports, 100 Thieves, and CTBC Flying Oyster.
"Thank you for the last two years — your hard work has been vital in lifting the LCS trophy and going to Worlds," the organization said in their roster update announcement.
---
---
Impact is now a free agent after departing Evil Geniuses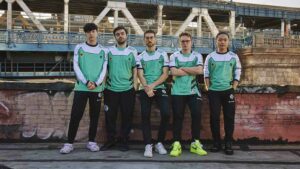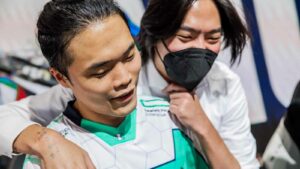 With the help of the Worlds 2013 champion, EG claimed the LCS Spring 2022 championship title against 100 Thieves 3-0 to represent North America at this year's Mid-Season Invitational (MSI 2022), where the team placed third to fourth alongside G2 Esports.
In an exclusive interview with ONE Esports, the Korean top laner reflected on his time playing in NA and what he thinks of the region overall.
"Being in NA taught me how to be a better person and I am not just talking about a better player, but a better person overall. I learned how to self-reflect. I began to ponder a lot when I arrived here because, as you know, I didn't speak English when I arrived, so I had a lot of time to think by myself," he said.
The former LCK superstar rose to fame in season 3 after winning the World Championship under the SK Telecom T1 banner. He transferred to the North American region in 2015 and received residency status in 2018. Since then, he has played with top LCS teams including Cloud9, Team Liquid, and, most recently, Evil Geniuses.
Impact has reached a verbal agreement with FlyQuest and is likely to replace Philip "Philip" Zeng, according to sources. The Korean player has not yet released an official statement on his next plans ahead of the competitive season.
Prior to Impact's departure, the organization also parted ways with its coaches Earl "Rigby" Han, Gabriel "Turtle" Peixoto, Connor "Artemis" Doyle, and Sebastien "ZzLegendary" Demontigny. Kelsey Moser will be replacing Peter Dun as the head of the coaching staff.
Evil Geniuses remaining LoL roster
Muhammed Hasan "Kaori" Şentürk
Learn more about Impact's unique self-reflection method, Inspired's tips on how you can become a better jungler, and MrBeast's upcoming LCS team.
---
Follow ONE Esports on Facebook and Twitter for more LoL news, guides, and highlights.
READ MORE: DWG KIA parts ways with Nuguri, kkOma, and head coach Daeny