This is ONE Esports' third article in an exclusive interview series with Inspired. Read about his advice to junglers and how they can improve, and his passion as an LPL fan.
On top of executing his role in the jungle, Kacper "Inspired" Słoma also performs a second function in-game as his team's shotcaller.
The 20-year-old pro was the shotcaller on Rogue when he was competing in the LEC, and continues to lead on Evil Geniuses in the LCS this year. In a press conference in Spring, he expressed that he's happy that there's more teamwork on EG compared to Rogue, especially during high pressure situations.
Together, they've won LCS Spring 2022, represented the region at MSI 2022, and just qualified for Worlds 2022 as they continue to fight through the lower bracket in the LCS Summer 2022 playoffs.
Because he's put himself in this position as a shotcaller, he's also naturally more observant of how pro players think, how they work with each other, what they do, and sometimes, what they don't do.
In this exclusive interview with ONE Esports, Inspired talks more about how he strives to be better in his chosen position, how he deals with differing opinions, and what he thinks of himself as a teammate.
---
---
EG Inspired reflects on his growth as a shotcaller, a role he's taken up the last three years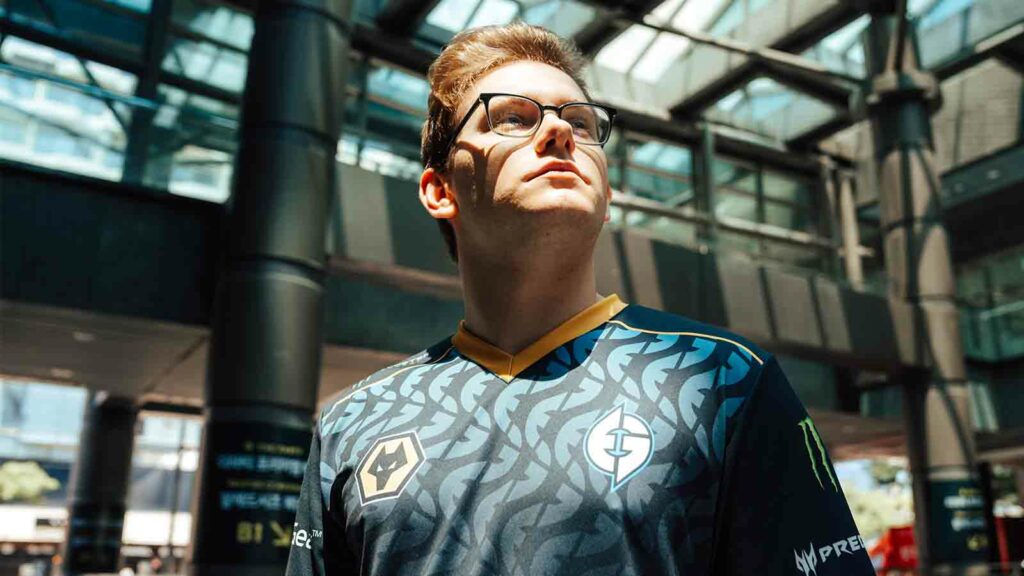 Based on experience, having "a good awareness" in the game and "how you want to win as a team" are two fundamental principles that a good shotcaller should have, according to Inspired.
Part of knowing how to win together involves being aware of the team's overall win conditions. "Sometimes, you need to know you're not the primary carry for the team. You need to sacrifice some things to get ahead on the other side of the map, or somewhere that will have more impact in later stages of the game," he said.
Inspired also believes that he has enough knowledge about bot lane situations to be confident enough to shotcall. He's been through the same circumstances in scrims and knows "what's the best thing to do at certain points."
On the flip side, shotcalling isn't a one-way street. There are times when he's asked teammates to play better around him because he knows he can make an impact in the later stages of the game. If players have differing opinions, they bring it to the table after the match or during practice.
"For example, if Joseph Joon 'jojopyun' Pyun and I have different ideas about something, Jeong 'Impact' Eon-young will give his opinion on that and we try to figure out what we should actually do in the official game or in similar situations," Inspired explained.
"There are a lot of players who have set playstyles and they don't really adapt depending on what's going on in the game," he added. "So I think that's the most important thing – to be flexible."
He too, has had to adapt, change, and grow since his debut in the LEC in 2020.
"At the beginning, when I was playing on Rogue, I think I was not that good of a teammate because I didn't care about other people's opinion as much," Inspired admitted. "Now, I think I've changed. I think I will be happy playing with myself."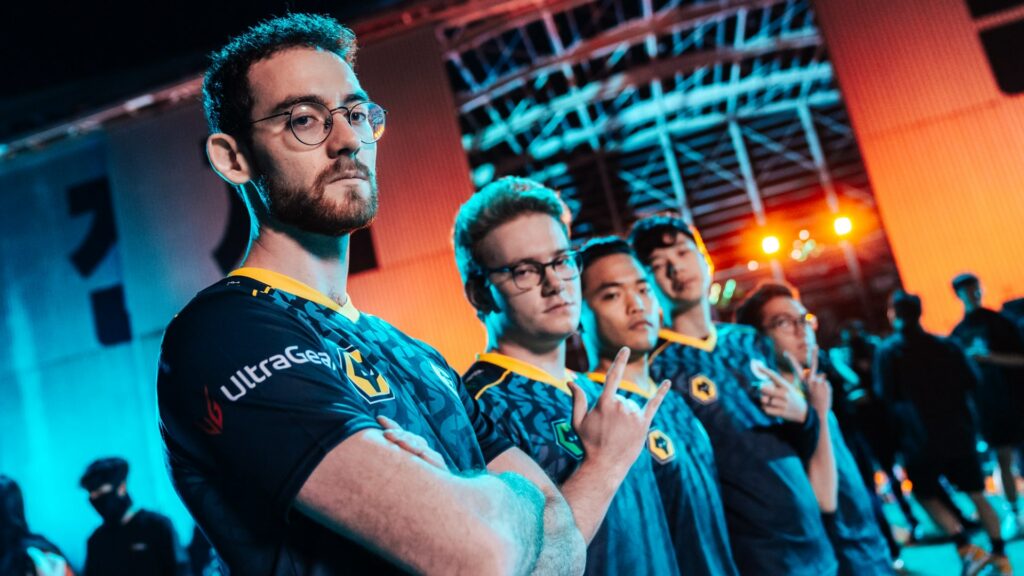 One aspect that he's proud of is communication, for he now has a "good way of talking to people". He changes the way he speaks to others and the way he behaves depending on the person, because "not everyone is the same".
"Only good things will happen if you listen to what people say to you, see if what they say makes sense, and think about it more," said Inspired. "I realize that only good things can happen from that."
Evil Geniuses will go up against 100 Thieves on September 11 at 6 a.m. GMT+8 | September 10, 10 p.m. GMT | September 10, 4 p.m. PT in the lower bracket final. Catch the match live on the official LCS Twitch channel.
Follow ONE Esports on Facebook and Twitter for more LoL news, guides, and highlights.
READ MORE: Exclusive: How Evil Geniuses went from 0-5 in Stage 1 to top VCT NA LCQ contender