Just when you think MrBeast has done it all, the YouTuber is about to pull off his biggest feat in the League of Legends esports scene.
Jimmy "MrBeast" Donaldson confirmed that he aims to acquire a team under the League of Legends Championship Series (LCS), a major league in the LoL esports franchise. The American YouTuber expressed his interest in building a powerful, Worlds-ready LCS team in his guest appearance at the analyst desk during Worlds 2022 final, held at Chase Center in San Francisco, California.
---
---
"Oh yeah, 100%," he answered Isaac Azael Cummings Bentley's question about the future acquisition. "The question is more of when, because, if we do it, you know, I want to have a team that makes it to a stage like this."
---
---
MrBeast confirms plans to buy an LCS team in the near future
"We got to get the right pieces in place before we pull that through," he said. "It might be another year or two."
The biggest YouTuber in the world is eager to "find a way to break the NA curse" with his upcoming team. In previous seasons, North American teams have not been able to compete at the Worlds playoffs stage, with most representatives eliminated as early as the play-ins.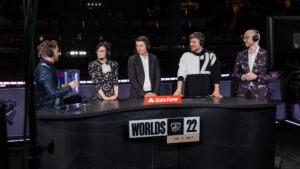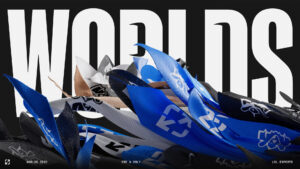 MrBeast loves playing League of Legends. In fact, it is the only game that he has consistently played for the last eight years.
"Everything else comes and goes, but for me, League is just priceless," he said.
The content creator loves the MOBA game so much, he played for a good cause and raised over US$200k for charity earlier this year, together with Tyler "Ninja" Blevins in a showmatch event.
Who will become a part of MrBeast's upcoming superteam? First one to guess correctly (might) get a million dollars!
---
Follow ONE Esports on Facebook and Twitter for more LoL news, guides, and highlights.
READ MORE: MrBeast and Ninja raise US$200K for charity with Doublelift, Voyboy and more