Day two of the League of Legends World Championship (Worlds 2022) Group Stage was an important one for Vietnam Championship Series (VCS) fans. This day marked the return of Vietnamese representatives GAM Esports to the Worlds stage after more than two years of absence.
The VCS community has high expectations, not to mention concerns, for the team and their jungler, GAM Levi.
Pitted against League of Legends Pro League (LPL) terror Top Esports, GAM Esports struggled to comeback. Star player Đỗ "Levi" Duy Khánh admitted that he experienced several difficulties prior to their first Group Stage match, like adapting to the North American time zone, but he still felt extremely excited to play at Hulu Theater in Madison Square Garden, New York City.
"It feels so special to be back at Worlds, especially playing with an audience. Everything is really great," he told ONE Esports. "The time we spent playing online made us quite depressed, so as soon as I saw the audience from the stage, I felt extremely excited, especially when GAM was warmly received by international fans."
---
---
---
Despite jet lag, the former 100 Thieves player reminisced about his experiences during his time in the United States in 2017.
"I took some time to try American food, it's been so long that I forgot [what it tastes like]," he said. "It still surprised me even though it wasn't the first time. The size of the food here is too big for a Vietnamese meal."
The last time GAM Esports participated on the Worlds stage was in 2019, held in Europe, where they placed last in Group B during the Group Stage with a 1-5 record. This year, GAM is in a tough spot after being placed in a group against Top Esports, Rogue, and DRX.
---
"Captain" GAM Levi wants to deal with the "titans" and focus on getting past the Worlds 2022 Group Stage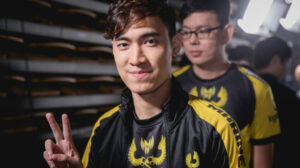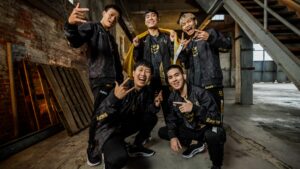 "GAM didn't do well today," he said after their match against TES. "Right from the ban/pick stage, the opponent has had certain advantages. Although we started off well with aggression, we understood that it would take a different strategy to win against TES' lineup.
"The first fight with four of us down was improvised and somewhat an unexpected call. [We were] simply warding, [then] we saw the enemy rushing in."
---
---
Despite their efforts, their game plan fell short against the powers of bot laner Yu "JackeyLove" Wen-Bo and mid laner Zhuo "knight" Ding.
"I can confirm that GAM has done its best to ensure the team's winning conditions," Levi said.
Playing at this year's Group Stage, GAM is more skillful compared to their first time on the international stage in 2017. Levi felt a bit nostalgic about his experience in China five years ago. He believes the biggest difference is that the GAM of 2017 hit "wild" more and that opponents knew nothing about them. Now, the story is different.
"Although we are still an underdog team, GAM's 2022 player roster has made opponents wary," he said. "This is like a recognition for the progress of the VCS region."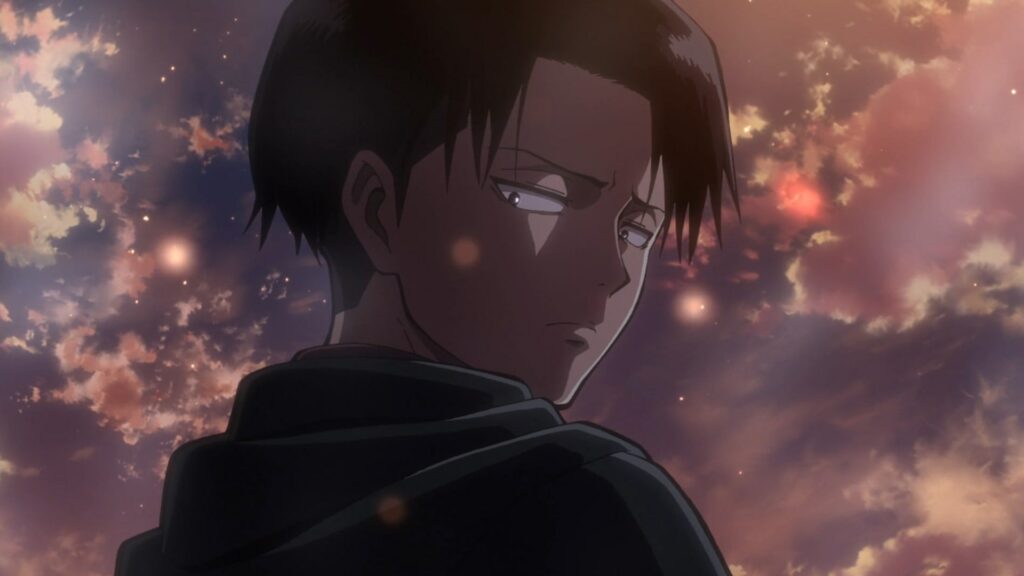 Previously, in an exclusive interview with ONE Esports, GAM Levi revealed that his in-game name was inspired by "humanity's strongest soldier" and the Survey Corps' Special Operations Squad Captain, Levi Ackerman from the Attack on Titan anime series. Just like the character's adventures in AoT, GAM Levi wants to experience a glorious arc at Worlds 2022.
"If possible, I would consider myself as Captain Levi, together with the members of the Survey Corps, tasked against fighting titans," he said. "Actually, the three teams in our group are all very strong. We're hoping that we can take down these titans and successfully make it through the Group Stage."
He also took the opportunity to thank his family, parents, and fans for overcoming viewing difficulties and staying up late to watch their games despite the time difference.
"We will put in even more effort to live up to everyone's expectations," he said.
Catch Levi and GAM Esports at the Worlds 2022 Group Stage, broadcasting live on Riot Games' official channels on Twitch and YouTube.
READ MORE: Faker reveals what his American IGN means, promises something should T1 make Worlds 2022 finals