Top Esports and JD Gaming will clash once again in the LPL Summer 2022 finals.
In a meta that revolves around the hypercarry, watching bot laners Yu "JackeyLove" Wen-Bo and Wang "Hope" Jie go up against each other will be something viewers can look forward to.
This is more than just a rematch from the regular season, but rather, from 2020 as well, when the two powerhouse teams met in Spring and Summer and fought for the championship.
JD Gaming won Spring 2020, while Top Esports claimed Summer 2020 before moving on to Worlds. Both teams have already qualified for Worlds 2022, so the winner of the finals will be first seed, and the loser, second seed.
During a pre-finals press conference, the players shared some thoughts on their journey to the finals, and how they've changed compared to previous years.
---
---
JackeyLove, Kanavi, 369 reflect on their performance so far this season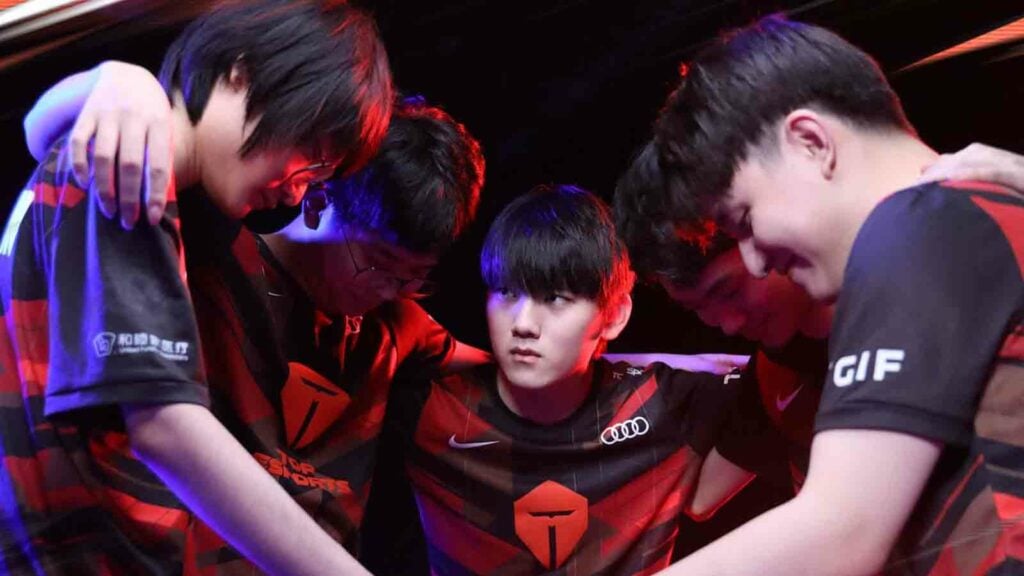 Since patch 12.10's Durability Update, which increased the defense and health of all champions across the board, and subsequent objective changes, the burden falls on AD carries to deal damage in the late game.
This has put bot laners in the spotlight this Summer season, as they rack up multiple pentakill highlight reels on Zeri.
When asked about how he would judge his own performance so far, TES JackyLove replied, "I would say eight or nine on a scale of one to 10. I could still make less mistakes and be stronger."
However, he stopped short of ranking himself number one. "First of all, I think all bot laners are good if they made it this far," he said. "I'll never call myself the best bot laner, but I also think no one can really beat me."
In contrast to JackeyLove's deep playoffs experience in the LPL and on the international stage, this will be Hope's first final appearance since his stints with Edward Gaming's academy team in 2018 and its main roster in 2020. His support Lou "Missing" Yun-Feng also hasn't made a final prior to this.
They are, however, supported by three players who are no strangers to these high pressure situations. When asked about how he has grown on JDG, Seo "Kanavi" Jin-hyeok answered, "I cared more about my own farming back in 2020, but I am more of a team player now and I want to offer more help to my teammates."
Bai "369" Jia-Hao also believes he has matured in 2022, describing his performance so far as "not bad."
JDG versus TES starts at 5 p.m. GMT+8 today, September 1, live on  Twitch and YouTube.
READ MORE: Did Poppy's ultimate accidentally help JD Gaming secure a reverse sweep?