League of Legends fans worldwide are waiting on DRX Deft's next big move.
LCK fourth seed DRX were crowned world champions after winning the Worlds 2022 final last weekend. The best-of-five series rekindled the longtime rivalry between DRX's Kim "Deft" Hyuk-kyu and three-time world champion Lee "Faker" Sang-hyeok of T1.
The victory is a monumental achievement for Deft, claiming his first world championship after almost 10 years of pro play and seven Worlds appearances. Deft considered the Worlds 2022 run his "last dance" with the team, but that might no longer be the case.
In the post-match press conference, Deft elaborated on his expectations for DRX at Worlds, his most memorable teammate, and the possibility of continuing his pro career.
DRX's journey as Worlds 2022 underdogs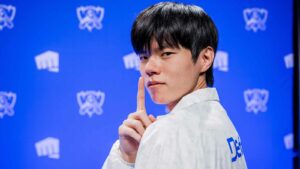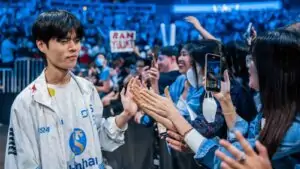 While DRX's run ended with them hoisting the new Summoner's Cup designed by luxury jeweler Tiffany and Co., Deft admitted that he had some doubts along the way.
When asked about their chances of winning early in the Play-In Stage, the AD carry did not confidently say that they could win it all. However, as the team continued to defeat other top squads like LPL's Edward Gaming and LCK's Gen.G, he knew that a miracle run was in the works.
"Seeing our improvement after each match made me feel really good. I think that having that steadfast mind is what's important," said Deft, according to Inven Global's translation.
Looking back at the past year, Deft remembered when he and his teammates were still working things out during the LCK Spring split. The team finished the regular season in fourth place with an 11-7 record, and faced an early exit in the Spring playoffs after losing to Kwangdong Freecs 3-2 in the first round.
Despite the rough start, Deft found it "very cool" that they closed out the year by becoming the best in the world.
Who is Deft's most memorable teammate?
Having almost a decade of pro play under his belt, Deft has competed in a handful of teams aside from DRX. Just last year, the AD carry graced the Worlds stage with LCK's Hanwha Life Esports alongside former DRX teammate Jeong "Chovy" Ji-hoon.
When asked about his most memorable teammate, he replied, "It has to be Clearlove. He's someone who also yearned to win a Worlds title, but retired before getting a chance to do so."
Deft and Ming "Clearlove" Kai were teammates on Edward Gaming from 2014-2016 and shared two Worlds appearances together.
---
---
What's next for DRX Deft?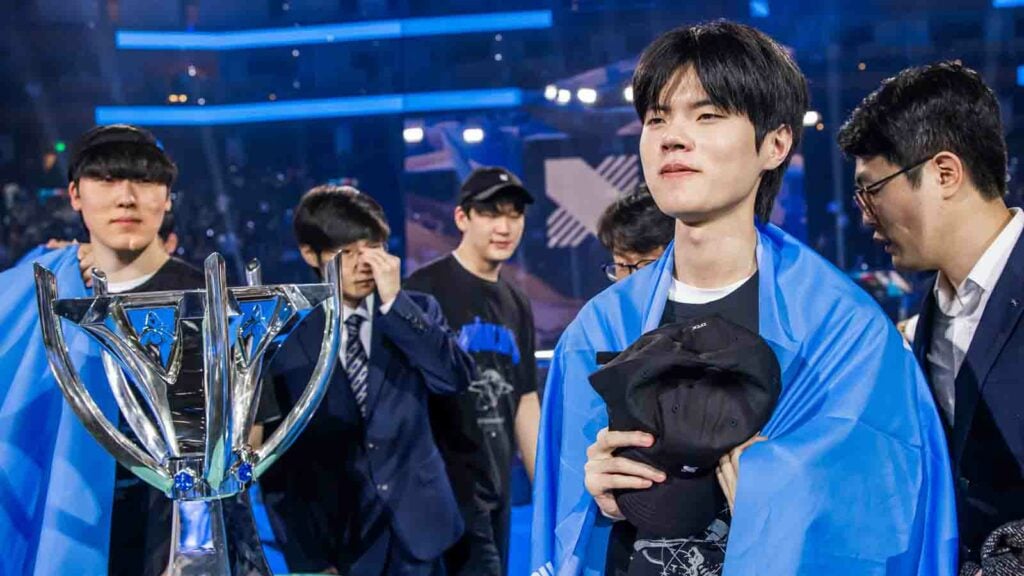 Deft also touched on the possibility of him continuing his pro career in 2023. The DRX player is still figuring out his compulsory military service in South Korea so he can't confirm anything as of now.
"How I feel right now is that if I can play next year, then I'm going to play," said DRX Deft.
You can check out Inven Global's full translation of DRX's post-match press conference.
Follow ONE Esports on Facebook and Twitter for more LoL news, guides, and highlights.
READ MORE: DRX reveal champions they're eyeing for Worlds 2022 skins