Updated on November 4, 8:23 a.m. (GMT+8): Updated roster, added clarity.
Before the start of LCS Spring 2022, TSM announced that former Singaporean pro player and PCS coach Wong "Chawy" Xing Lei, together with two LDL rookies from China, mid laner Zhu "Keaiduo" Xiong and support Wei "Shenyi" Zi-Jie, would be joining the roster.
From the get-go, fans were skeptical. In 2021, TSM's League of Legends team was headed by renowned mid laner turned coach, Søren "Bjergsen" Bjerg, with Tristan "PowerOfEvil" Schrage in mid, and Hu "SwordArt" Shuo-Chieh as support. The bolstered roster finished third in the LCS 2021 Mid-Season Showdown, and fourth in the LCS Summer 2021 playoffs after a narrow 3-2 loss to Cloud9, missing out on Worlds.
But in just a matter of months, TSM was no longer a top five team. They were consistently last in LCS Spring 2022, and placed 9th in the final week. They were plagued with internal issues surrounding their new players and coach Peter Zhang, and Zhang was eventually fired in March for unethical practices.
Despite replacing Keaiduo with veteran mid laner Huang "Maple" Yi-Tang, TSM's LCS Summer 2022 didn't get much easier. Shenyi split time between the academy and main roster, and together with Keaiduo, they eventually departed the organization. Top laner Heo "Huni" Seung-hoon had also retired due to injury.
As a result, new blood from the academy lineup — support Choi "Mia" Sang-in and Jonathan "Chime" Pomponio, top laner Cheng "Alex" "S0ul" Luo, bot laner Tony "Instinct" Ng, and Colin "Solo" Earnest — were added in the middle of the split. Finishing in 7th place, they managed to qualify for playoffs. They defied expectations by eliminating FlyQuest in the first round of the lower bracket, and gave Evil Geniuses a run for their money in the second round where they narrowly lost 3-2.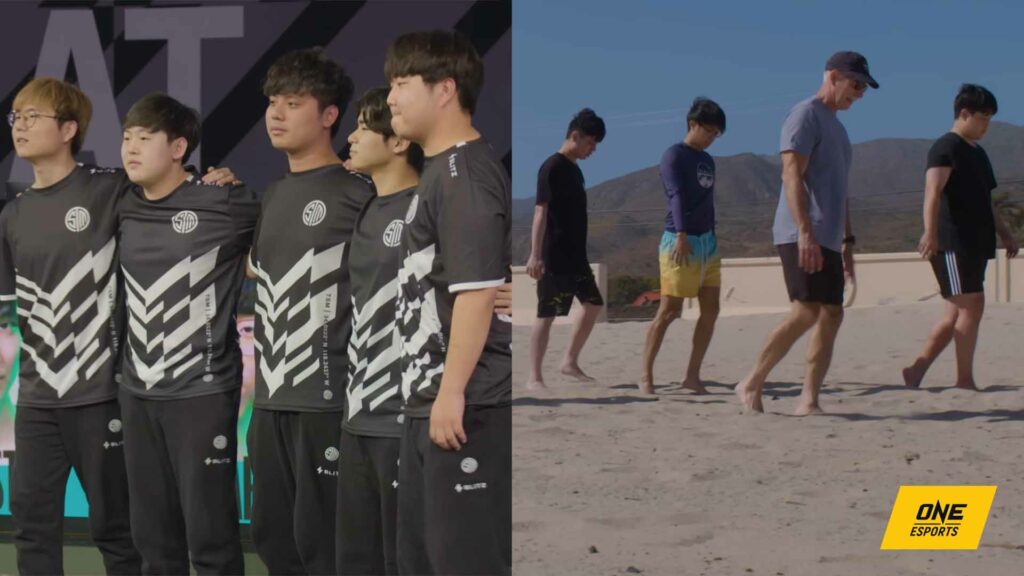 While he did have a say in building the roster, many unforeseen circumstances occurred in 2022 which were outside of Chawy's control. In this exclusive interview with ONE Esports, the head coach sheds light on what exactly happened behind the scenes, the unique challenges he faced, and his thoughts on the year.
---
---
Conversations beyond the Rift: head coach Chawy reflects on all that happened with TSM in 2022
Coaching in the shadow of Bjergsen
When Chawy first joined TSM, some of the pro players he was leading didn't even know who he was.
A former Dota pro who finished third at the first The International in 2011, he chose to cement his esports career in League of Legends, starting with the Garena Premiere League and later on, in the LMS with Tapei Assassins, ⁠ahq eSports Club, and Hong Kong Attitude. At his peak, he went up against Lee "Faker" Sang-hyeok at Worlds 2017 before retiring to become a full-time coach.
"People expect a lot because in the past it was Bjergsen, so I had big shoes to fill and it was not easy," Chawy told ONE Esports. "At the start, it was so hard because the players were like, 'Who… who are you?'"
Without trust, he could not get the results nor the type of practice he wanted out of the players. It was only during the second half of Summer, after many sessions of speaking to individuals one-on-one, did they start to understand him more: who he was, and what he could help them with. "You have to gain the trust, but it was really, really rough. Especially during Spring, when so much happened. We got sabotaged," he said.
During that time, players also experienced ongoing personal issues, which included a lack of motivation, and TSM needed to find solutions. "We tried to look for new players. Even though they might not have been the best option, we managed to change the team atmosphere where everyone is on the same page, everyone is hardworking — not players that just come for scrims and then go back home," shared Chawy.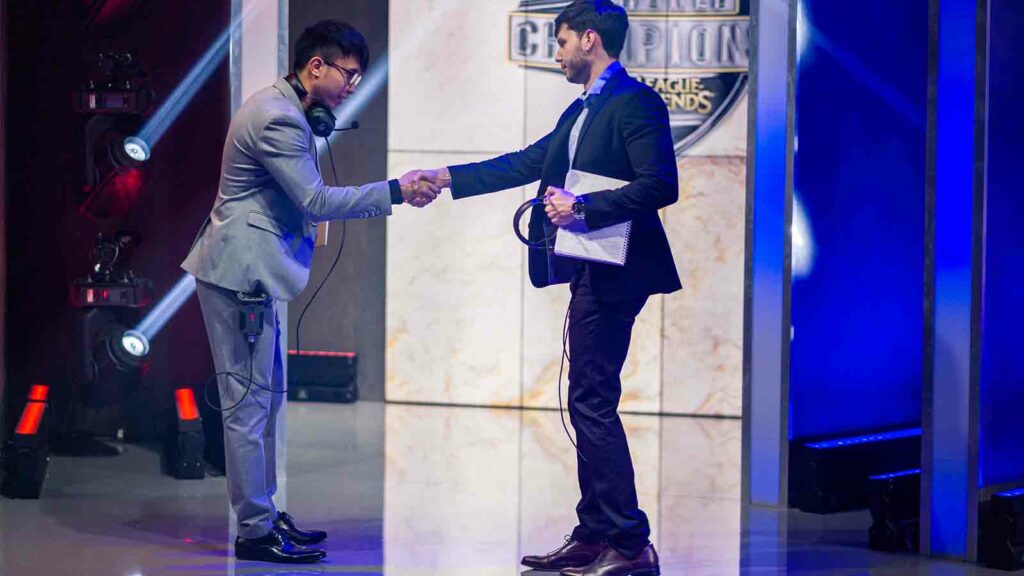 ---
Clash of cultures between east and west
Initially, the two rookies from China had a "very different mindset" on how to play League of Legends, said Chawy, which affected the team's performance greatly in Spring. What's more, some players were vocal, some were "too stubborn to try out other playstyles," while others expected favoritism and wanted him to take their side.
These internal rifts divided the team. No one trusted him. Eventually, almost every single player in Spring was swapped out in Summer.
Managing conflicting voices that wanted to be heard was a new challenge for Chawy, who spent the majority of his career in the LMS where players tend to follow the coach. In contrast, NA players will give opinions on what they think the team should practice and improve on. Ultimately, he believes this is a good thing that players in LPL, LCK, and PCS can learn from.
"That's something I brought out in one of my players. He learned how to express himself so that teammates can understand him and learn how to play around him," said Chawy.
However, the difference in work ethic was still evident. He comes from a culture where players practice at least 14 hours a day, but in NA, he realized that pro players care more about scrims and less about solo queue and individual practice.
"Maple's only complaint in the LCS was that it was so slack," shared Chawy. "I could not be too strict with the players. It's not like in the East: if you tell them to play 16 hours, they will play 16 hours without complaint."
"Here in the LCS, you tell them to play five solo queue games, they'll fight you — 'Why do I have to play so many games? Can't I just scrim and then play other games or watch VODs?'. They'll contest the rules you set."
He also discovered that LCS pros placed a lot more importance on their relationship with their coach and teammates. It was only by doing activities and having meals together did they start trusting one another.
While he did learn to prioritize his relationships with them, he still prefers to focus his time on delivering results and helping them improve rather than "being friends with the players." After all, TSM only had two coaches in 2022: himself and scouter Jack "Kayys" Kayser.
"I understand a lot of teams have coaching staff. Their job is to get close to the players, make them feel comfortable, but we did not have that," he said. "Sometimes the players may feel that the coaching staff is not there for them, because we're too busy."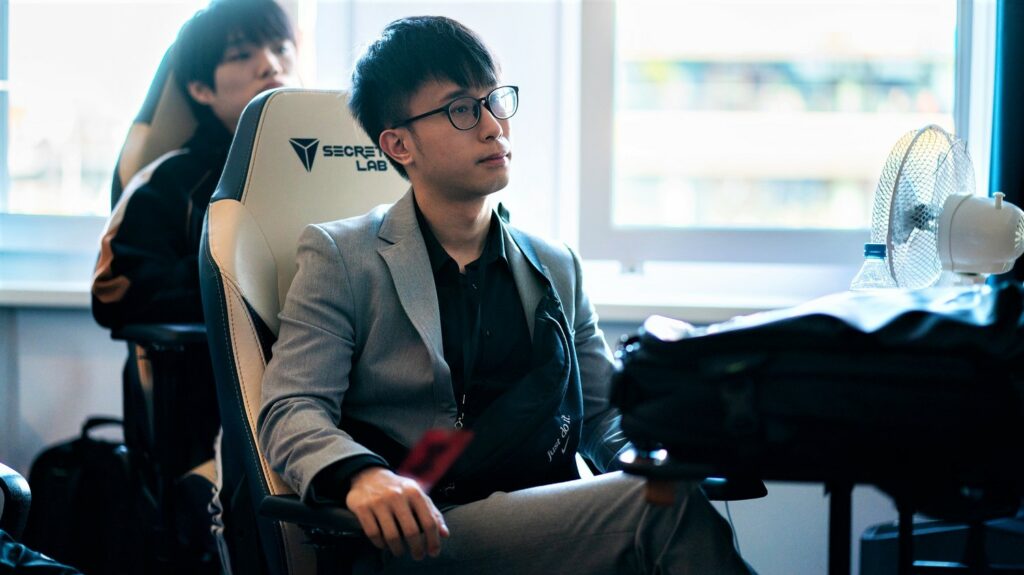 ---
The duty of a head coach and the mental strain that comes with it
Besides taking over Bjergsen as an import head coach, Chawy was also aware of the pressure that came with joining one of the biggest esports organizations in the world.
"The thing about TSM is that it receives a lot of hate for no reason," he said. "Usually the first thing people will do is blame the head coach. To the fans and players, I was no one, so it was easy to throw all the blame on me. It was pretty tough times."
Getting flamed as head coach is something he accepts as part of his job. After all, he's been coaching for the last five years in three different regions: Hong Kong Attitude in the LMS, where they qualified for Worlds, Falkol for one split in the BRCC, and now the LCS.
But it was not until he joined the TSM fan Discord, which comprised thousands of members, did he feel, for the first time in his career, that it was something he simply could not deal with.
"The things they say are so scary. It was really toxic. I tried not to look, but over time, it was too much. They'll tag me and say, 'hey can you just go back to your country,' or 'who the f*** is this guy can we just fire him,'" Chawy recalled. "You do good or bad, you want to see how people are thinking of you. Sometimes you can get good feedback, but that's one percent of the time. Many were just trash-talking."
When asked how he coped on that front, he said honestly, "You don't really cope with that. You don't get used to it."
Sometime during Summer, he finally made the decision to leave the server altogether and focus on bettering himself. The opinions he chose to care about were those of his team, upper management, and staff.
At the end of Summer, TSM's 7th place finish had put them in the playoffs lower bracket. Their first opponent was FlyQuest, who had dropped down after losing to Team Liquid 3-1.
Even though expectations were low, Chawy and the team felt very confident in a best-of-five for two reasons: he believed in his ability to "manipulate" the picks and bans, and was experienced when it came to using substitute players — which initially raised eyebrows because no other teams in the LCS practice this.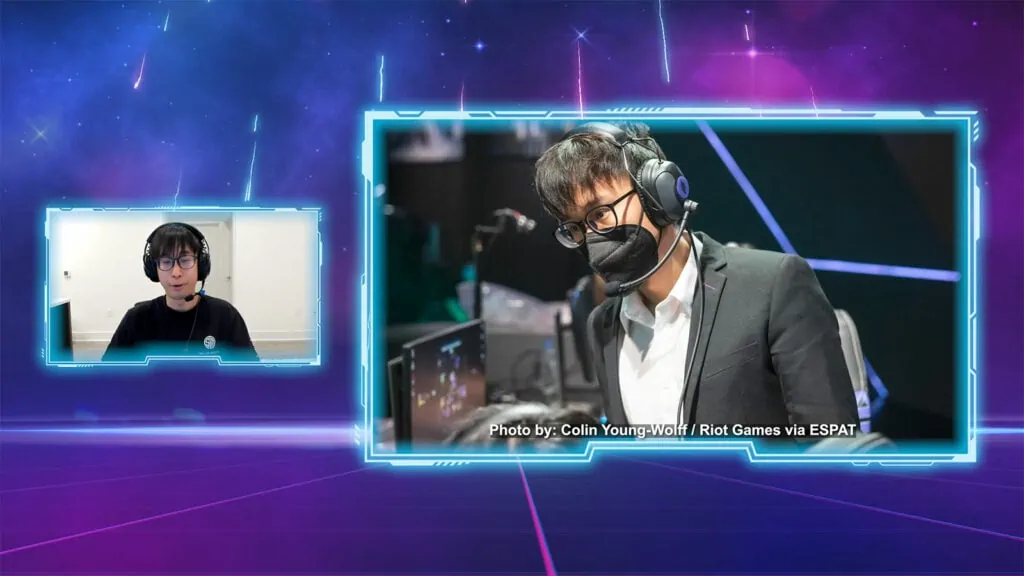 "Edward 'Tactical' Ra has super high highs, one of the highest in NA, but his lows are pretty low too. With him, we can win the best teams but we can also lose against the weakest teams," Chawy explained. This is why his plan all along was to field Tony "Instinct" Ng for half the season, a "more stable" AD carry who "wasn't doing very well in academy" but was what the team needed to qualify for playoffs.
By swapping these two players, they could deploy different strategies, and account for champion pools and playstyles. All this while, Chawy was aware of the negative feedback, with many questioning his roster choices. However, he believes he did his best given the situation he landed in, and it worked out in the end.
In round two, the team actually prepared for Cloud9. Unexpectedly, it was Evil Geniuses who fell to the lower bracket. With only three days to adapt, Chawy slept just two hours each day and spent the rest of his time preparing. He felt confident due to EG's champion pool struggles that surfaced after the meta changed.
The match experienced serious technical difficulties, which resulted in extra long pauses that turned the best-of-five into an eight-hour marathon. After pushing EG to their limit, TSM unfortunately lost game five.
Again, Chawy's drafts were criticized. "I don't think it's good that we force a player to play certain champions if they're not confident with them. Sometimes teams have a weirder looking draft because the players don't feel confident. If you force them, I don't think you'll get good results," he said.
He acknowledges that the reverse would still result in the same outcome: if he does force a player on a champion and they lose, other players on the team would blame him for not forcing that one player to play the champion that better fits the draft.
"As head coach it's part of my job to take everything the fans, viewers, upper management, and players throw at me. Everything goes back to you," concluded Chawy.
---
Follow ONE Esports on Facebook and Twitter for more LoL news, guides, and highlights.
READ MORE: Exclusive: DWG KIA Nuguri shares his cerebral approach to League of Legends