During the 2022 offseason, TSM added two Chinese players from China's second division, the LoL Development League (LDL).
Their new mid laner Zhu "Keaiduo" Xiong and support Wei "Shenyi" Zi-Jie just moved to NA, and are still adapting to life in Los Angeles.
After their loss to Golden Guardians in Week 2 of the LCS Spring 2022 season, Keaiduo spoke to the media about living in California, the differences between the LCS and LPL, Champions Queue, and his streaming persona.
TSM Keaiduo is enjoying LA's warm weather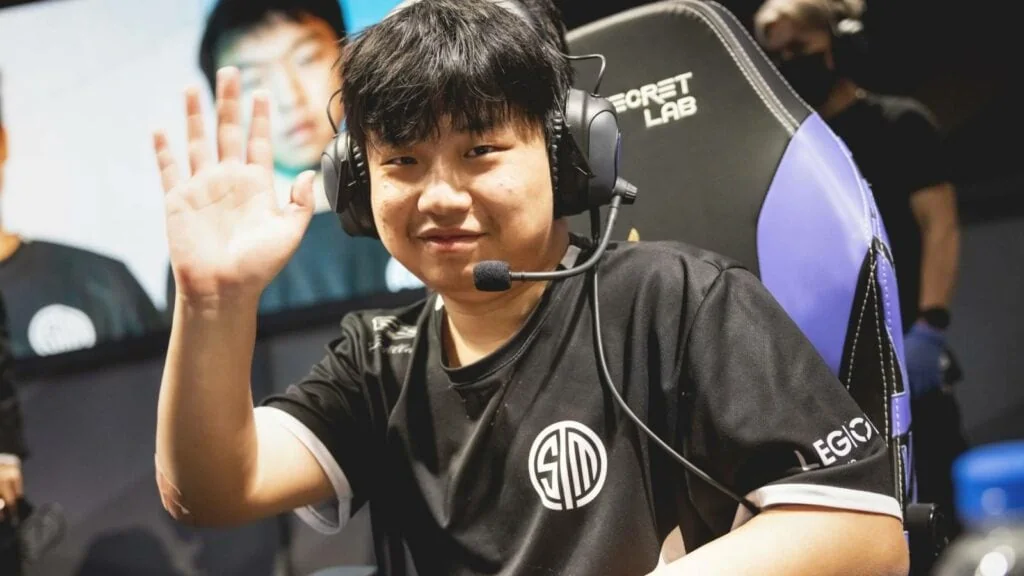 Acclimatizing to a new country comes with numerous challenges: a new climate, food, as well as language. Luckily, Keaiduo likes the warm weather in LA as he's not a fan of the cold. "As for food, people here don't eat spicy food much, but I enjoy spicy food a lot," he shared.
As for regional differences in playstyle, he thinks the LPL is "entertaining and bloody" for viewers, while LCS is "conservative". But as a pro player, he doesn't think there's a huge difference between the two regions.
---
---
Surprisingly, Keaiduo has not played Champions Queue yet, the North American equivalent of the Chinese super server, as his goal is to reach #1 on the NA solo queue ladder first.
However, he's keen to head over to Champions Queue to improve his communication skills, since players are able to use Discord for voice communication.
Although fans have noticed that the 20-year-old is very talkative on stream, he says that communicating with viewers on stream and in-game with his teammates are two different things.
"I have a harder time listening than talking, and I have a desire to make my stream entertaining for fans," he said. "But my teammates talk a lot in-game, and I need to spend more time listening to their calls, so it's quite different."
TSM played an entertaining game against Golden Guardians that featured Lulu smite top, Zed jungle, lots of back and forth fights, and even a base race.
The blue side was definitely unlucky to have lost. You can watch the full VOD against Golden Guardians here.
The North American organization's next LCS game will be against Immortals on February 20, 6.30 a.m. GMT+8 | February 19, 2.30 p.m. PT | February 19, 10.30 p.m. GMT. Watch them live on Twitch and YouTube.
READ MORE: This US$50M TSM esports performance center is the most expensive in the world