Updated on November 30, 1:26 p.m. (GMT+8): Nuguri announced his retirement.
Unlike his teammates and competitors, DWG KIA top laner Jang "Nuguri" Ha-gwon wasn't active during LCK Spring 2022.
During his sabbatical, he was recognized and greeted by "many different people in many different places," Nuguri told ONE Esports. "[It] was a pretty eye-opening experience for me. It made me realize that I'm on the well-known side, for someone from the League of Legends scene."
His entire competitive year has been condensed into a single split, regional qualifiers, and now Worlds over a short span of five months. Adapting to full-time pro player life, he not only came back to 12.10's game-changing Durability Update that dropped just before the Summer Split, but also, for the first time on DK, sat on the bench to make way for 18-year-old substitute Noh "Burdol" Tae-yoo during the playoffs and regional qualifiers.
In this exclusive interview with ONE Esports, Nuguri details how he processes patch changes and how his cerebral approach extends to games beyond League of Legends.
---
---
DWG KIA Nuguri is methodical when it comes to reviewing new patches, and possibly everything else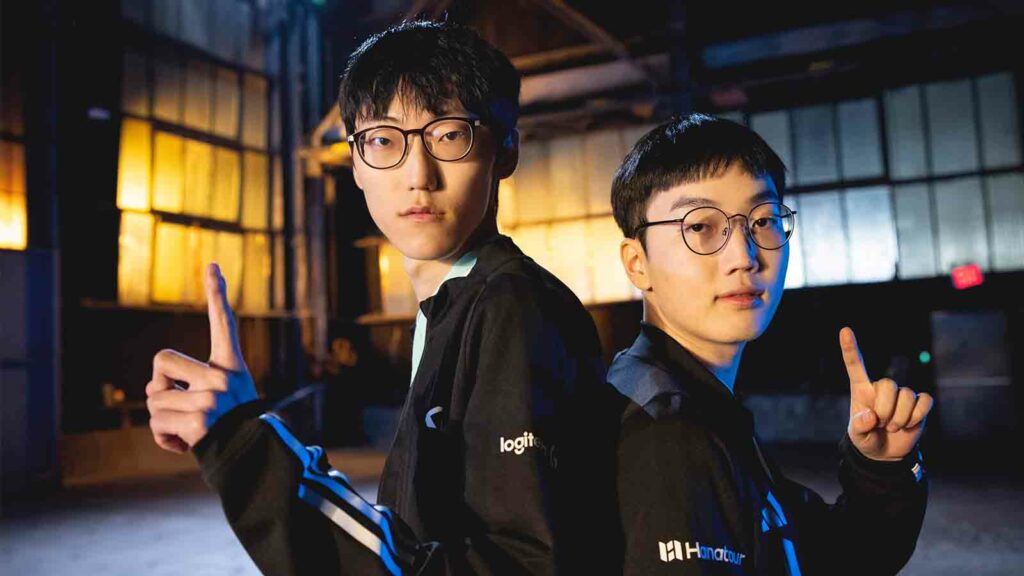 The 2022 LCK Summer Split kicked off on June 16. DK had a roaring start with Nuguri back as their starter, sweeping their first two series against Fredit BRION and ⁠Liiv SANDBOX. In the second week, however, they lost to both Gen.G and T1, the top two powerhouse teams in the LCK this year, which foreshadowed their struggles for the rest of the season.
When Worlds 2022 qualification was on the line, head coach Yang "Daeny" Dae-in made the decision to promote Burdol from academy. Switch between the two top laners for "strategic reasons" was so that Burdol could pull out surprising pocket picks on red side and try to figure out the meta.
Despite sitting on the bench as a result of meta shifts, Nuguri views these big patch changes as "positive". "I think such attempts to shake things up are meaningful," he told ONE Esports.
The first thing he does when a new patch comes out is read through it "from a top laner's perspective" before evaluating if there are any big changes that affect him.
"If there are big changes, I try to work out in my head how they will affect the game, then check a variety of different websites to look at some samples and first impressions," he said. "Then I head into the game to verify things firsthand."
He takes learning seriously, and even holds a critical view of the various ways of learning.
"I think different methods of learning have different strengths, so I don't think there's one most efficient way to train," said Nuguri. "Generally, I tend to focus on areas of my game that currently feel lacking."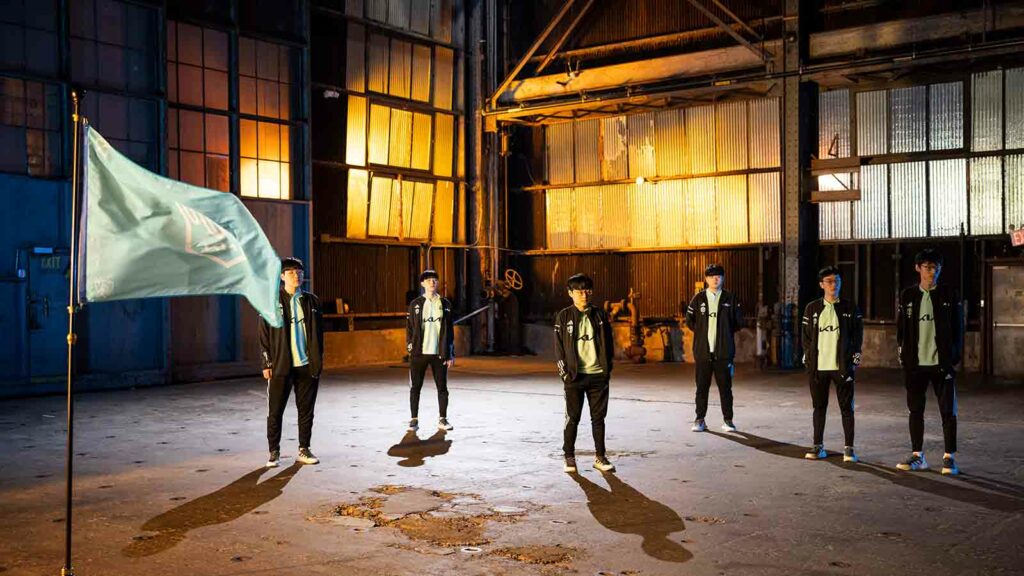 He wakes up at 1 p.m., and his days are usually blocked off by two blocks of scrims that run from 1 p.m. to 4 p.m., and from 7 p.m. to 10 pm. In between, he'll have dinner. Once scrims are over, he'll play solo queue.
Even during the offseason or during breaks, Nuguri has his own set of criteria when it comes to the games he chooses to invest time in. Besides being "well-made" and "fun", he also takes into consideration how often the developers patch the game, and how well they communicate with the player base.
"I love games in general, so I find most famous games appealing. [If I had enough spare time] I guess I'd enjoy playing PlayerUnknown's Battlegrounds until I got really good at it, or enjoy an RPG at a very leisurely pace," he said.
He names StarCraft: Brood War and PUBG as the two best games outside of League of Legends that he's ever played, and Intersetllar as his favorite movie of all time.
"I almost never watch movies, but it's the most memorable one I've watched. I wasn't that old when I watched it, but it made me quite curious about the science involved," Nuguri shared. "So I think it was a well-made film."
On November 28, 2022, after parting ways with DWG KIA who finished 5th-8th at Worlds 2022, Nuguri announced his retirement from the competitive scene at the age of 23 after a six-year career.
---
Follow ONE Esports on Facebook and Twitter for more LoL news, guides, and highlights.
READ MORE: Exclusive: Nuguri is the most critical, self-aware pro player you'll ever meet