How far are you willing to go for hundreds of Primogems and thousands of Mora in Genshin Impact? Are you willing to risk a headache just for your favorite characters and weapons?
These are just some of the questions that popped into my head while I was looking up the temple dome in "Temple of the Star Latitudes," Mona's domain in version 2.8's event, Summertime Odyssey.
With each Star Guide that I hit, I began to feel queasy trying to figure out the puzzle's solution by repeatedly looking up and down the temple ceiling and floor.
30 minutes later, after my awful attempts to clear the quest, I had solved zero puzzles, earned zero Primogems, and experienced a massive headache just by participating in the event.
---
Midsummer Island Adventure was simpler, but it is still the best Genshin Impact event to date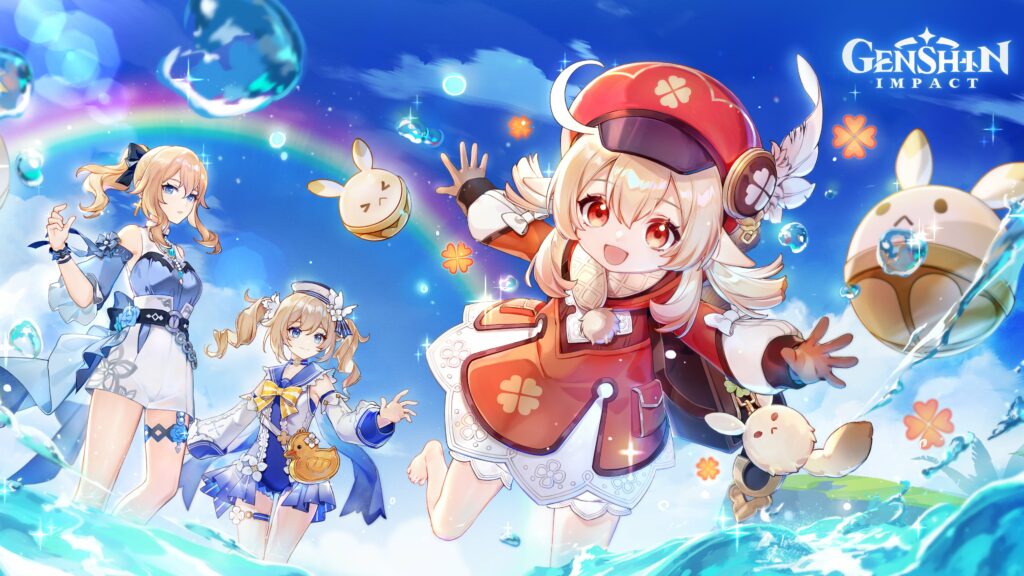 I strongly believe version 1.0's Midsummer Island Adventure was the best out of all Genshin Impact events. It had the right balance of puzzle-solving and exploration, reminding high-level players of the joy of exploring an undiscovered area.
Simple is best, as seen during the first Genshin Impact summer event. We were presented with only one big story back then, starring everyone's favorite cutie Klee, along with her mother figure Jean and sister Barbara, as well as other Mondstadt characters.
With the adorable Klee leading the pack, the event story was compelling and heartwarming. It didn't feel forced or random despite the gathering of 4-star and 5-star characters. The event featured enjoyable dialogues that made each character's personalities shine through.
The cherry on top was Midsummer Island Adventure's Act IV "The Final Riddle: A Secret Uncovered", which brought together all of our beloved Mondstadt characters in one epic scene.
Puzzles and challenges were also simpler back then, that introduced fresh game mechanics like the Waverider and the Wind-Blessed Harpastum. I really love how HoYoverse made these quick and colorful puzzles, which allowed us, travelers, to focus on exploring Golden Apple Archieplago's secrets, stories, and hidden treasures.
You can just imagine my delight when HoYoverse announced that they are bringing back the Golden Apple Archipelago map through version 2.8's Summertime Odyssey event. However, as Harry Styles' song goes — "You know it's not the same as it was."
---
I didn't feel comfortable playing through Genshin Impact's Summertime Odyssey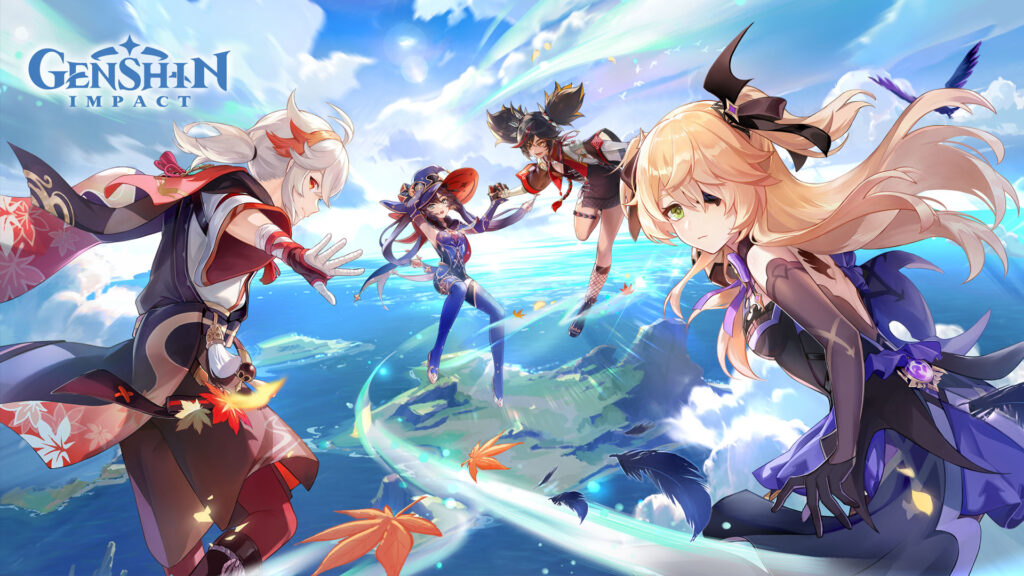 Instead of a compelling story centered on Mondstadt characters, the event focused on the individual stories of Kaedehara Kazuha, Xinyan, Fischl, and Mona, with a special appearance of the Anemo archon Venti.
While I have no qualms about the summer event's new format, I do have a few things to say about some of the domain mechanics.
---
---
Playing Kazuha, Fischl, and Mona's domains gave me motion sickness.
Particularly, Kazuha's rotating domain mechanic in "As the Courtyard in Spring Once Appeared" made me dizzy. I had to spin several rooms, especially in the second and third parts, to solve the puzzle to complete his event story quest and move on to the next.
Genshin content creator Atsu "AsianGuyStream" shared the same sentiments with me, which he took to social media.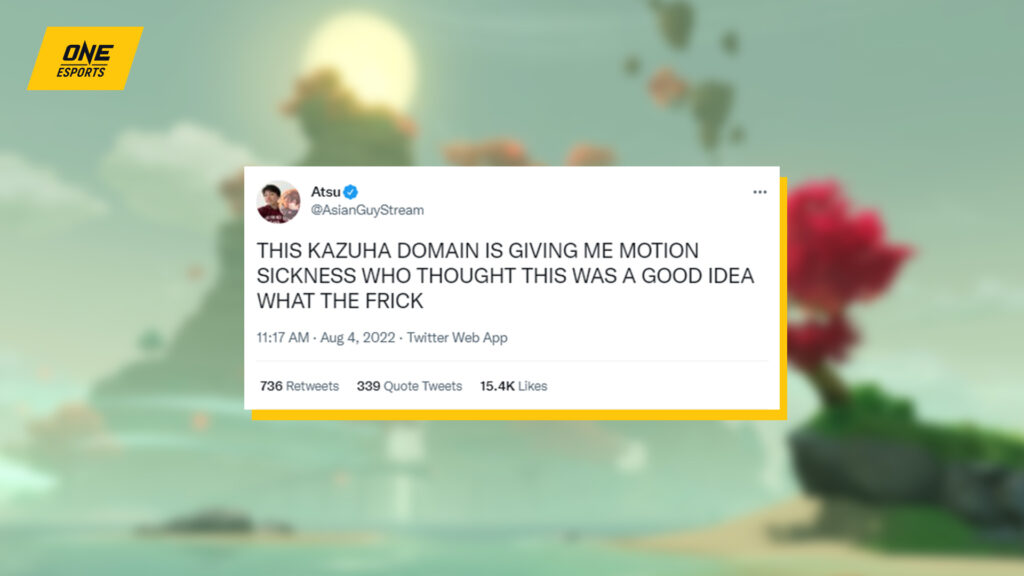 Fischl's domain mechanic was a bit trippy, in the sense that it plays on perspectives, angles, and proximity. What's worse is the mechanic's detection hitbox, which is so sensitive that it requires high accuracy and precision.
Mona's domain had the coolest design out of all four, yet it was also the hardest one to solve. To complete each part, I had to continuously look up and down the temple and follow a star-shaped Seelie through an ever-changing labyrinth.
I was supposed to feel fulfilled after completing The Ancient Azure Stars quest, but instead, I just got a very intense headache. I did, however, enjoy seeing the fantastical view at the end of each section, which was even reminiscent of Van Gogh's The Starry Night painting.
Despite the hardships that I experienced during this event, I had to give it to HoYoverse for designing such spectacular, visually-pleasing domains and islands that reflected each character's lore and personality.
Not to mention, each of the character's quests ends with a short, well-written, and inspirational cinematic that lets players in on the thoughts of Kazuha, Xinyan, Fischl, and Mona.
As a Fischl main, I enjoyed discovering her life as a young Amy and the message her mirage sends to all players: love yourself.
---
Tips on how to avoid experiencing motion sickness while playing Genshin Impact events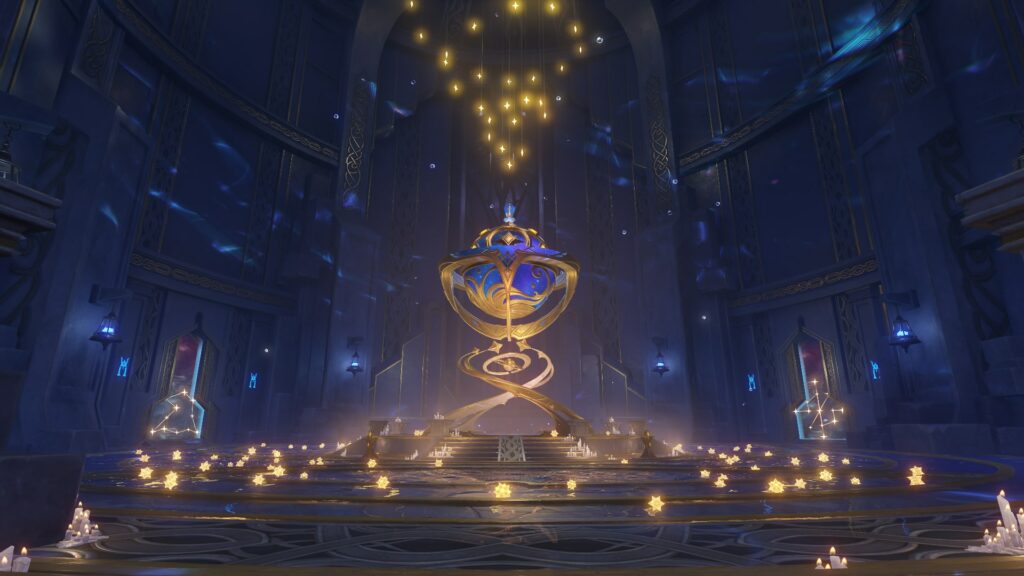 To avoid having an unpleasant experience like me, Atsu, and many others, here are some tips you can follow while playing Genshin Impact events:
Avoid cramming – Accomplishing a full event can take hours, and doing everything in one sitting can cause a strain on your eyes which can lead to headaches. Try to accomplish at least one part of the event quest each day to avoid tasks from piling up.
Lower your camera sensitivity – Go to settings, then controls, and set your camera sensitivity anywhere from 1 to 3. This will slow down your camera movement, reducing sudden mouse actions.
---
Follow ONE Esports on Facebook for more Genshin news, guides, and highlights.
READ MORE: Genshin Impact wish guide: 7 commandments you need to follow