Updated on July 18, 12:58 p.m. (GMT+8): Added all Phantasmal Conch locations.
Genshin Impact's Prinzessin der Verurteilung, Sovereign of Immernachtreich, omniscient and eminent judge of all the world's iniquity, is finally getting a new look.
The Fischl skin "Ein Immernachstraum" shows the 4-star Electro character in vivid shades of indigo, deep purple, and pure white. Fischl now wears a pair of thigh-high white lace stockings, a fancier tailcoat, and a cute, frilly dress. Instead of her usual twin tails and ribbons, she lets her hair down and dons a gorgeous spiked headpiece.
While its name can be quite a mouthful, obtaining this skin is very easy.
How to get your free Fischl skin 'Ein Immernachtstraum'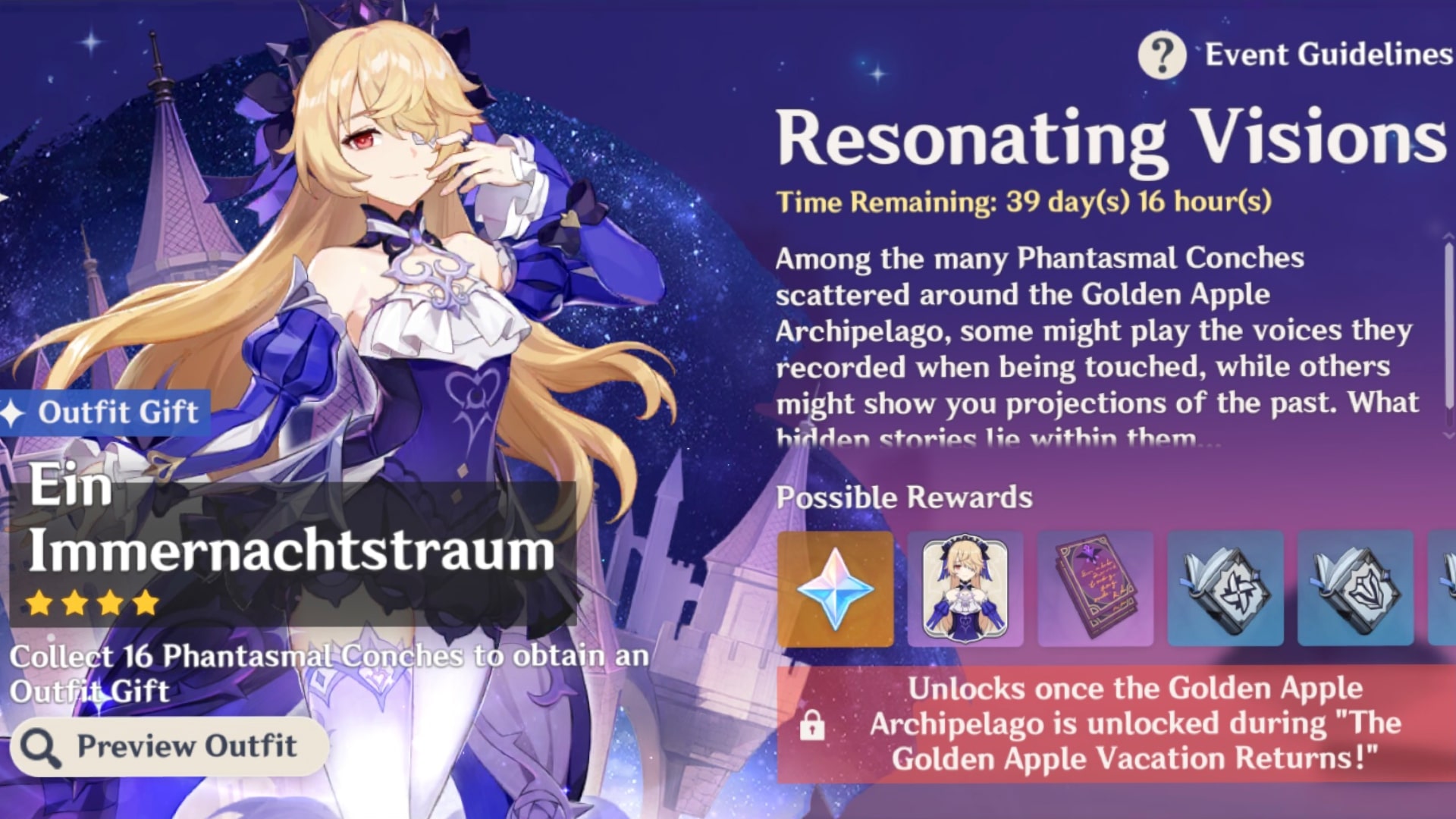 To obtain Fischl's "Ein Immernachtstraum" outfit, travelers need to collect a total of 16 Phantasmal Conches scattered around the Golden Apple Archipelago during the Resonating Visions event. These conches have recorded voices and images of the past within them.
All Phantasmal Conches locations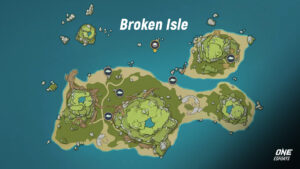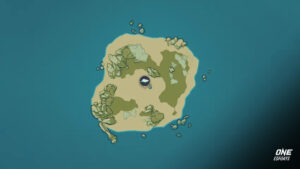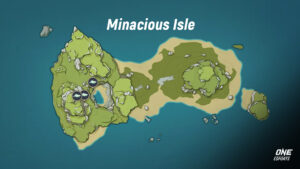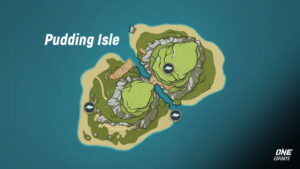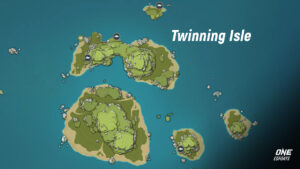 There are a total of 19 conches scattered around Golden Apple Archipelago as of writing. Three of these can be found inside character domains.
| | |
| --- | --- |
| ECHOING CONCHES | LOCATIONS |
| As the Poet Plies Parts of Ether and Earth | Misty Hills, Foggy Vales (Kaedehara Kazuha's domain) |
| As the Virtuoso Vouches for Verity and Valor | The Islands' Stirring Strings (Xinyan's domain) |
| As the Noble's Resolve | Immernachtreich Keep (Fischl's domain) |
(To be updated)
---
---
Resonating Visions event eligibility and requirements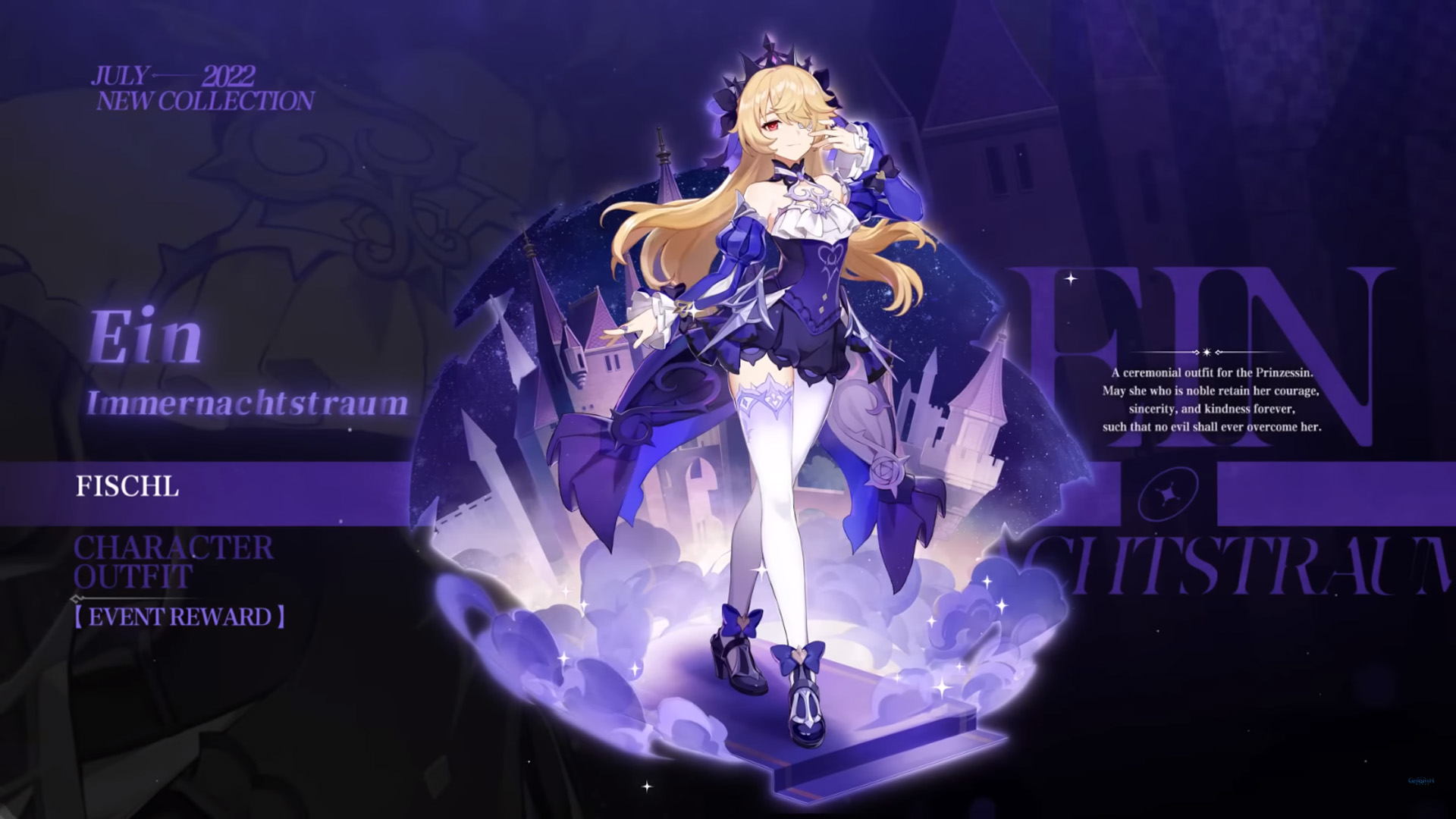 To participate in this event, you need to accomplish the following:
Reach Adventure Rank 32 or above
Reach Golden Apple Archipelago in the quest "Summertime Odyssey: I"
The Fischl skin will be a free reward for all players to obtain. This event reward is similar to the Barbara skin "Summertime Sparkle" which was released during the Midsummer Island Adventure event and the Ningguang skin which was launched during the Lantern Rite Festival.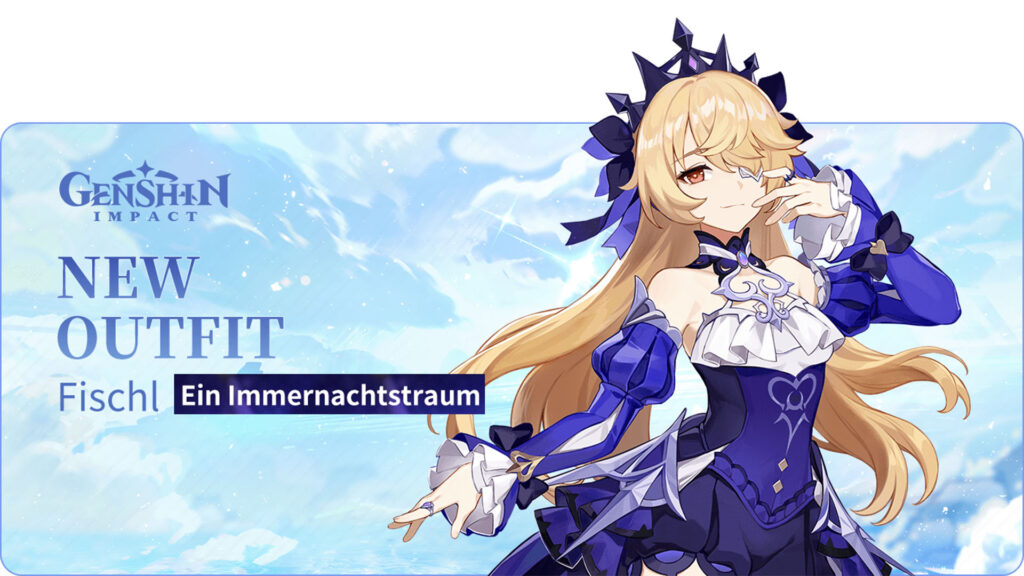 After the end of Version 2.8, "Ein Immernachtstraum" will be available for purchase in the Character Outfit Shop for 1,680 Genesis Crystals.
Even if you don't own Fischl, you can still get her skin, which will unlock as soon as you acquire the 4-star character.
Additionally, you can invite Fischl to your party for free through the Summertime Odyssey event by collecting Iridescent Flotsam.
---
Follow ONE Esports on Facebook for more Genshin news, guides, and highlights.
READ MORE: Fan reimagines Genshin Impact characters as Valorant agents and the result is amazing