During the International 10 (TI10) Valve released several videos in a series they dubbed the "International Archive".
The International Archive showcased crucial moments in TI history, such as Topias Miikka "Topson" Taavitsainen's purchase of Diffusal Blade and Anathan "ana" Pham's use of buybacks.
One of the stories featured in the International Archive involves Aydin "iNSaNiA" Sarkohi's infamous "misclick" that cost Alliance the game against Royal Never Give Up at TI9.
---
Alliance faced Royal Never Give Up in a best of one lower bracket match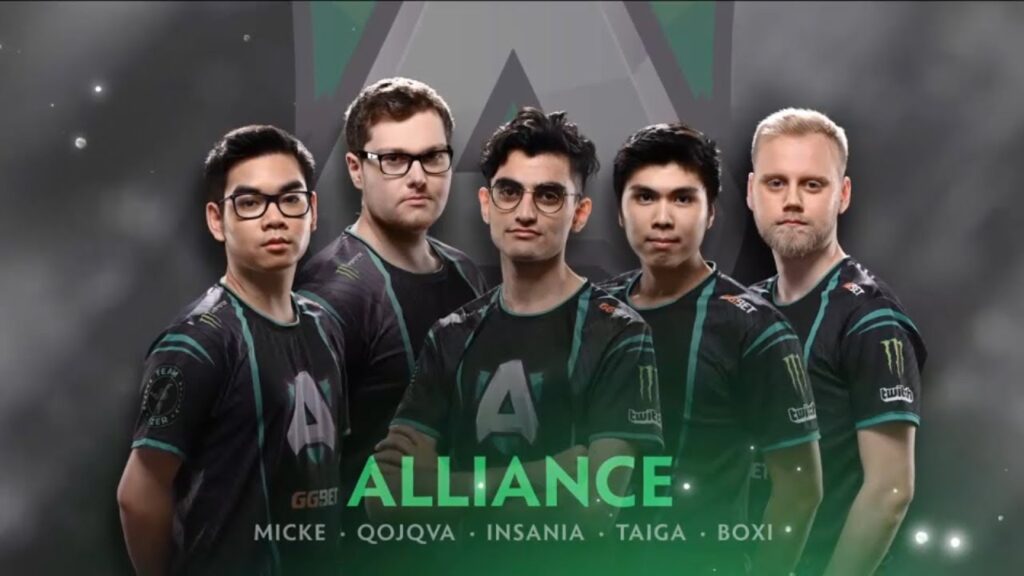 The International is played in two stages. First is the group stage is where 18 teams are split into two groups of nine. The top four teams in each group are seeded into the upper bracket, while the last place team is eliminated. The remaining four teams in each group are seeded into the lower bracket.
Showcased in the International Archive, Alliance and Royal Never Give Up opened the lower bracket round one's best-of-one.
During the drafting stage, Alliance needed to ban a carry, then pick an offlane to complete their draft. At that point, team captain iNSaNiA originally wanted to ban Naga Siren, but realized Royal Never Give Up doesn't play that hero, and instead tried to ban Gyrocopter.
Unfortunately, the reserved time for the ban phase ended, and instead of banning Gyro, he ended up picking it for Alliance, putting them at a big draft disadvantage.
---
---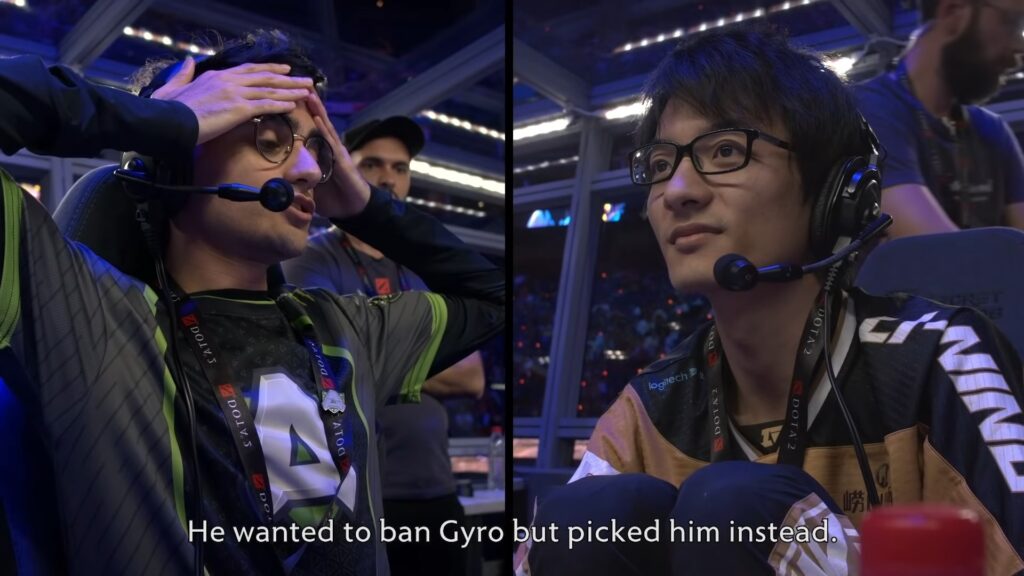 ---
Zhang "LaNm" Zhicheng, who played support for Royal Never Give Up, realized this wasn't intentional, and that Alliance had messed up the draft. Alliance ended up using the Gyro as a carry, and switched the Faceless Void to the offlane role.
Despite the misclick during the drafting stage, it was an even game for the two teams. Ultimately, the match went to Royal Never Give Up after a massive fight at the 41-minute mark.
---
---
Alliance's International Archive highlights how a team acts in a crisis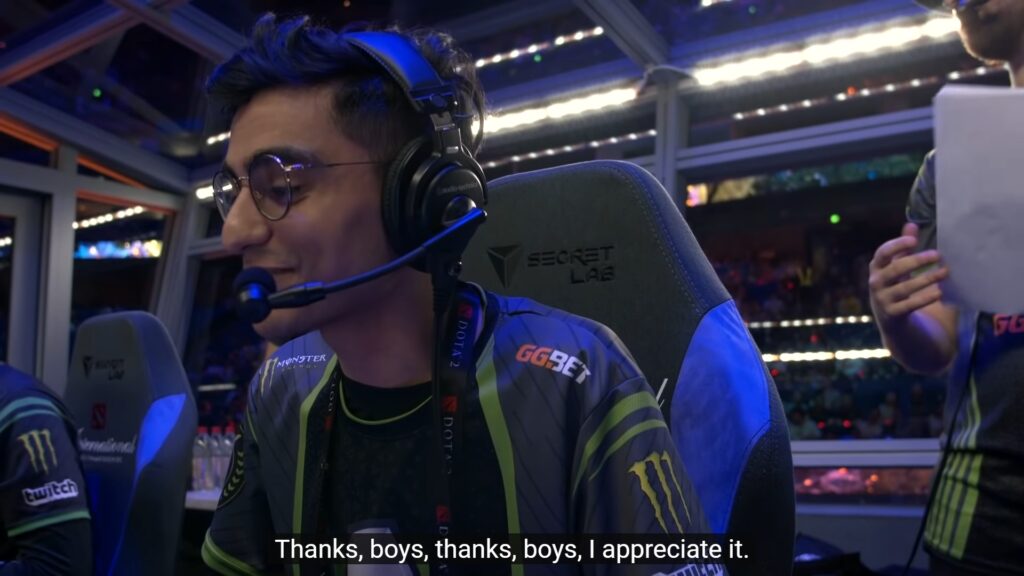 ---
As seen in the International Archive, after iNSaNiA misclicked the Gyro, the rest of his team immediately did their best to cheer him up and encourage him.
All the members of Alliance started theorizing how to fit Gyro in their draft, and which role the hero is best suited for.
Watching a team band together after one of them makes a clear mistake shows the real strength and character of the players. As Dota 2 caster Austin "Capitalist" Walsh notes, "What they do when they are put into this near-impossible situation, their first reaction is 'it's ok, we can figure this out'. I thought that was a beautiful moment."
---
---
READ MORE: Dota 2 just experienced its biggest growth in 31 months