It's official — we're getting a One Piece live-action series soon, and it will be produced by Netflix. The show will feature young and talented cast of actors to play as the members of the beloved Straw Hat Pirates.
One Piece is one of the most popular anime shows in the world, not to mention one of the longest-running anime series with 1,000 episodes. It revolves around the journey of Monkey D. Luffy and his crew, the Straw Hat pirates, in search of the treasure called One Piece.
Here is the One Piece live-action cast, trailer, episodes, and release date on Netflix.
---
One Piece live-action cast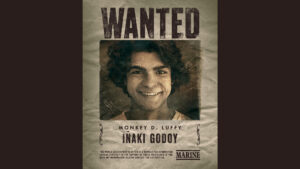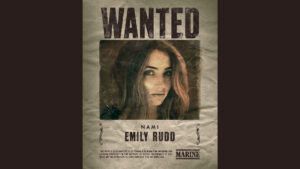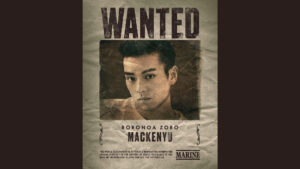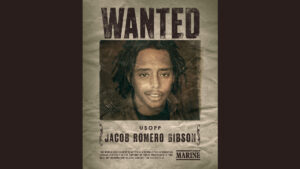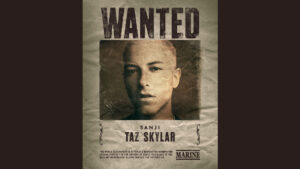 Iñaki Godoy as Monkey D. Luffy
Emily Rudd as Nami
Mackenyu Arata as Roronoa Zoro
Jacob Romero Gibbs as Usopp
Taz Skylar as Sanji
Morgan Davies as Koby
Ilia Isorelýs Paulino as Alvida
McKinley Blecher as Arlong
Jeff Ward as Buggy
Vincent Regan as Garp
Aidan Scott as Helmeppo
Peter Gadiot as Shanks
Jean Henry as Fullbody
Len-Barry Simons as Chew
Iñaki Godoy as Luffy
Iñaki Godoy is a Mexican actor, known for playing Bruno in "Who Killed Sara?", a crime-drama series.
"Thank you Mr. Oda for the trust, I won't let you down," the young actor wrote in his Instagram post.
Inaki Godoy's light and cheerful aura makes him the perfect lead character for the One Piece live-action series.
---
Emily Rudd as Nami
Emily Rudd is an American actress who appeared in Netflix's "Fear Street" film series. Emily Rudd is a certified anime fan who has watched series, as well as other films such as "Tokyo Ghoul" and "Kimi no Na Wa".
"This is truly my dream," Emily Rudd said in her Instagram post.
---
---
Mackenyu Arata as Zoro
An up-and-coming Japanese actor, Mackenyu Arata is known for his portrayal as Enishi Yukishiro, the final villain in "Rurouni Kenshin: The Final". Mackenyu rose to fame as Wataya Arata in the live-action adaptation of Chihayafuru.
With his toned physique, Mackenyu is now ready to take on the role of Zoro. We can't wait to see him with green hair!
---
Jacob Romero Gibson is Usopp's actor
Jacob Romero Gibson's entry point to Hollywood was through the longest-running medical drama in the world, "Grey's Anatomy".
He believes that the production "has assembled the perfect crew," referring to his co-stars Iñaki Godoy (Luffy), Emily Rudd (Nami), Mackenyu Arata (Zoro), and Taz Skylar (Sanji).
---
Taz Skylar as Sanji
Taz Skylar will bring Vinsmoke Sanji to life. He is a British actor, appearing in crime and war movies such as "Villain" and "The Kill Team".
Aside from acting, Taz Skylar also has experience working behind the camera as a writer, producer, and director.
---
Morgan Davies as Koby
Australian actor Morgan Davies will be playing Koby, a crew member of the Alvida Pirates. Morgan Davies is known for his roles in movies such as The Tree and The Hunter.
---
Ilia Isorelýs Paulino as Alvida
Captain Alvida has landed in the One Piece live-action series, and she'll be played by Ilia Isorelýs Paulino. Alvida is the captain of the Miss Love Duck ship, as well as the first antagonist that Luffy encountered in the manga and anime series.
Ilia Isorelýs Paulino has been typecasted for the role, as she sports a black, wavy hairstyle similar to Alvida's pre-Devil Fruit appearance. Ilia is best known for playing Lila in HBO Max's teen drama The Sex Lives of College Girls.
---
McKinley Belcher as Arlong
Ozark's Trevor Evans is coming to the Grand Line, this time as the captain of the all fish-man crew, the Arlong pirates. Ozark actor McKinley Belcher will be playing the role of Arlong the Saw, a sawshark fish-man and the main antagonist of the Arlong Park Arc.
---
Jeff Ward as Buggy
Since captain Alvida set to make an appearance in the first season of the live-action, captain Buggy of the Buggy pirates will be making his debut too, played by actor Jeff Ward. Buggy is the other half of the Buggy and Alvida Alliance, focused on taking down Luffy.
Jeff Ward played Deke Show in Marvel's Agents of S.H.I.E.L.D. TV series.
---
Vincent Regan as Garp
This is Sparta the Grand Line! Actor and director Vincent Regan will be playing the role of Monkey D. Garp, a powerful Marine vice admiral and the grandfather of Monkey D. Luffy.
Vincent is praised for his roles in Zack Snyder's 300, Troy, and Clash of the Titans.
---
Aidan Scott as Helmeppo
One of Vice-Admiral Garp's avid admirers is Helmeppo, played by Aidan Scott. Helmeppo, alongside Koby, will eventually become Garp's mentees in the series.
This will be Aidan's second Netflix project after appearing in a minor role in The Kissing Booth 2.
---
Peter Gadiot as Shanks
The legendary pirate Shanks will be played by British actor Peter Gadiot in Netflix's One Piece live-action series. Gadiot is best known for his role as James Valdez in the American crime drama series "Queen of the South" and also plays Adam in Yellowjackets.
Peter Gadiot confirmed that the production crew has started filming in Cape Town, South Africa in his official announcement video.
---
Jean Henry as Fullbody
Upcoming South African actor Jean Henry has landed his first TV role in a major production series as the Marine Headquarters lieutenant, Fullbody. Jean Henry previously starred in Phlake's "Pregnant" music video where he showcased his incredible physique for the pink-haired character.
---
Len-Barry Simons as Chew
The blue-skinned fish-man, Chew, will appear as a part of captain Arlong's pirate crew and will be played by Len-Barry Simons. Simons starred in local South African movie productions "Lycra & Petticoats" and "Somerkersfees."
With his long, pale blonde natural hair, fans believe Len-Barry Simons is the perfect actor to take on the role of Chew.
---
One Piece live-action trailer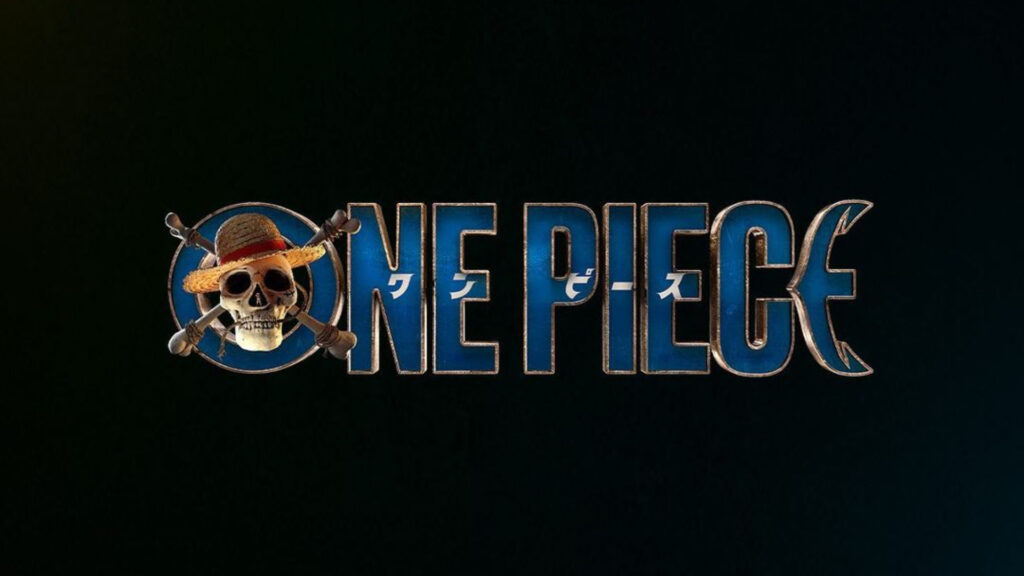 Netflix has not yet released the official One Piece live-action trailer. The series is currently filming its first season, produced by One Piece creator Eiichiro Oda, alongside showrunner Steven Maeda and producer Matt Owens.
Eiichiro Oda promises that the adaptation will be "faithful to the fans who have supported One Piece for 20 years," according to an interview with Variety.
(To be updated)
---
One Piece live-action episodes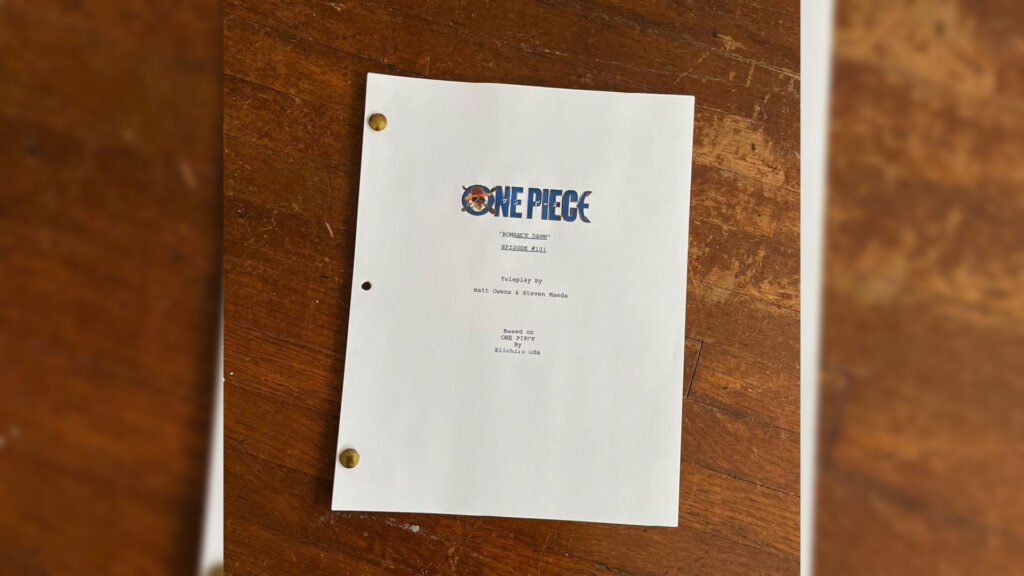 The debut season of the One Piece live-action series will have a total of ten episodes.
| | |
| --- | --- |
| EPISODE | EPISODE TITLE |
| 1 | Romance Dawn |
| 2 | TBA |
| 3 | Captain of 8,000 men |
| 4 | Cooks of the sea |
| 5 | A frog into the well |
| 6 | Arms and sharks |
| 7 | Tangerine grove |
| 8 | Crewmates |
| 9 | The end and the beginning |
| 10 | Grand Line |
---
One Piece live-action release date
The producers have not yet revealed the official release date for the One Piece live-action series. Eiichiro Oda hinted at what seems to be a detailed and thorough production in his most recent handwritten update.
"It'll take a bit more time to get this show done," Eiichiro Oda said. "But we'll continue to do our best to deliver a show that we're confident will be enjoyed by everyone around the world!"
(To be updated)
You can follow the official One Piece live-action Instagram account for more updates.
READ MORE: Netflix builds giant One Piece ship 'Miss Love Duck' for live-action show