One Piece creator Eiichiro Oda has a new motto in life: "The only one who can beat me is me."
In 2023, the Japanese mangaka received a certificate of recognition from Guinness World Records for publishing 500 million copies of the One Piece manga since it debuted in 1997.
Oda first set the world record eight years ago in December 2014 after selling 320 million copies of the manga.
One Piece creator Eiichiro Oda sets a new Guinness World Record for selling 500 million copies of One Piece manga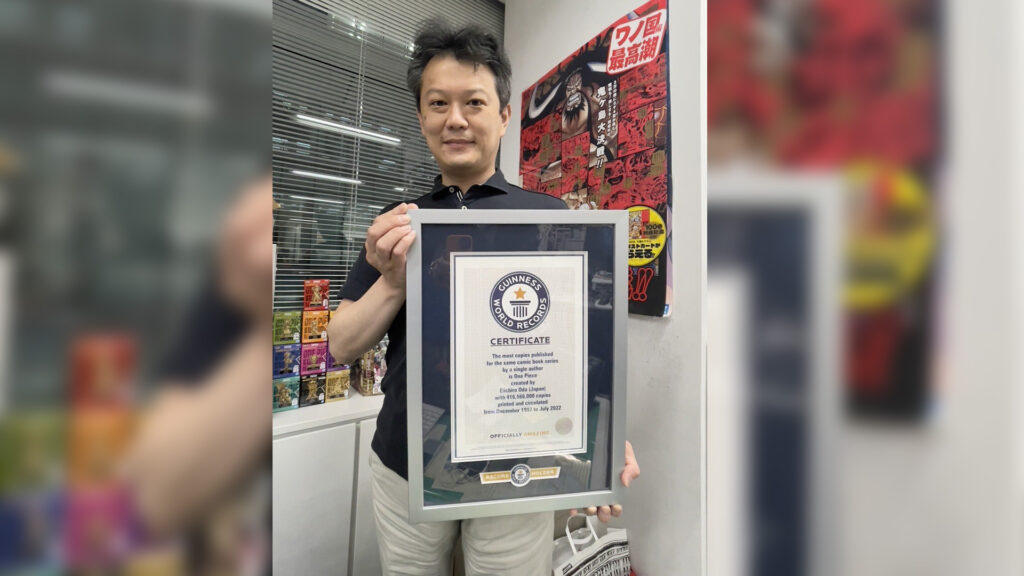 The award recognizes Oda for "the most copies published for the same comic book series by a single author, with 416,566,000 copies printed and circulated from December 1997 to July 2022."
The number includes both print and digital copies sold throughout Japan. Additionally, 100 million copies have been sold outside the country, totaling 500 million copies sold worldwide according to a tweet by One Piece's staff.
Weekly Shonen Jump's editor-in-chief, Hiroyuki Nakano, received the updated certificate on behalf of the renowned creator.
---
---
One Piece follows the adventures of Monkey D. Luffy and his pirate crew, Straw Hat Pirates. To fulfill his dream of becoming the king of pirates, Luffy and his friends scout Grand Line in search of Gol D. Roger's ultimate treasure called "One Piece".
The manga was first released in December 1997 and was later followed by an anime adaptation in October 1999. Two decades later, it is one of the longest-running anime series in the world with 20 seasons and over 1,000 episodes to date.
A live-action TV adaptation is also in the works, produced by Netflix starring Iñaki Godoy as Monkey D. Luffy, Emily Rudd as Nami, Mackenyu Arata as Zoro, Jacob Romero Gibson as Usopp, and Taz Skylar as Sanji. The series will be produced by Oda, alongside showrunner Steven Maeda and producer Matt Owens.
Read more about the cast of Netflix's One Piece live-action here.
Discuss stories like these with us — join the ONE Esports Discord community.
READ MORE: Why now is the best time to start watching Hunter x Hunter