Updated on February 6, 6:29 p.m. (GMT+8): Added screenshot of Emily Rudd's Instagram story, who plays Nami in the live-action movie.
Japanese manga artist and One Piece creator Eiichiro Oda has put in an incredible amount of detail into the world-building and storytelling of his most popular work.
Every panel, every page, and every manga cover of One Piece has always been well-thought-out. Oda's meticulousness is something a lot of fans really admire and is something they want to also see in Netflix's upcoming One Piece live action series.
He is one of the producers of the show and promised that the adaptation will be "faithful to the fans who have supported One Piece for 20 years," according to an interview with Variety.
Oda's detail-oriented nature is evident in the new One Piece live action poster, which is full of Easter eggs for fans to discover.
---
---
3 things we spotted from Netflix's One Piece live action posters
Why is Luffy wearing shoes instead of sandals in the One Piece live-action?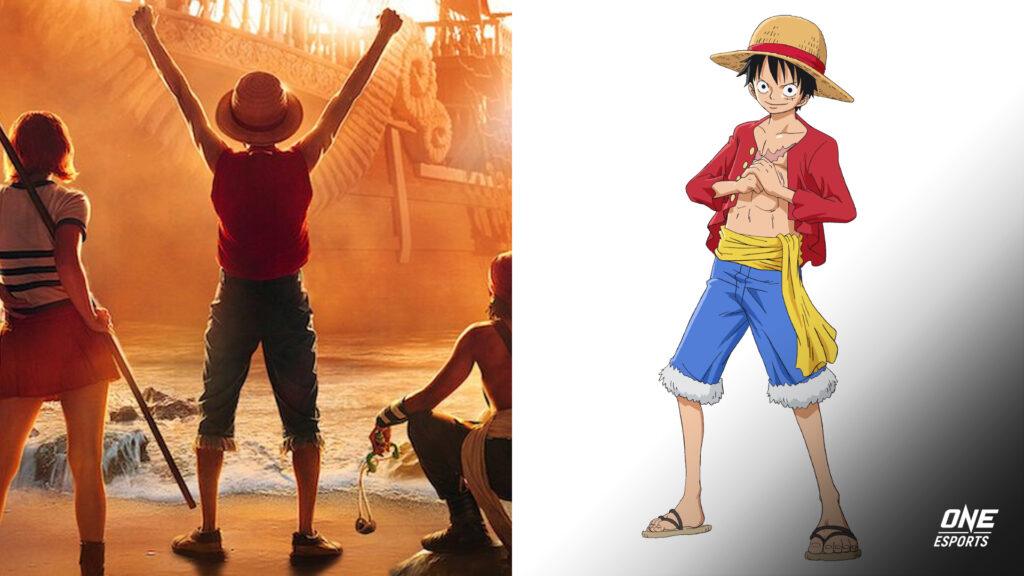 We will be seeing Luffy in a new pair of kicks in the streaming series. Instead of his usual straw sandals, the character is now wearing a pair of closed shoes.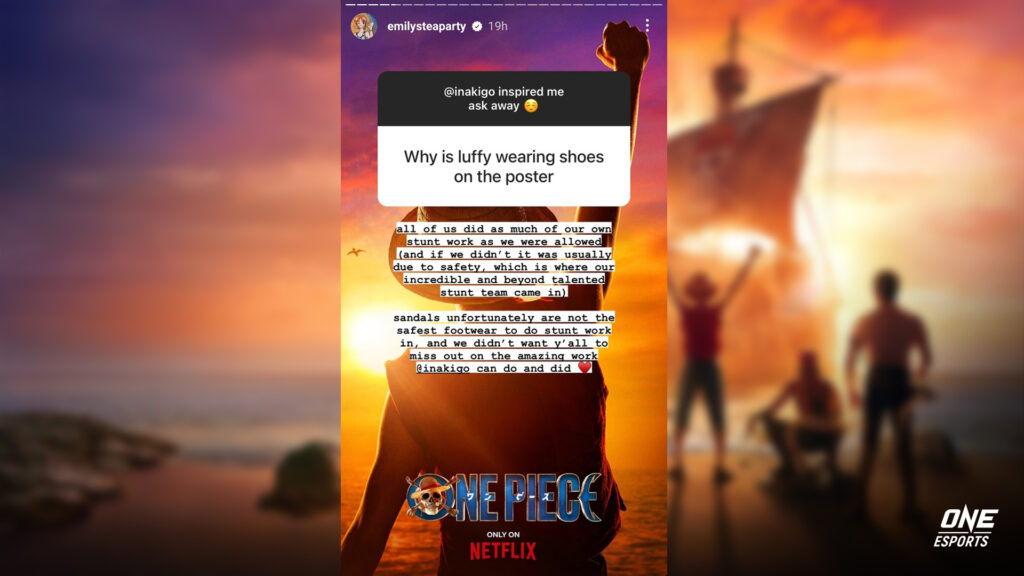 Nami actress Emily Rudd went on to explain the reason why Luffy's actor, Iñaki Godoy, is wearing shoes instead of sandals in an Instagram Story update.
"Sandals unfortunately are not the safest footwear to do stuntwork in," she wrote. "We didn't want y'all to miss out on the amazing work Iñaki Godoy can do and did."
---
Look! It's a News Coo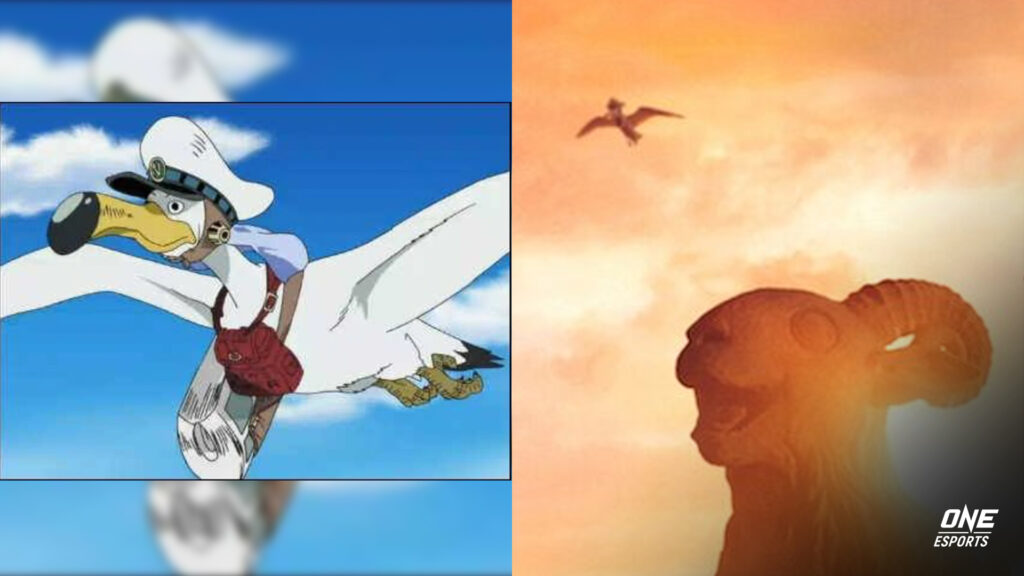 It's a bird! It's a — actually, it IS a bird and a News Coo at that.
News Coos are the mailmen of the world, seagulls who deliver newspapers and flyers from one ship to another.
The appearance of a News Coo in the anime's 45th episode signaled the beginning of the end of the East Blue Saga, the first main story arc in One Piece.
In the episode, Nami receives a newspaper and a flyer from a News Coo, which shocks the entire crew. The flyer shows Luffy's first bounty, valued at 30,000,000 Berries, which surfaced after he defeated Buggy, Krieg, and Arlong.
This News Coo's appearance in the One Piece live action poster could be setting up future plot expectations, which will first focus on the East Blue Saga.
---
Going Merry has a fresh look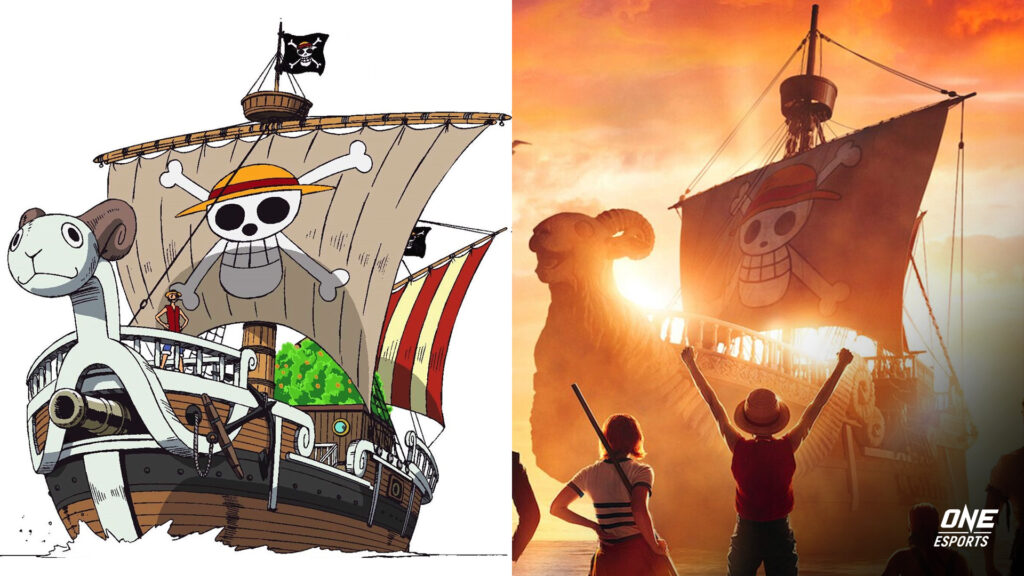 Going Merry is the Straw Hat Pirates' first full-sized ship, that includes with a massive sheep as its figurehead.
In the anime, the head shows a cute, smiling, very cartoonish sheep. In contrast, the One Piece live action poster contains more details, with a wide open mouth that looks like it could swallow just about anything.
What do you think about Merry's new design in the Netflix series?
The One Piece live action series premieres sometime soon in 2023, exclusively on the streaming platform Netflix. Check out the full cast and episode list here.
READ MORE: PewDiePie, Ludwig, and Pokimane claim these are the best anime of all time