Updated on September 29, 6:29 p.m. (GMT+8): Improved relevancy.
Updated on September 1, 3:27 p.m. (GMT+8): Added more actors to the cast, including the narrator, Gold Roger, and more.
It's official — we now have a One Piece live-action series, and it is produced by Netflix. The show features a young and talented cast of actors to play the beloved Straw Hat Pirates members.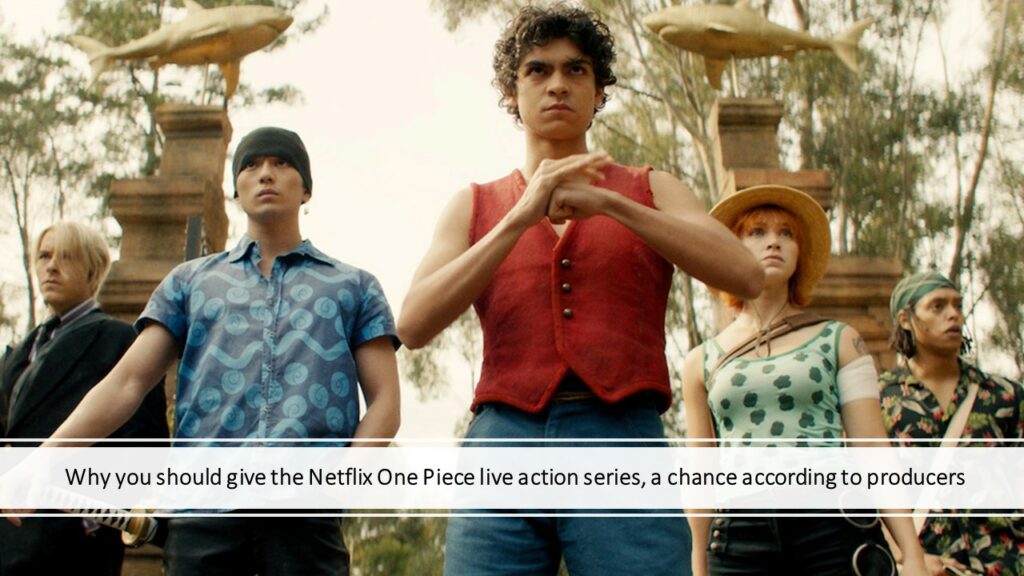 One Piece is one of the most popular anime shows in the world, not to mention one of the longest-running anime series with 1,000 episodes. It revolves around the journey of Monkey D. Luffy and his crew, the Straw Hat pirates, in search of the treasure called One Piece.
Here is the One Piece live-action cast, trailer, episodes, and release date on Netflix.
---
One Piece live-action cast
Iñaki Godoy as Monkey D. Luffy
Emily Rudd as Nami
Mackenyu Arata as Roronoa Zoro
Jacob Romero Gibson as Usopp
Taz Skylar as Sanji
Morgan Davies as Koby
Ilia Isorelýs Paulino as Alvida
McKinley Belcher as Arlong
Jeff Ward as Buggy
Vincent Regan as Garp
Aidan Scott as Helmeppo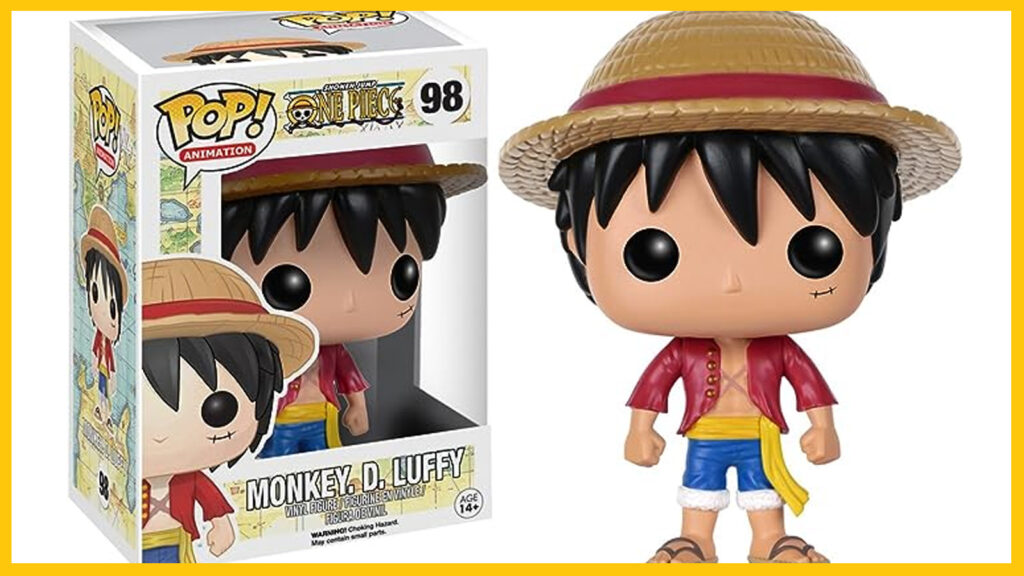 Peter Gadiot as Shanks
Jean Henry as Fullbody
Len-Barry Simons as Chew
Alexander Maniatis as Klahadore
Steven Ward as Mihawk
Craig Fairbrass as Chef Zeff
Langley Kirkwood as Captain Morgan
Celeste Loots as Kaya
Chioma Umeala as Nojiko
Sven Ruygrok as Cabaji
Milton Schorr as Don Krieg
Colton Osorio as young Luffy
Maximilian Lee Piazza as young Zoro
Kevin Saula as young Usopp
Christian Convery as young Sanji
Lily Fisher as young Nami
Audrey Cymone as Kuina
Albert Pretorius as Buchi
Nicole Fortuin as Ririka
Armand Aucamp as Bogard
Ian McShane as the narrator
Brashaad Mayweather as Patty
Stevel Marc as Yassop
Chante Grainger as Banchina
Michael Dorman as Gold Roger
---
Iñaki Godoy as Luffy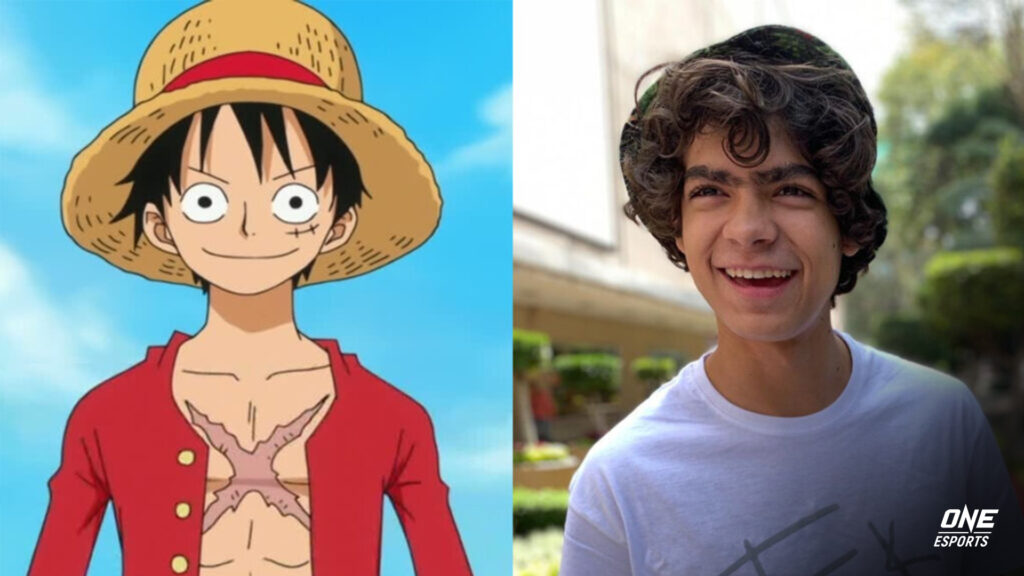 Iñaki Godoy is a Mexican actor, known for playing Bruno in "Who Killed Sara?", a crime-drama series.
"Thank you Mr. Oda for the trust, I won't let you down," the young actor wrote in his Instagram post.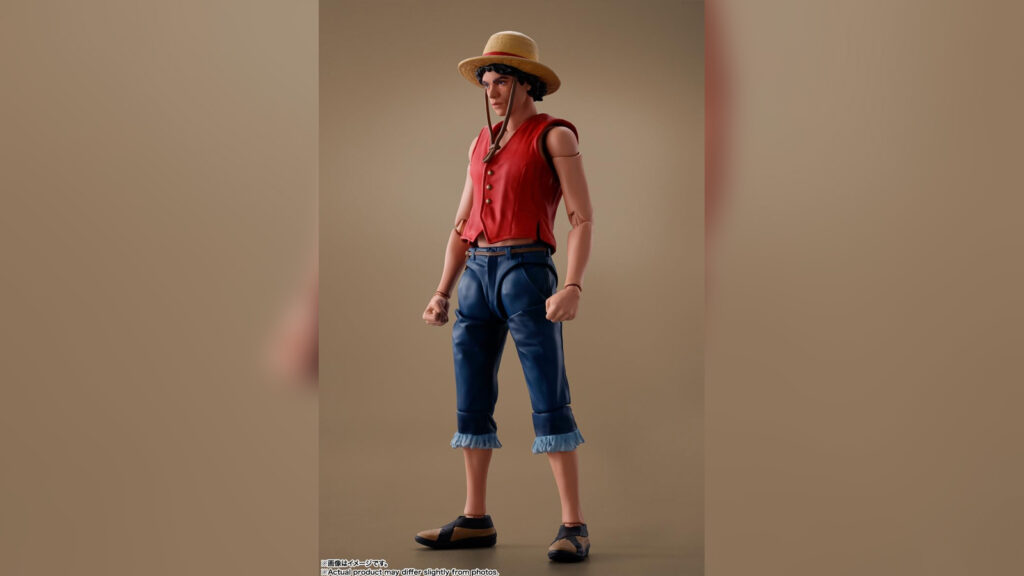 Inaki Godoy's light and cheerful aura makes him the perfect lead character for the One Piece live-action series.
---
Emily Rudd as Nami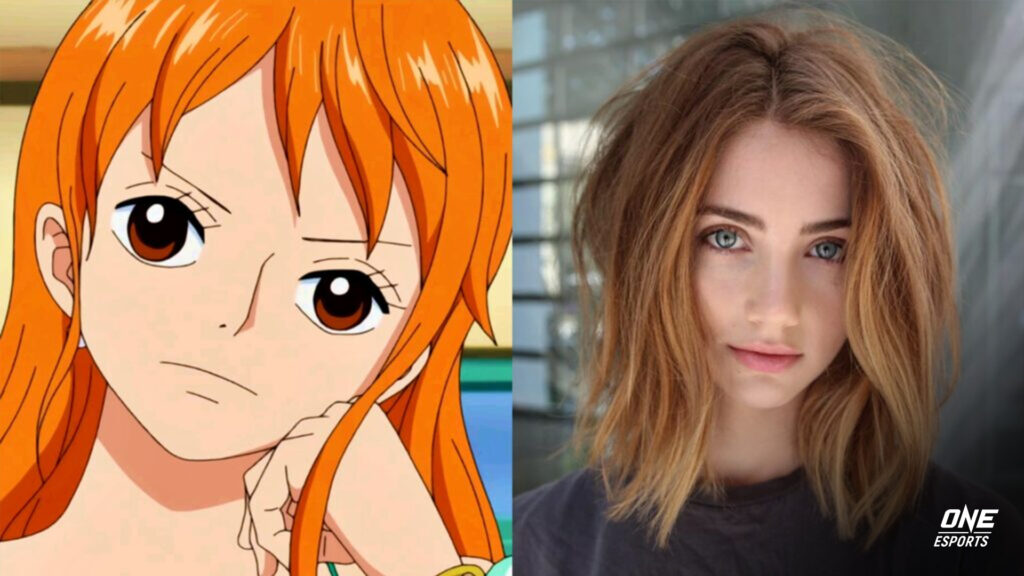 Emily Rudd is an American actress who appeared in Netflix's "Fear Street" film series. Emily Rudd is a certified anime fan who has watched series, as well as other films such as "Tokyo Ghoul" and "Kimi no Na Wa".
"This is truly my dream," Emily Rudd said in her Instagram post.
---
Mackenyu Arata as Zoro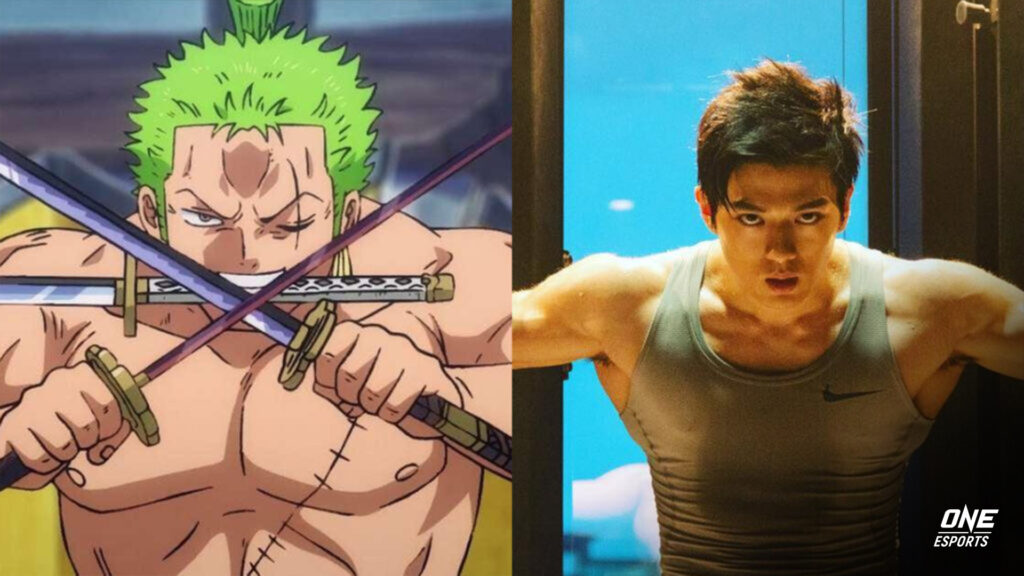 An up-and-coming Japanese actor, Mackenyu Arata is known for his portrayal of Enishi Yukishiro, the final villain in "Rurouni Kenshin: The Final". Mackenyu rose to fame as Wataya Arata in the live-action adaptation of Chihayafuru.
With his toned physique, Mackenyu is now ready to take on the role of Zoro. We can't wait to see him with green hair!
---
Jacob Romero Gibson is Usopp's actor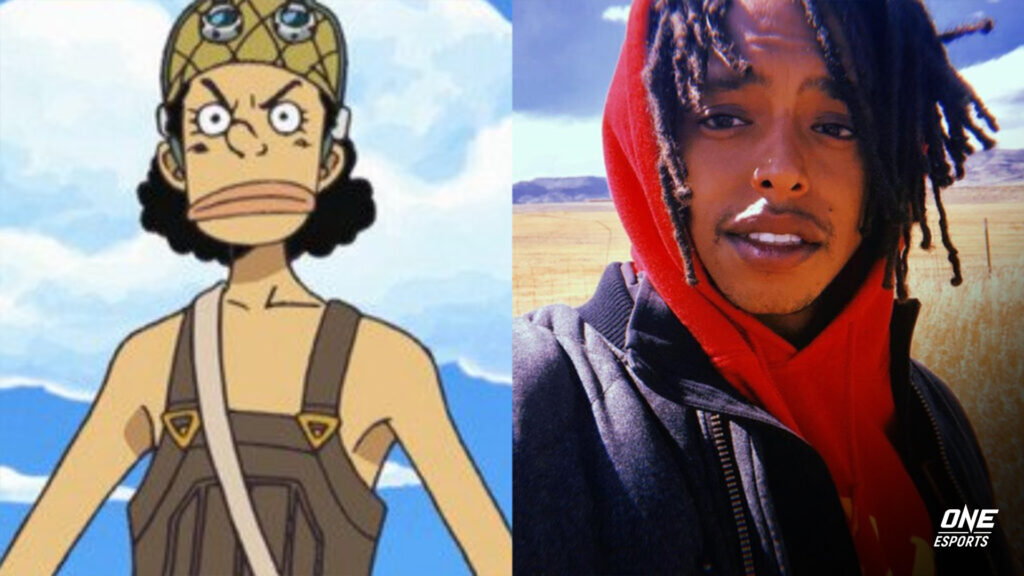 Jacob Romero Gibson's entry point to Hollywood was through the longest-running medical drama in the world, "Grey's Anatomy".
He believes that the production "has assembled the perfect crew," referring to his co-stars Iñaki Godoy (Luffy), Emily Rudd (Nami), Mackenyu Arata (Zoro), and Taz Skylar (Sanji).
---
Taz Skylar as Sanji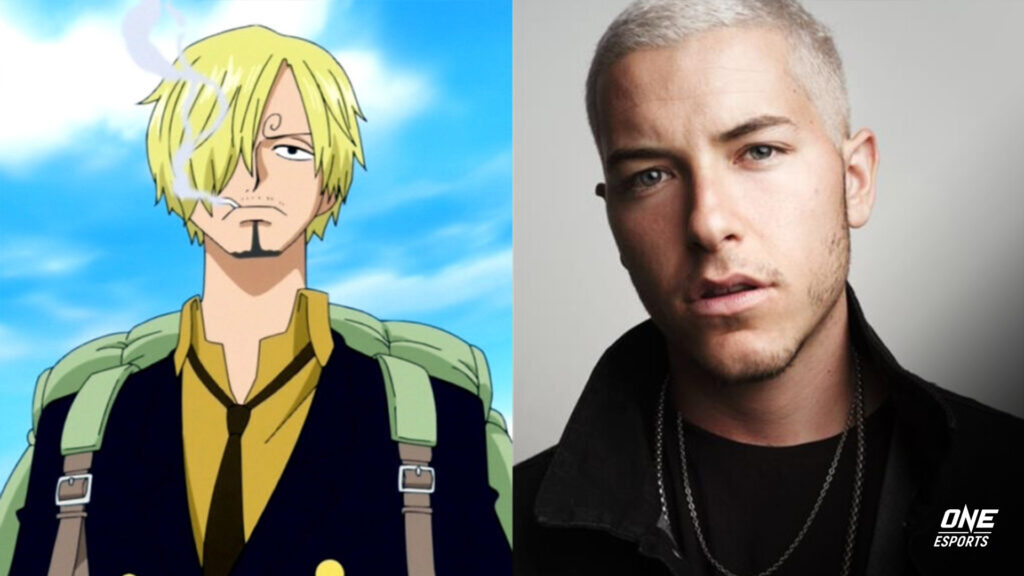 Taz Skylar will bring Vinsmoke Sanji to life. He is a British actor, appearing in crime and war movies such as "Villain" and "The Kill Team".
Aside from acting, Taz Skylar also has experience working behind the camera as a writer, producer, and director.
---
Morgan Davies as Koby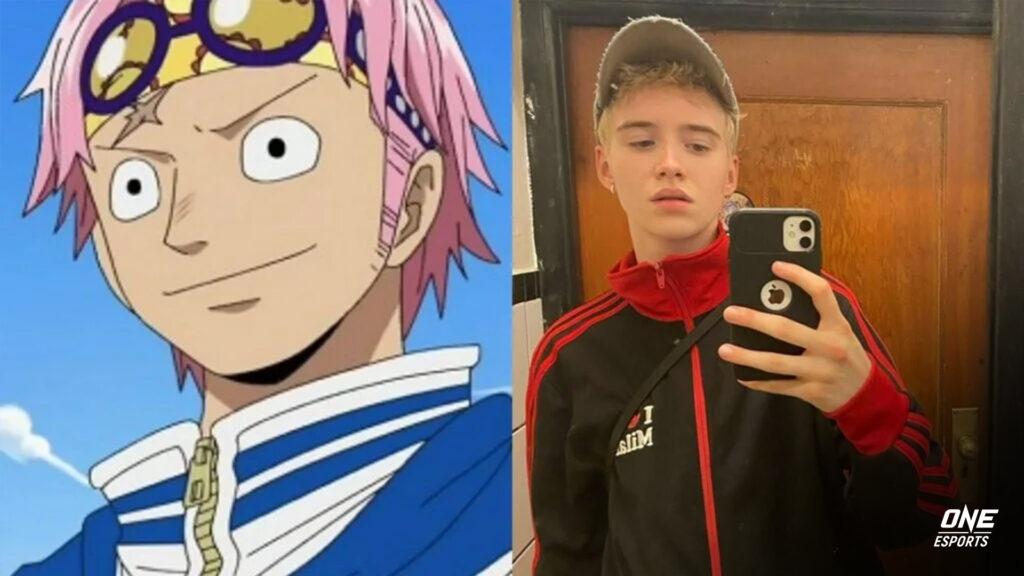 Australian actor Morgan Davies will be playing Koby, a crew member of the Alvida Pirates. Morgan Davies is known for his roles in movies such as The Tree and The Hunter.
---
Ilia Isorelýs Paulino as Alvida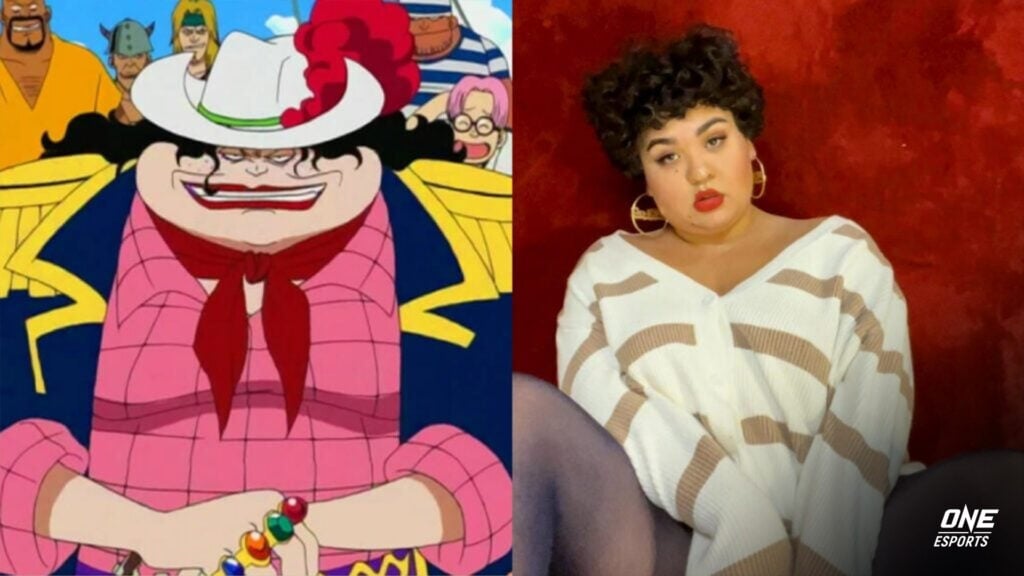 Captain Alvida has landed in the One Piece live-action series, and she'll be played by Ilia Isorelýs Paulino. Alvida is the captain of the Miss Love Duck ship, as well as the first antagonist that Luffy encountered in the manga and anime series.
Ilia Isorelýs Paulino has been typecasted for the role, as she sports a black, wavy hairstyle similar to Alvida's pre-Devil Fruit appearance. Ilia is best known for playing Lila in HBO Max's teen drama The Sex Lives of College Girls.
---
McKinley Belcher as Arlong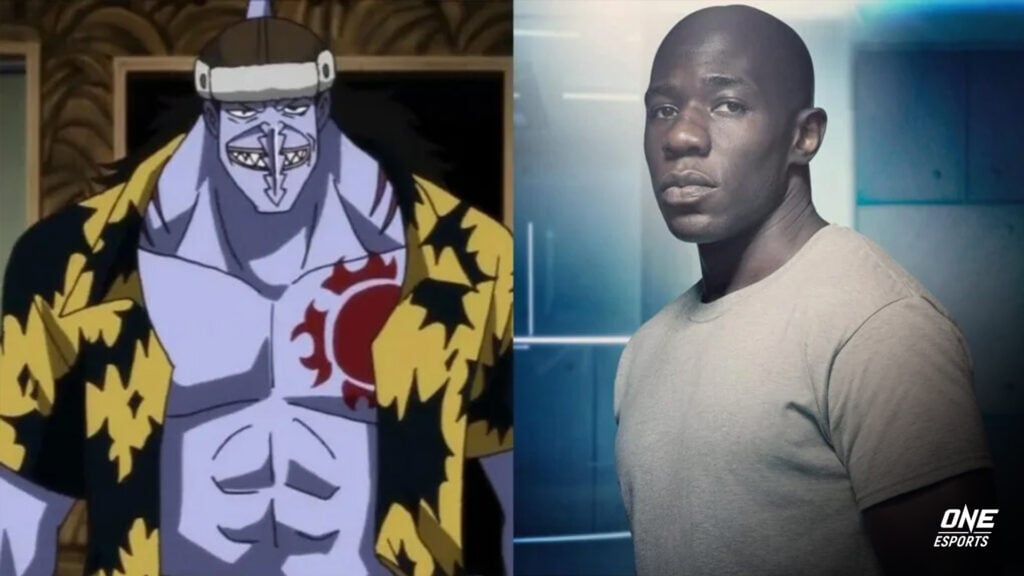 Ozark's Trevor Evans is coming to the Grand Line, this time as the captain of the all fish-man crew, the Arlong pirates. Ozark actor McKinley Belcher will be playing the role of Arlong the Saw, a sawshark fish-man and the main antagonist of the Arlong Park Arc.
---
Jeff Ward as Buggy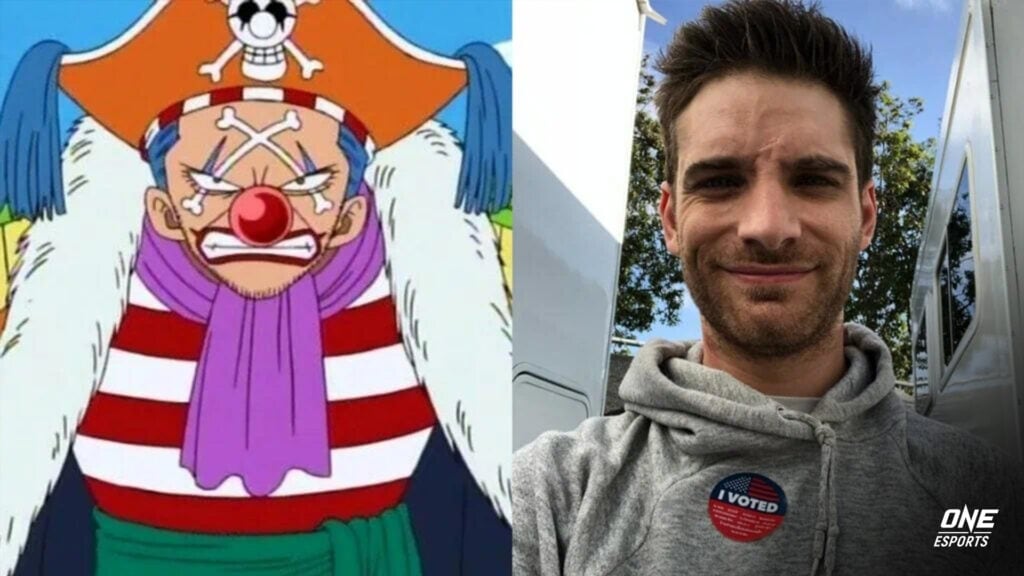 Since captain Alvida is set to make an appearance in the first season of the live-action, captain Buggy of the Buggy pirates will be making his debut too, played by actor Jeff Ward. Buggy is the other half of the Buggy and Alvida Alliance focused on taking down Luffy.
Jeff Ward played Deke Show in Marvel's Agents of S.H.I.E.L.D. TV series.
---
Vincent Regan as Garp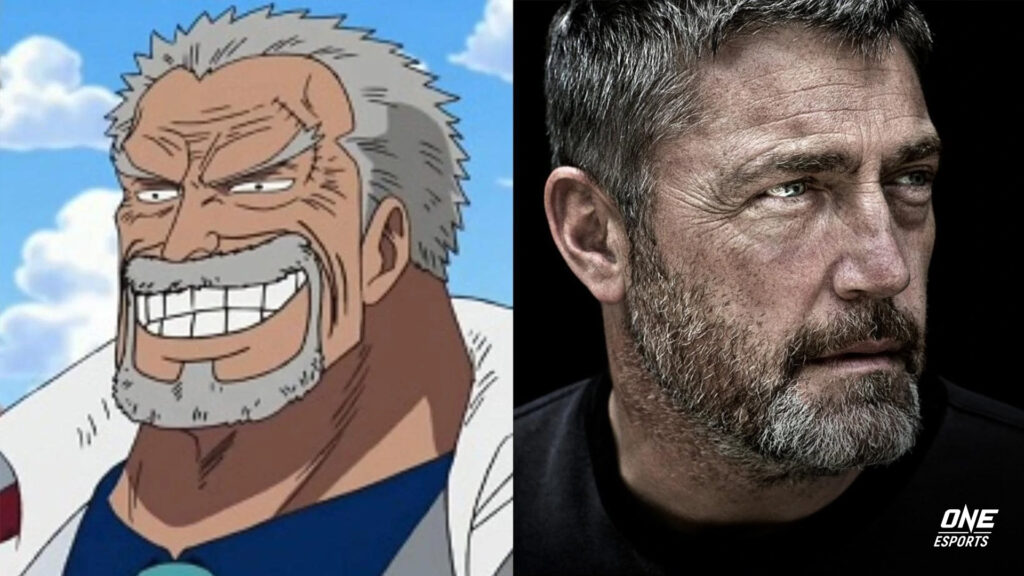 This is Sparta the Grand Line! Actor and director Vincent Regan will be playing the role of Monkey D. Garp, a powerful Marine vice admiral and the grandfather of Monkey D. Luffy.
Vincent is praised for his roles in Zack Snyder's 300, Troy, and Clash of the Titans.
---
Aidan Scott as Helmeppo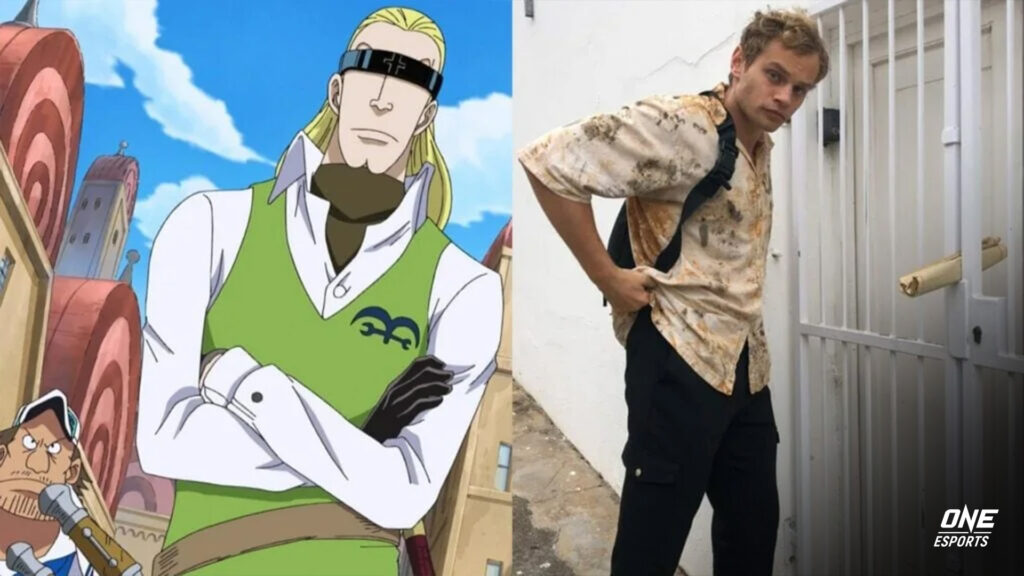 One of Vice-Admiral Garp's avid admirers is Helmeppo, played by Aidan Scott. Helmeppo, alongside Koby, will eventually become Garp's mentee in the series.
This will be Aidan's second Netflix project after appearing in a minor role in The Kissing Booth 2.
---
Peter Gadiot as Shanks
The legendary pirate Shanks will be played by British actor Peter Gadiot in Netflix's One Piece live-action series. Gadiot is best known for his role as James Valdez in the American crime drama series "Queen of the South" and also plays Adam in Yellowjackets.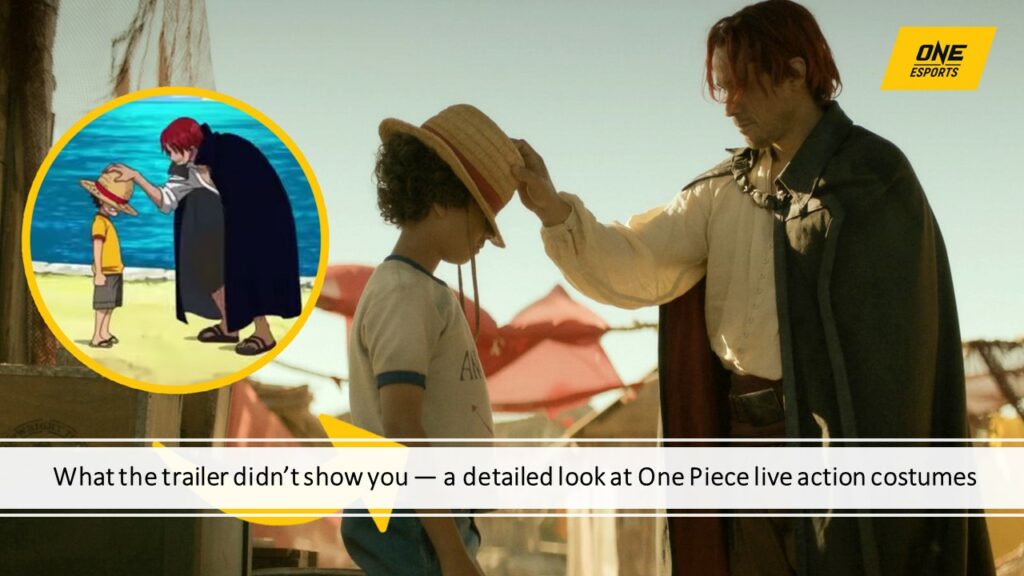 Peter Gadiot confirmed that the production crew has started filming in Cape Town, South Africa in his official announcement video.
---
Jean Henry as Fullbody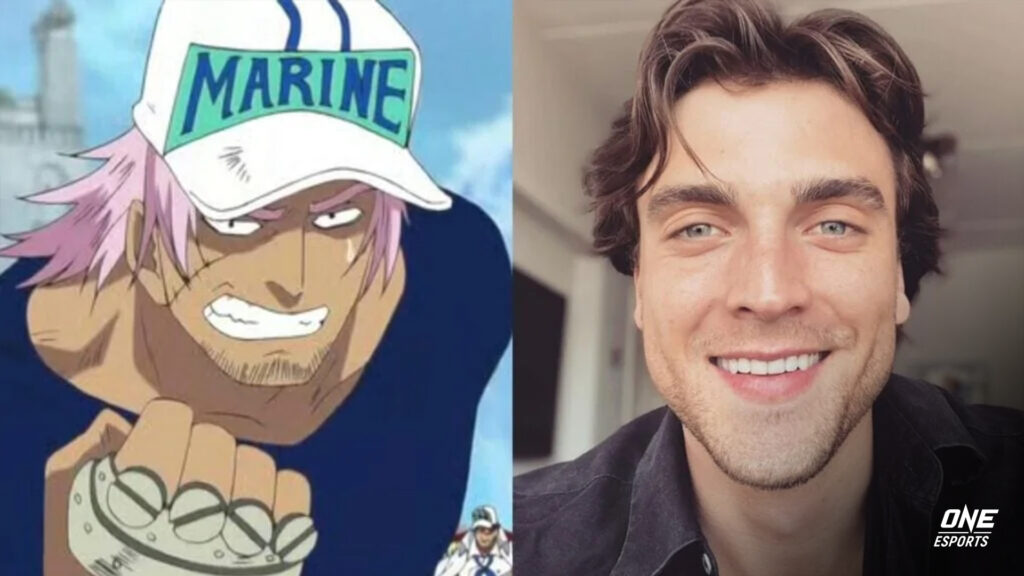 Upcoming South African actor Jean Henry has landed his first TV role in a major production series as the Marine Headquarters lieutenant, Fullbody. Jean Henry previously starred in Phlake's "Pregnant" music video where he showcased his incredible physique for the pink-haired character.
---
Len-Barry Simons as Chew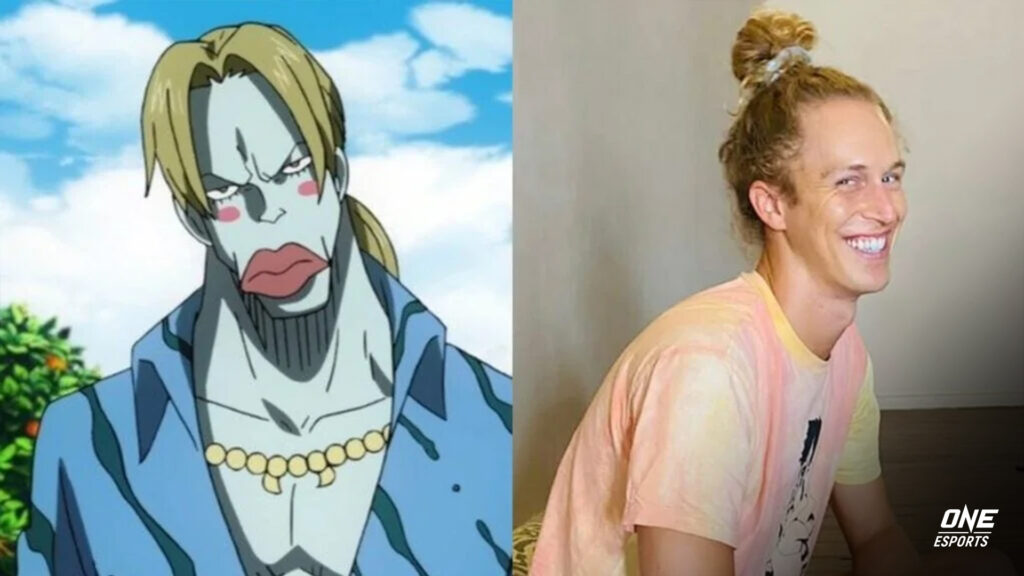 The blue-skinned fish-man, Chew, will appear as a part of captain Arlong's pirate crew and will be played by Len-Barry Simons. Simons starred in local South African movie productions "Lycra & Petticoats" and "Somerkersfees."
With his long, pale blonde natural hair, fans believe Len-Barry Simons is the perfect actor to take on the role of Chew.
---
Alexander Maniatis as Klahadore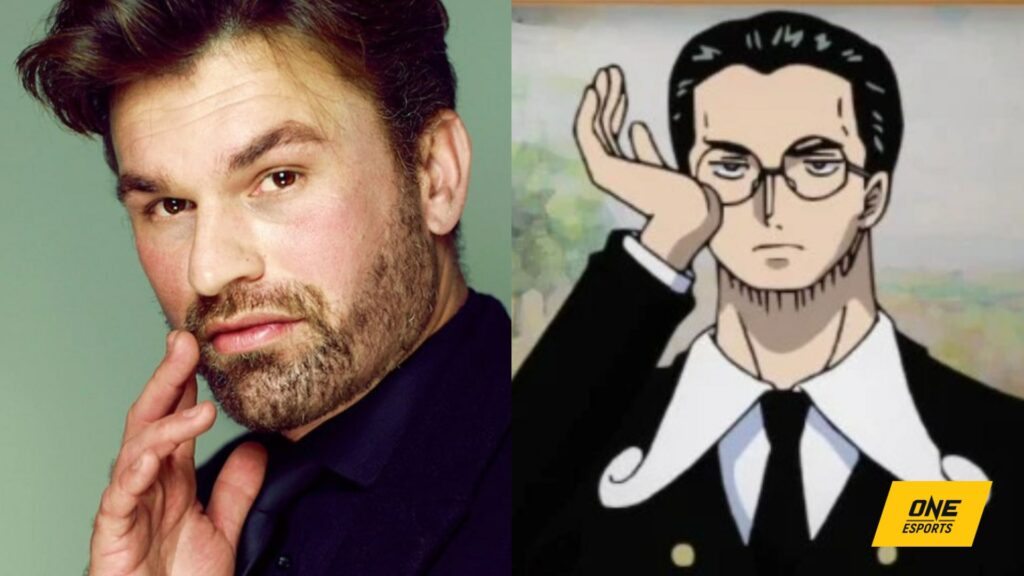 Warrior TV series actor Alexander Maniatis will take on the role of Klahadore, the primary antagonist of the Syrup Village Arc. Alexander is a regular in South African television drama, appearing in shows like 7de Laan and Arendsvlei.
---
Steven Ward as Mihawk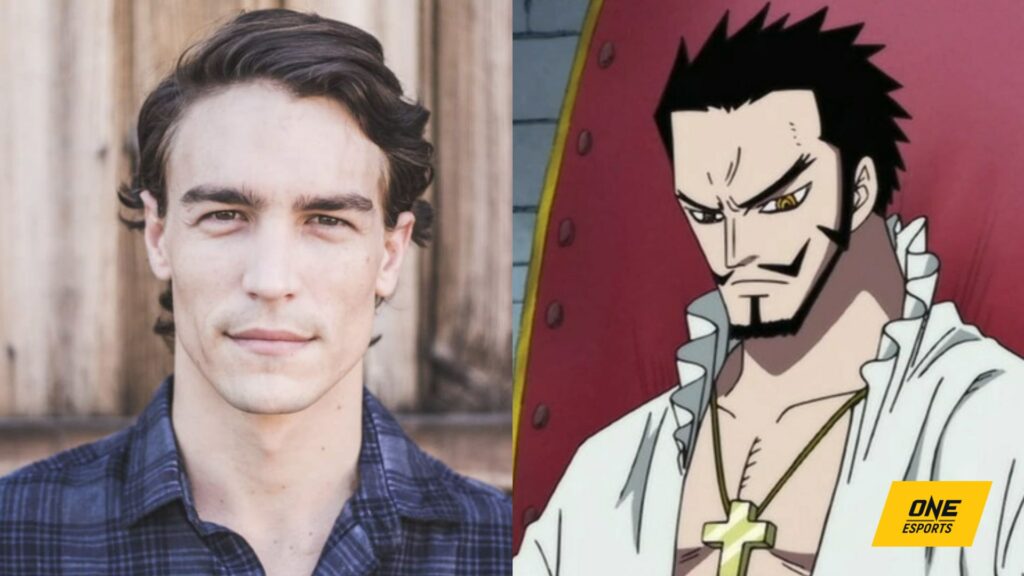 Ready to meet the world's strongest swordsman? Steven Ward is "super excited" to bring the pirate Dracule "Hawk Eyes" Mihawk to life in the upcoming Netflix series. He previously appeared as Elton in an episode of Queen Sono, another television series under the popular streaming service.
---
Craig Fairbrass as Chef Zeff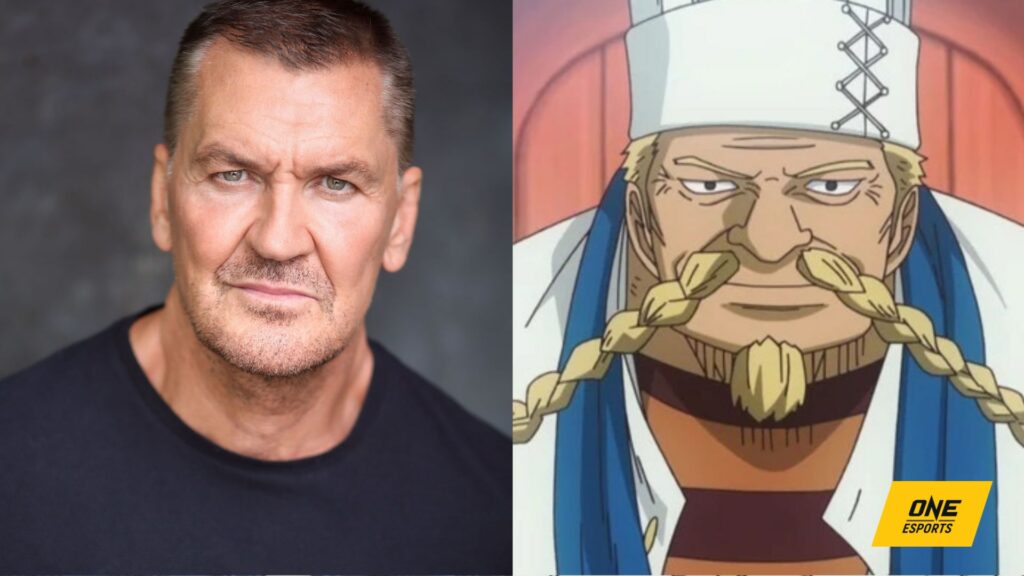 When it comes to perfect casting, no one else comes close to Craig Fairbrass as Chef Zeff in the much-awaited live-action series. The British actor bears a strong resemblance to the head chef and Baratie owner, and even shares the same height, standing tall at 189 cm. Zeff is also Sanji's cooking mentor and adoptive father.
Coincidentally enough, Craig and Taz have worked on a couple of projects together, and now bring the Zeff-Sanji mentor and mentee relationship to life.
---
Langley Kirkwood as Captain Morgan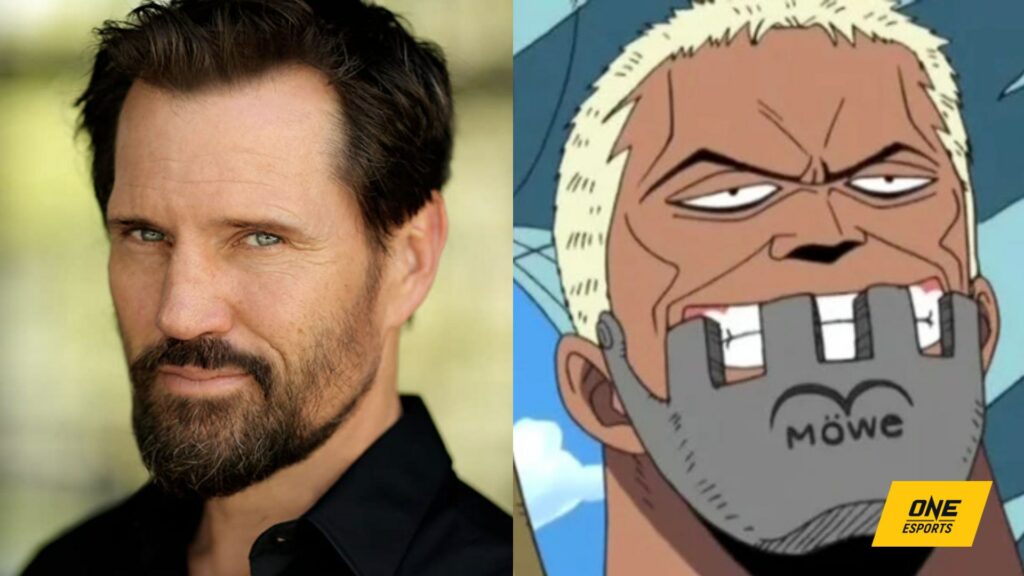 Alexander Maniatis will be reunited with his Warrior co-star, Langley Kirkwood, who will play Captain Morgan. Morgan is a former marine captain and the father of Helmeppo.
Langley had to dye his hair blonde and add 22 lbs to his usual body weight to portray the muscular Marine officer in the series.
"So proud to be a part of this incredible adventure and I cannot wait for everyone to see it," he said on his Instagram post.
---
Celeste Loots as Kaya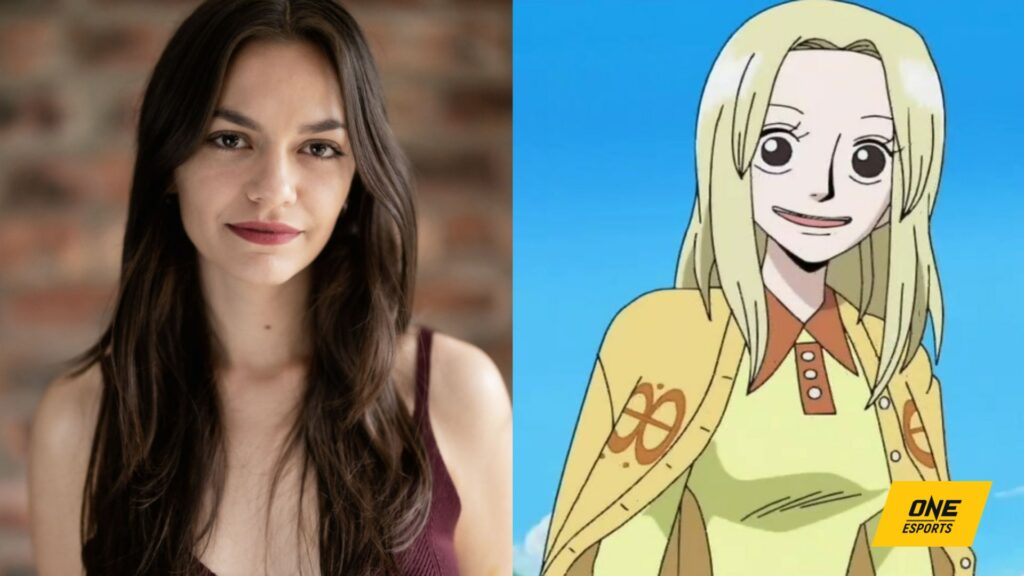 Kaya, Usopp's close friend, will be played by South African actress Celeste Loots. Kaya was first introduced as a rich yet sickly young girl living in the biggest mansion in Syrup Village. This aspiring doctor will become an ally of the Straw Hat Pirates during the Syrup Village Arc.
---
Chioma Umeala as Nojiko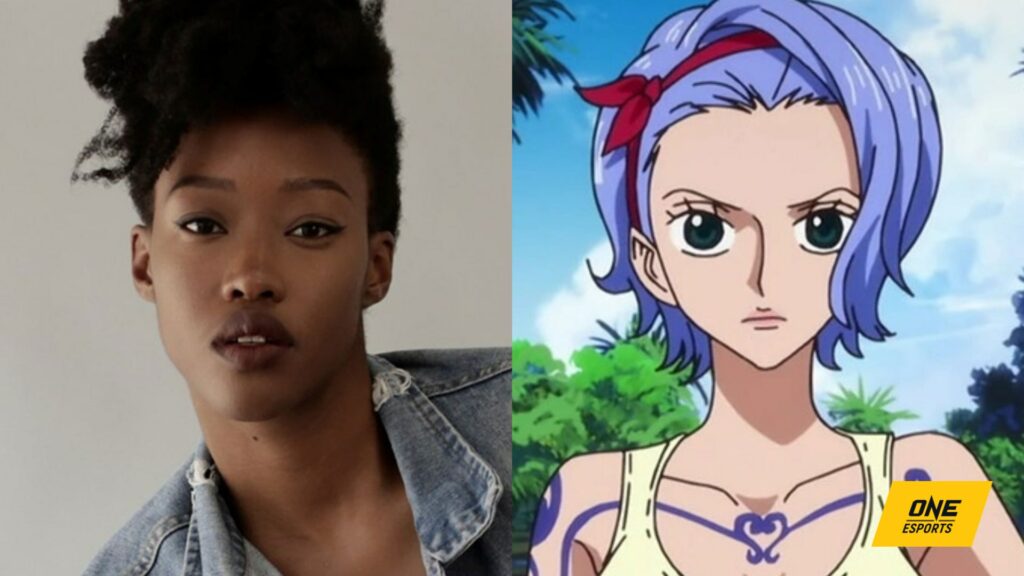 Nigerian-South African actress and Isono star Chioma Umeala will portray Nojiko, the adoptive sister of Nami in the franchise. The blue-haired character tends to a tangerine farm, which she inherited from her adoptive mother Bell-mère.
"You have no idea how excited I am for you guys to see it," the actress teased the fandom in a tweet.
---
Sven Ruygrok as Cabaji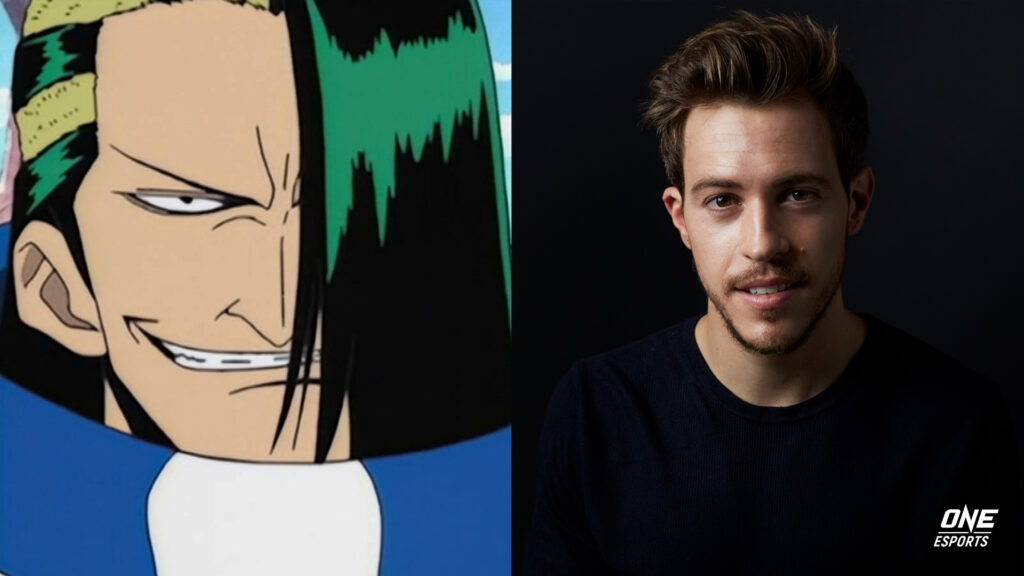 Sven Ruygrok, a former Cirque du Soleil acrobat and talented South African actor, is set to bring the character of Cabaji, the acrobat swordsman from the Buggy Pirates, to life in the highly anticipated One Piece live-action series.
With his background in acrobatics, Ruygrok is a natural fit for the role of Cabaji, seamlessly blending his physical prowess with his acting skills. Having showcased his talent in notable films such as Spud and Bring It On, as well as the television drama Warrior, Ruygrok has proven his versatility as an actor across different mediums.
---
Nicole Fortuin as Ririka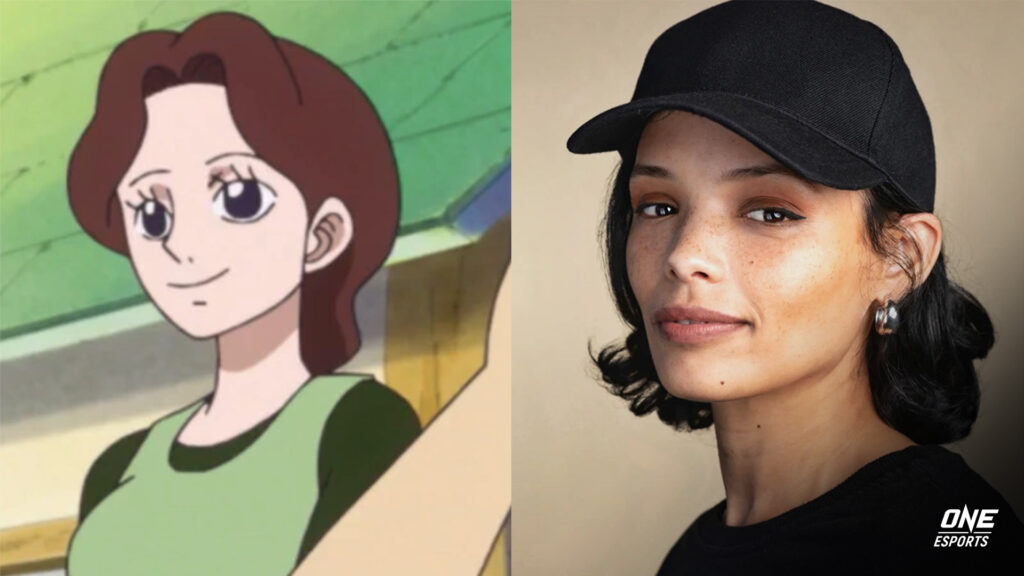 Grab a drink or two and, while you're at it, have a chat with Shells Town's local bartender, Ririka, played by Nicole Fortuin.
She is a South African actress who has appeared in films like A Cinderella Story: If the Shoe Fits and Flatland.
---
Albert Pretorius as Buchi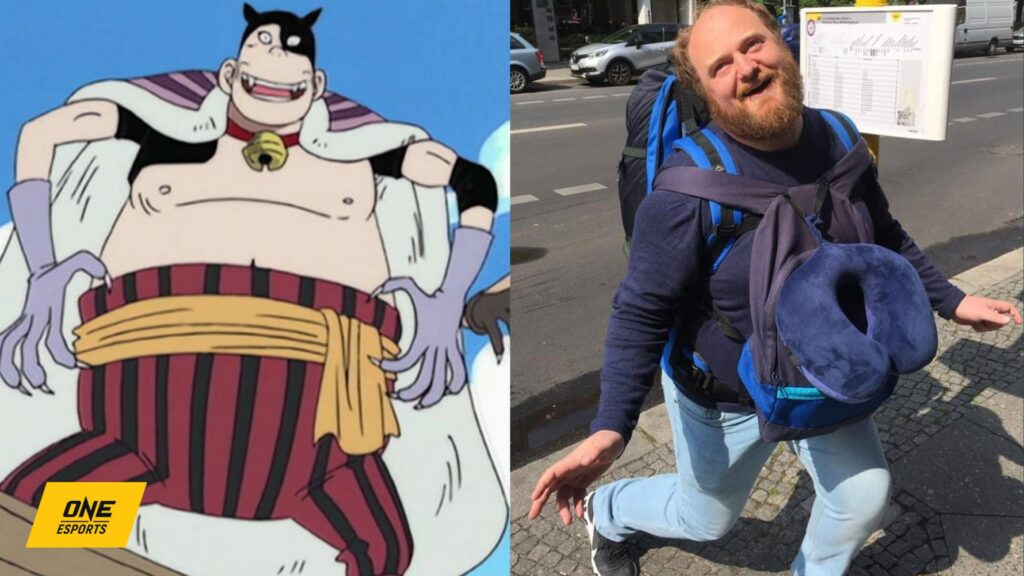 Stage and film actor Albert Pretorius brings the character of Buchi, one of the cunning Nyaban Brothers, to vibrant life with his exceptional talent.
Pretorius boasts an impressive portfolio, encompassing various noteworthy projects. Notably, his portrayal in The Seagull garnered him a nomination for the prestigious Best Actor award in 2020. With over a decade of experience in the entertainment industry, he has established himself as a seasoned actor since his debut in 2010.
---
Audrey Cymone as Kuina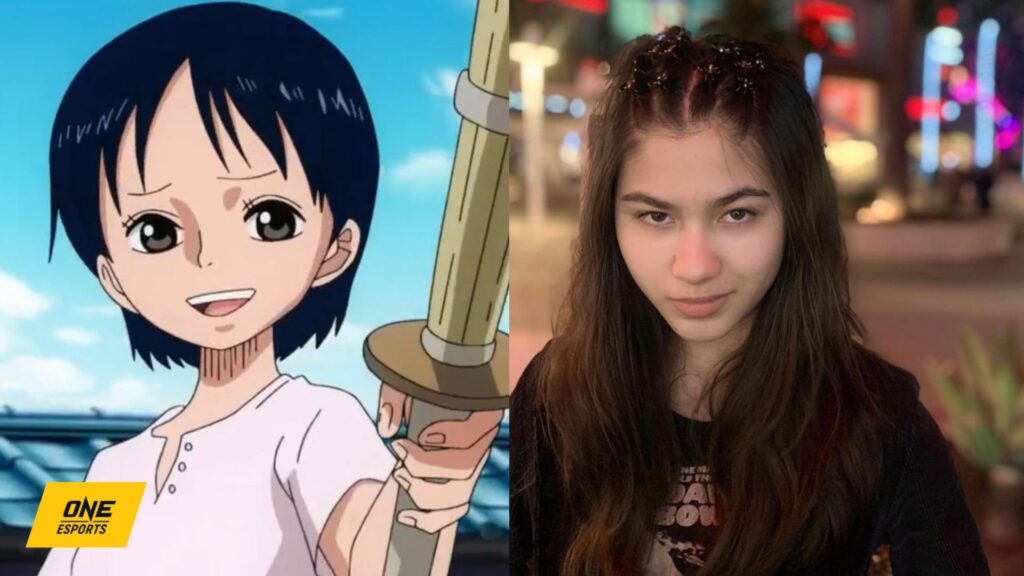 For enthusiasts of Disney's television shows, Audrey Cymone may already be a familiar face, having made appearances in several episodes of the comedic series Sydney to the Max.
In the highly anticipated One Piece live-action series, the talented 13-year-old actress will brilliantly portray the character of Kuina, Zoro's rival.
---
Colton Osorio as young Luffy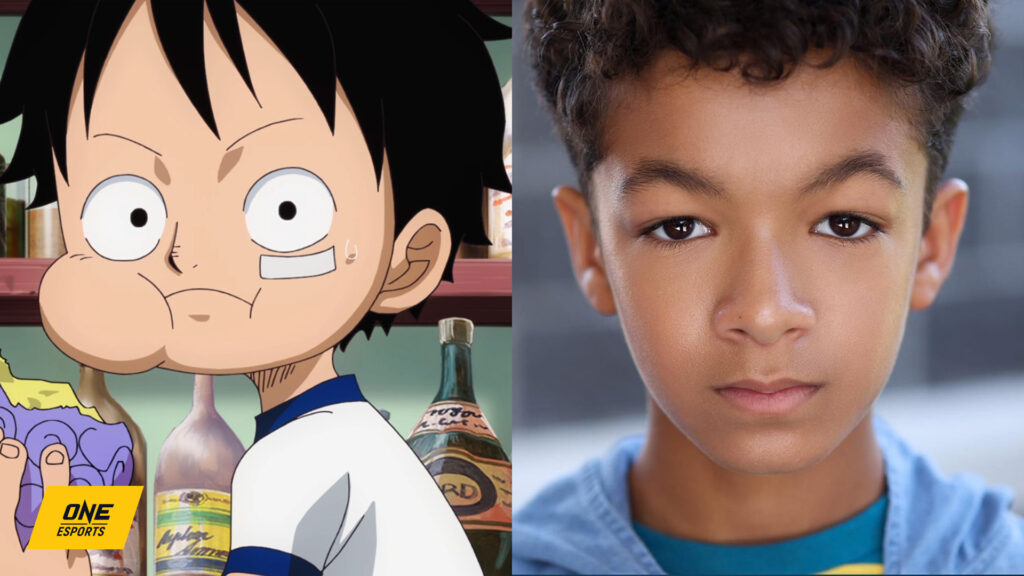 Colombian-American child actor Colton Osorio is young Luffy in the One Piece live action series. He has appeared in a few television dramas, including Law & Order: Special Victims Unit and New Amsterdam, as well as in children's shows like Sesame Street.
---
Kevil Saula as young Usopp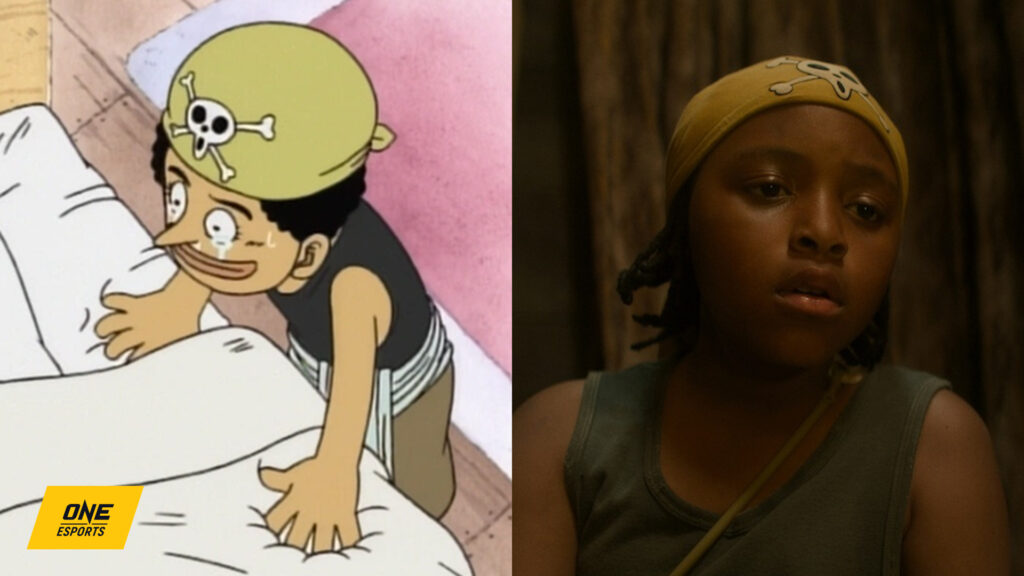 Kevin is completely new to Hollywood, and his role as young Usopp marks his very first experience as a professional actor.
---
Christian Convery as young Sanji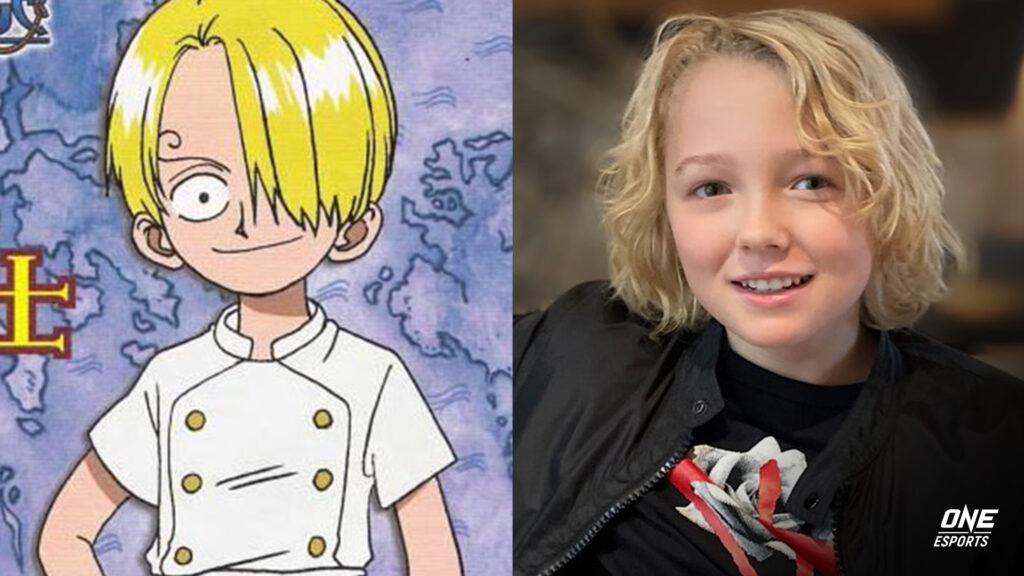 Christian Convery, a rising talent within his own generation, takes on the role of young Sanji in the One Piece live-action series. He has gained recognition for his portrayal of Gus, the main character in Netflix's Sweet Tooth, in addition to his performance as Henry in the film Cocaine Bear.
---
Lily Fisher as young Nami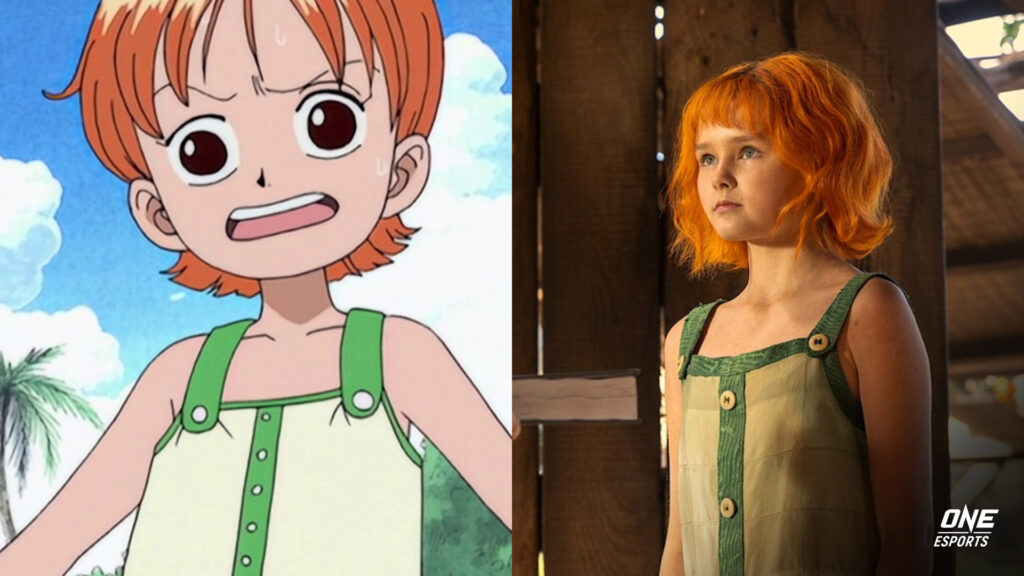 Lily Fisher is young Nami in the One Piece live action. Prior to the series, she worked on another Netflix project, Blonde, as Young Norma Jeane. She was also previously in General Hospital, Grey's Anatomy, and Life and Beth.
---
Maximilian Lee Piazza as young Zoro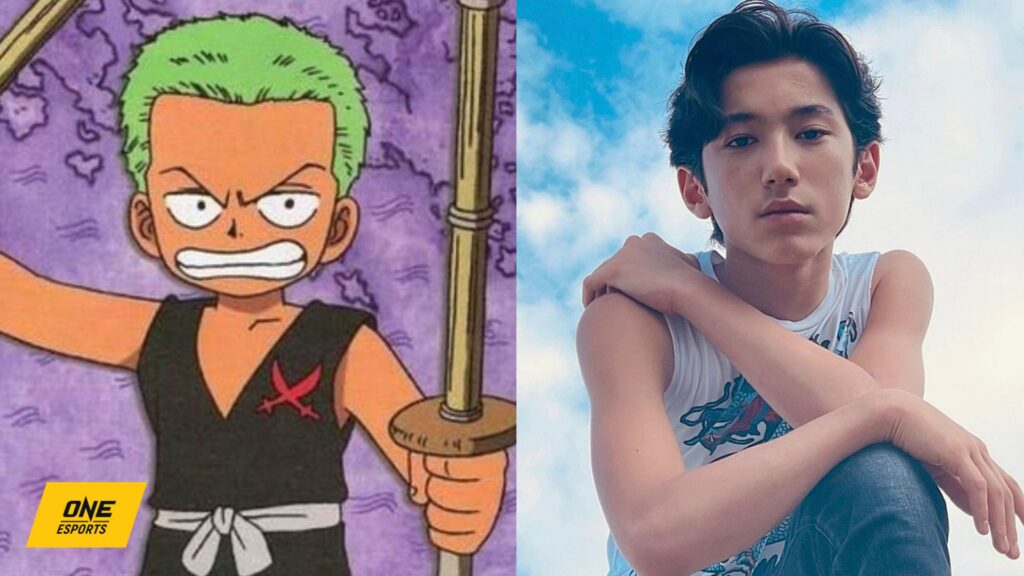 "Start 'em young," as the saying goes, and Maximilian Lee Piazza, a talented actor based in New York, has already embarked on an impressive journey in both acting and sword martial arts at a remarkably young age.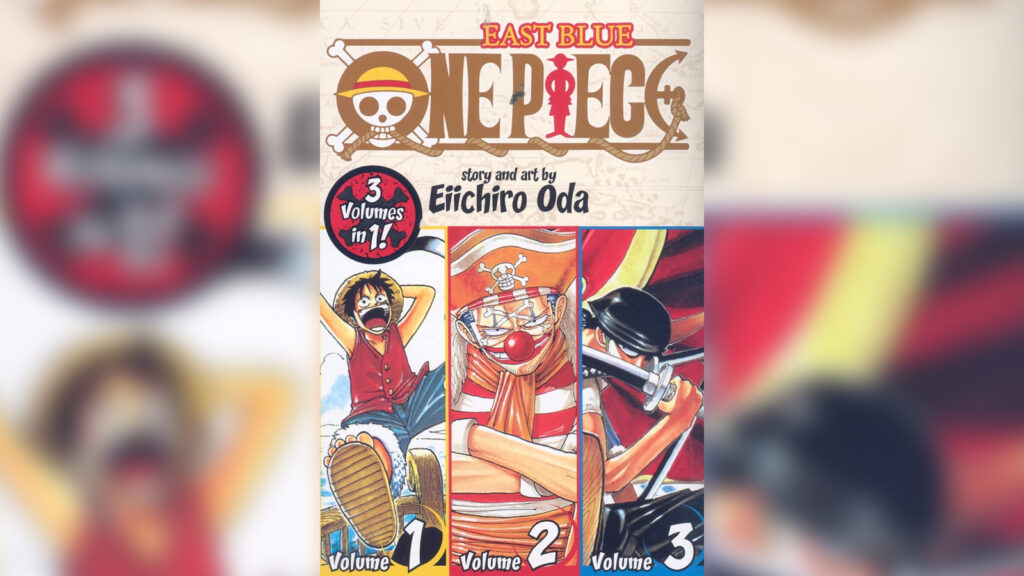 Piazza's talent has been showcased in popular TV series such as the iCarly reboot and Only Murders in the Building. Additionally, he had the opportunity to collaborate with acclaimed actors Ryan Reynolds and Will Ferrell in the movie Spirited, further boosting his promising career.
With his deep-rooted knowledge of laijutsu, we eagerly anticipate the unveiling of Piazza's portrayal as a younger version of Zoro in the One Piece live-action series.
---
Milton Schorr as Don Krieg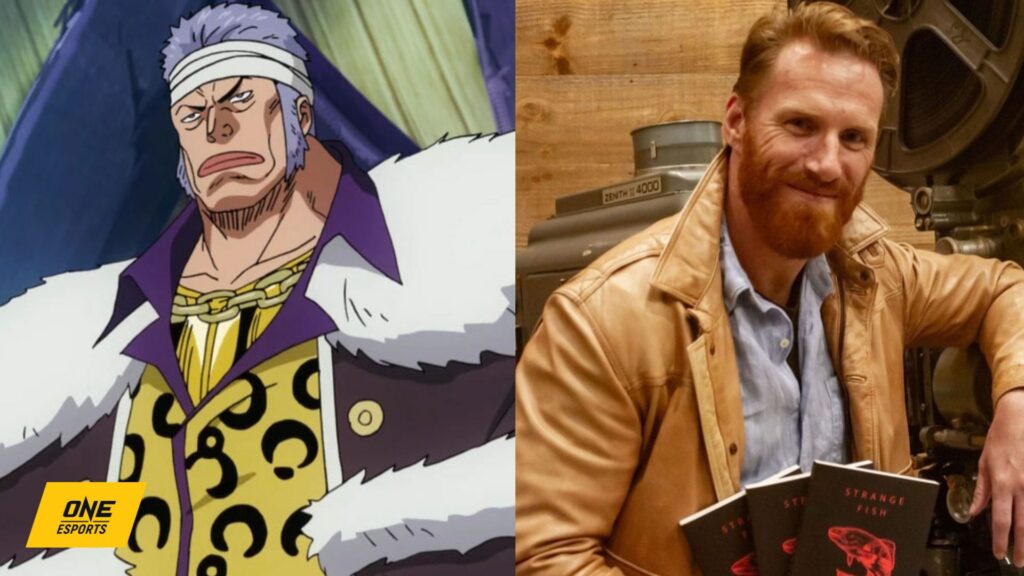 The main antagonist of the Baratie Arc, Don Krieg, will be played by Milton Schorr. He has been acting since 2007 and has worked on numerous projects, some of which include Resident Evil: The Final Chapter and Redeeming Love.
He is also a writer and is the author of two novels, "Strange Fish" and "A Man of the Road."
---
Armand Aucamp as Bogard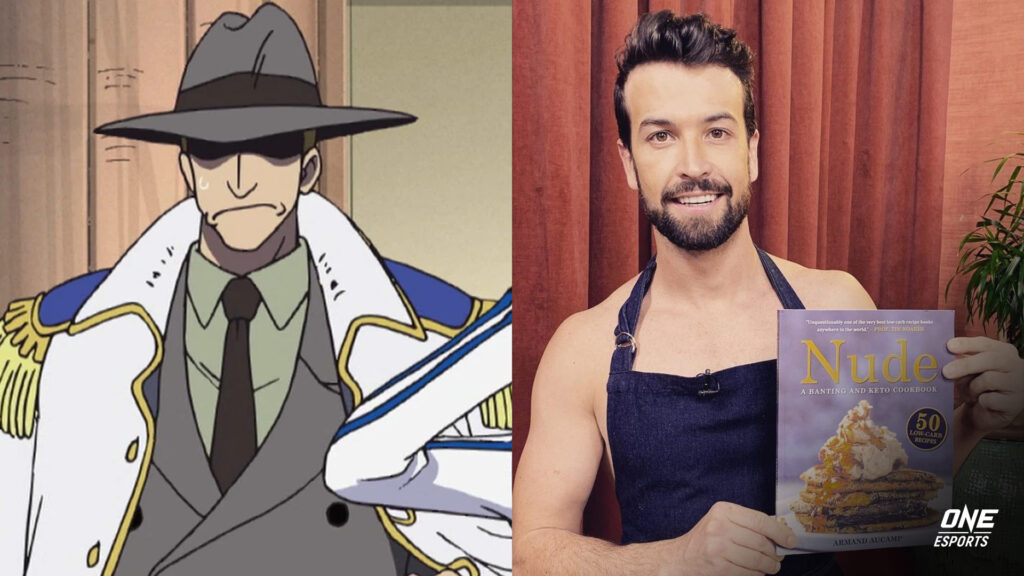 Armand portrays Bogard, who serves as a Marine Headquarters officer and acts as the trusted right-hand of Vice Admiral Monkey D. Garp.
Armand is a South African actor renowned for his work in TV, film, and theater. He gained fame through his lead role as Tom Niemandt in the television series Die Boekklub.
---
Ian McShane as the narrator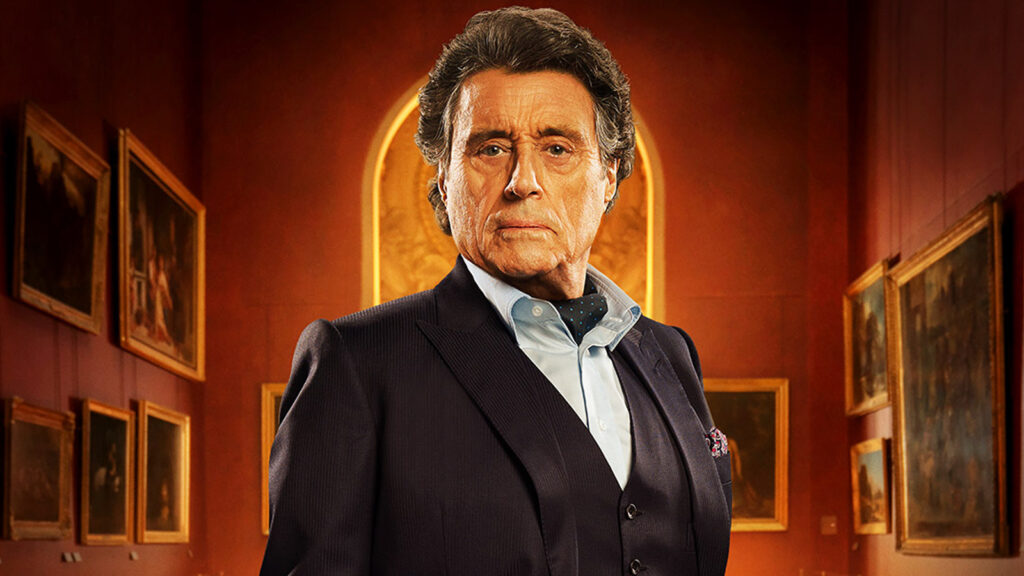 Wealth. Fame. Power. The man who had everything in this world… The Pirate King, Gold Roger. The great treasure he left behind, One Piece has opened the curtain on a grand era! It is a time when eager pirates set sail, battle, and become great! The Great Age of Pirates! Words he spoke drove countless men out to sea. And so men set sights on the Grand Line, in pursuit of their dreams. The world has truly entered a Great Pirate Era!
Award-winning actor Ian McShane is the narrator of Netflix's One Piece live action series. The One Piece narrator is omniscient and describes events in third-person.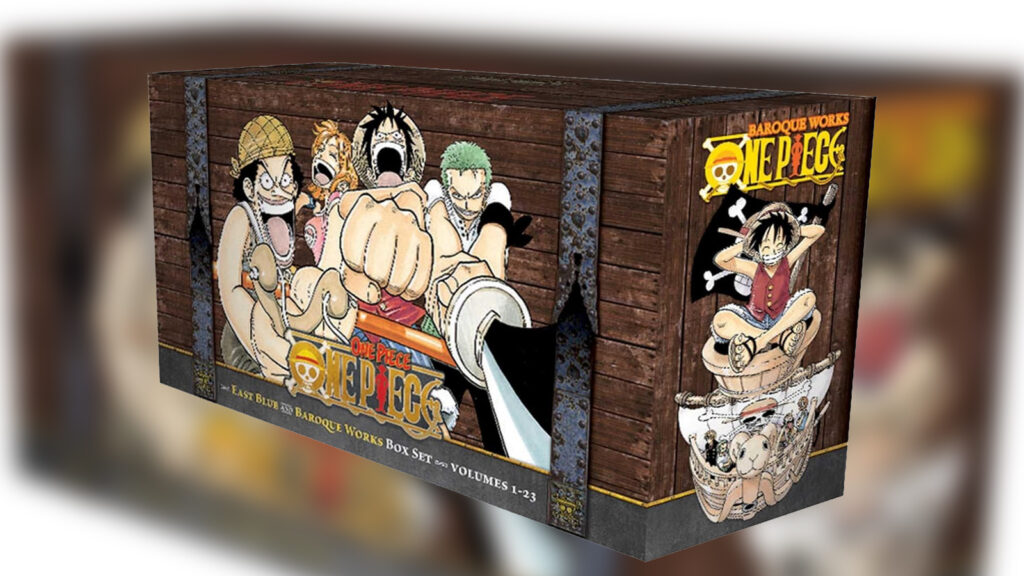 Ian McShane's most popular roles include Al Swearengen in "Deadwood" and Mr. Wednesday in "American Gods." He is also recognized for his work as Lovejoy in "Lovejoy" and Hellboy's Father in the "Hellboy" film series.
---
Brashaad Mayweather as Patty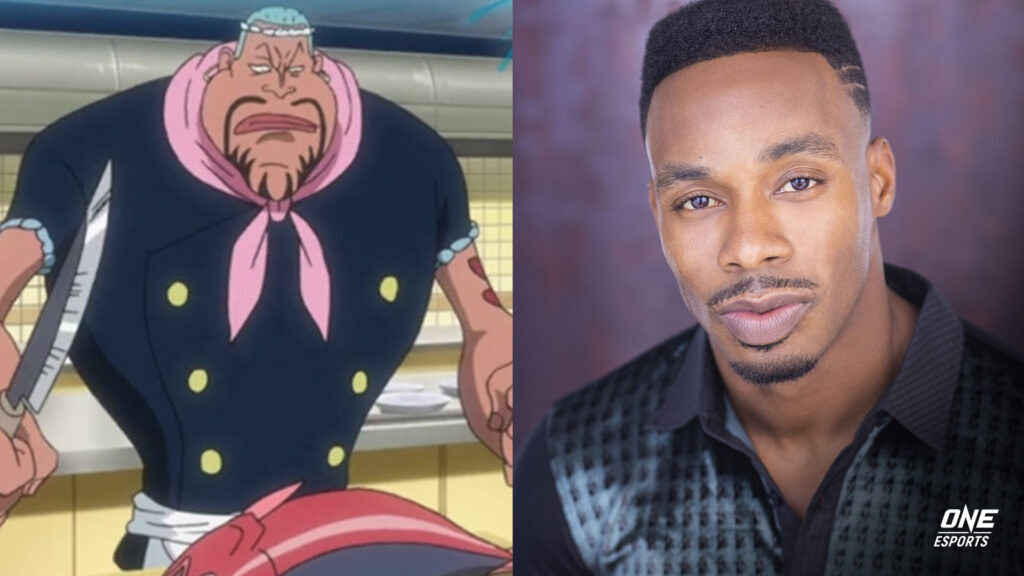 Brashaad is Patty, one of the main cooks at the Baratie. He has made appearances in movies like Summer with the Guys and SWAT: Unit 887.
---
Stevel Marc as Yasopp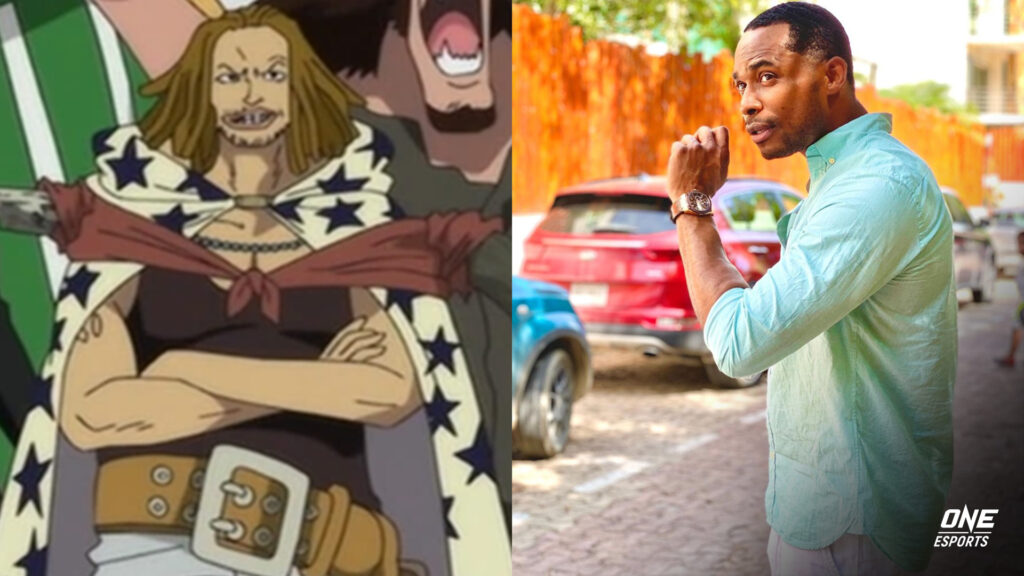 Stevel is Yasopp, Usopp's father, in the One Piece live action. He has starred in movies and television dramas like Last Sacrament and Professionals.
---
Chante Grainger as Banchina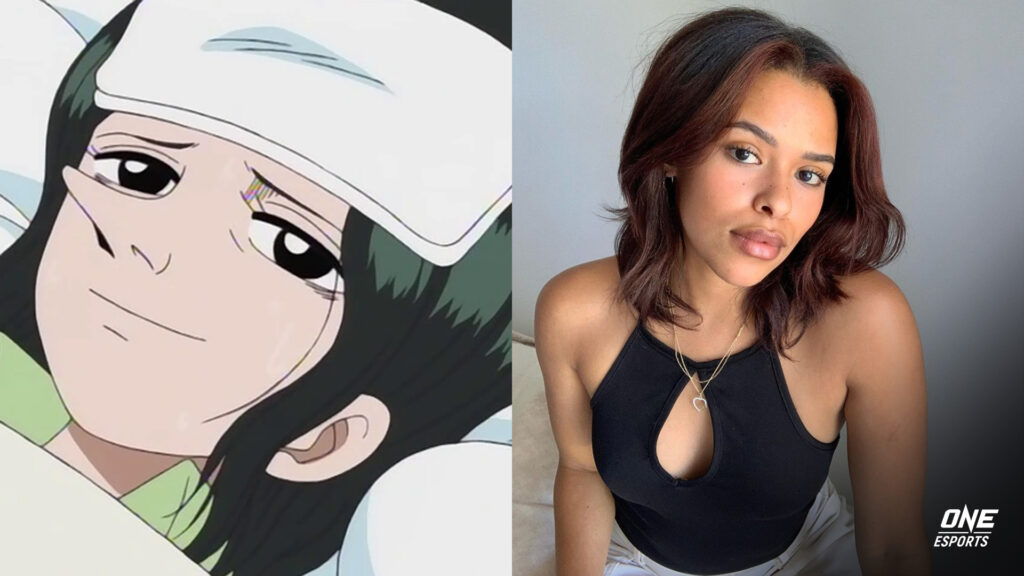 Chante is Banchina in the One Piece live action series. Banchina is the deceased mother of Usopp and the wife of Yasopp.
Previously, Chante took on the role of Jamie-Lee Kampher in South African drama Arendsvlei.
---
Michael Dorman as Gold Roger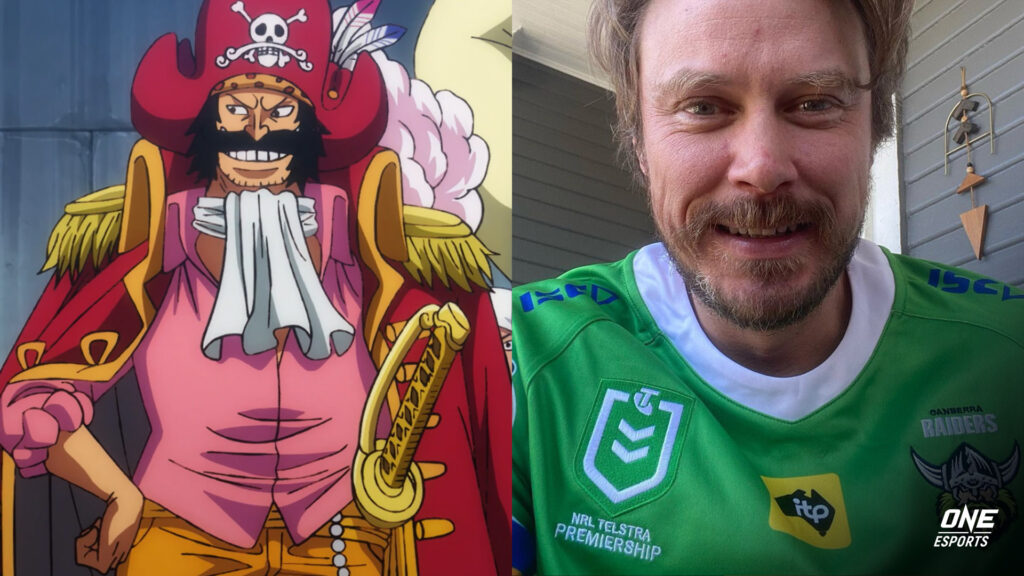 Kiwi actor Michael Dorman plays Gold Roger, a legendary and infamous pirate who was the former Pirate King in One Piece.
Michael is known for his roles as Gordo Stevens in For All Mankind and as John Tavner in Patriot.
---
One Piece live-action teaser and trailer
---
---
The series finished filming its first season in August 2022, produced by One Piece creator Eiichiro Oda, alongside showrunner Steven Maeda and producer Matt Owens.
---
---
Eiichiro Oda promises that the adaptation will be "faithful to the fans who have supported One Piece for 20 years," according to an interview with Variety.
---
---
One Piece live-action episodes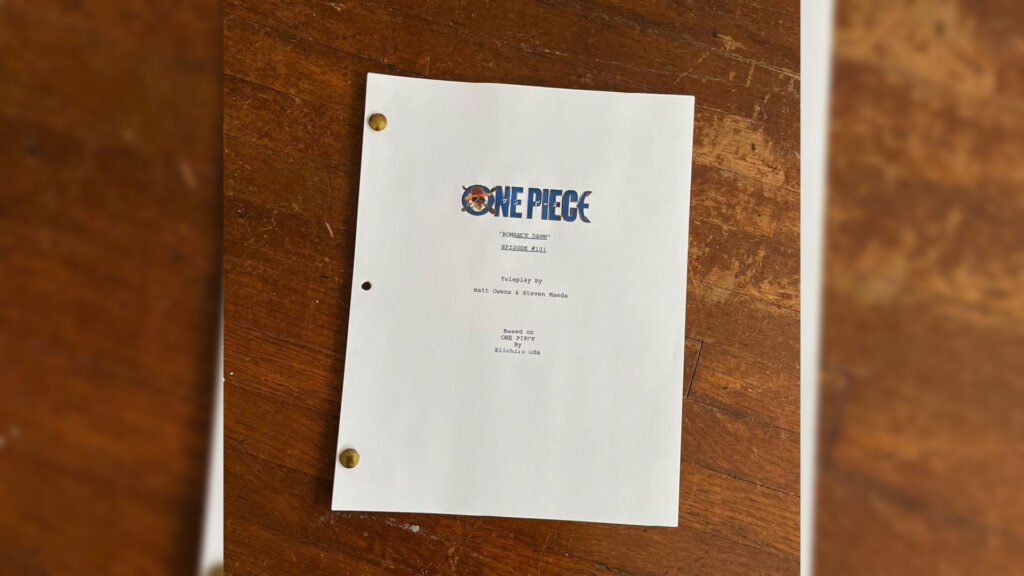 The debut season of the One Piece live-action series will have a total of eight episodes, as confirmed by Oda in an announcement.
---
One Piece live-action Netflix dubbing and languages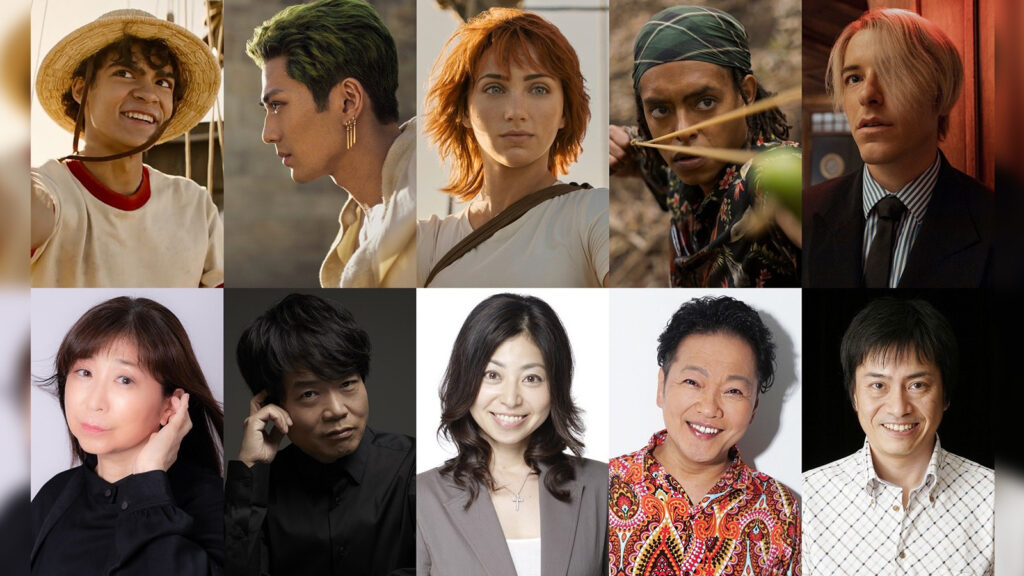 The original voice actors of the anime will be dubbing the Netflix series, as announced by the One Piece live-action main cast during Anime Expo 2023 held from July 1 to July 4 in Los Angeles, California.
---
One Piece live-action release date
The One Piece live-action series will air on Netflix on August 31, 2023, as announced on Netflix's Tudum showcase.
The live-action adaptation was originally scheduled to be an exclusive Netflix release in summer 2023. However, Oda and the Netflix team followed up by announcing that it would be delayed.
"It was announced that the show will launch in 2023, but (Netflix) promised that we won't launch it until I'm satisfied," he wrote in his most recent handwritten update.
"It'll take a bit more time to get this show done," he said. "But we'll continue to do our best to deliver a show that we're confident will be enjoyed by everyone around the world!"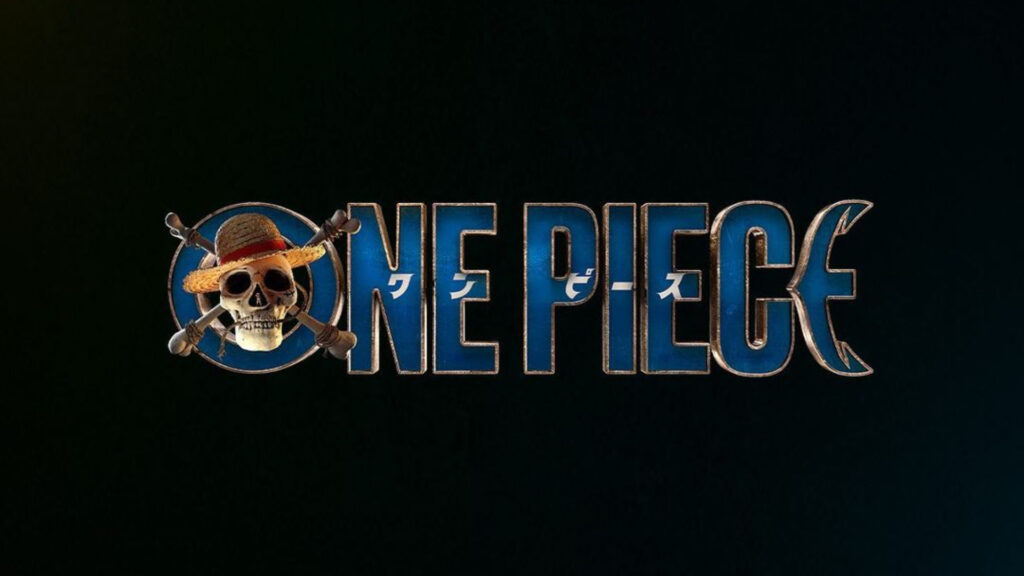 You can follow the official One Piece live-action Instagram account for more updates.
Just a heads up, some of the links on ONE Esports are affiliate links. This means if you click on them and make a purchase, we may earn a small commission at no additional cost to you. It's a way for us to keep the site running and provide you with valuable content. Thanks for your support!
READ MORE: One Piece creator on Inaki as Luffy: 'He was just like the person I drew in my manga'