Eiichiro Oda's One Piece has solidified its status as an anime legend, captivating audiences worldwide. At the center of this epic tale is Monkey D. Luffy, a young and ambitious adventurer with a fervent dream of becoming the King of the Pirates.
Luffy's unwavering and infectious spirit of adventure, along with his genuine and kind-hearted nature, has garnered him a massive following of fans who find inspiration in his journey. His childlike curiosity further adds to his charm and makes him an endearing character that resonates with viewers.
For the millions of anime fans who admire Luffy, we've compiled a list of the best figures featuring him in his default outfit, including both his pre and post-time skip appearances. Figures of Luffy in different looks, particularly in his Gear 5 form, can be viewed in this other article.
The best Luffy figures available on Amazon, with prices starting at US$19
---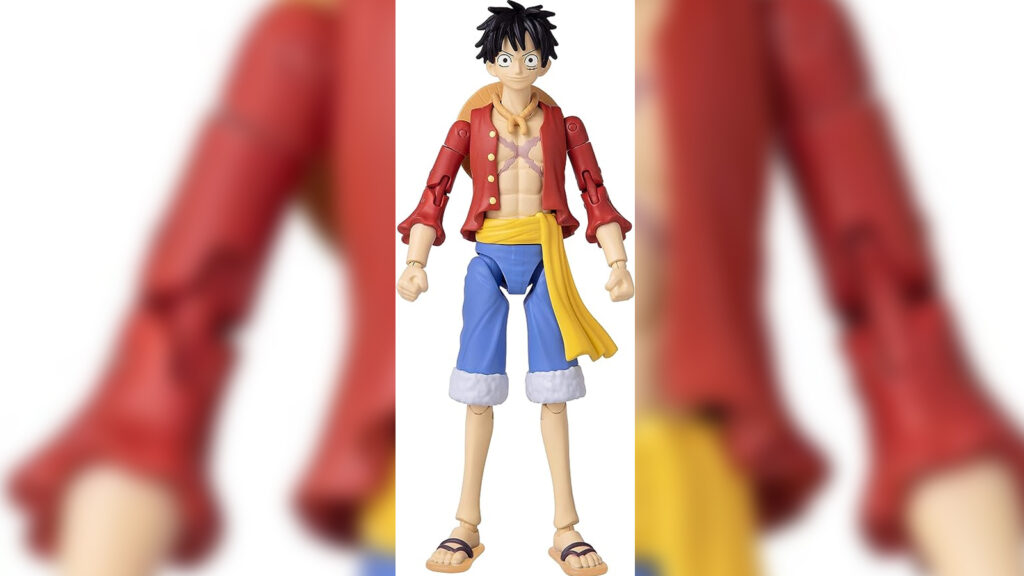 You can get the most affordable figure of Luffy from this compilation for under US$20.
Crafted with meticulous detailing, this 6.5-inch scale figure offers a canvas to relive Luffy's moments from the series. Boasting over 16 points of articulation, it enhances the figure's posability, making it a must-have for any collector or fan.
As part of Bandai's Anime Heroes series, it comes with an extra set of hands and can stand on its own in different poses.
---
---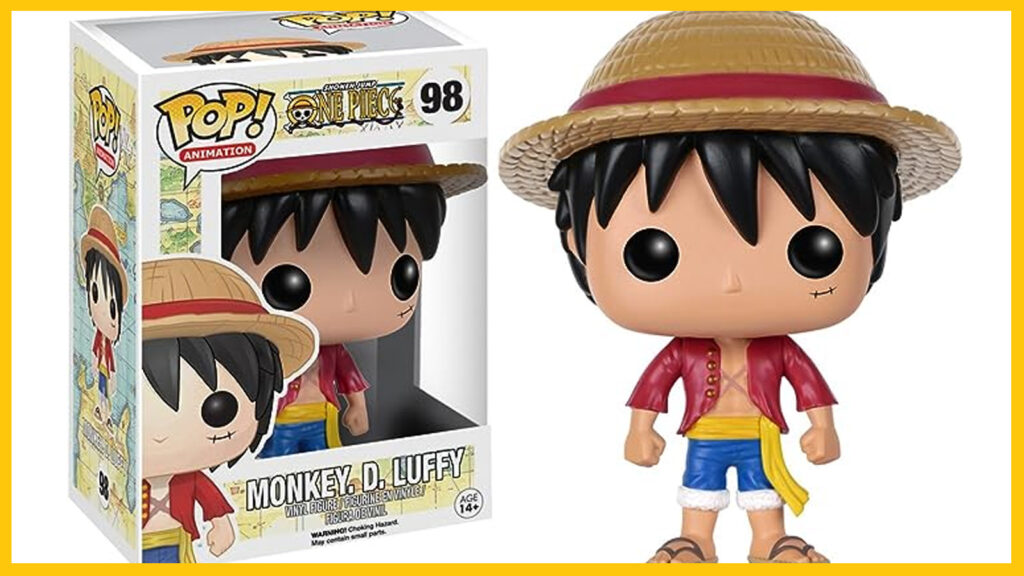 If you want something small that could fit your workspace or just your coffee table, then a Funko Pop figure of Monkey D. Luffy is perfect for you.
Measuring perfectly to nestle among your office essentials or rest atop your favorite reading material, this figure offers a delightful touch of pirate flair to your surroundings.
---
---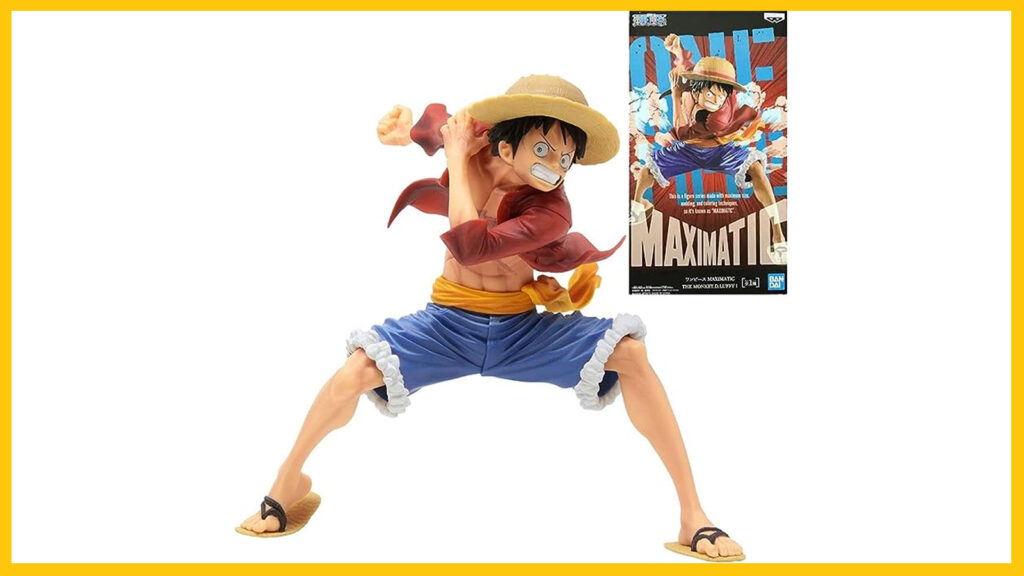 Looking for a figure that best represents Luffy's passionate fighting style? Look no further than this collectible from Banpresto's Maximatic series!
It shows the anime protagonist in a truly fearsome stance. With legs firmly planted, knees bent, and right fist poised for a mighty punch, Luffy's determination radiates through every sculpted detail.
---
---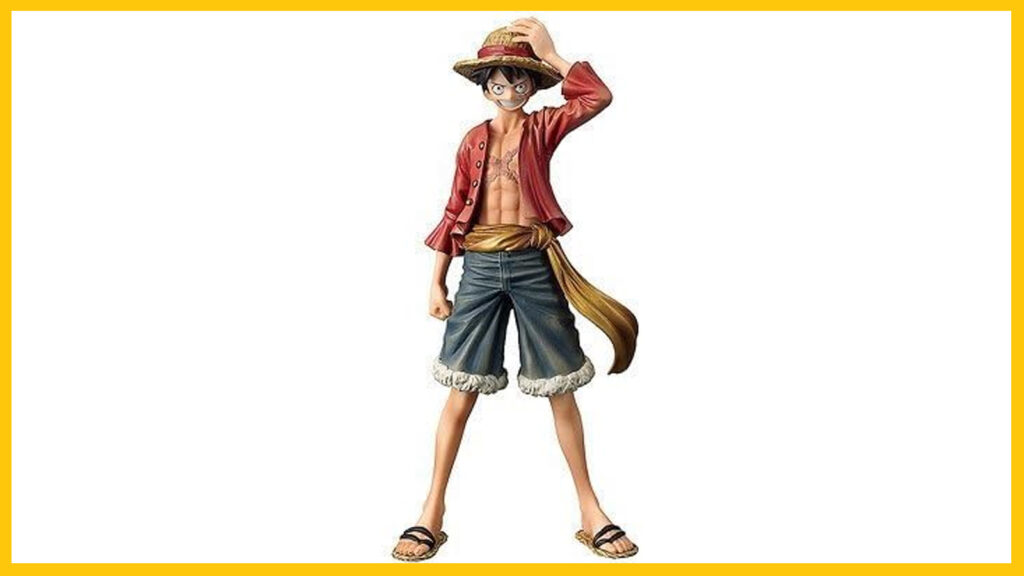 With a height of 5.9 inches, this figure features Monkey D. Luffy in a dynamic and energetic pose, a reflection of his adventurous spirit.
It is part of The Grandline Men Volume 10 collection, which also includes other characters like Usopp, Trafalgar Law, Kozuki Oden, and more.
---
---
---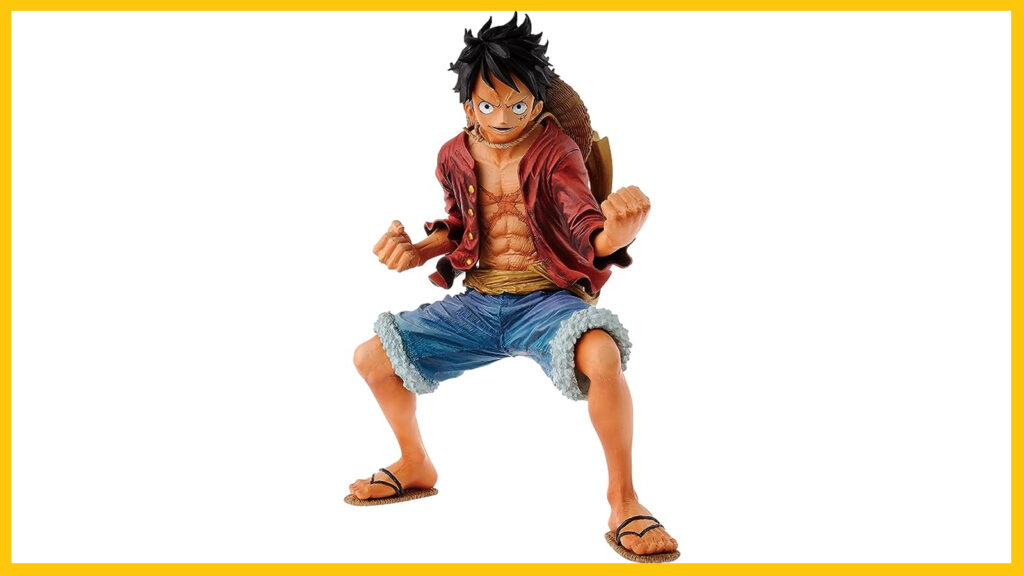 Standing at an impressive 7.1 inches, this Monkey D. Luffy sculpture commemorates the 15th anniversary of One Piece in Japan.
Remarkably detailed, it holds the distinction of being the largest and most intricately crafted figure in One Piece history, according to Banpresto. The design comes from the esteemed Bandai designer Mr. Yamashita, and it has earned the recognition of being the favored sculpture by Oda himself.
---
---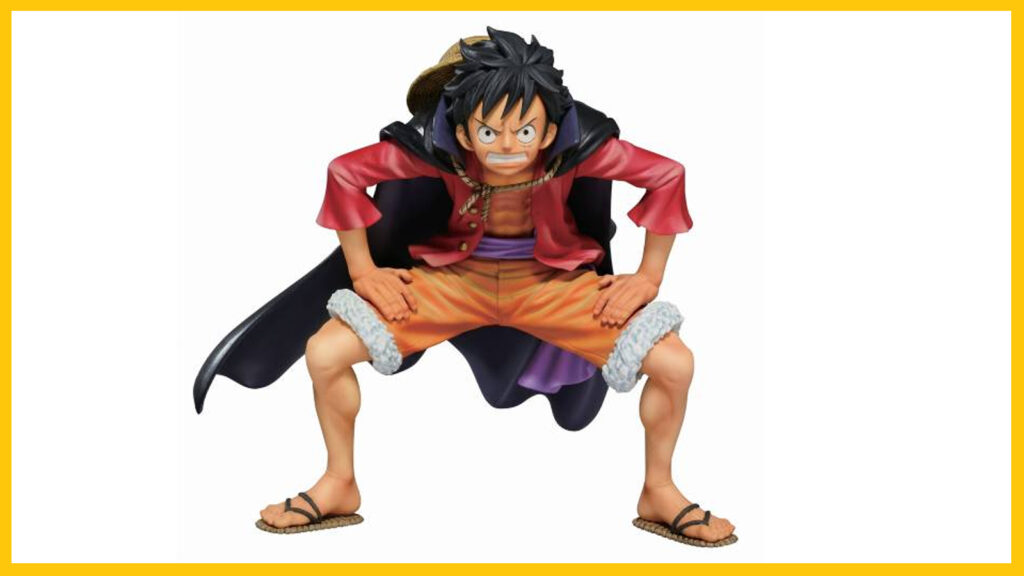 Meticulously crafted and skillfully sculpted, this statue impeccably captures the essence of Monkey D. Luffy from the acclaimed series. Towering at approximately 3.93 inches in height, the portrayal of Luffy is a testament to one of his signature stances -– teeth gritted, a fierce resolve etched upon his face, and his hands poised above his thighs.
---
---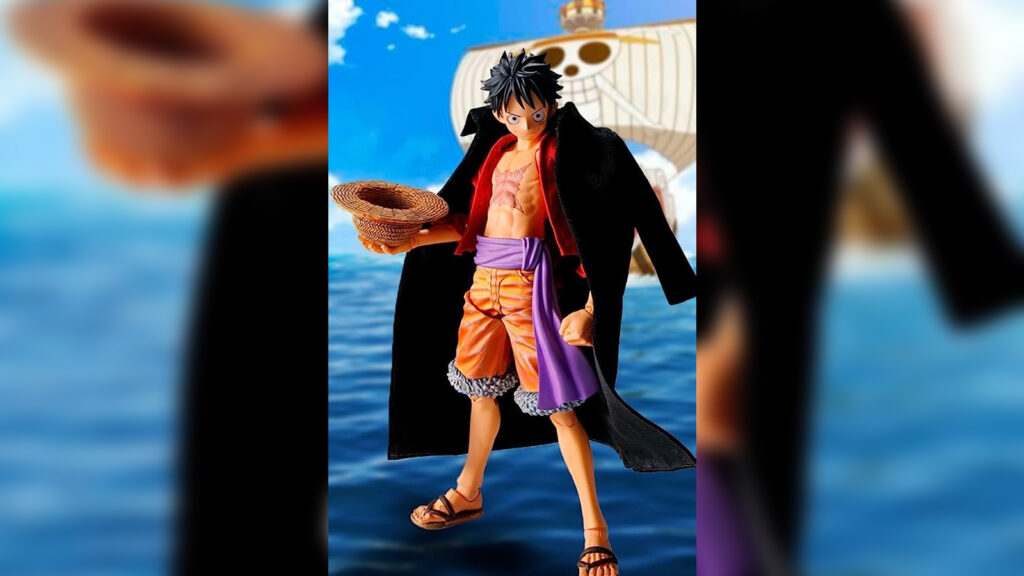 Are you enjoying the Wano Country Arc so far? This figure serves as a poignant memento, encapsulating the highs and lows within the saga.
With an assortment of four optional expression parts and three eye variations, the figure offers a versatile range of displays, whether Luffy sports his iconic straw hat or not. Additionally, the set includes numerous hand choices, a pair of Busoshoku arms, a cape, and a stand.
---
---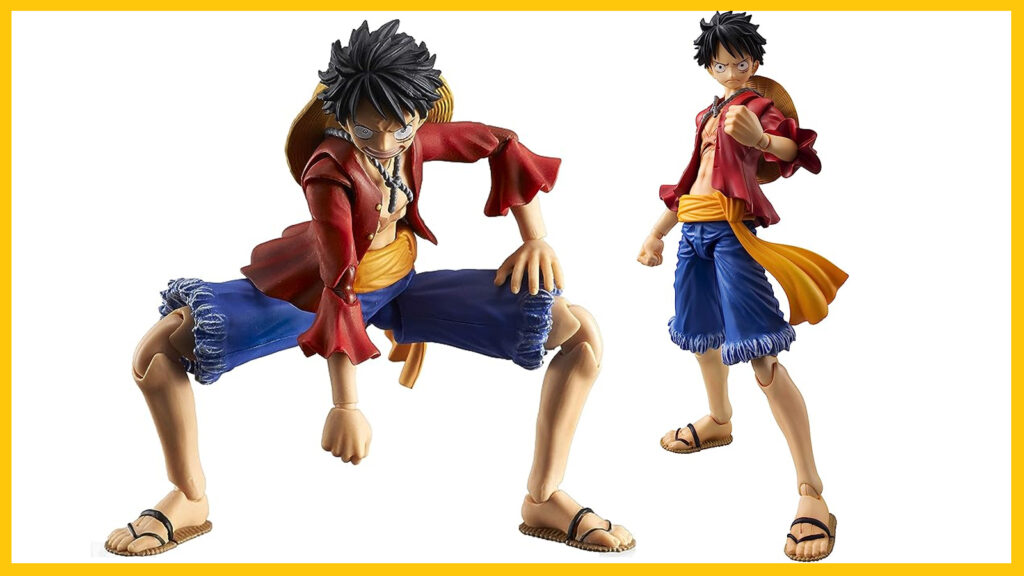 Among Banpresto's impressive lineup, the Megahouse series houses some of their finest figures, and this particular gem stands out. With three facial parts and a detachable straw hat, it grants plenty of versatile poses and setups, ensuring Luffy takes center stage in your collection.
---
---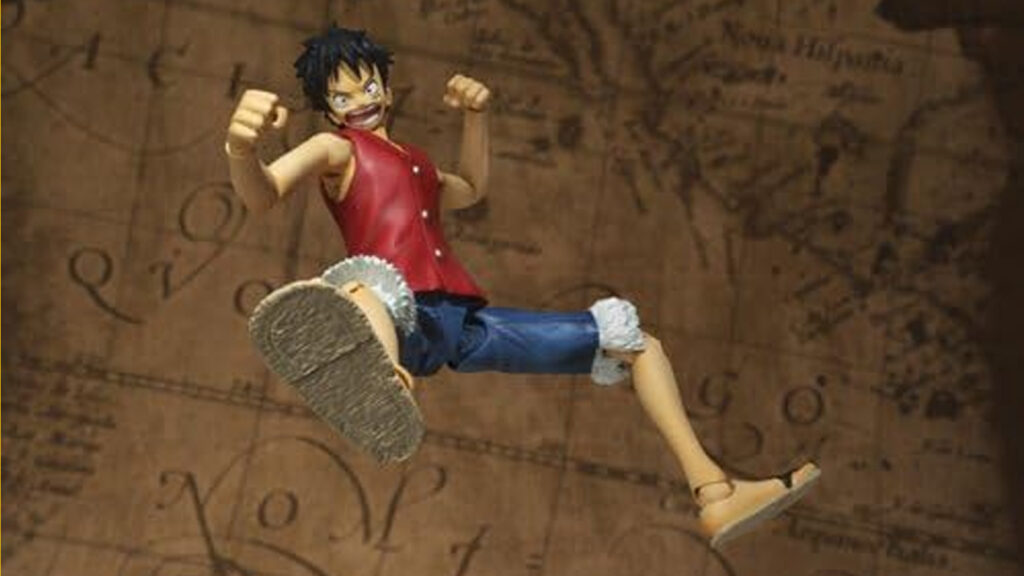 At the pinnacle of this list rests the priciest Luffy figure, brought to life by the craftsmanship of Bandai S.H. Figuarts.
It captures Luffy's pre-time skip appearance, complete with his signature red vest. With exceptional articulation, the figure offers an array of dynamic poses. Its sculpting and detailing breathe life into Luffy's form, while multiple interchangeable facial expressions and hands offer limitless customization.
The figure's paintwork and construction ensure enduring quality, making it a great choice for both display and play. It comes with accessories as well such as Luffy's straw hat, the Gomu Gomu no Mi punches, and other items, making it a true collector's masterpiece.
---
---
Just a heads up, some of the links on ONE Esports are affiliate links. This means if you click on them and make a purchase, we may earn a small commission at no additional cost to you. It's a way for us to keep the site running and provide you with valuable content. Thanks for your support!
READ MORE: One Piece watch order: How to watch the anime, movies, and OVAs in chronological order