Jujutsu Kaisen 0 is the hottest anime movie right now with millions of dollars worth of earnings, making it a global hit. The film currently holds a 97% Rotten Tomatoes rating, and has been praised for its characters, music, and flawless animation by Japanese studio MAPPA.
To further hype up fans on the release of the movie, Chinese cosplayer Taruki and his friend released new Jujutsu Kaisen 0 cosplay photos featuring protagonists Yuta Okkotsu and Rika Orimoto.
The movie is centered on Yuta, a high-school student who is haunted by the cursed spirit of his childhood friend, Rika. The film takes place before the events that transpired in season one, featuring a younger Gojo Satoru guiding Yuta on how to control Rika.
Jujutsu Kaisen 0 cosplay reunites Yuta Okkotsu and Rika Orimoto's human form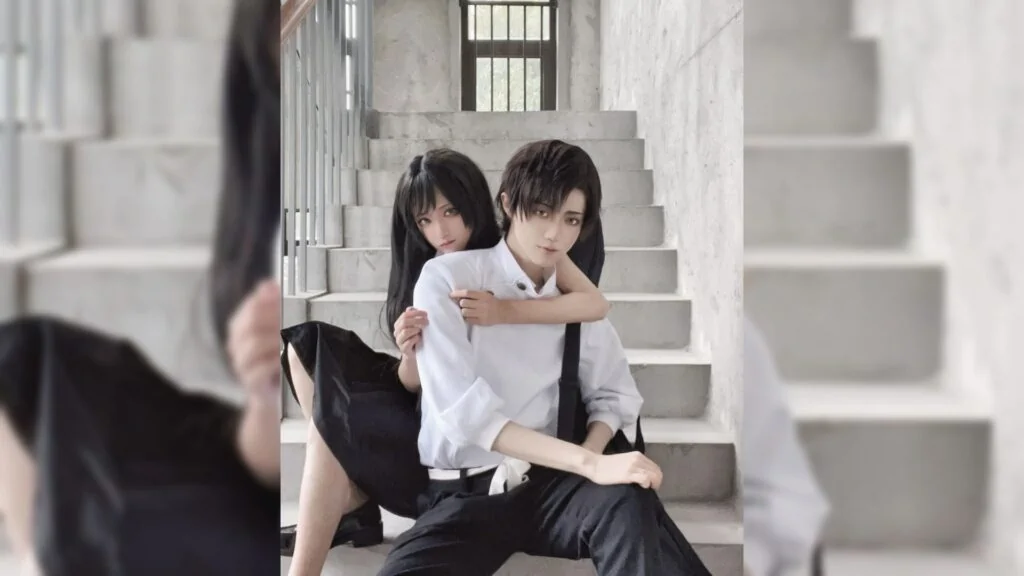 Childhood sweethearts Yuta and Rika are simply inseparable, as seen in Taruki's cosplay from Jujutsu Kaisen 0. Together with his fellow cosplayer, the two captured the special connection between the odd couple.
The Jujutsu Kaisen 0 cosplay photoset showcases Rika's human form before she became the vengeful spirit known as the "Queen of Curses". She has her arms wrapped around Yuta in all the cosplay photos, displaying the character's affectionate side towards her osananajimi (childhood friend).
This exact pose is officially canon in the series, and is actually featured in the cover of the Jujutsu Kaisen 0 manga.
---
---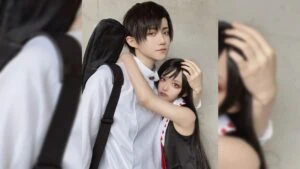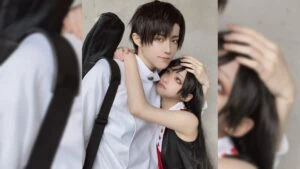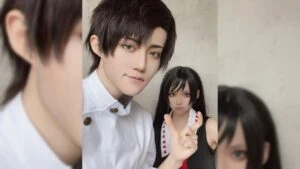 Aside from Yuta, Taruki has also cosplayed other Jujutsu Kaisen characters such as Yuji Itadori, Gojo Satoru, and Toge Inumaki. He is also a huge fan of another MAPPA anime, Chainsaw Man, and has cosplayed Denji, the protagonist of the upcoming series.
Follow Taruki on his Instagram account (@tkk220) for more of his cosplays.
Jujutsu Kaisen 0 is still showing in cinemas in selected countries worldwide, including Singapore, Malaysia, Brunei, the United States, and Canada. Find out JJK 0's release date in your country and where to get tickets here.
READ MORE: Jujutsu Kaisen 0 release dates, movie trailer, where to buy tickets