Updated on June 29, 4:05 p.m. (GMT+8): Improved relevancy.
Welcome to a world where humans, curses, and sorcerers co-exist. Or not.
Jujutsu Kaisen 0 the movie is based on Volume 0 of Gege Akutami's manga Jujutsu Kaisen, a four-chapter series that introduces readers to its expansive universe.
A prequel to the 24-episode Jujutsu Kaisen anime released in 2020, the 105-minute long feature debuted in Japan on Christmas Eve last year, and made a whopping US$91 million at the box office. Now, the film's subbed and dubbed version is being rolled out to international audiences worldwide.
For fans of the franchise, this is obviously a must-watch. Animated, directed, and scored by the same team behind the anime, we can expect high quality animation, an amazing soundtrack, and our favorite returning voice actors.
Even if you don't know anything about Jujutsu Kaisen and haven't watched the anime or read the manga, the film does a good job at introducing Akutami's weird and well-loved fictional world.
Read on to find out what you can expect in this spoiler-free review.
---
---
Jujutsu Kaisen 0 is a prequel story that provides you with answers — and lot of questions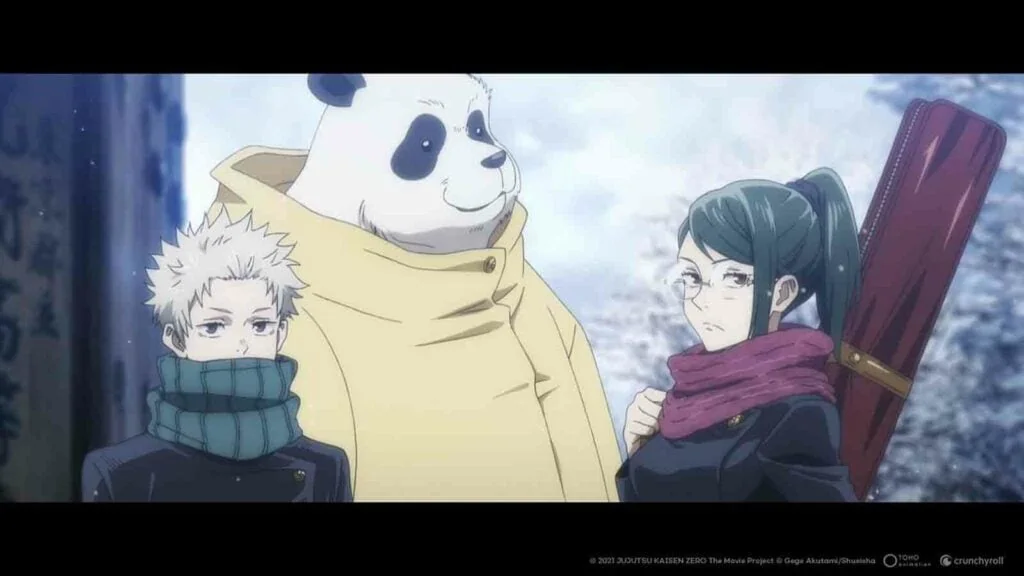 Different storyline, different protagonist.
JJK 0's main purpose is to establish Yuta Okkotsu, a character who will become more prominent in Jujutsu Kaisen's second season to be released in 2023.
The movie is set one year before season one, where we learn about his backstory, his relationship with Rika Orimoto, how she became a curse, how he got enrolled at the Tokyo Metropolitan Curse Technical School, Satoru Gojo's influence on him, his relationship with classmates, and how strong he can be as a Jujutsu sorcerer.
It's an important tale to tell because Yuta doesn't even appear in season one of the anime. He's mentioned a handful of times by other characters but never shows up, as he's on an overseas mission as a special grade sorcerer.
Students in the same year as Yuta who drive the story are Maki Zenin, Toge Inumaki, and Panda. Side characters in the anime, the trio get more airtime in the movie, as we get to see how they change on the inside and out during their interactions with Yuta, who is a catalyst for growth.
While a timid person with low self-esteem, Yuta has the potential to become immensely powerful.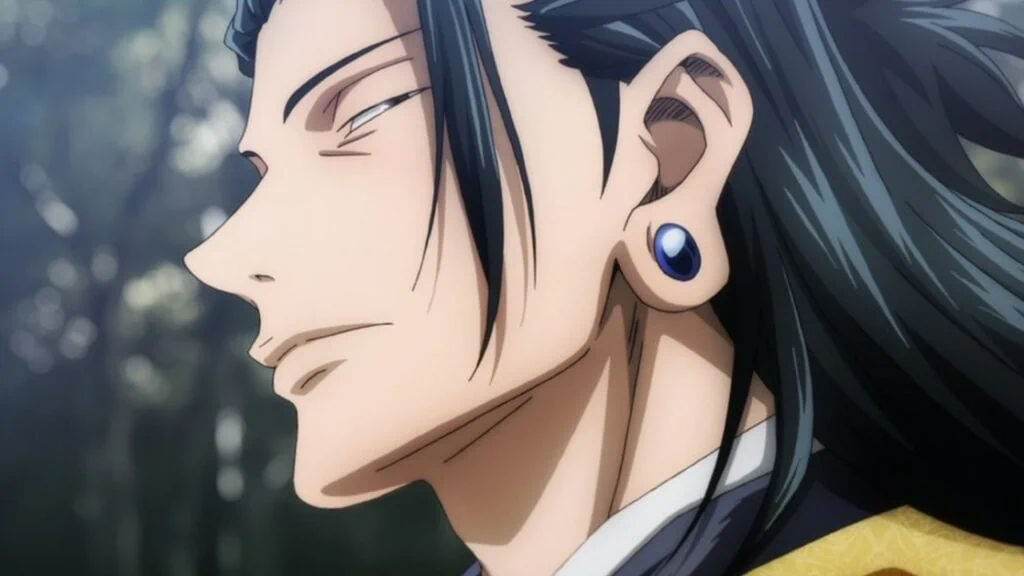 On top of that, the main antagonist, Suguru Geto, clearly has beef with Satoru Gojo, so there's even more to unpack. The good thing is that his motivations in the movie are clear, which leads to an explosive, satisfying climax.
The more complex problem is that the backstory of his life's philosophy is not developed. That forms a large part of the anime's season two, so movie-watchers will have to contend with flashback scenes and snippets that attempt to piece together the past.
While the plot is quick to establish the world of curses, with brief explanations on how they form, how they grow, and what's required to eliminate them, newcomers are inevitably left with more questions than answers by the end of it. After all, the film doesn't exist in isolation, and therefore doesn't touch on why there are different types of curses, why sorcerers have so many varied abilities, how grading is done, how Panda functions, or why Gojo is the way he is.
(Then again, he's good looking, cool, and incredibly strong, and for many, that's more than enough.)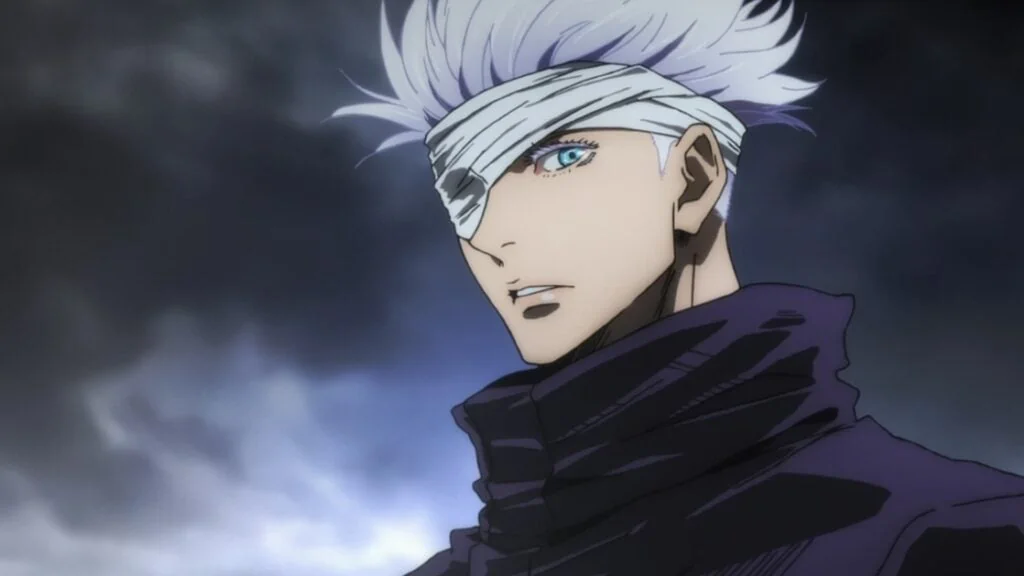 At the end of the day, Jujutsu Kaisen has become a franchise, so if the movie leads you to watch the anime, read the manga, and buy merchandise, it's definitely done its job. While its many complex themes and characters are touched on briefly, your pile of unanswered questions won't dilute your enjoyment of the film.
---
Is Jujutsu Kaisen 0 worth watching in the theatres? For the animation and voice acting, yes
Plot aside, if you thought that Satoru Gojo's fight with Ryomen Sukuna at the start of episode two of the anime was superbly well-animated, you're in for a treat.
---
---
Everyone loves to see Gojo in action, and even though he's not part of the climactic battle, he's in lively scenes that build up to it. Animation studio MAPPA and producer Toho Animation have outdone themselves — the camera work, speed, and sound effects during Gojo's fight were jaw-dropping.
Bringing this unique character to life is veteran voice actor Yuuichi Nakamura, who had just won the award for Best Actor in a Supporting Role for this role at the 16th Seiyuu Awards held on March 5. Mikako Komatsu, the voice of Maki Zenin, took home the trophy for Best Actress in a Supporting Role.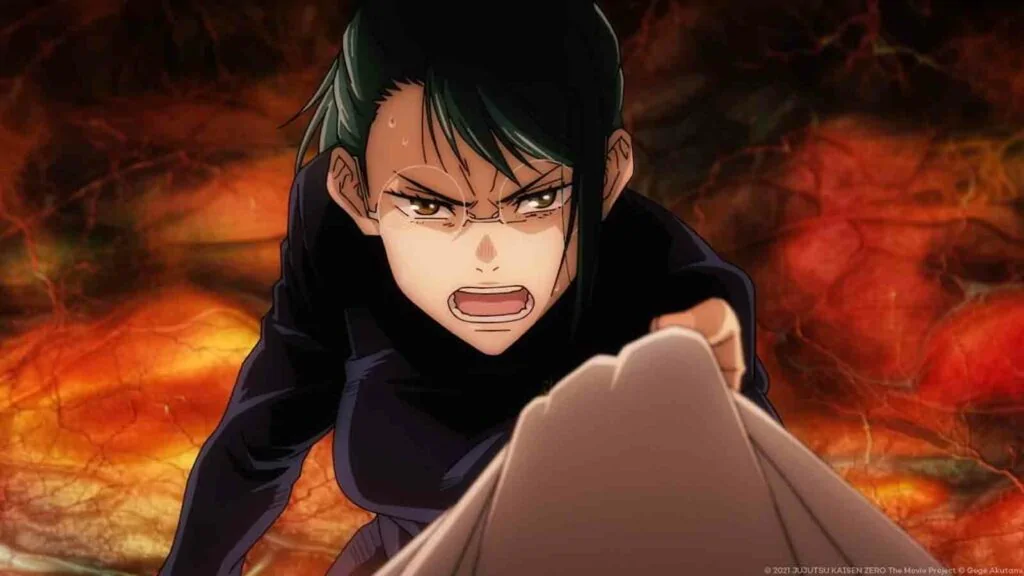 A third award, "Best Actress in a Leading Role", was won by Megumi Ogata, the voice of Yuta himself, showing just how stacked Jujutsu Kaisen 0's cast is.
Yes, Ogata is a woman voicing a male lead. A legendary voice actress in the industry with a rare tonal range, she has lent her voice to multiple young men in prominent anime series, such as Shinji Ikari in Neon Genesis Evangelion and Yukito Tsukishiro (also known as Yue) in Cardcaptor Sakura, and pushes gender boundaries as Sailor Uranus in the Sailor Moon series.
Because Yuta is an emotional character who goes through multiple changes throughout the movie, crying, whimpering, shouting, mumbling, and cracking under the pressure of life and death circumstances, once you hear her portrayal of him, you'll agree that Ogata's award was much deserved.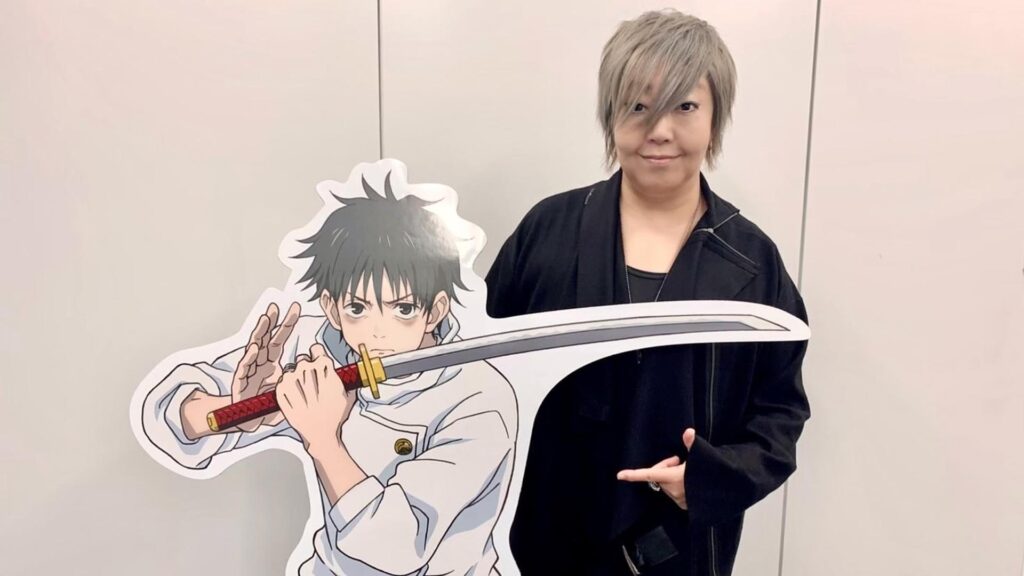 If you enjoyed Jujutsu Kaisen 0 and would like to dive into the anime, you can catch season one on Netflix, and look forward to next year's season two release.
| | | |
| --- | --- | --- |
| TITLE | MEDIA | RELEASE |
| Jujutsu Kaisen 0 | Movie | 2021-2022 |
| Jujutsu Kaisen season one | Anime series, 24 episodes | 2020-2021 |
| Jujutsu Kaisen season two | Anime series | 2023 |
Find out JJK 0's release date in your country and where to get tickets here.
---
Just a heads up, some of the links on ONE Esports are affiliate links. This means if you click on them and make a purchase, we may earn a small commission at no additional cost to you. It's a way for us to keep the site running and provide you with valuable content. Thanks for your support!
READ MORE: Jujutsu Kaisen 0 post credit scene explained: Is it linked to the anime?