Updated on April 20 at 11:38 a.m. (GMT+8): Improved relevancy.
Jujutsu Kaisen's Satoru Gojo is many things.
He is the strongest Jujutsu sorcerer, he is part of the esteemed Gojo family, he is very rich, he has a whacky sense of humor, he loves eating sweets, he's a teacher at the Tokyo Metropolitan Curse Technical College, and he's also a model for Dolce & Gabbana.
Cosplayers have brought different facades of Gege Akutami's protagonist to life, ranging from intense fighting scenes to cool stills from the anime and manga.
Seasoned Japanese cosplayer willson, who dresses up as Satoru Gojo frequently, did something different this time around. They depicted a different but relatable side of the beloved JJK character — an original cosplay that fans have never seen before.
---
---
Satoru Gojo cosplay by willson under blossoming Sakura trees brings out a softer side of him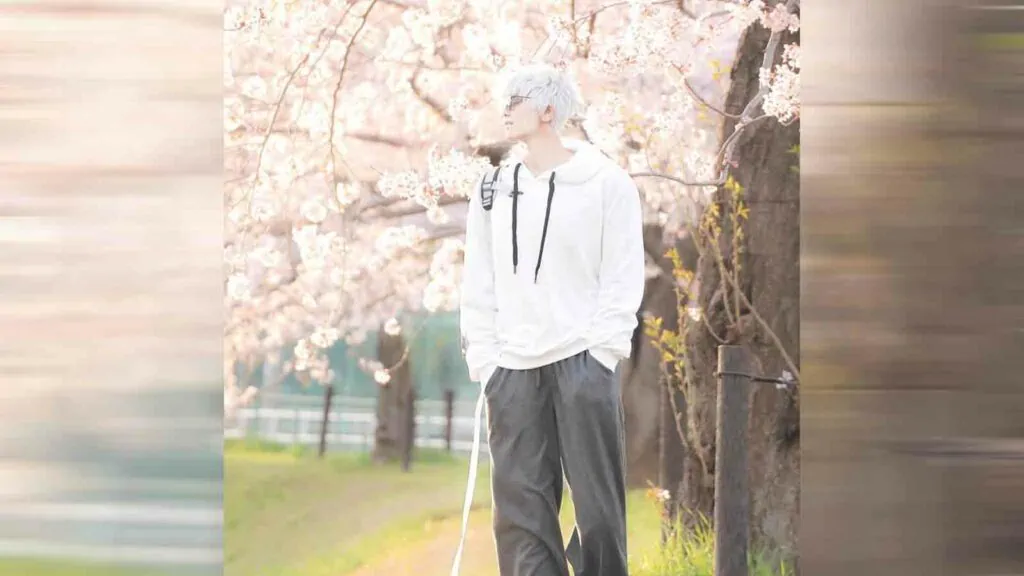 It's Spring time in Tokyo, Japan, where the world of Jujutsu Kaisen is set in.
In this Satoru Gojo cosplay, willson reimagines the character in a casual setting, strolling through the park under blossoming Sakura trees in a white hoodie and grey jogging pants.
As with their previous Satoru Gojo cosplays, they nail down the character's hair, long white eye lashes, and striking sky blue eyes. They also throw on the character's signature round-lens sunglasses that he wears outside of school.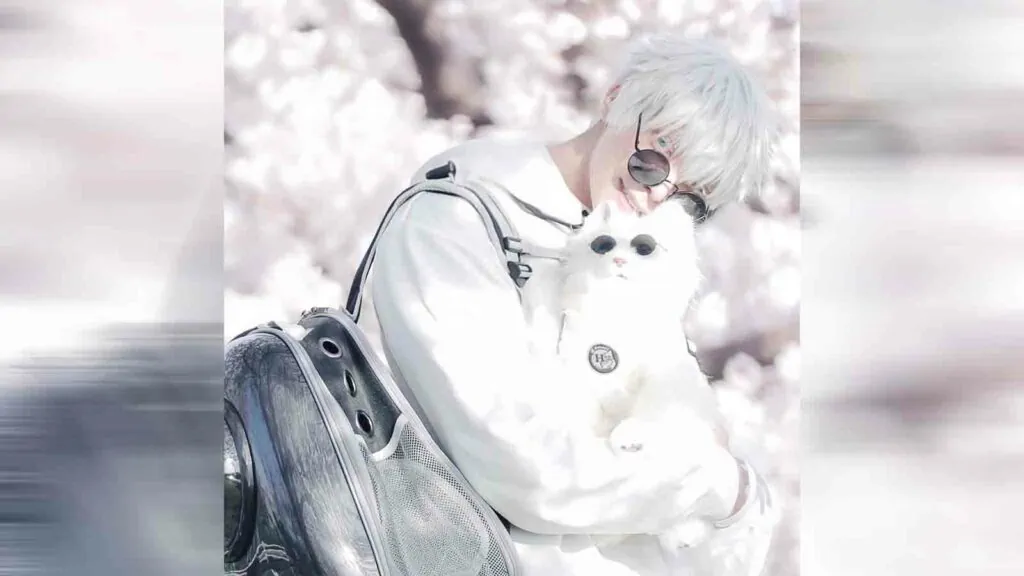 Willson's facial expressions and poses are what make this cosplay special. They're able to capture Gojo's cool and chill demeanor, giving us glimpses of what he's like on a day off.
Topping off the Satoru Gojo cosplay is the addition of a cute, fluffy, stunningly white cat, which also has its own pair of mini sunglasses. How did they manage to get it to stay?
Walking and carrying his four-legged companion in their arms, we can totally imagine Gojo caring for a feline friend in such a gentle manner.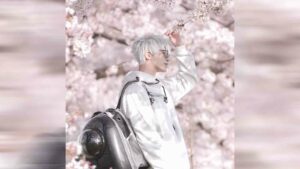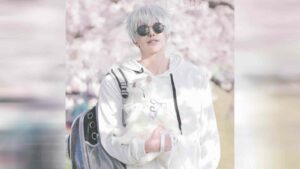 Can we also go on a date with Satoru, please?
---
Follow Will on Instagram for more Gojo-licious cosplays.
READ MORE: Now you can look as cool as Satoru Gojo for only US$7,500