Updated on February 6 at 9:30 a.m. GMT+8: Added Bilibili and Netflix as streaming platforms.
Chainsaw Man by Tatsuki Fujimoto is making waves as one of the best shonen mangas alongside other popular titles like Jujutsu Kaisen and Mob Psycho 100.
The 2022 anime adaptation brought Fujimoto's gory illustrations to life. The story revolves around a street orphan named Denji who harnesses the power of the Chainsaw Devil, one of the strongest devils in existence. After being taken under Makima's care, he joins Power and Aki in a new devil hunter squad.
If you'd like to know more about Denji's world of devils, here's where you can watch the Chainsaw Man anime.
---
You can watch the Chainsaw Man anime on four streaming platforms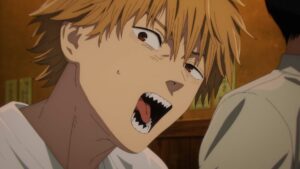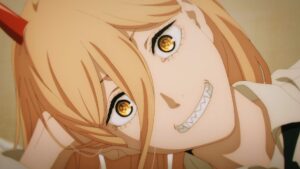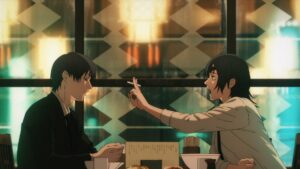 Produced by MAPPA, Chainsaw Man season 1 is available on Netflix, Bilibili, Amazon Prime Video, Hulu, Crunchyroll, and YouTube.
The six streaming platforms have all episodes released, with Japanese audio and English subtitles.
You can watch the anime series by subscribing to either Hulu, Crunchyroll, or Prime Video. The monthly subscription prices of Netflix, Hulu, Crunchyroll, and Prime Video differ according to your country of residence. However, series availability might vary according to region.
The Ani-One Asia YouTube channel offers a simulcast of Chainsaw Man as well as a live viewing chat to channel members. You can apply for an Ani-One Asia membership, which costs PHP100 per month (around US$2), through the official YouTube channel.
Chainsaw Man is also available on Bilibili for free at 720p for those who sign up to the streaming platform.
If you'd like to preview the Chainsaw Man anime before committing to a subscription, you can sign up for a free seven-day trial on Prime Video or a free one-month trial on Hulu. Crunchyroll also offers a 14-day trial for its three premium plans.
---
---
Status of the Chainsaw man manga and anime
Serialized in Shueisha's Shonen Jump+, the Chainsaw Man manga is currently ongoing with over 100 chapters released so far. Part 2 of the manga focuses on a new protagonist named Asa Mitaka.
Season 1 of the Chainsaw Man anime has 12 episodes in total. If you want to know more about the anime, here's a quick guide on the series and its characters.
---
---
Follow ONE Esports on Facebook and Twitter for more anime news and stories.