One of the best Valorant rosters of the 2022 season may have become a victim of their own success going into VCT 2023.
With top three finishes at every international LAN this year and arguably the world's best player in Jaccob "yay" Whiteaker, OpTic Gaming commands a stiff price that few organizations can stomach.
In an interview with esports journalist Richard Lewis, yay spoke about the team's chances of staying together and the various offers they had received.
---
---
OpTic are likely splitting up, says yay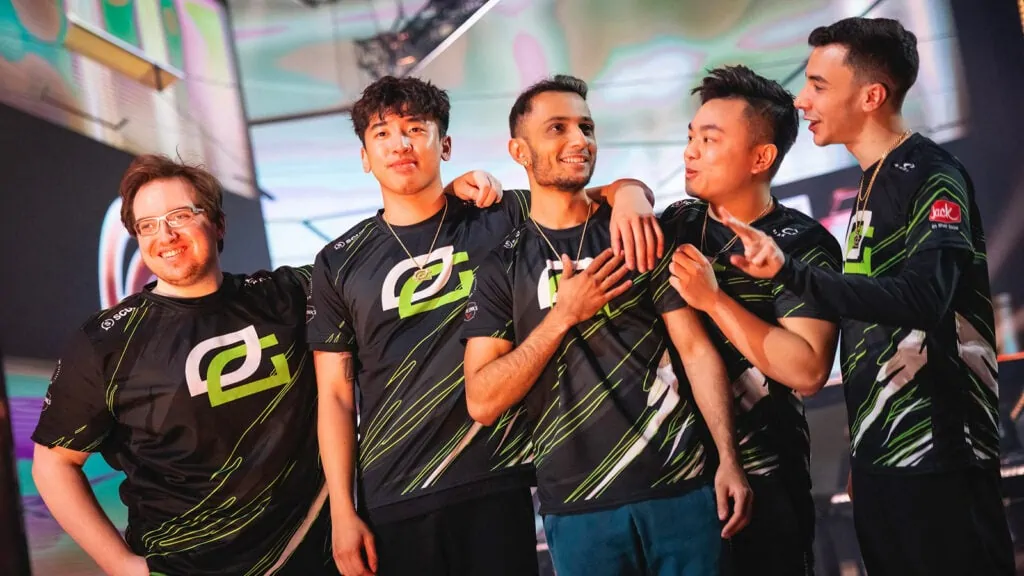 "It's pretty hard to buy out an entire roster. We have basically four or five buyouts and especially for a team like us that was doing really well, you'd have to pay a lot of money on top of the salaries," he said. "It would be very hard. Most likely we would have to split up."
In fact, some teams in the Americas league aren't even willing to pay for buyouts, according to yay.
Oddly enough, their chances of staying together may be higher if they were willing to risk playing in the Challengers circuit and fight for promotion to the international league via the Ascension tournaments. The team has actually received a "massive offer" to play in the Challengers circuit, but the details are still being worked out.
"But it kind of sucks because as a competitor you're going to be playing in a lower tier with no guarantee of making it," he said.
"There is still a possibility we stay together," he added. "We are talking with a few different people, but it's just a situation where it is really hard."
When asked whether OpTic would be willing to forgo a buyout fee for yay, the 24-year-old said it was unlikely. To put it simply, it just didn't make sense from a business perspective.
"They spent a whole bunch of money on my buyout," he said. "I forget the exact number but it was something like maybe a little bit less than half a million to get me from Andbox."
"From their perspective, they want to at least get something of a return."
Yay joined the then Team Envy in August 2021, the final piece in what would soon be the most dominant roster in North America and a force on the world stage in 2022.
The OpTic star has been holding his cards close, but he hasn't been shy about teasing fans with nuggets of information about his next move — whatever team he's considering, it's not Evil Geniuses, he said in a recent stream.
READ MORE: NAVI all but confirms star Valorant signing for VCT 2023