Natus Vincere locked in its spot in the VCT 2023 EMEA league last Wednesday. Since then, the Ukrainian organization has allowed its Valorant roster to explore their options for the next year, signaling that a massive rebuild was on the way.
NAVI's roster competed in the VCT EMEA Stage 1 and 2 Challengers Main Events, but never advanced to the playoffs. They also did not make it far in the EMEA Last Chance Qualifier for Champions 2022, beating Guild Esports but ultimately falling to Team Liquid and G2 Esports.
The off-season provides plenty of opportunities to pick up an upgrade, with M3C disbanding and FunPlus Phoenix not being selected for franchising. These two teams comprise top-tier talent in the CIS region — and it looks like NAVI may have already signed its first player.
In a video announcing its partnership selection, a NAVI jersey laid out in a merchandise room has Kyrylo "ANGE1" Karasov's name printed on it, all but confirming the FPX in-game leader's new home.
---
---
ANGE1 looks set to join Natus Vincere Valorant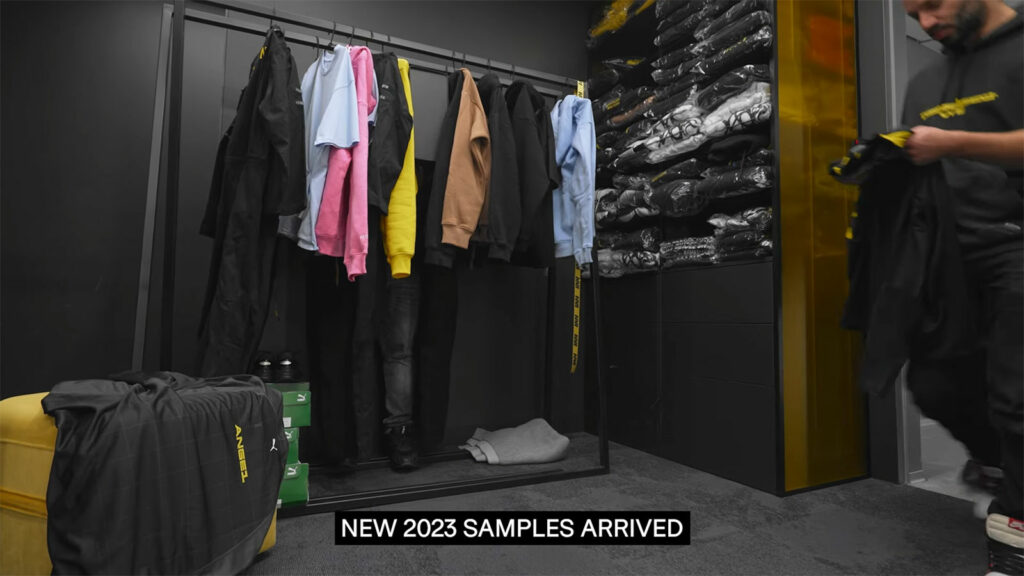 The jersey can be seen at the 0:38 mark, just as NAVI staff are talking about the arrival of samples for 2023.
Under ANGE1's leadership, FPX emerged as the top team in the EMEA region in Stage 1, before going on to win Masters Copenhagen during their international debut. At Champions 2022, the team continued to put on a solid performance, exiting in a respectable fourth place.
Like NAVI, ANGE1 also hails from Ukraine, so it only appears apt that the organization should tease his addition first.
---
---
It also appears likely that NAVI will be picking up the entire FPX roster, alongside coach Erik "d00mbr0s" Sandgren. None of the players have indicated that they are looking for a team.
In comparison, organizations like Acend and G2 Esports who were not accepted into the EMEA league have seen their players openly seek opportunities. At the same time, FPX players like Dmitry "SUYGETSU" Ilyushin have also retweeted free agent announcements from NAVI players who have been benched.
Teams are allowed to officially start signing players from September 26, so we could see an announcement soon in the coming days.
READ MORE: 'Andrew Tate cost me a job,' says XSET Zekken after G2 partnership disappointment