After months of uncertainty around the future of Valorant's Tier 2 scene, Riot Games has finally unveiled its plans for teams that do not get selected for one of its three partnered leagues.
Valorant Challengers 2023 will feature expanded regional Challengers circuits, which will play a crucial role in surfacing new talent. There will be a total of 21 leagues around the world, giving more teams in more regions an organized pathway to the international leagues.
Teams that were not accepted into the partner program are now confirmed to have a direct path to the highest level of Valorant and global events — good news for the wider Valorant ecosystem. However, that journey will be more grueling than ever.
---
---
How teams can get promoted to the international leagues in Valorant Challengers 2023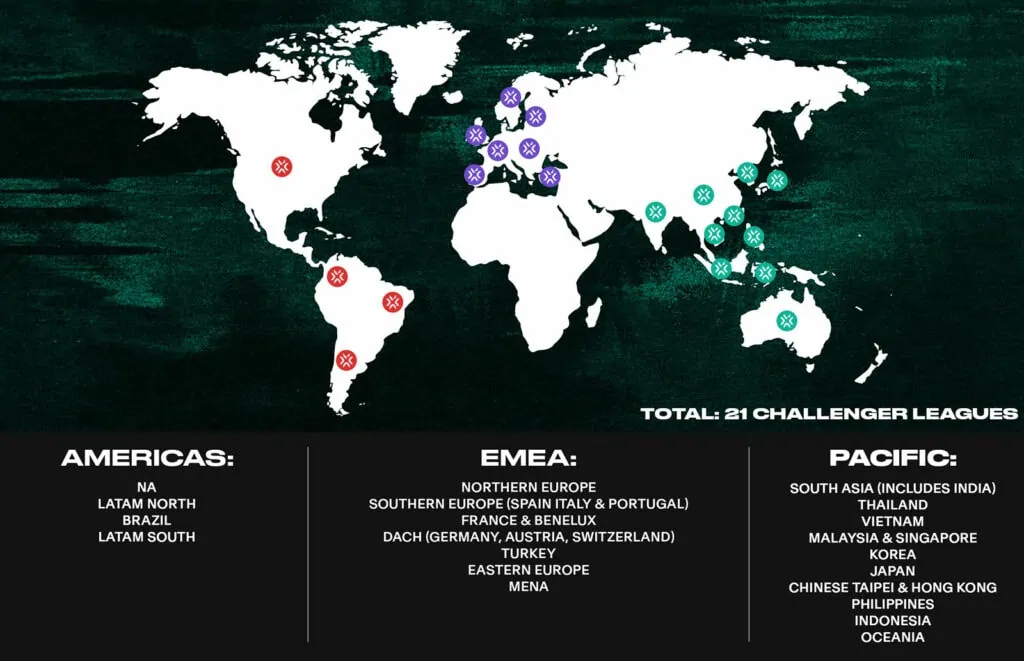 The 21 Challengers leagues are divided into three regions: Americas, EMEA, and Pacific. Each league will begin with open qualifiers, and the best teams will then compete in two splits of multi-week regular season play, a format that appears to take inspiration from League of Legends esports.
Each split will culminate in a playoffs tournament, where the winner will be crowned champion of their league. The biggest Challengers leagues will also receive their own broadcast windows, ensuring that there will be no scheduling conflicts with international league matches.
The most exciting part is the all-new Challengers Ascension series. There will be three Ascension tournaments per year, one for each of the three Challengers territories. Each Challengers region will end the season with an Ascension tournament, where teams will battle for a spot in the international league.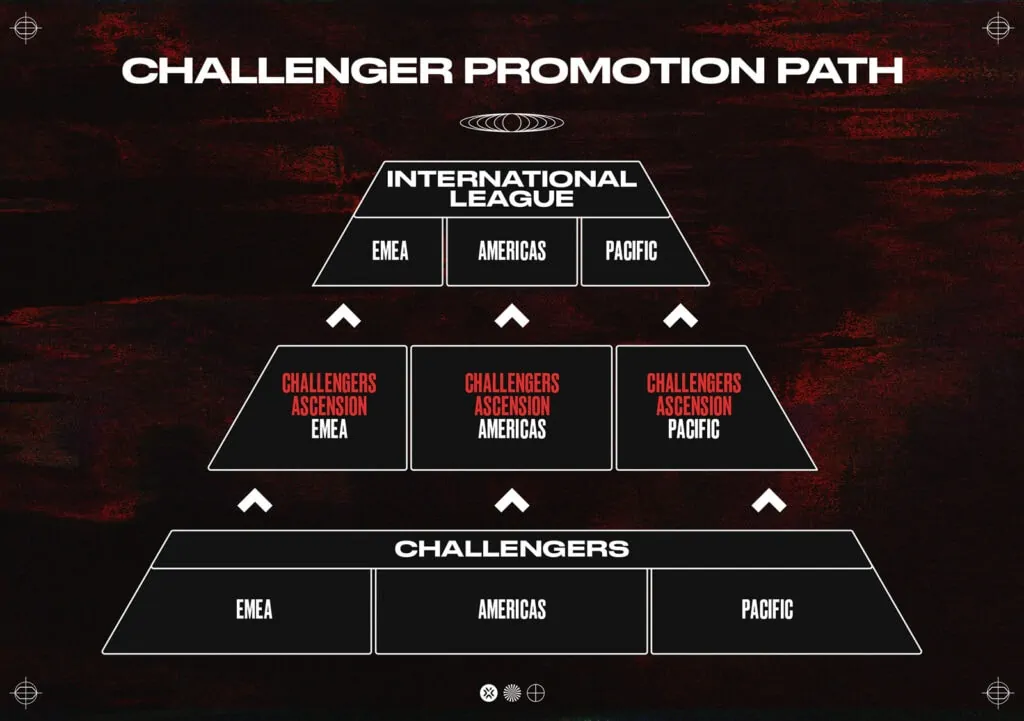 The Challengers Ascension champion will be promoted to the international league in the following year, which gives them a chance to qualify for Masters and Champions. Starting with 10 partnered teams, the international leagues will expand by one team every year, until they hit a cap of 14 teams in 2027, or a total of 42 teams globally.
However, promoted teams will not remain in the international leagues permanently. Instead, they will earn a two-year stint in their respective international league, after which they will have to requalify.
To make up for promoted teams leaving the league, two teams per year will be promoted into the international leagues starting in 2025. This ensures that the number of teams in the partnership leagues will still continue to increase every year.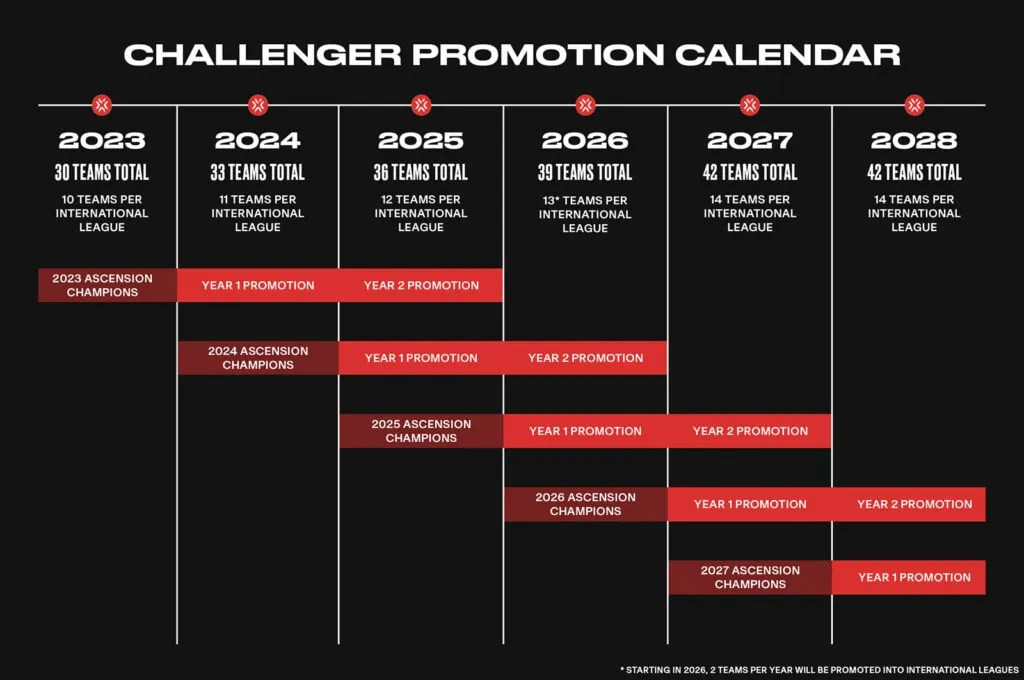 Riot has not specified how teams would qualify for the Challengers Ascension events.
"The exact mechanism, quantity of teams per league, and formats may differ from territory to territory as each of the Americas, EMEA, and Pacific have a different quantity of leagues," Anton Ferraro, global communications lead for Valorant esports, told The Washington Post.
Valorant's franchising announcement led to several teams dropping out of the game altogether, although that move may now have been a little premature.
In fact, two organizations that recently left have started scouting for players again, according to reporter Bo Hoogland. The Challengers 2023 announcement should help revive confidence in the Tier 2 scene, ensuring that non-partnered teams still have opportunities to make it to Valorant's biggest stage.
You can read Riot's full blog post here.
READ MORE: Is Bleed eSports the first organization to secure a franchising spot in APAC?