In VCT NA Stage 1, Evil Geniuses were struggling. Despite a flawless run through the second open qualifier, EG had gone 0-5 in the group stage, falling in the final week to a floundering 100 Thieves roster.
Something had to change. In April, just a week before the Stage 2 open qualifiers were set to begin, EG added two young and upcoming players: Corbin "C0M" Lee and Vincent "Apoth" Le. They replaced outgoing in-game leader Mike "pho" Panza and Diondre "YaBoiDre" Bond, the latter of whom went on to join New York Fury.
In just a few short weeks, something appeared to click for the team. After making it through the second open qualifier, EG went on to find wins over Sentinels, Luminosity (now Shopify Rebellion), and Masters Reykjavik champions OpTic Gaming in the group stage, qualifying for the playoffs.
EG have come a long way from the team they were in Stage 1. With the VCT NA Last Chance Qualifier ahead and even more practice under their belt, this team is now a top contender for North America's last spot at Valorant Champions.
---
---
Evil Geniuses' road to redemption in the VCT NA LCQ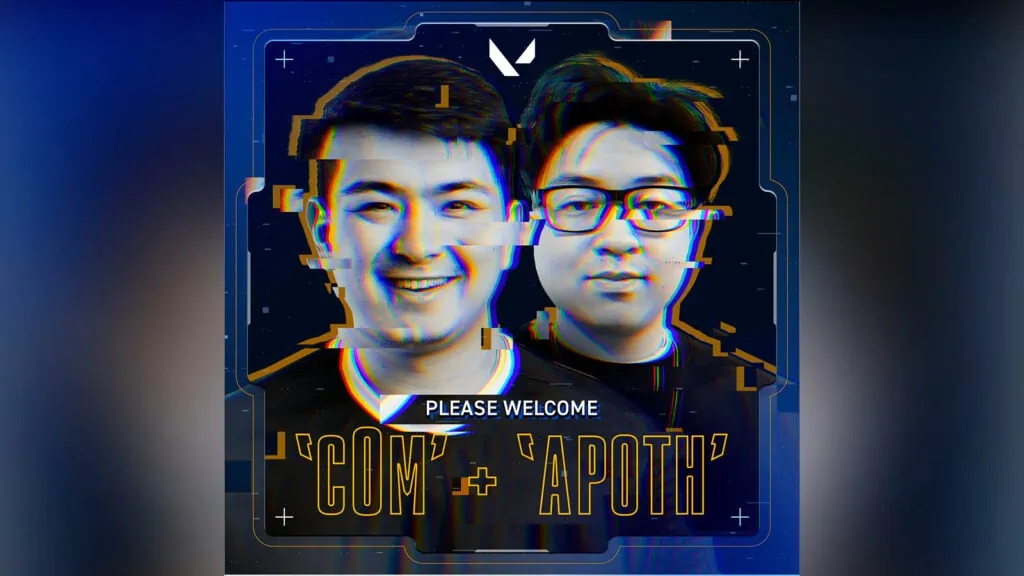 Head coach Christine "potter" Chi played an integral role in the team's rebuilding. "I really wanted fresh, hungry players that were just ready to dive in headfirst and learn," she told ONE Esports in an exclusive interview.
C0M came to EG from Akrew, having led them to their 34-game win streak in the Tier 2 scene. "He is such a cerebral player," said potter. "From day one, we just felt huge improvements, based solely off his communication alone."
At the same time, 19-year-old Apoth is on his way to becoming one of the best controllers in North America, said potter. "In the next six months, he is going to be in the conversation of at least being a top three controller in NA," she said.
However, it's not just the team's new additions that have helped EG to their newfound success. Alexander "jawgemo" Mor has come into his own as one of the top duelists in the region. He sits on top VCT NA Stage 2 in terms of Average Combat Score (ACS), beating out far more experienced players like OpTic's Jaccob "yay" Whiteaker.
His improvement has been phenomenal, thanks to the steady hand of potter. "Jawgemo is insane, but he was rough around the edges," she explained. "He was almost always guaranteed that one kill, but it was about having him understand how to get that second and third and maximize his utility."
---
---
This includes small decisions like asking for a Skye Trailblazer in order to maximize damage, or combining Raze's Paint Shells grenades with Astra's Gravity Well to increase his chances of getting a kill.
Jawgemo's transition from flex player in Stage 1 to dedicated duelist on agents like Jett, Raze, and Neon has also helped him thrive. "It was just me being a lot more comfortable and letting the team work around me," he said.
Kelden "Boostio" Pupello has also benefited immensely from Chamber's introduction to the game. While he was originally the team's Jett main, he had always wanted to main Cypher and work on improving in the sentinel role.
"Even before Chamber came out, we were going to put him on Cypher and Killjoy," potter said. "But then Chamber was released, and it just worked perfectly for Boostio."
The team's calling structure has also changed. While Boostio has stepped into the role of primary IGL, C0M helps out in mid-rounds with the information he gathers as initiator. Jawgemo also assists in mid-rounding and getting a read on opponents, said potter, because he is always the one to make first contact.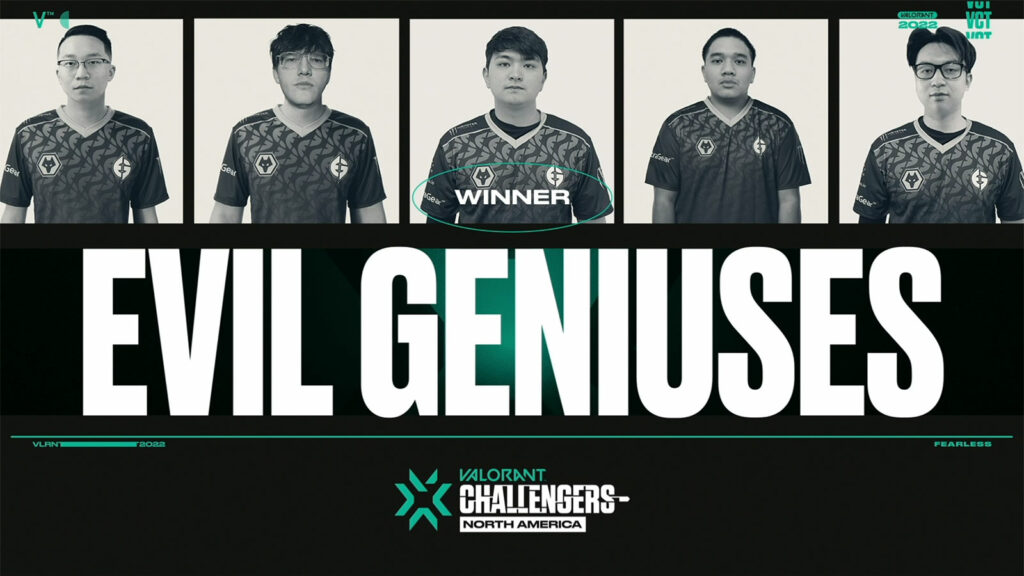 EG appears to have found a balance between a slower, more methodical playstyle and one predicated on explosive confidence. "Apoth and I are pretty calculated, and so is Boostio," said C0M. "But then you have Jawgemo who's running in there and getting all the kills. [Jeffrey "Reformed" Lu] is the exact same way — we're just throwing flashes and he's killing three."
With the VCT NA LCQ looming, EG are focusing all their efforts on qualifying for Valorant Champions in Istanbul. North America is the most competitive region, said C0M, because there is so much flexibility and tactical depth in the region.
In comparison, the pace in the EMEA region feels very similar between teams, where players follow a very "disciplined" approach.
Their biggest threat in the LCQ will be 100 Thieves and Cloud9, according to C0M. "100 Thieves is stacked with really good players," he said. "With due time, they'll just keep getting better and better."
"Cloud9 hasn't really found their identity with the roster yet. But I think all those players are really, really smart."
The VCT NA LCQ runs from August 4 to 14. EG will play their first match against FaZe Clan on August 5 at 7:00 a.m. GMT+8 | 4:00 p.m. PT, August 4 | 11:00 p.m. GMT, August 4.