Team Liquid secured their first victory at Valorant Champions 2022, defeating Edward Gaming 2-0 in a group stage elimination match.
Liquid's captain Adil "ScreaM" Benrlitom came up big in the series, finishing as his team's MVP in their 13-5 win on Bind, and 14-12 victory on Breeze.
The 28-year-old also surprised everyone by selecting Phoenix, an unconventional duelist pick on Breeze.
In the post-match interview on Riot Games' main broadcast, ScreaM explained why his playstyle suits Phoenix best. He also believes that the fiery duelist's buffs from Valorant patch 5.01 have made him a viable option in pro play.
---
---
Why Phoenix is the most suitable duelist for Team Liquid ScreaM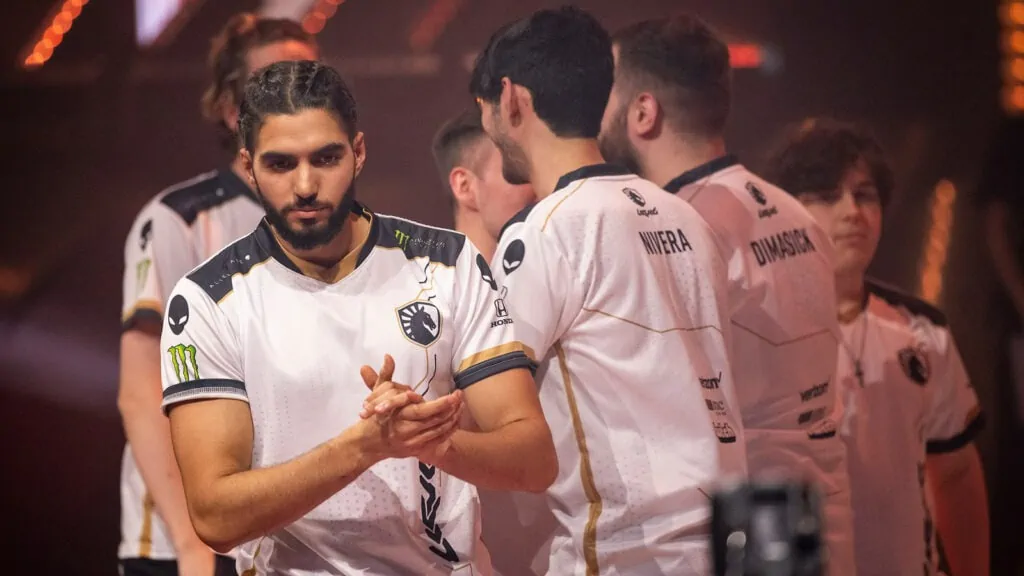 Phoenix has among the lowest pick rates in competitive play. Out of the 31 maps played at Valorant Champions 2022, Phoenix has only been picked three times.
Despite this, ScreaM believes that Phoenix is still a very good duelist to play.
"Since the update, I feel like Phoenix had a pretty big buff," he said. "I feel like people don't recognize it as they should."
Liquid's star is referring to the buffs made by Riot Games to Phoenix's Curveball, Blaze, and Run It Back ultimate.
The flash duration of Curveball has increased from 1.1 seconds to 1.5 seconds, while the flash windup has decreased from 0.7 seconds to 0.5 seconds. In addition, Phoenix will equip his weapon earlier when he stops bending his Blaze Wall.
The Rut It Back ultimate also received a major buff which allows Phoenix to respawn with the same amount of shields he had when the ability was cast, even if he lost it in an earlier engagement.
ScreaM made use of all the new Phoenix buffs to carry his team to victory. To get EDG's Chamber and Jett off their Operator angles, ScreaM would often use his Curveball flash before they pushed into a site on attack.
---
---
He would also pick up uncontested ultimate orbs around Breeze. This allowed him to use his Run It Back more often. Having ScreaM entry with his ultimate allowed Liquid to trade kills efficiently, which secured them the man advantage.
Another reason why ScreaM prefers to play Phoenix compared to other duelists is that he knows he's best with a rifle.
"I don't play Operator, so it is a good agent for me," he said.
With Elias "Jamppi" Olkkonen playing Chamber, Liquid already have a designated Operator player.
---
---
Team Liquid will play Paper Rex next on September 7 at 10:00 p.m. GMT+8 | 7:00 a.m. PT | 2:00 p.m. GMT. The match will be broadcast live on the official Valorant Twitch and YouTube channels.
READ MORE: Back against the wall, FPX Shao clutches 1v3 to force overtime against KRU Esports