Zeta Division survived a scare from BOOM Esports at Valorant Champions 2022, winning the series 2-1 to stay alive in their group.
The Indonesian squad secured a decisive comeback on the first map, Haven, and things looked like they could go the same way on Pearl.
However, Zeta held on, finally closing out the map to send the series to Fracture. On that map, Zeta were dominant, running away with a 13-2 scoreline off the back of Koji "Laz" Ushida's Chamber play.
The team's struggles early on may be attributed to the fact that they have just had a week to practice with Tenta "TENNN" Asai, who returns to the team after a month away due to eye issues.
In a post-match press conference, TENNN was candid about the challenges he faced in the past week, although his respectable performance in the series gave little hint of it.
---
---
TENNN also had to move his monitor farther away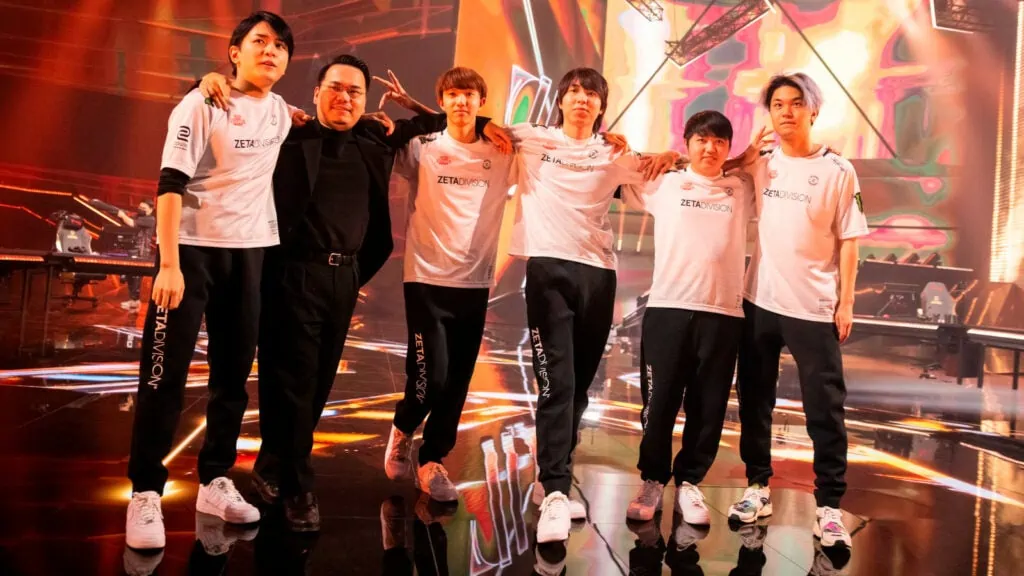 In fact, the 20-year-old thinks he's still quite a long way from the form he was in previously.
"We only had one week to prepare once I rejoined the roster," said TENNN. "I was away for one whole month, so having to compete with the strong teams in the event was very difficult for me. I would say I'm about 50 to 60 percent back in shape."
At the same time, his eye condition means that he has had to position his monitor farther away, which requires some getting used to.
"My distance from the monitor used to be about 13cm and now it's 27cm," he said. "It's about twice what it was before and I see the opponents very differently. So it's very difficult."
The team also has stand-in player Yuto "Xdll" Mizomori with them in Istanbul, but have chosen to play with TENNN instead. While Xdll boot camped with the team in Poland, Laz has said that the team remains very reliant on TENNN.
Zeta's Raze main will have a few more days to further adjust to being back at the highest level of competition. Their next match will decide whether or not they move on to the playoffs.
Zeta will play LOUD again on September 8 at 1:00 a.m. GMT+8 | September 7, 10:00 a.m. PT | September 7, 5:00 p.m. GMT. The two teams met in their group stage opener, where the Brazilian team came away with a 2-0 victory.
You can watch the match live on the official Valorant Twitch and YouTube channels.
READ MORE: All teams qualified for Valorant Champions 2022 playoffs