The 9-3 curse is alive and well at Valorant Champions 2022. FunPlus Phoenix overcame a 3-9 deficit on Icebox to take the map against KRU Esports, a devastating comeback that showed exactly why you can never consider the game over until it actually is.
They would go on to take Icebox 14-12 and the series 2-0, a clean sweep for the reigning Masters Copenhagen champions.
That said, the match was nothing if not close. KRU is a team with extensive LAN experience — they are the only squad to have attended every single international Valorant LAN, and players like Roberto Francisco "Mazino" Rivas Bugueño and Angelo "keznit" Mori are capable of decimating even top-flight opposition.
However, it was FPX's Andrey "Shao" Kiprsky who was the real MVP of the series. A crucial 1v3 clutch in Round 24 forced overtime on Icebox, and FPX went on to win the map.
On the second map, Bind, the Russian player was a cool presence in the backline, pulling his team back from the brink in several rounds where they were at a man disadvantage.
---
---
FunPlus Phoenix Shao shows why they call him the clutch master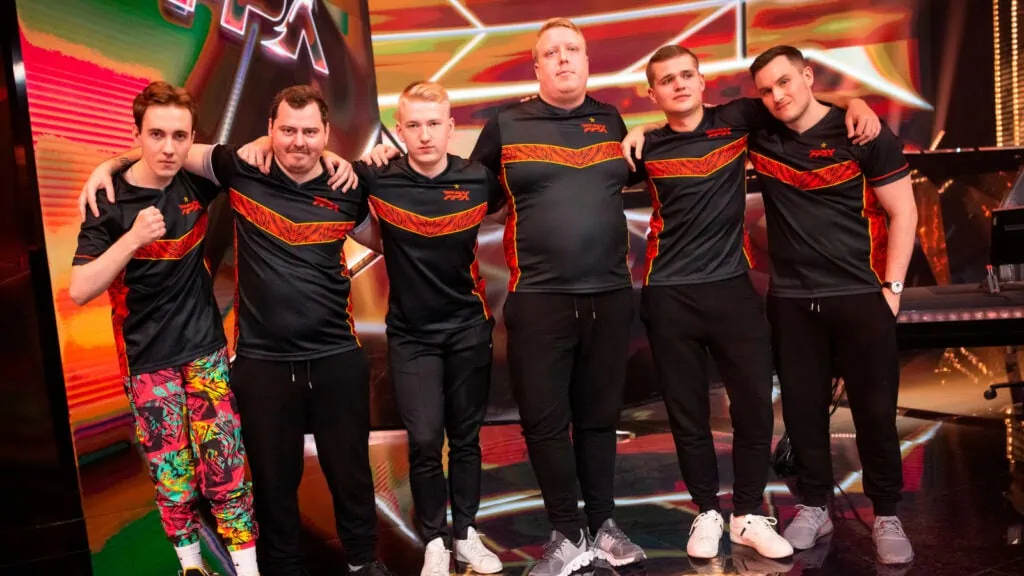 KRU Esports burst out of the starting gates on their map pick of Icebox, running ahead to a 4-0 lead before FPX were able to get one on board. They finished their attacking half with a commanding 9-3 advantage, but the momentum soon swung the other way in the second half.
When it was FPX's turn to attack, the Copenhagen champions found a 9-3 half of their own, starting off strong with four kills in the pistol round from Dmitry "SUYGETSU" Ilyushin.
But overtime was far from certain. KRU managed to secure match point in Round 23, and they appeared on their way to win Icebox with just Shao defending the post-plant in the final round of regulation.
---
---
Tucked behind his Sage Barrier Orb and with his back literally against the wall, the 22-year-old still found the heads of all three KRU players, driving the nail into the coffin of KRU's hopes of finding a clean win.
At Champions 2022, Shao currently leads the leaderboard in terms of clutch success rate at 67 percent. If this man is the last one standing, teams should be quaking in their boots.
On Bind, FPX's map pick, Pontus "Zyppan" Eek shined on Raze, finding a total of eight first kills. While the first half was closely contested with a 7-5 scoreline in KRU's favor, an oppressive defensive half from FPX saw them run away with eight rounds and the map.
FPX will play XSET for a spot in the playoffs on September 4 at 8:00 p.m. GMT+8 | 5:00 a.m. PT | 12:00 p.m. GMT. The match will be broadcast live on the official Valorant Twitch and YouTube channels.
READ MORE: Paper Rex coach alecks on their struggles: 'We've been giving away a lot of first kills'