Riot Games has finally given us an official first look at Fade, Valorant's terrifying new initiator. The surprise reveal came just before DRX and Zeta Division clashed in the lower bracket at VCT Stage 1 Masters Reykjavik 2022.
Details about Agent 20 have been teased and leaked for weeks now, and players can feel the effects of her abilities if they venture down to Brimstone's office beneath the practice range.
Fade is expected to have a more localized information-gathering kit, including a totem ability similar to Skye's Trailblazer that allows her to hunt and track down enemies. In addition, patch 4.07 also hinted at abilities that will allow her to nearsight or blind enemies.
---
---
Fade's gameplay and cinematic debut will drop on April 24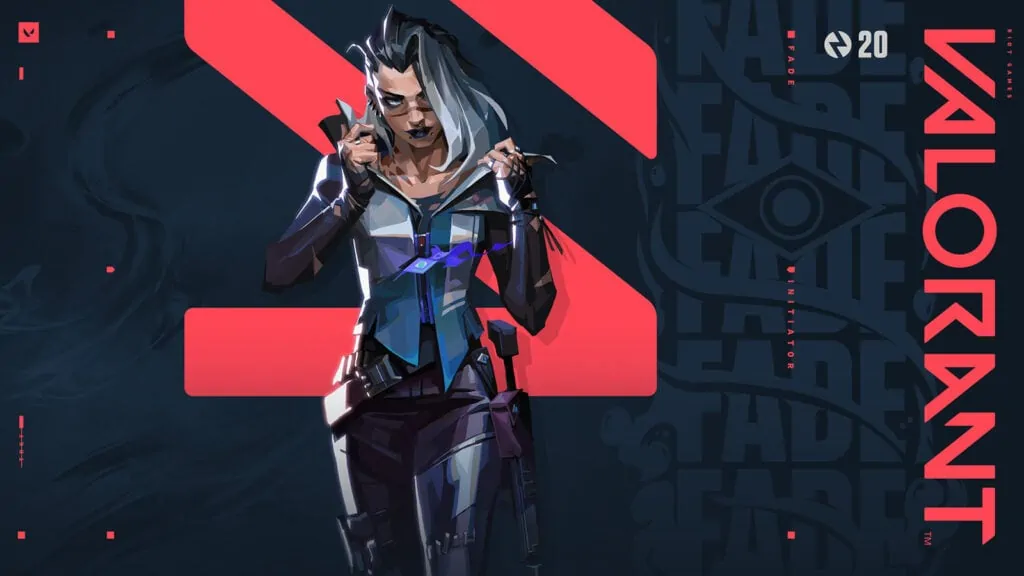 The upcoming initiator will also likely have the ability to track enemies via the trails they leave behind, introducing a brand new reconnaissance mechanic to Riot's shooter.
"Fade is the last person you want to find in the dark. But you'll want to see where this trail leads," teased Riot.
More details will come during the grand final of VCT Stage 1 Masters Reykjavik 2022 on April 24, when Riot will drop gameplay footage and a cinematic trailer.
The spooky agent should arrive in Episode 4 Act III, which goes live on April 26.
READ MORE: How OpTic Gaming's yay became the sentinel main teams fear at Masters Reykjavik