Paper Rex have been one of the most entertaining teams to watch at VCT Stage 1 Masters Reykjavik 2022. From Paper Rex Benkai's costumed walkouts to their fast, loose, and aggressive playstyle, Paper Rex are putting on a glorious show in Iceland.
With wins over The Guard and G2 Esports, the Southeast Asian squad has secured a place in the top four in Reykjavik, a marked improvement from their last international appearance at Masters Berlin 2021.
In a post-match interview, Benedict "Benkai" Tan revealed what his team was really playing for against North American top seed The Guard and what motivated them to win. Hint: it's not what you think.
---
---
Paper Rex Benkai explains what his team was playing for against The Guard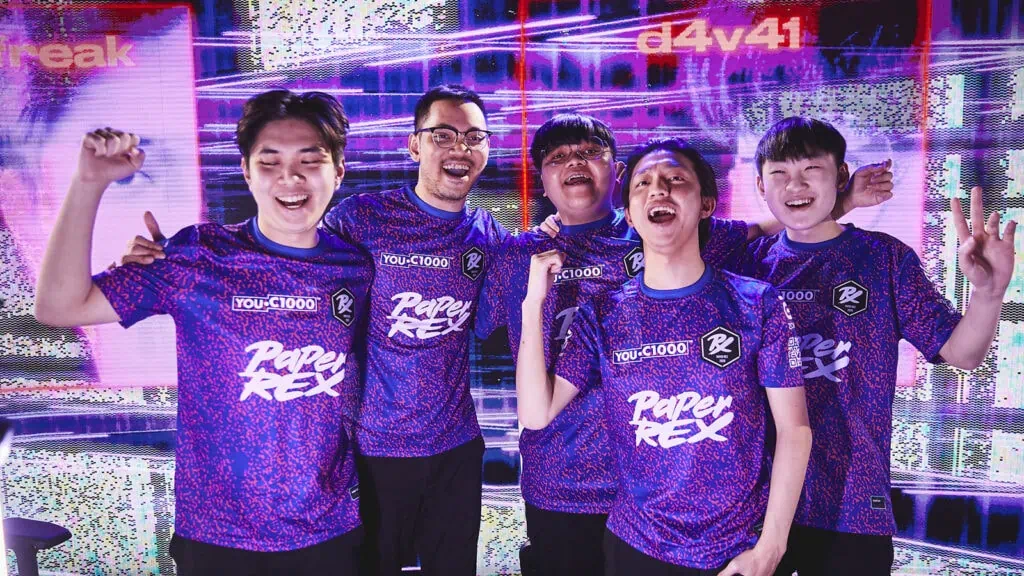 After their loss to DRX in their opening playoffs match, Benkai had said that it was important to lose, because it humbled the team and showed them what they needed to fix.
In response, Josh "Sideshow" Wilkinson asked the Paper Rex in-game leader what he hoped to improve going into the game with The Guard. The 25-year-old's answer was the perfect representation of how Paper Rex have been playing so far — loose, chaotic, and almost never taking anything too seriously.
"We're looking to fix our dirty laundry," he deadpanned. "Because in the hotel, we've had pretty much dirty clothes up till now."
"The launderer left on Friday because it was Easter and we knew we had to win this match if we wanted to get clean clothes," he explained while audible laughter could be heard around him. "That's what we were playing for."
---
---
When asked to decide if he'd rather eliminate EMEA or Brazil from the tournament, he decided to put the Europeans on the chopping block. "I haven't received any death threats from EU before, so maybe EU," he laughed.
The Paper Rex IGL got his wish. The VCT APAC champions went on to defeat G2 Esports 2-0 in their next match, clearly powered by their clean clothes buff.
Benkai and his team will now face Japan's Zeta Division on April 23, 4:00 a.m. GMT+8 | April 22, 1:00 p.m. PDT | April 22, 8:00 p.m. GMT.
You can view the full match schedule for Masters Reykjavik 2022 here. All matches are broadcast on the official Valorant Twitch and YouTube channels.
READ MORE: Sentinels TenZ reveals what he really thinks of Paper Rex f0rsakeN and Jinggg