OpTic Gaming are on a roll at Masters Reykjavik 2022, having won their last four matches. The NA squad eliminated KRU Esports and XERXIA Esports in the group stage, before defeating The Guard and DRX in the playoffs.
While OpTic have had strong performances from each of their players, Jaccob "yay" Whiteaker has been a rock for the North American hopefuls.
Previously one of the best Jett players in North America, yay has added to his agent arsenal as his team's new Chamber main, becoming a sentinel player that opponents think twice about crossing.
Together with OpTic, yay currently has a win-loss record of 7-1 while using the suave Frenchman. That's an 87.5 percent win rate on Chamber in Iceland. Despite stepping away from his signature Jett, yay still looks as deadly as ever on Chamber, and he perfectly showcased why he should be feared in OpTic's 2-0 playoff win over DRX.
---
---
Chamber's Headhunter and Tour De Force fit yay's playstyle perfectly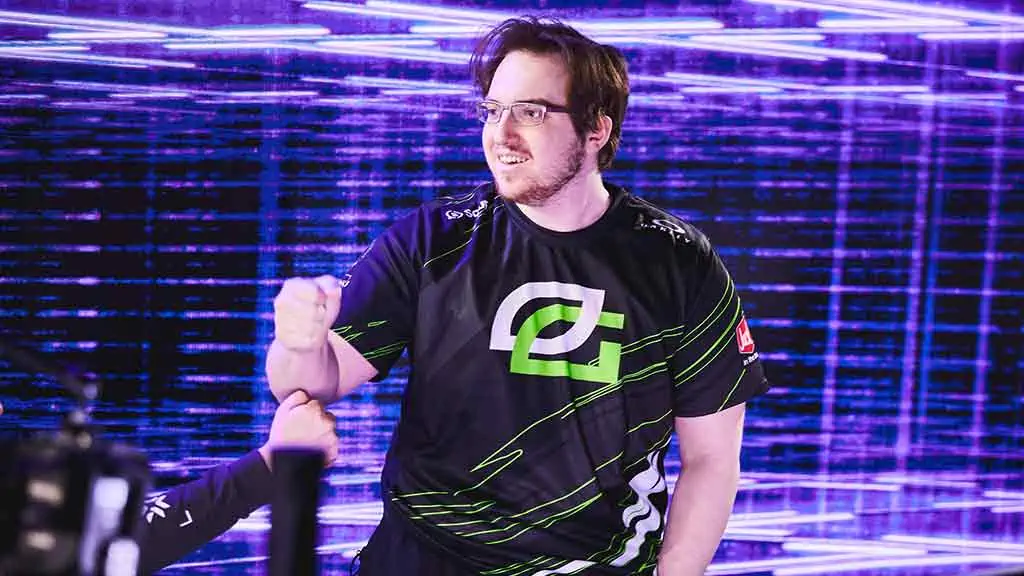 Yay's raw mechanical talent is the perfect fit for the dapper sentinel's ability kit, which relies on pixel-perfect aim to get value out of it and score kills. El Diablo looks right at home with the Headhunter pistol, lopping off heads with ease. The Tour de Force ultimate also looks formidable in his hands, and he's able to reliably delay or halt a push into site.
---
---
Against DRX on Split, he took advantage of the faster ADS speed of Tour De Force to push up close behind enemy lines, earning pivotal kills before the Korean squad could set up their A site hit.
---
OpTic's sentinel main forces teams to avoid him
In fact, the 23-year-old exerts such a presence over the area he holds that opponents often try to avoid him entirely instead of taking him head-on. OpTic had yay anchor the A site on Icebox while they were on defense. Instead of challenging him, DRX decided to push the opposite site and attempt to take on three or four OpTic players.
---
---
There have been multiple instances at the tournament in which yay was able to single-handedly stop a team's push on defense. The Rendezvous teleporters provide a quick escape, so he can hold the same aggressive angles as he would with Jett.
---
Yay has exceptional map awareness and positioning
During overtime against DRX, El Diablo secured a pivotal round for his team after the first overtime by stopping the Korean team's B execute on Split. His aggressive position in B Main helped him get the first blood on Goo "Rb" Sang-min, who had pushed onto site from Heaven.
---
---
He then checked B Main and removed Kim "stax" Gu-taek from the map. After finding the two kills, he held his position and did not teleport out, boxing DRX in with his Operator and exerting pressure to help his team retake the site.
OpTic Gaming have shown they can beat any team at Masters Reykjavik if they play around their Chamber main. They will have a chance to prove this against Brazilian superteam LOUD in the upper bracket final on April 19, 12:30 a.m. GMT+8 | April 18, 9:30 a.m. PDT | April 18, 4:30 p.m. GMT.
All matches are broadcast live on the official Valorant Twitch and YouTube channels.
READ MORE: The top 6 teams at Masters Reykjavik 2022 are from 6 different regions